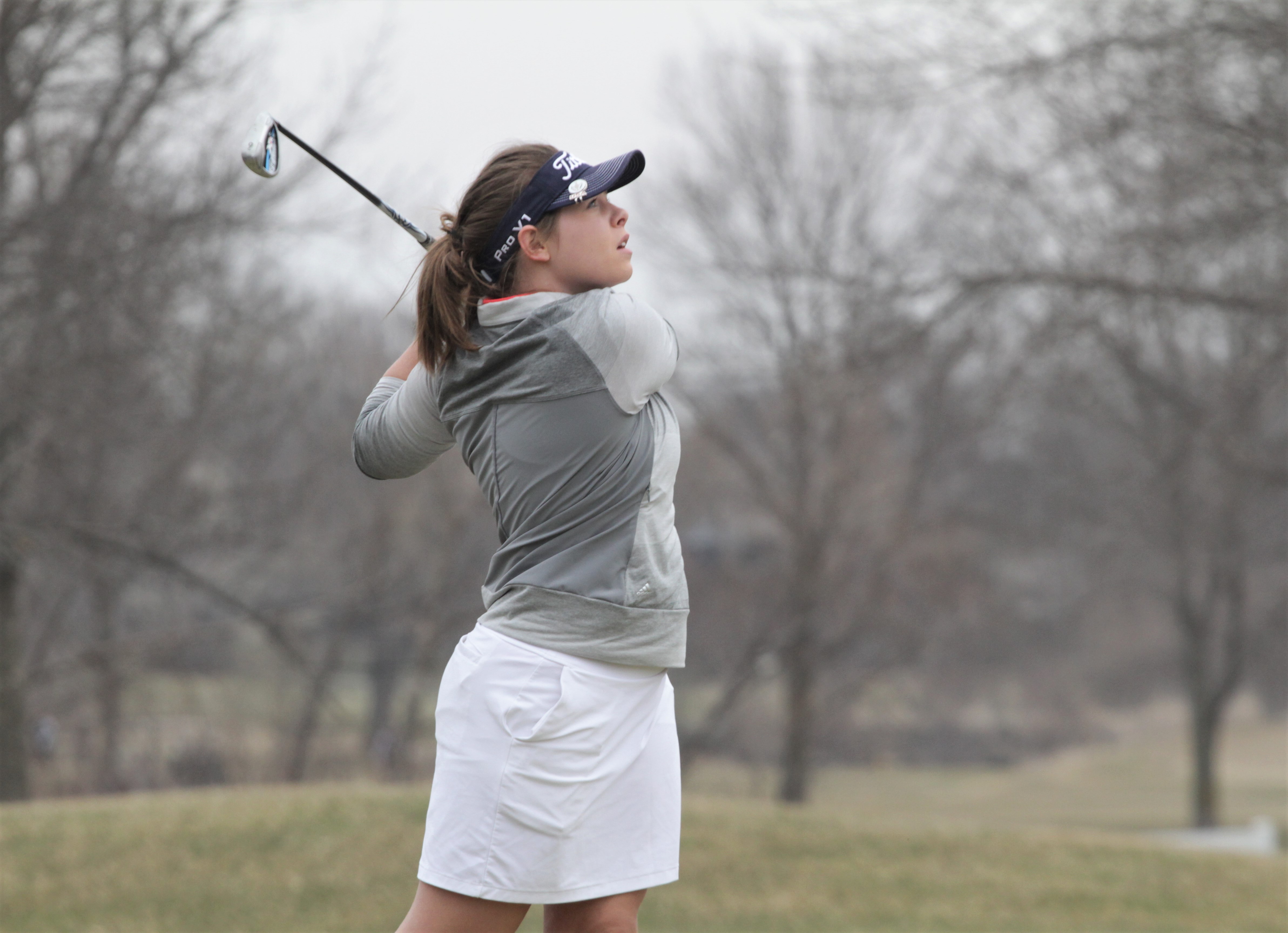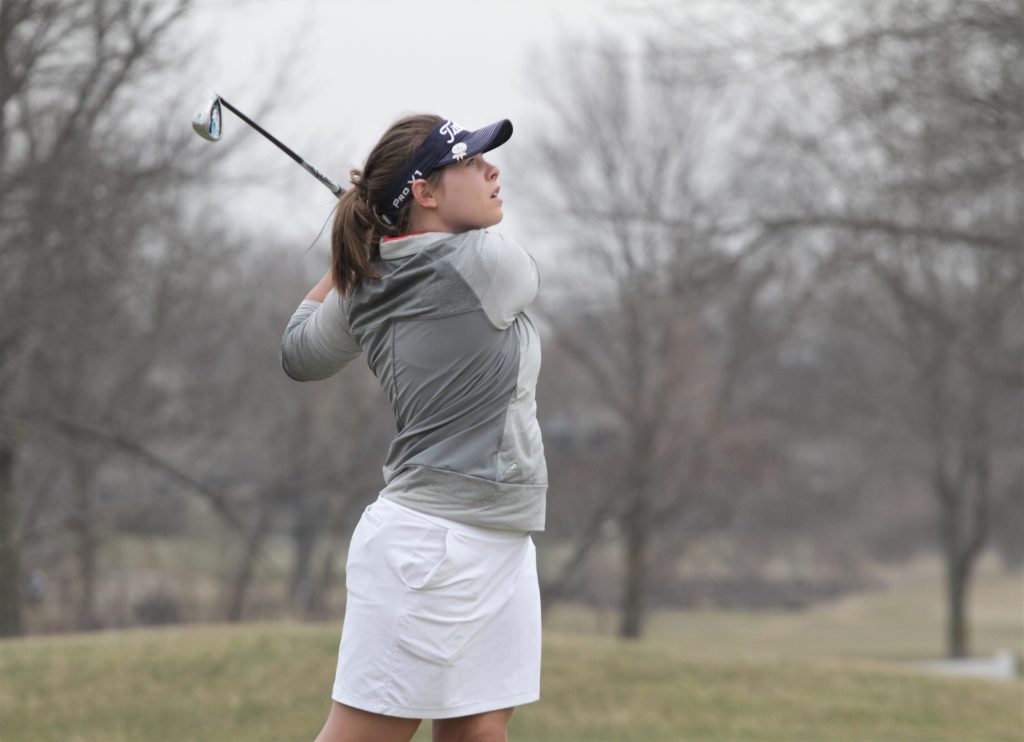 The Ankeny Centennial girls' golf team will have a different look this season.
Gone is Tenley Moretti, the four-time state placewinner who graduated last spring. Moretti, the Class 5A state champion in 2016, took her talents to Iowa State after leading the Jaguars to a sixth-place finish in Class 4A a year ago.
Also gone is head coach Andy Fehn, who resigned after five seasons at the school. He guided the Jaguars to state-meet appearances in each of the last four years.
Fehn has been replaced by John Petersen, the longtime coach of the Ankeny boys' basketball team who stepped down from that position in 2016.
"I missed being with the players and other coaches the most," said Petersen. "I am really enjoying coaching golf. This sport takes such a strong mental attitude."
Petersen will try to rebuild the squad around a pair of returning varsity regulars. Juniors Lauren Sease and Megan Lazear helped the Jaguars to a two-day total of 755 at last year's state meet, which was held at Elmwood Country Club in Marshalltown.
Sease placed 20th as an individual with a 182 total. After shooting a 100 in the opening round, she carded an 82 over the final 18 holes.
Sease posted a nine-hole average of 45.4 as a sophomore. She shot a 90 to earn medalist honors in the Centennial Invitational at Briarwood Golf Club.
Sease carded an 87 to place 11th in the CIML Central Conference meet at Copper Creek. She later took eighth with a 94 at the regional meet, which was played at Veenker.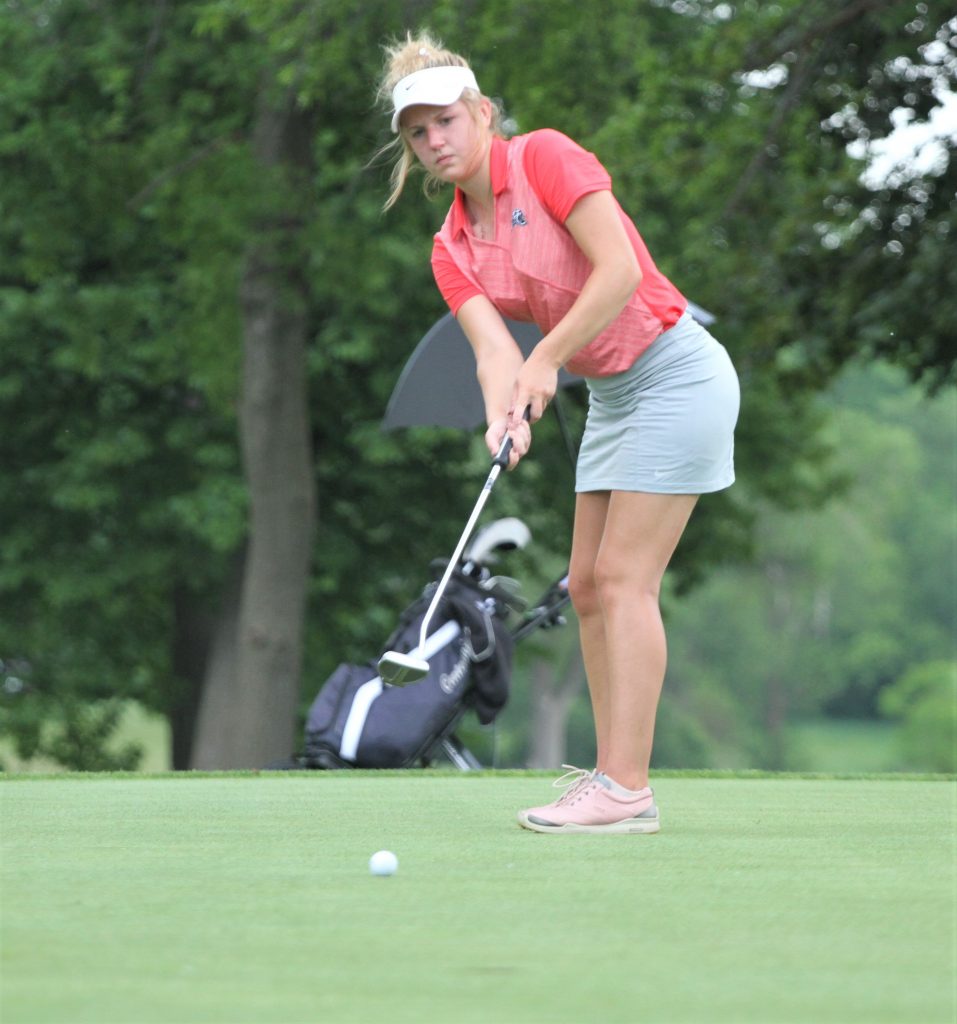 Lazear fired rounds of 116 and 118 for a 234 total at the state meet. She finished the season with a 48.8 average.
Lazear placed fourth at the Centennial Invitational with a 96. She later shot a 94 to place ninth in the Hawkette Invitational at Otter Creek.
There are six other girls on the team who participated in the program last year.
"I've got a really nice group of young ladies that I'm getting to know," Petersen said. "I'm really excited for the year. I think they're going to have a lot of fun."
Petersen said the Jaguars didn't get on the golf course until the end of March. They had to patiently wait for the mountains of snow to melt at Briarwood.
"Practices have ranged from hitting into nets inside, hitting birdie balls outside off of turf mats on a football field, to a couple of rounds of golf," Petersen said. "The girls have done a fabulous job of rolling with the weather and different drills."
Centennial will open its season on Tuesday with a dual meet against Johnston at Jester Park. The Jaguars will host the Centennial Invitational on Wednesday at Briarwood.
"We have been talking individually and setting goals independently with each player," Petersen said. "If we can reach those goals, then the team will be very competitive!"