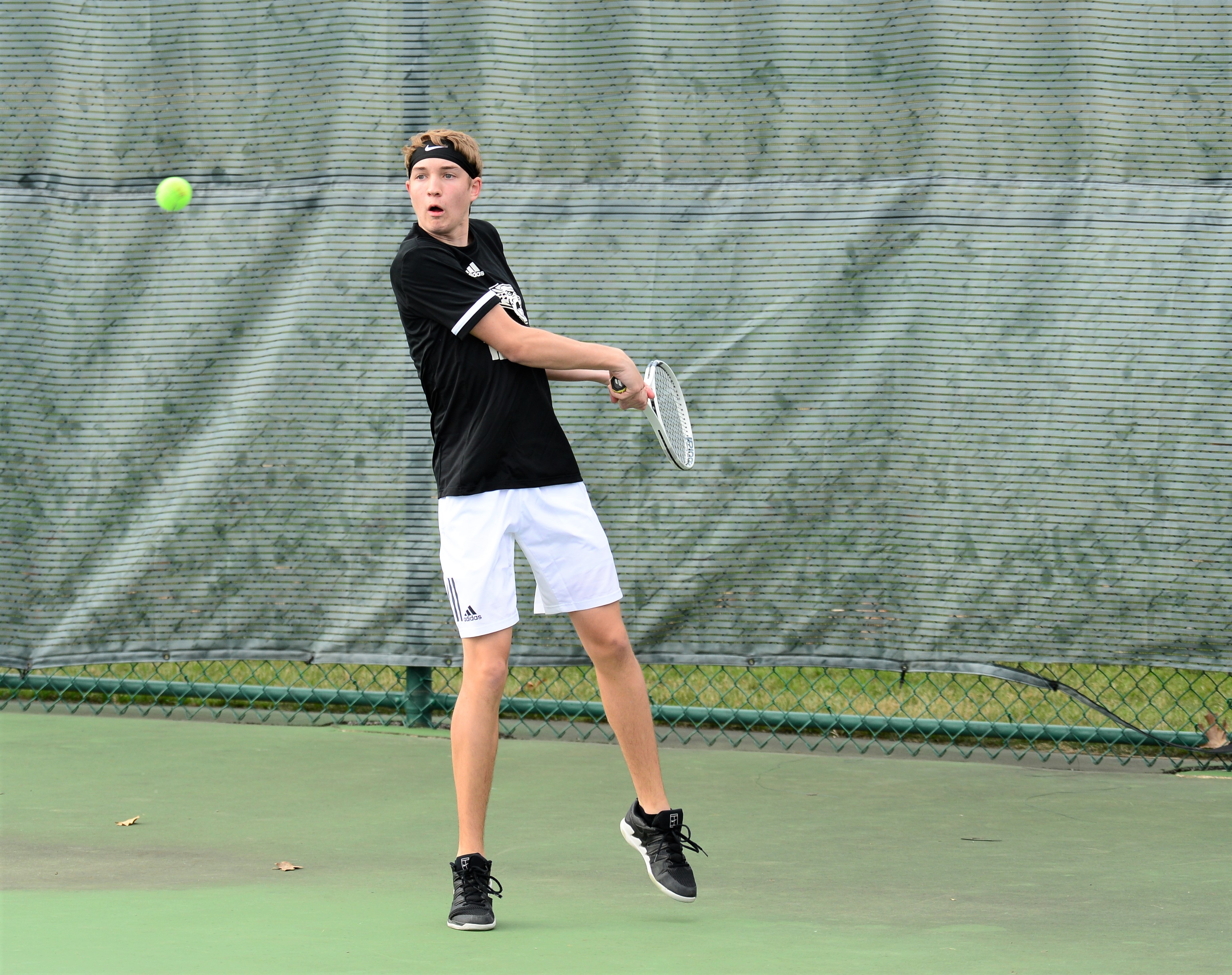 Tami Lewton is looking forward to the day when her Ankeny Centennial boys' tennis team is completely healthy.
The Jaguars were without two of their varsity players on Tuesday, but it still didn't matter. They rolled to an 8-3 victory over visiting Ames to remain unbeaten on the season.
The CIML Central Conference dual meet was moved up from Thursday due to the weather forecast.
"We are currently without our No. 5 player, Zach Petersen, who is still out with strep throat and mono(nucleosis)," said Lewton, whose team improved to 2-0 in the league and 4-0 overall. "And Jonah Hegstad, who was playing 4 and 5 doubles, is out with a concussion. Nevertheless, the guys got the job done."
The meet featured a matchup between two of the state's top players at No. 1 singles. Defending Class 2A state champion Timmy Ellis of Ames posted a 6-4, 6-1 victory over Will Blevins in a rematch from last year's state quarterfinals.
"Will lost a very good match," Lewton said.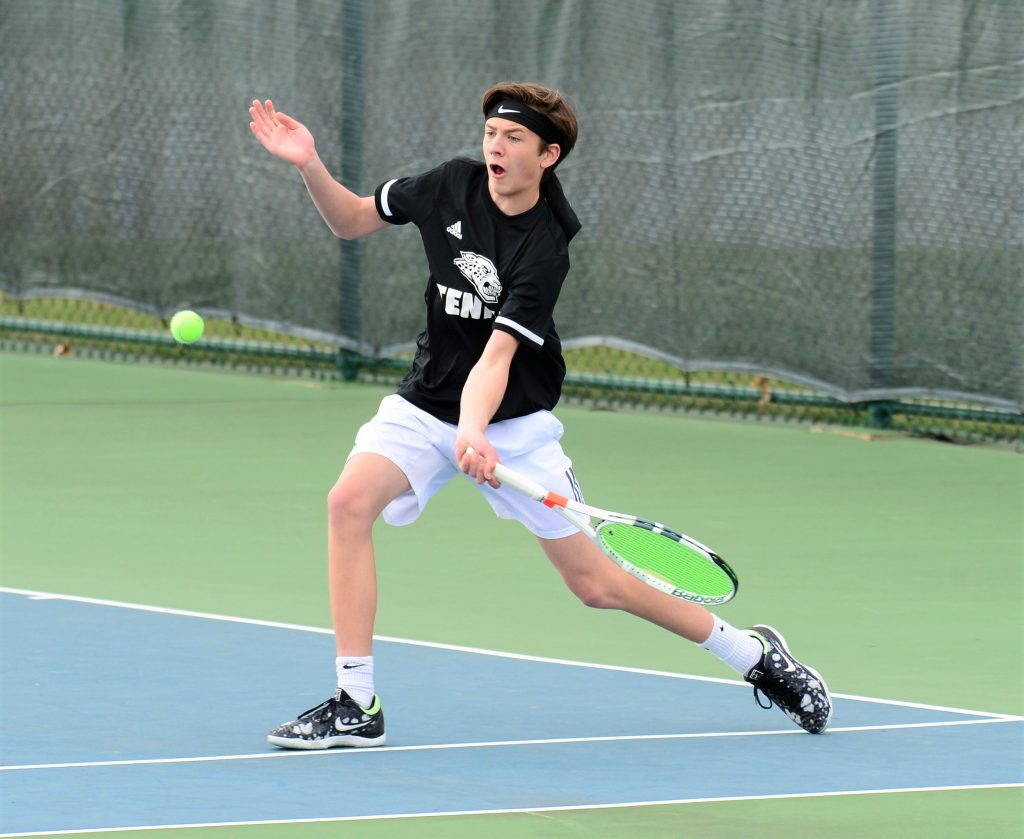 Centennial won four of the six singles matches. The Jaguars got wins from Samson Densmore at No. 2, Ryan Lofgren at No. 3, James Cole at No. 4 and Nic Mackaman at No. 6.
The Jaguars' only loss in doubles came at the No. 1 spot, where Ellis and Nate Withers defeated Blevins and Cole.
"We were super happy to get out of the match versus one of the stronger teams in the Des Moines area without our full strength," Lewton said. "The guys that have stepped up in the absence of our original starters like Nic Mackaman in singles and doubles, Matt DenAdel getting moved up in doubles, Jon Carlson getting moved up in doubles and the undefeated team of newcomers Sage Peterson and Clayton Livingston have done a fantastic job. Our returning varsity remain the mainstay of our program, but we are sure happy to have these other guys performing at such a high level."