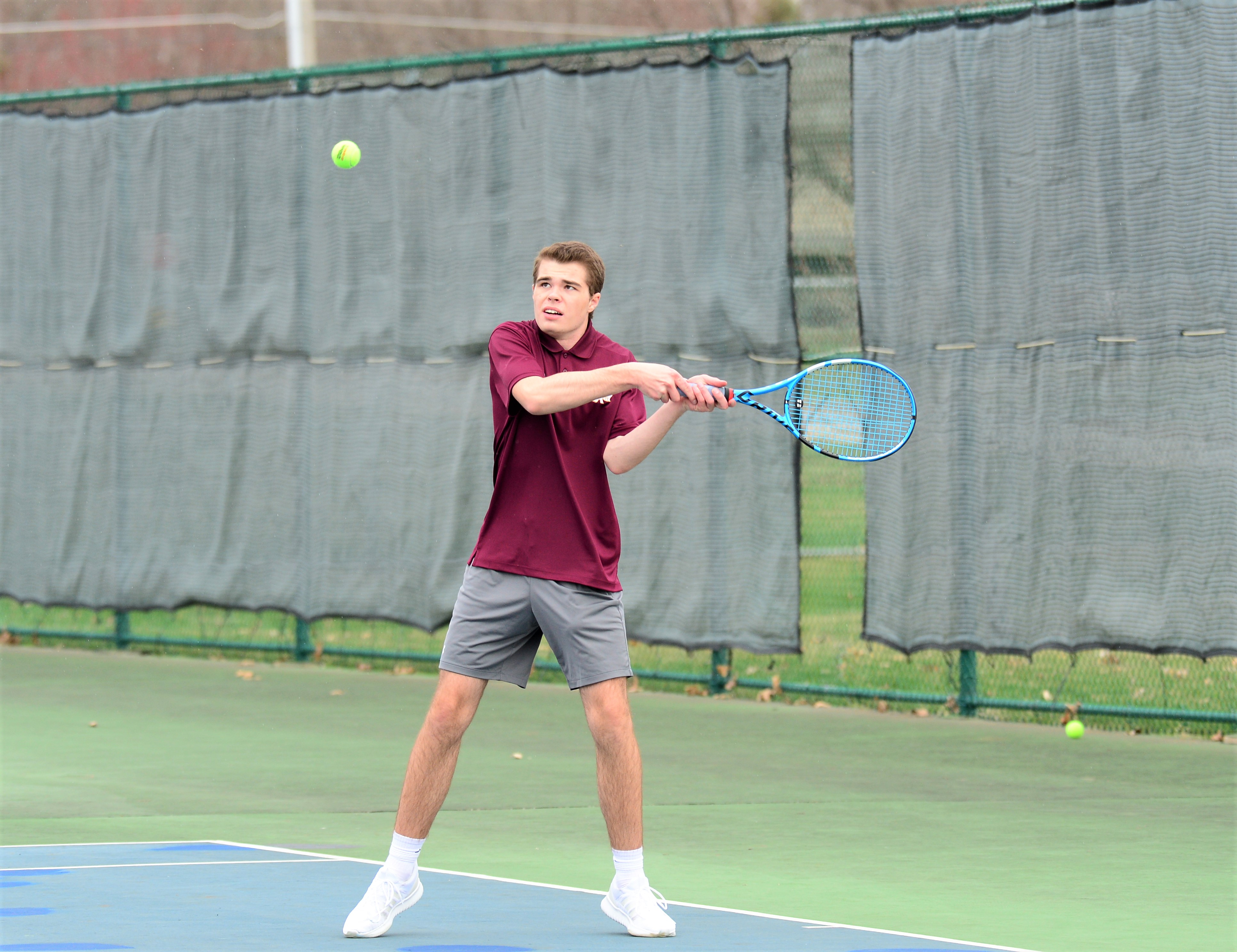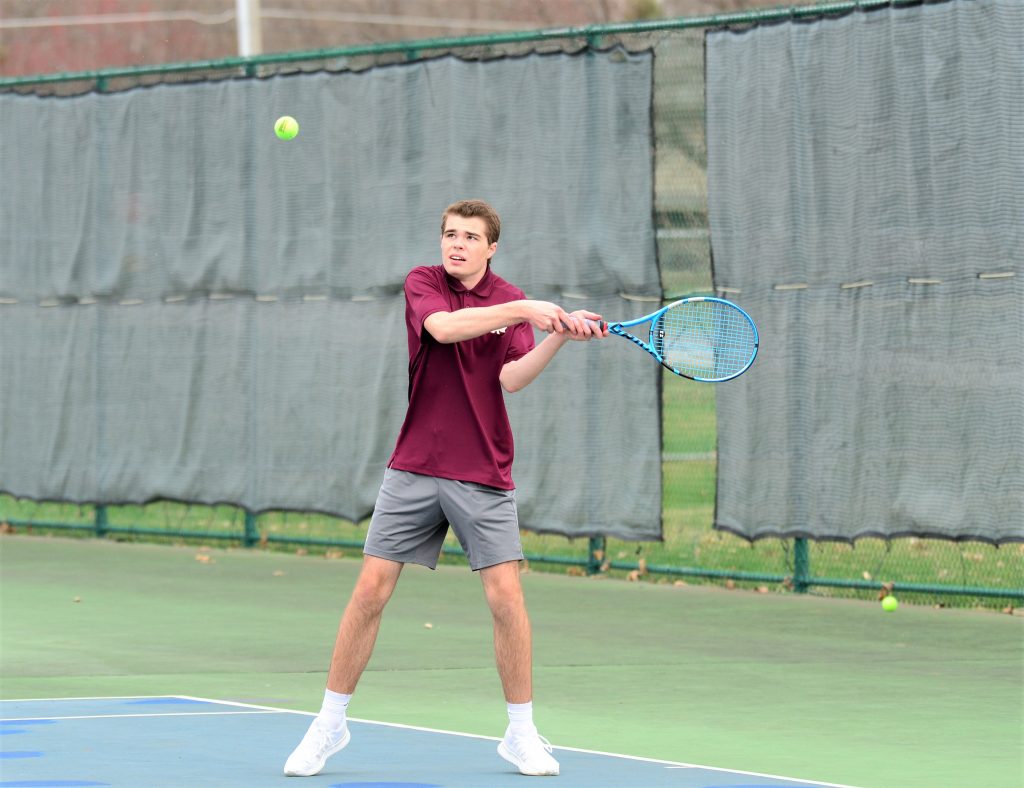 The Ankeny boys' tennis team got off to a good start on Tuesday, building a 3-1 lead over visiting Norwalk during singles play.
After a rain delay, the momentum changed at the Prairie Ridge courts.
Norwalk won the final two singles matches to tie the dual meet at 3-3, then captured four of the five doubles matches to post a 7-4 victory over the Hawks.
"We lost tiebreakers in the last two singles matches, and we lost two match tiebreakers in doubles," said Ankeny coach Steve Smith. "It's tough to lose two straight meets essentially on tiebreakers. That's on me. We'll be putting much more emphasis on practice in the next few weeks."
Ankeny got straight-set wins in singles from Luke Parkinson at No. 2 and Jake McCann at No. 3. Cameron Bush rallied for a 1-6, 6-4, 10-3 win at the No. 4 spot.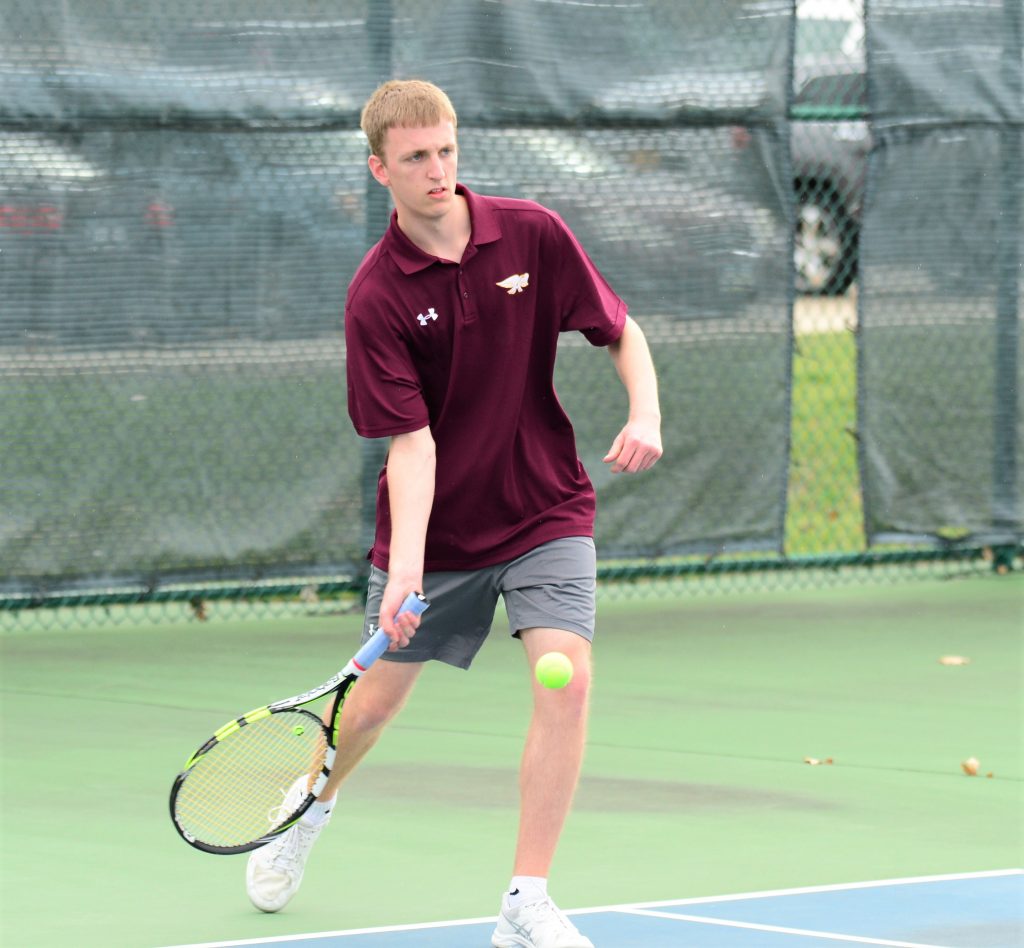 The Hawks' only victory in doubles came from the No. 4 duo of Sam Lee and Sam Wu, who combined for a 6-3, 6-0 triumph.
"McCann and Parkinson played well in singles, and Cam came back from a set and two breaks down to win," Smith said. "Lee and Wu cruised in their doubles match."
The loss dropped Ankeny's record to 1-3 on the season. The Hawks will play at Urbandale on Thursday.
"Hopefully, we can bounce back against Urbandale," Smith said.