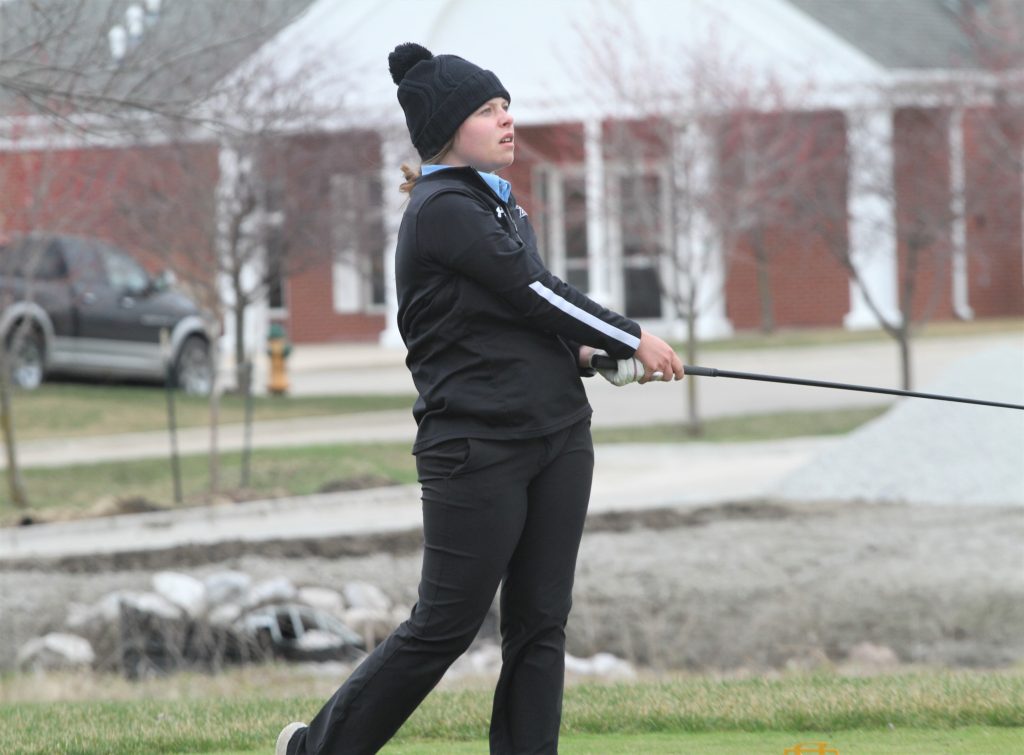 The weather conditions on Wednesday were better suited for football than golf.
But the Ankeny and Ankeny Centennial girls' golf teams had no choice but to play. They joined Indianola, Nevada and Ottumwa in battling the cold temperatures and gusty winds to compete in the Centennial Invitational at Briarwood Golf Club.
"The conditions obviously weren't ideal, but it almost never is with an outdoor sport," said Ankeny sophomore Jaci Webb, who carded an 87 to earn medalist honors. "You just have to take it in stride."
Centennial shot a 394 to capture the team title for the third straight year. Ankeny was the runner-up with a 420.
"On a brutally cold and windy day, our girls kept an extremely positive attitude," said Centennial coach John Petersen. "That makes a tremendous difference on scores."
The Jaguars were led by junior Lauren Sease. She fired an 88 to earn runner-up honors.
Sease and Webb were part of the same foursome. The battle for medalist honors came down to the final hole, with Webb edging her crosstown rival by one stroke.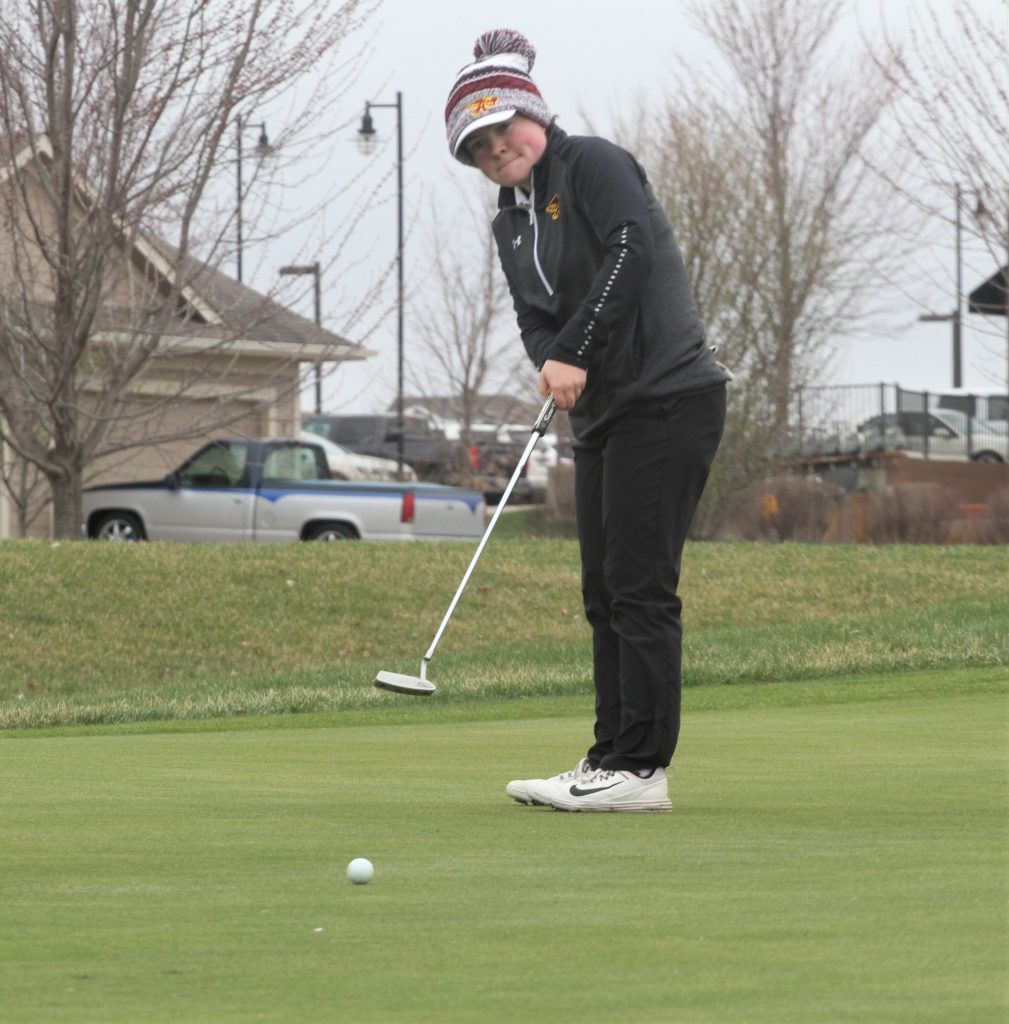 Last year, Sease was the medalist with a 90, while Webb was the runner-up with a 93.
"I was a little upset with my round. It could have been better even with the tough conditions," Sease said. "I lost a lot of strokes due to my putting being off."
Webb made a par on all three of the par-3 holes.
"Jaci played beautifully," said Ankeny coach Seth Hagarty. "She had confidence in her game throughout the entire round, and it paid off in the end."
Webb said Hagarty helped her to overcome the difficult conditions.
"Coach talked to me (Tuesday) night and just said take the situation, assess it, then make your shot," she said. "I think that's what helped me stay so focused."
Centennial's Lexi Simpson placed third with a 97. Teammate Megan Lazear was seventh with a 101.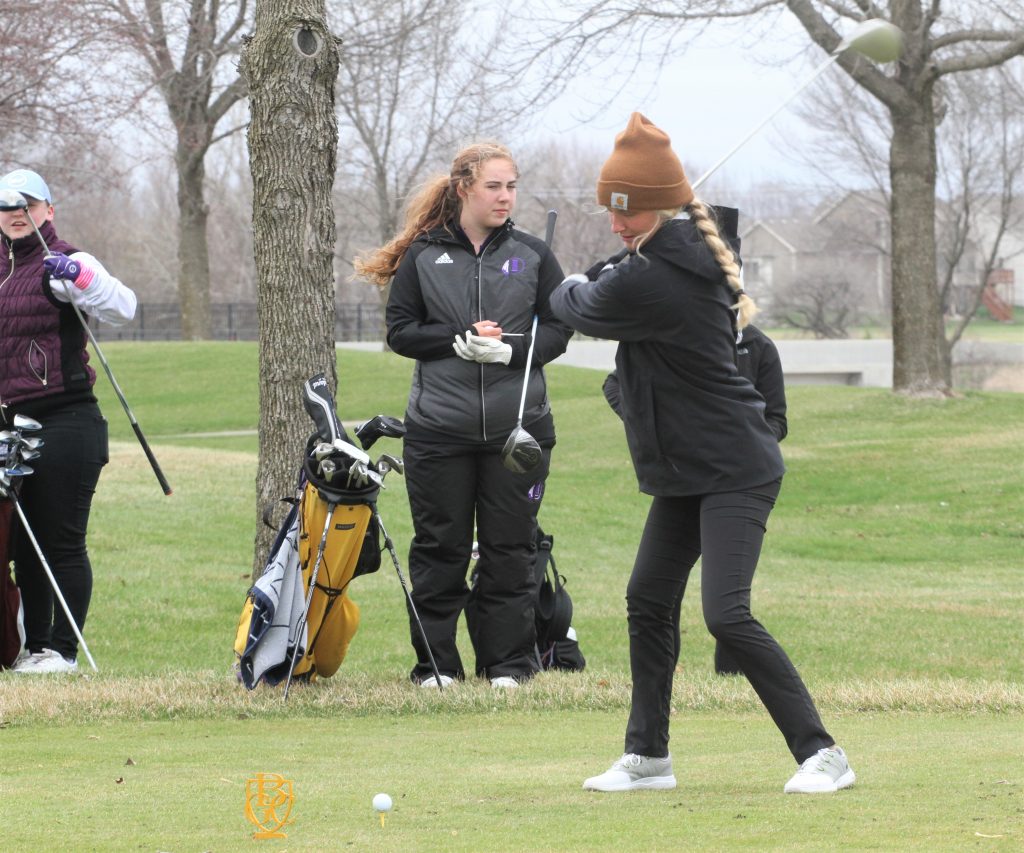 Claire Beath shot a 108 for the Jaguars. Riley Stewart had a 119, and Morgan Kinch finished with a 121.
"I think we were a little nervous going into the tournament because of the weather, and a few of the girls hadn't really played 18 holes before," Sease said. "But I think the win is going to give the team more confidence going forward."
Petersen said he likes the depth of his squad.
"We have several girls trying to play varsity golf–all of which have good ball-striking ability," he said. "We just need to concentrate on scoring well once we get to the green. I think we will see a lot of improvement as the season continues."
Ankeny's Kelsey Hensen placed 12th with a 105. Caroline Price shot a 109 for the Hawkettes.
Hannah Loftus and Rachel Moore each had a 119. Lexi Russell carded a 123.
"With the wind and the cold temps, it was very difficult to play," Hagarty said. "That being said, I couldn't be more proud of the way the girls battled and played. They were all freezing and yet still having a good time and enjoying the day. As a team, we have worked on several aspects of the game and it paid off. It's still very early in the season and we have several things to work on, but it has been a great start to the season for us."