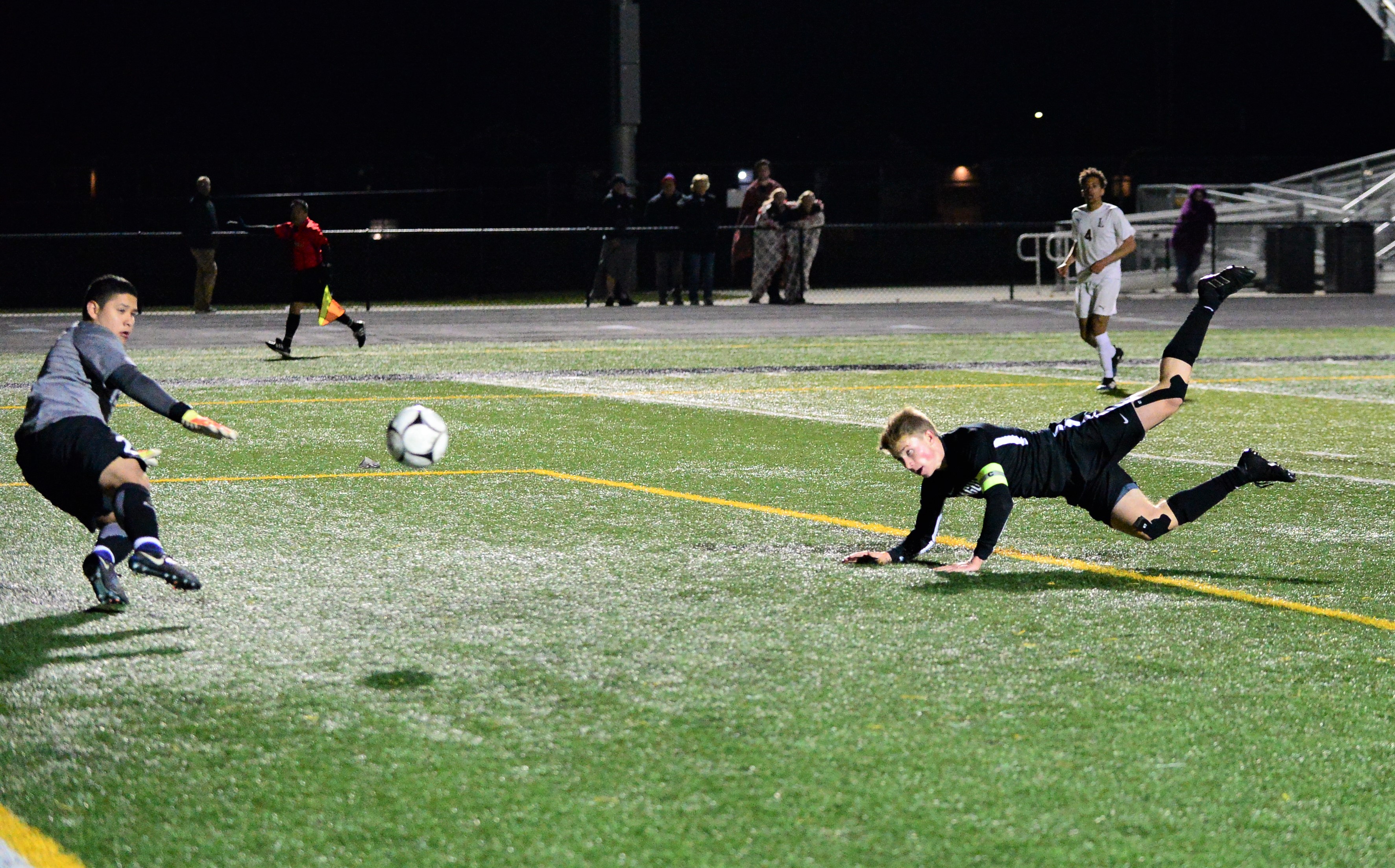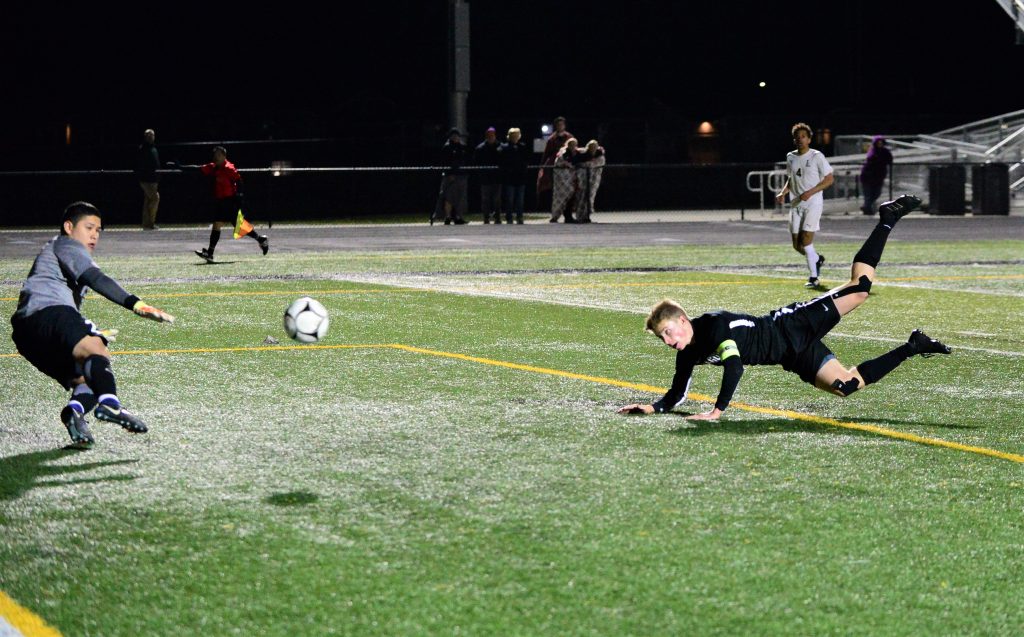 Ankeny Centennial boys' soccer coach Brian Duax has been waiting for his team to find the net.
The Jaguars finally found it.
Centennial scored a season-high six goals and rolled to a 6-0 victory over visiting Des Moines Lincoln on Tuesday. The Jaguars raised their record to 5-1.
"It was a good game," Duax said. "We finally started putting the ball in the net. That's always a bonus."
It took awhile, though, as Centennial led by only 1-0 at halftime. Michael Poitry scored the go-ahead goal with about 10 minutes left in the half, finishing a shot by Michael Brandt that was deflected.
"Like we've been doing a lot this season, we just couldn't finish chances and we let the other team hang around," Duax said. "But we got things rolling in the second half."
The Jaguars erupted for four goals in the first 15 minutes of the second half. Will Overberg had two of them off assists by Nick Ashton and Connor Page.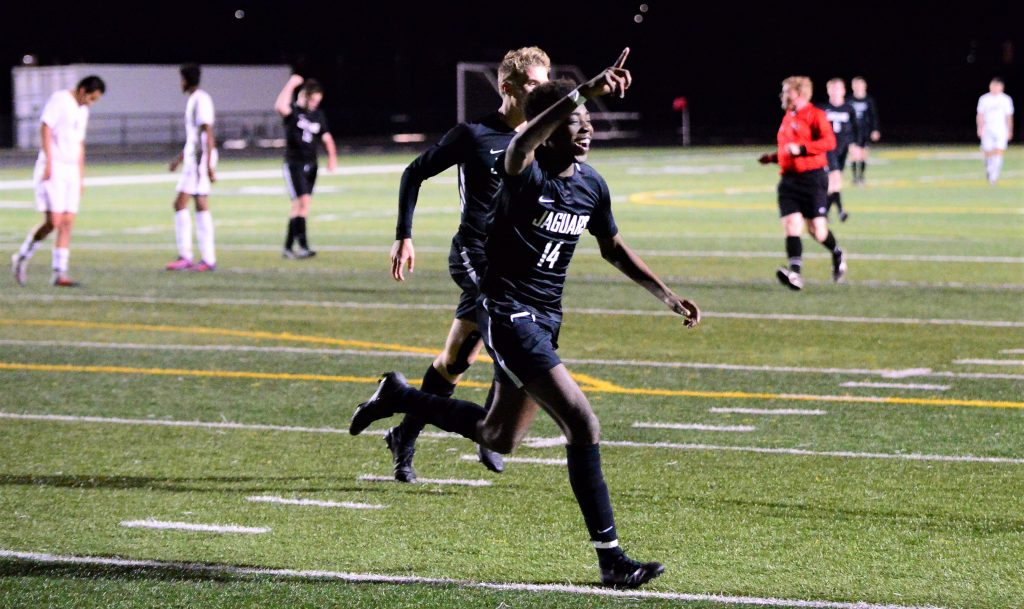 Roland Agyeman also had a goal, and Poitry scored his second goal off an assist by Brandt.
"Poitry smacked the snot out of it," Duax said. "The keeper knocked it up in the air, but it still went in the goal."
Jack Heckenliable scored the game's final goal with about 10 minutes left. He was assisted by Jordan Gilmour.
"Our defense is playing to a championship caliber. They have been doing a great job through five games–we've only given up four goals and two of them were PKs," Duax said. "It was time for the attacking players to step up and do their job. They finally did."
The Jaguars were coming off a 4-1 victory over Norwalk on Friday, when they again struggled to finish their chances. Agyeman, Ashton, Overberg and Poitry each had a goal in the win, while Page added a pair of assists.
"That was another game that could have been a whole lot worse," Duax said. "We squandered a lot of chances."