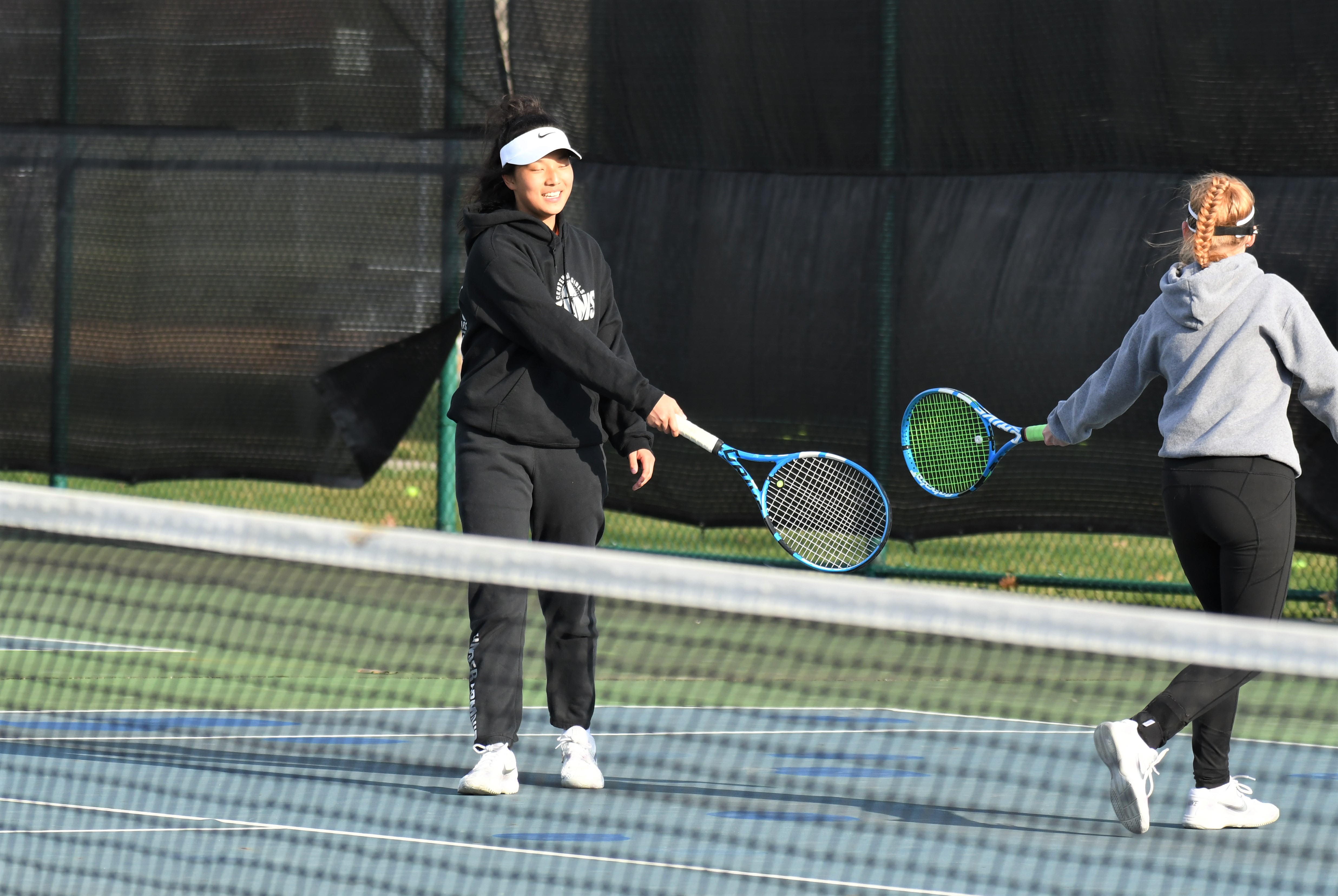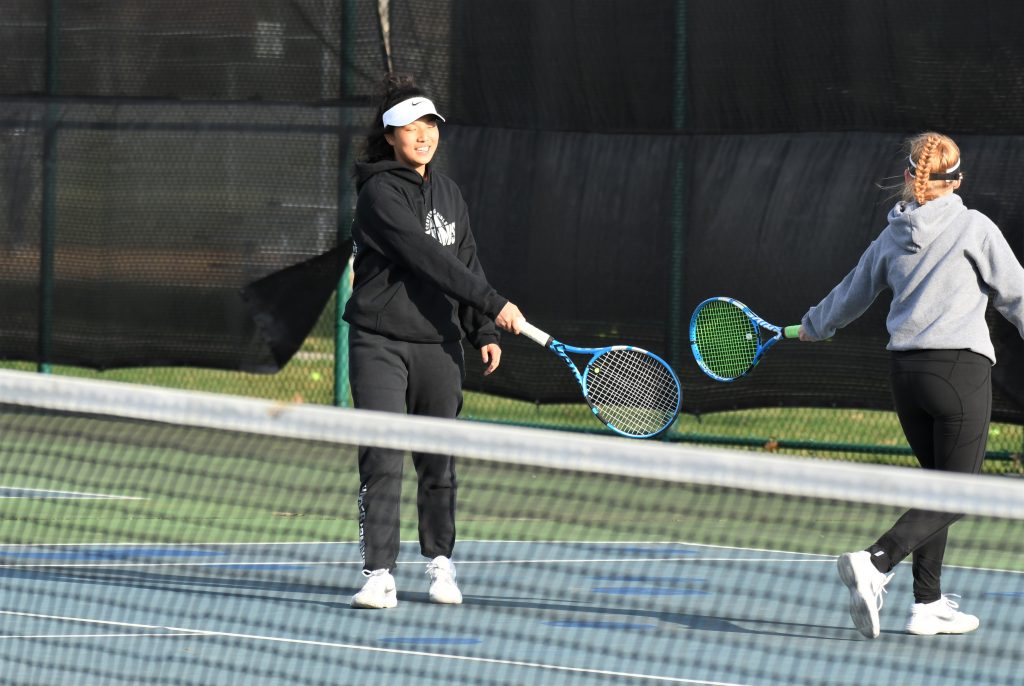 Two days after posting a shutout against Des Moines North, the Ankeny Centennial girls' tennis team nearly suffered the same fate as the Polar Bears.
The Jaguars lost to visiting Ames, 10-1, in a CIML Central Conference dual meet on Thursday. The loss dropped their records to 0-2 in the league and 2-2 overall.
Centennial's lone victory came at No. 4 doubles, where Abby Bendezu and Shelby Schultz teamed up for a 6-4, 7-6 win.
"They won a close-fought battle," said Centennial coach Ryan Petersen.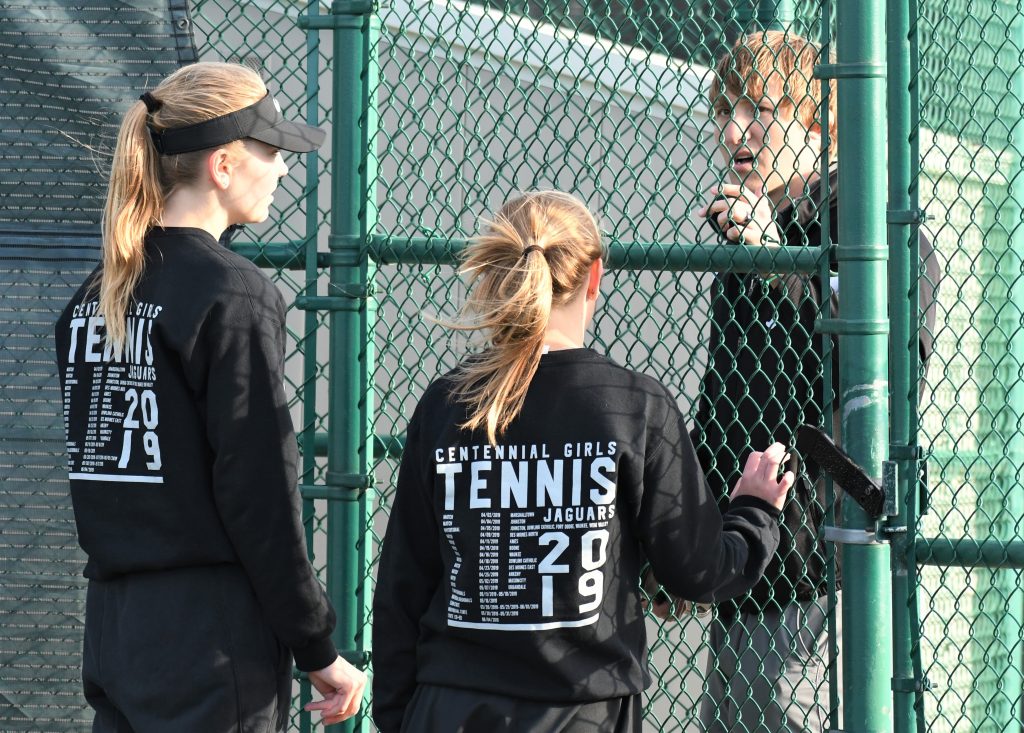 The Jaguars lost all three matches that went to three sets. Claudia Guan dropped a three-set match at No. 4 singles, then lost another one at No. 3 doubles, where she teamed up with Callie Bockart.
"They led the majority of the match, but couldn't hold on," Petersen said.
Here are the match-by-match results:
Ames 10, Centennial 1
Singles–A. Gustafson lost, 6-1, 6-0; J. Gustafson lost, 6-1, 6-1; Bloom lost, 6-1, 6-1; Guan lost, 6-3, 4-6, 10-7; Nemmers lost, 6-2, 6-1; Bendezu lost, 6-4, 6-1.
Doubles–A. Gustafson/J. Gustafson lost, 6-4, 6-1; Bloom/Nemmers lost, 6-0, 6-2; Guan/Bockart lost, 4-6, 6-4, 10-2; Bendezu/Schultz won, 6-4, 7-6; Bryan/Kaiser lost, 4-6, 7-6, 10-6.