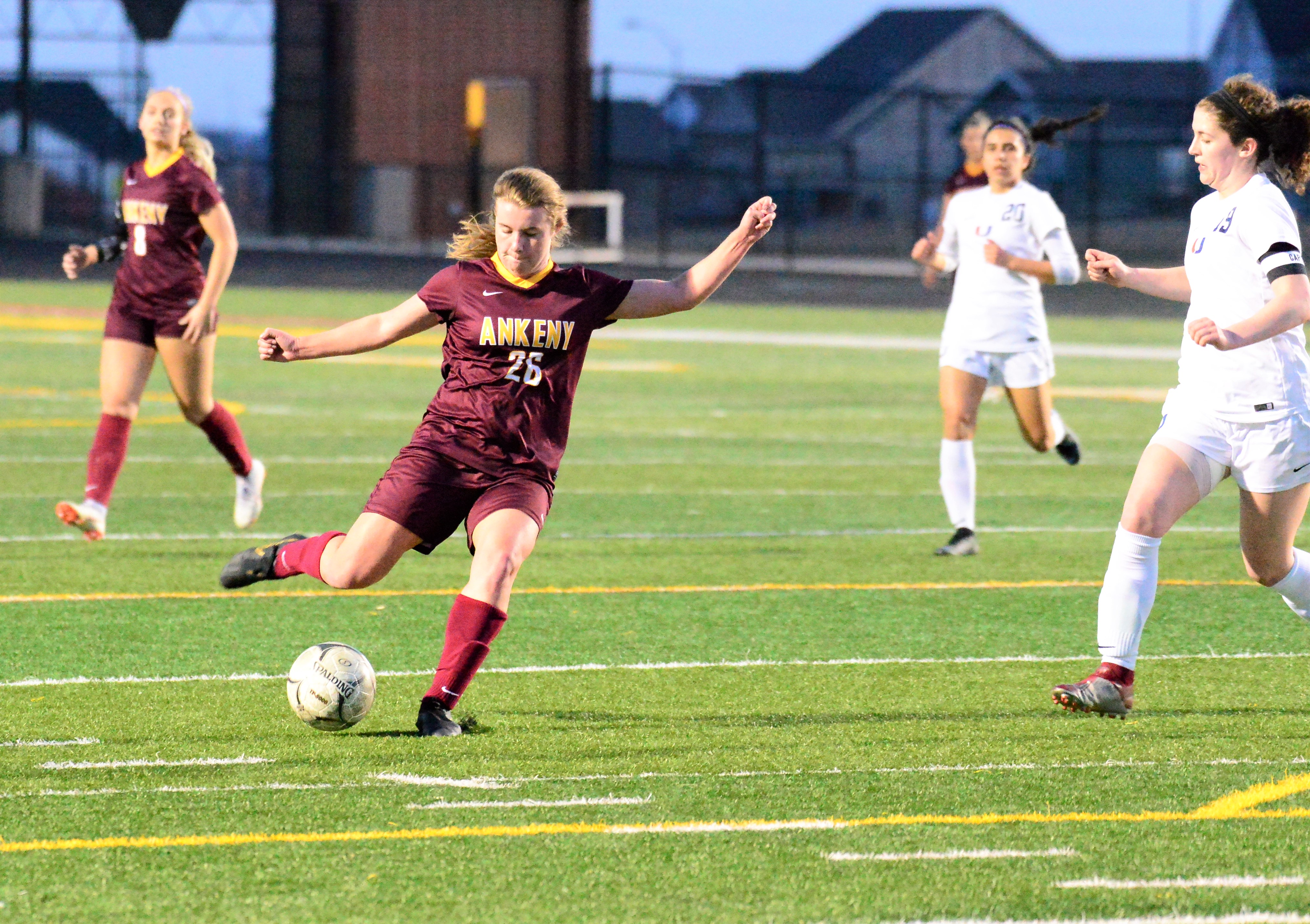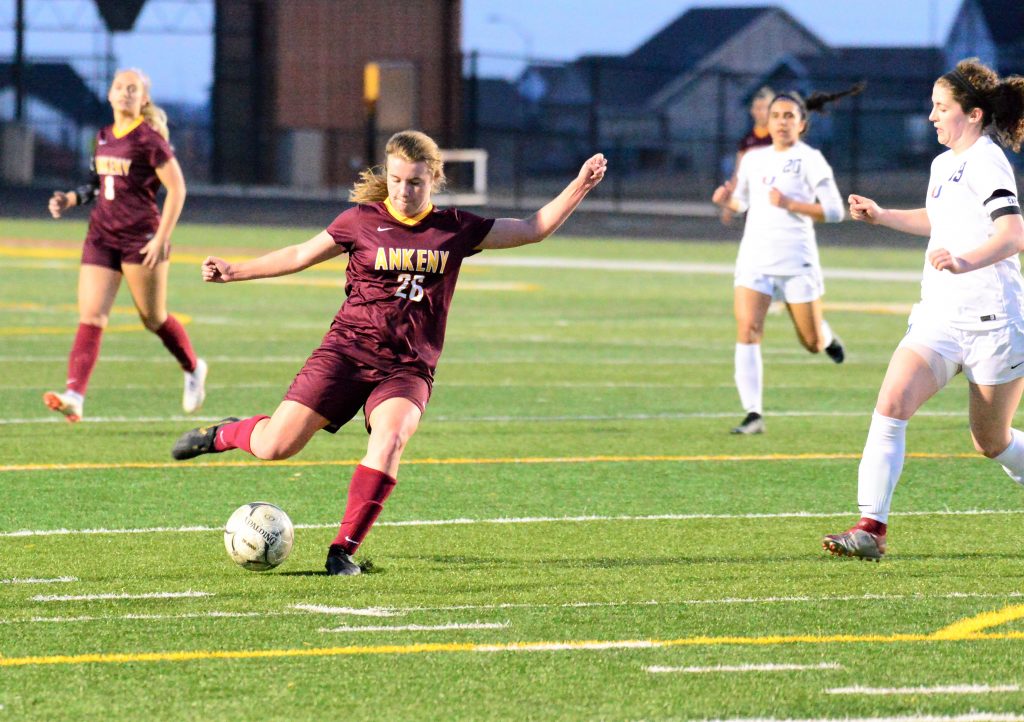 Despite giving up its first two goals of the season, the Ankeny girls' soccer team won a pair of games on Saturday to remain unbeaten.
The fourth-ranked Hawkettes posted a 2-1 victory over North Polk, the No. 8 team in Class 1A. They then defeated Des Moines Roosevelt, 4-1, to raise their record to 5-0.
Both games were played at Cownie Soccer Complex.
"We still have a lot to work on and can be better in all phases of the game," said Ankeny coach Simon Brown. "There were a lot of positives to take away from the weekend. Two wins, no injuries, and every player contributed. We've played more games than anyone else in 3A and sit 5-0, and that's certainly taking its toll in terms of fatigue so we need to rest, manage some knocks we have on the girls, and get back to 100 percent."
The Hawkettes handed North Polk (5-1) its first loss of the season. The Comets had outscored their first five opponents by a 15-2 margin.
Ankeny took an early lead on a goal by Jaelynn Kueker.
"We started off really well and scored within 3 minutes from their goal kick off a well-executed press and a bit of individual brilliance from Jaelynn," Brown said. "Then we kind of took our foot off the gas in terms of goal-scoring opportunities, but still dominated the half."
North Polk tied the game in the second half on a goal by Katryn Halterman. She was assisted by Autumn Tiedens.
Ashley Harrington later scored the winning goal for Ankeny. She was assisted by Chloee Kooker.
"We started poorly in the second half and let North Polk back into the game with a collection of errors that lit a fire into the girls," Brown said. "We created chance after chance and eventually Chloee dribbled past three defenders to slip Ashley in (for the goal)."
Harrington had two more goals in the win over Roosevelt (0-4). She now leads the team with five goals.
The Hawkettes led by just 1-0 at halftime before dominating the second half.
"The conversation at halftime was to get the girls to excite myself, their teammates and their family with something different, and they did that with three goals in 10 minutes from Rachel Christmann, another for Ashley and one for Sophie Day," Brown said. "We got all the girls that dressed in at the end, and with a lot of changes Roosevelt (got a goal against us)."
Ankeny will be back in action this weekend, hosting Des Moines East on Friday and Iowa City West on Saturday.
"It will be nice to play at home in front of our fans again after four road games," Brown said.