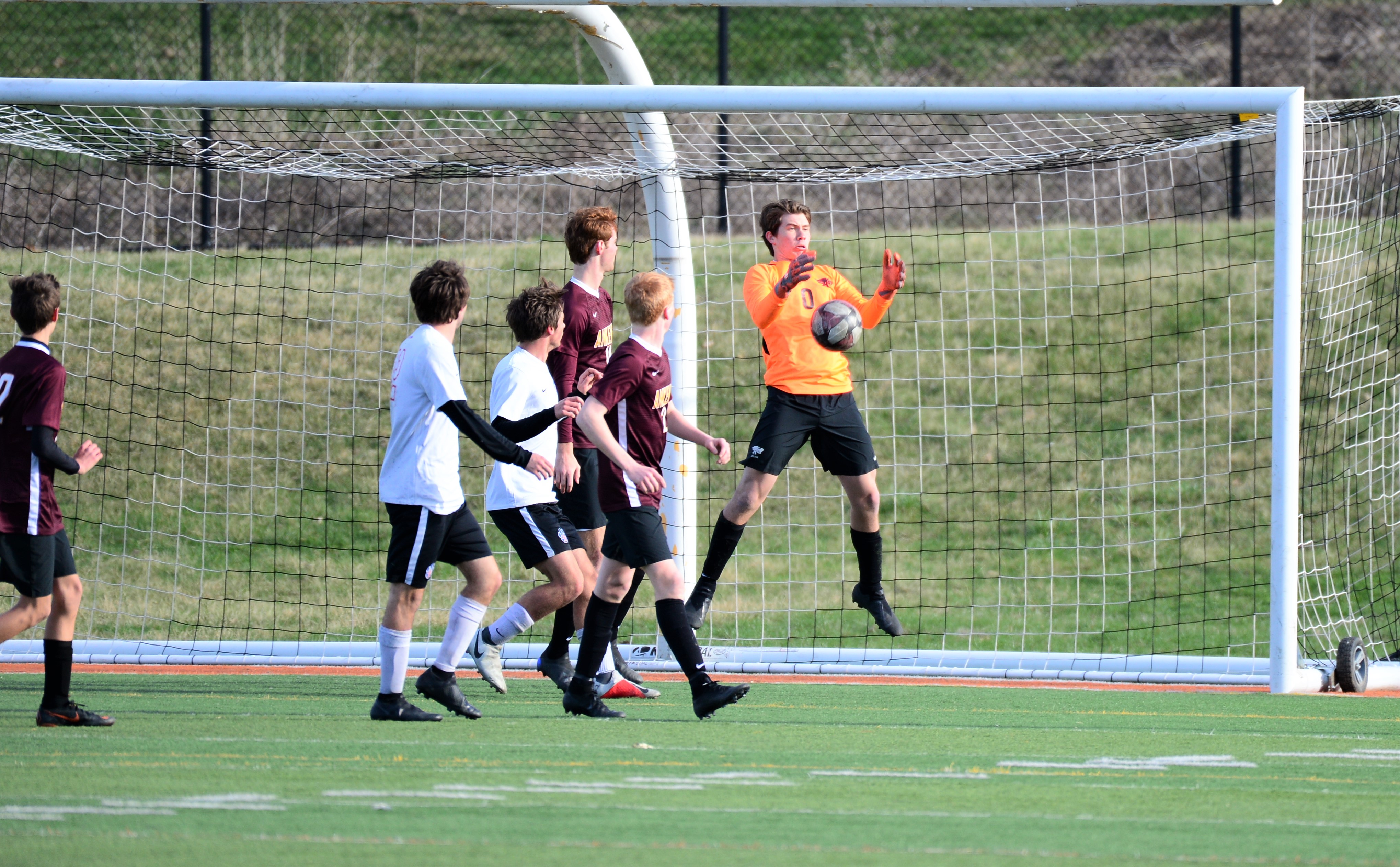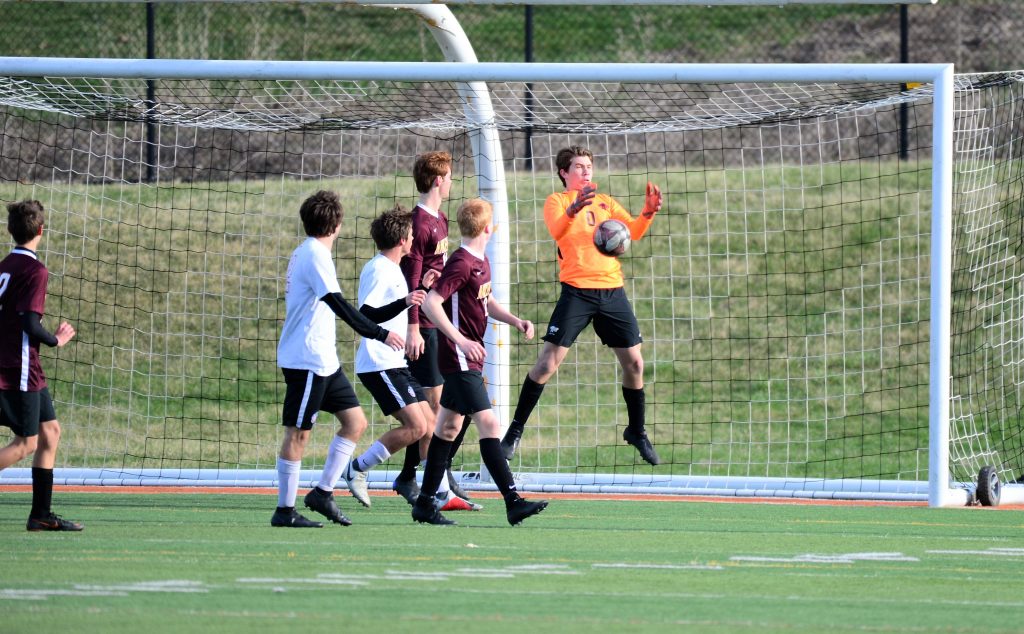 The Ankeny boys' soccer team made a huge statement on Friday.
The 12th-ranked Hawks got a hat trick from Charlie Pritchard and posted a 3-1 victory at No. 3 Valley, giving coach Jordan Burns his first win ever at Valley Stadium.
"We had a tactical plan, and the boys executed it perfectly," said Burns. "Charlie was exceptional."
The game was part of the Valley Classic. The Hawks played four games in two days, going 3-1 in the tournament.
Ronald Anthony had the lone goal for the Tigers, who dropped to 3-2 on the season.
"The boys worked hard for the whole game," Burns said. "They just outworked Valley."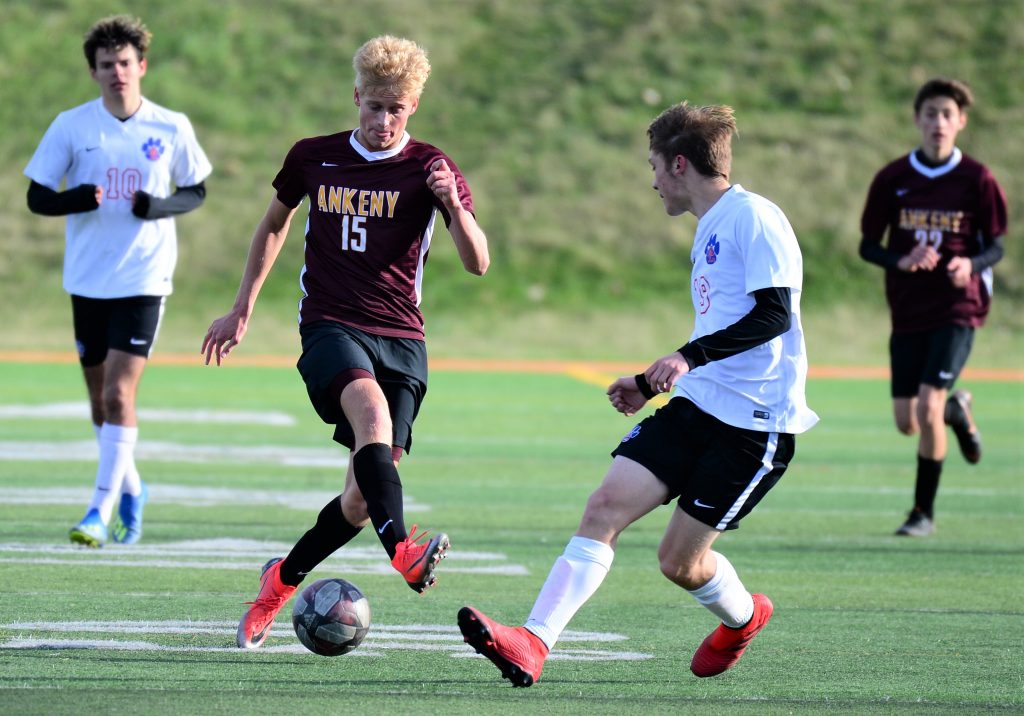 Ankeny defeated Cedar Falls, 4-3, in a shootout later on Friday. The Hawks held a 3-0 lead at halftime before Cedar Falls (2-2) rallied in the second half.
"That was a learning point for me as a coach," Burns said. "I was trying to give the starters a rest, and we gave away a couple of goals. But credit to (our goalkeeper) Zach Young, who came up with four penalty kick saves and helped us win the game. I was really nervous about that one. If we had lost that game, then the Valley game wouldn't have meant anything."
On Saturday, Ankeny dropped a 7-1 decision to Millard West (Neb.). Burns started nine freshmen in the game in order to rest his starters.
"I just thought four games over two days was a lot of minutes for our starters so I used the Millard West game as an opportunity to give some other guys a chance to start," Burns said. "In the end the game got a little bit away from us, but overall it was a good game."
The Hawks then completed the tournament with a 4-0 victory over Council Bluffs Lincoln. They lifted their record to 4-3.
Nate Albertson had a pair of goals in the win.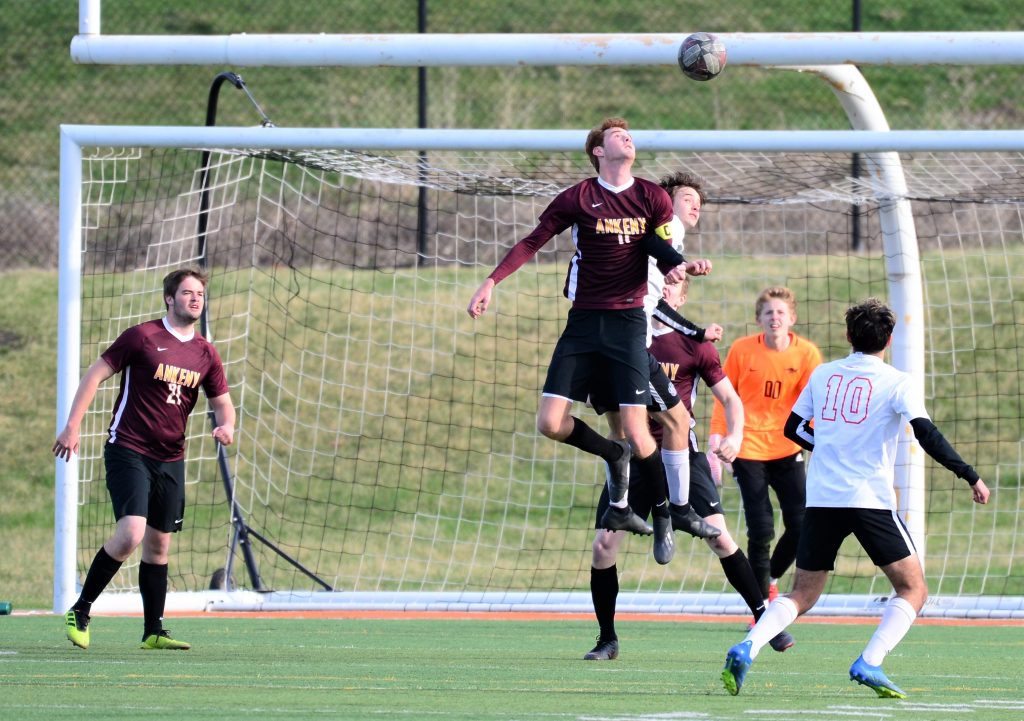 "He probably could have had more," Burns said. "Nate was a standout player from that game."
Hunter Yeatts scored Ankeny's final goal. Yeatts and fellow freshman Connor Wahlberg have both seen a lot of varsity action for the Hawks.
Lincoln (1-4) was held scoreless for the fourth time this season.
"Everyone was starting to get tired, so it wasn't the highest intensity game," Burns said. "But our guys took care of business."
Ankeny has now won four of its last five games after opening the season with a pair of losses to Iowa City West and Iowa City High.
"It was a real successful weekend for us,' Burns said. "I was really pleased with how the boys played. We got three good wins against Iowa teams, and those were the most important games."