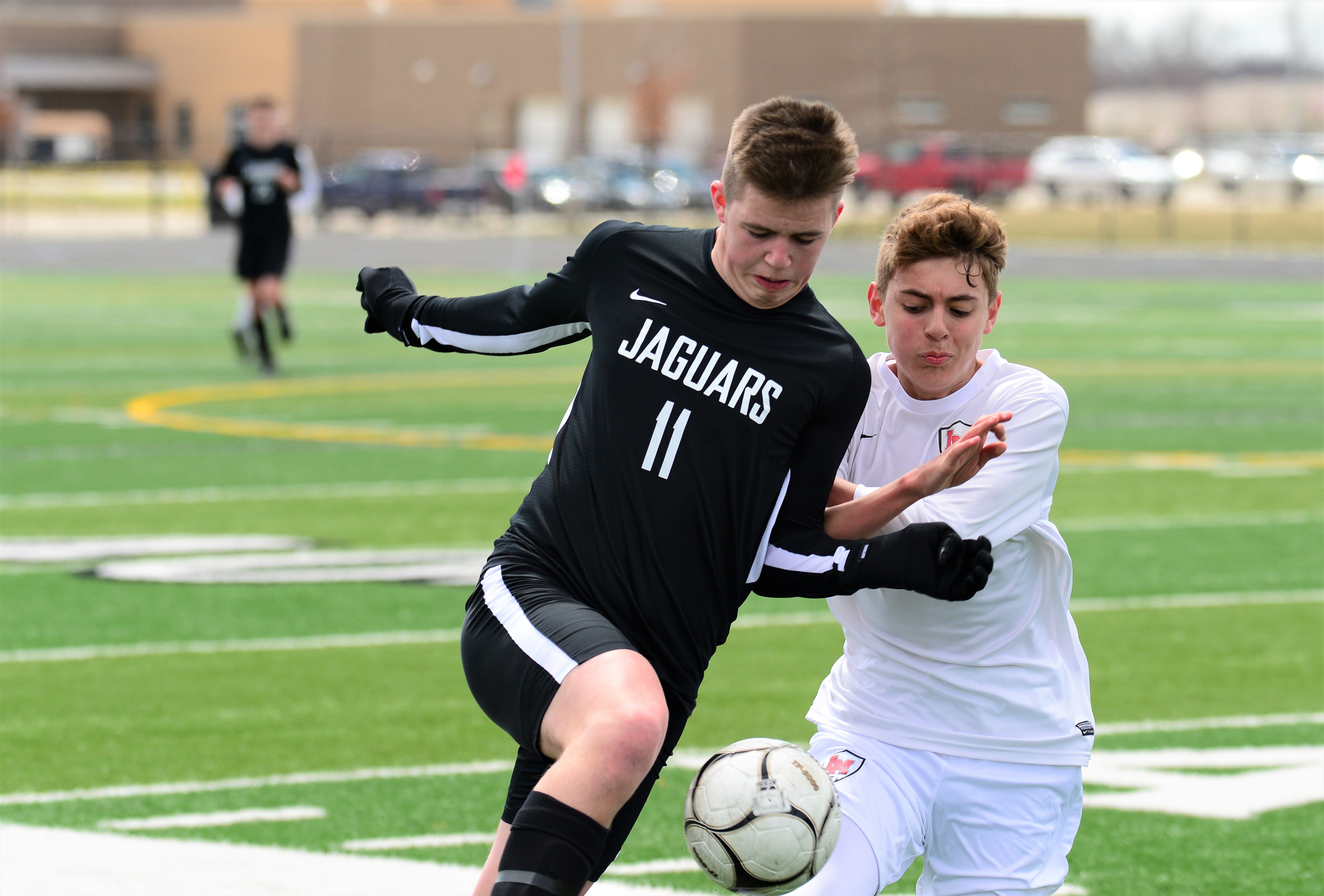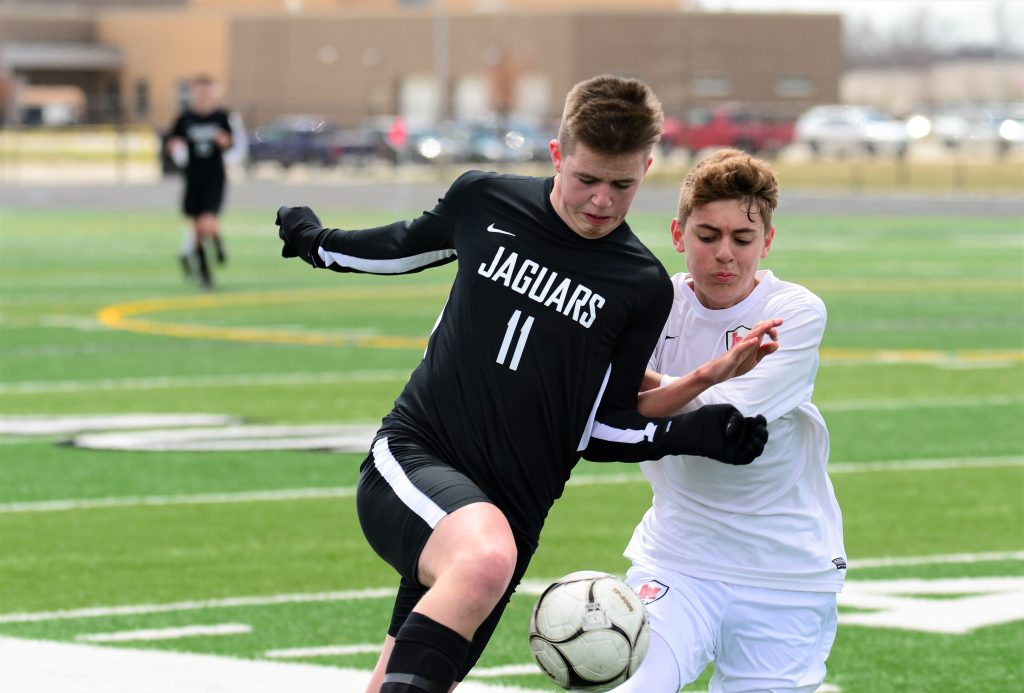 It wasn't pretty, but the Ankeny Centennial boys' soccer team found a way to extend its winning streak on Saturday.
Will Overberg converted a penalty kick in overtime to give the fourth-ranked Jaguars a 3-2 victory over visiting Linn-Mar (Marion). It was the fourth consecutive win for Centennial, which improved to 7-1 on the season.
"That's not the way you want to win a game, but you've got to take advantage of that opportunity when you've got it," Centennial coach Brian Duax said of the winning penalty kick. "We played a ball into Cole Vincent, and the defender basically threw him to the ground."
Overberg had two goals and an assist in the win. Nick Ashton added a goal and an assist for Centennial.
Ashton scored his goal late in the first half to put the Jaguars ahead. Linn-Mar (2-5) then tied the score on a blast from defender Connor McSperrin from about 30 yards out in the final minute of the half.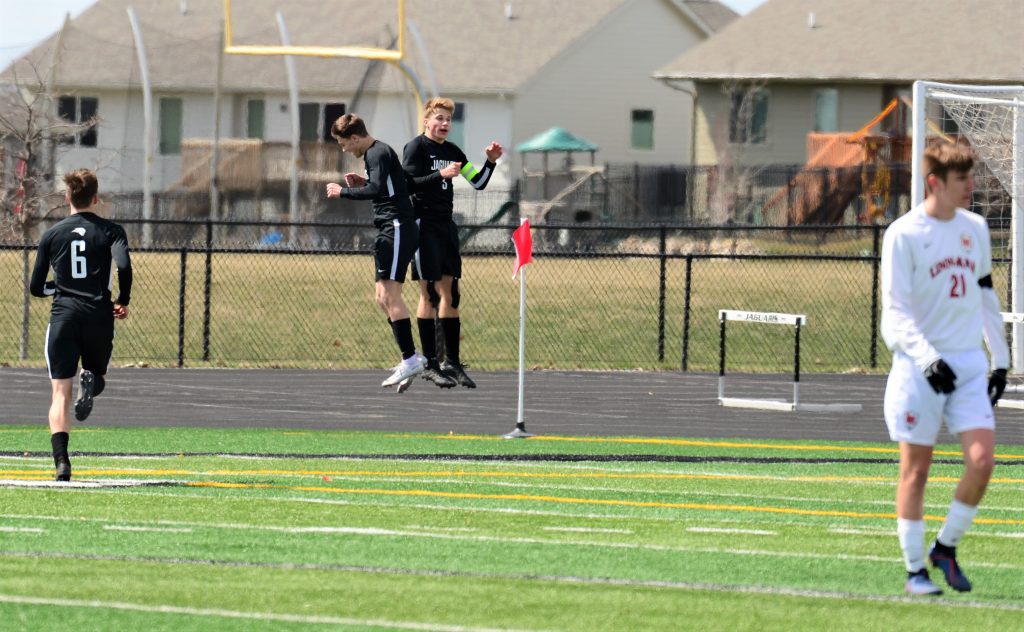 "That was a shot that I don't know if that kid could ever do it again," Duax said. "That was an amazing shot."
Overberg scored his first goal to give the Jaguars a 2-1 lead in the second half. Linn-Mar then forced overtime on a late penalty kick.
"In the second half when we had the wind, (Linn-Mar was) never, ever dangerous," Duax said. "They got the PK with no time left on the clock."
Fortunately for the Jaguars, they got the winning goal about 5 minutes into the extra period.
"We just squandered chances, but it was a good learning experience for the boys," Duax said. "They weren't as laser-focused as I'd like them to be, but they still got the 'W'."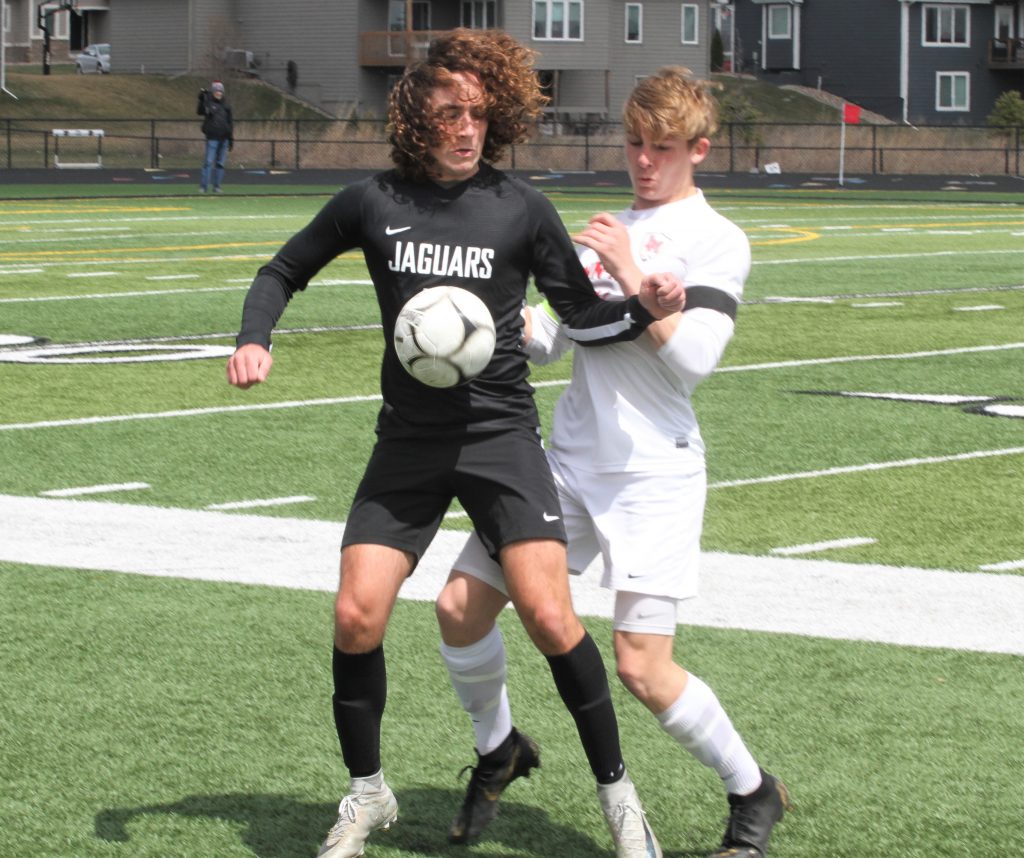 It was Centennial's second win in less than 24 hours. The Jaguars also rolled to an 8-2 victory at Southeast Polk on Friday.
Freshman Jack Heckenliable led the way for Centennial, racking up two goals and two assists.
"Jack doesn't start very often, but we were missing some players and he ended up starting both of these games," Duax said. "He showed that we've got some depth."
Jordan Gilmour also had two goals in the win, while Michael Brandt and Vincent each had a goal and an assist. Ashton added a pair of assists.
The Rams dropped to 3-3 on the season.
"We finally were composed and finished in front of the goal," Duax said. "The two that we gave up were disappointing, but a lot of people played and a lot of people produced for us."
The Jaguars will host Ottumwa on Tuesday before traveling to Ames on Thursday to face the Little Cyclones.