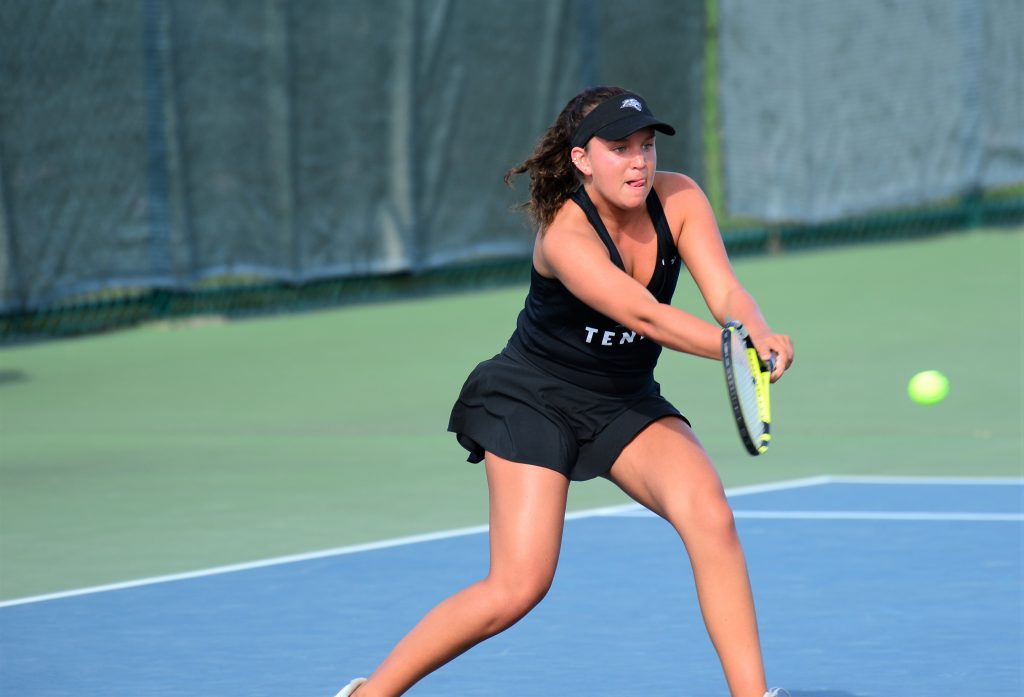 The Ankeny Centennial girls' tennis team took advantage of Monday's beautiful weather.
The Jaguars rolled to a 10-1 victory over visiting Boone in a non-conference meet at the Prairie Ridge courts. They raised their overall record to 3-2.
"Our performances were solid throughout the lineup," said Centennial coach Ryan Petersen.
All 10 of Centennial's victories came in straight sets. The No. 4 doubles team of Ellie Bryan and Karlie Kaiser cruised to a 6-0, 6-0 triumph.
"They had a dominant victory," Petersen said of the duo.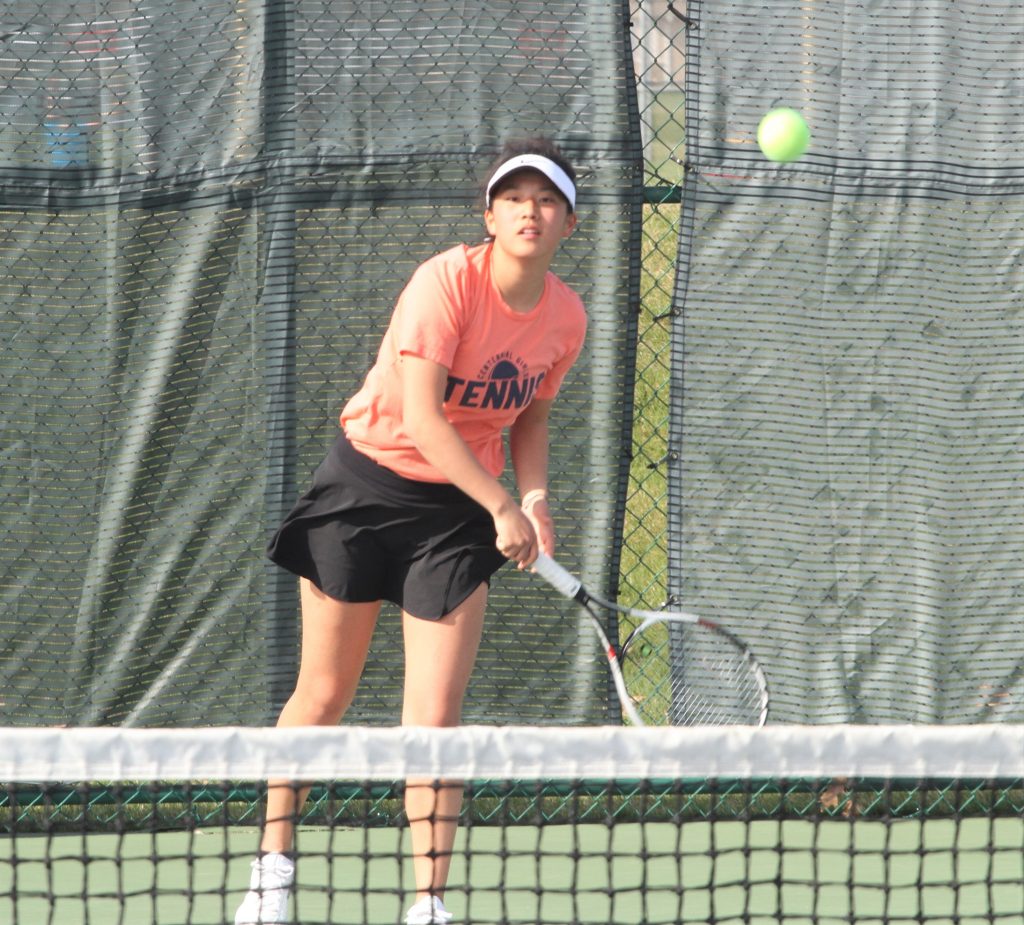 The No. 1 doubles team of Alli and Jordyn Gustafson was tested in the first set before taking control of the match for a 7-5, 6-0 victory.
"They looked really strong in the second set," Petersen said.
Here are the match-by-match results:
Centennial 10, Boone 1
Singles–A. Gustafson won, 6-3, 6-2; J. Gustafson won 7-6, 6-2; Bloom won, 6-2, 6-0; Guan won, 6-1, 7-6; Nemmers lost, 1-6, 6-4, 10-3; Bendezu won, 6-3, 6-3.
Doubles–A. Gustafson-J. Gustafson won, 7-5, 6-0; Bloom-Nemmers won, 6-3, 6-1; Guan-Bendezu won, 6-1, 7-5; Bryan-Kaiser won, 6-0, 6-0; Bockart-Schultz won, 6-2, 6-1.