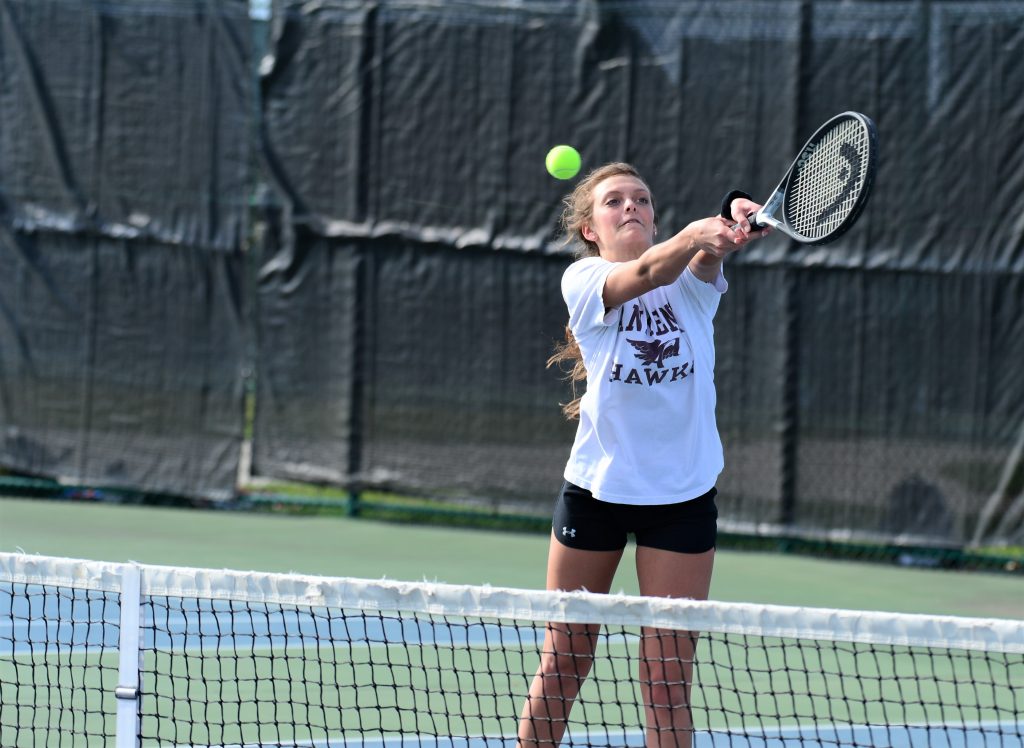 Monday wasn't the best time for the Ankeny girls' tennis team to face one of the state's top squads.
The Hawkettes played host to Urbandale without their No. 2 singles player, sophomore Abby Johnson. Johnson injured her knee while playing basketball over the weekend.
The J-Hawks went on to post an 11-0 victory in the CIML Central Conference dual meet. Ankeny's records dropped to 0-2 in the league and 1-3 overall.
"Our No. 3 doubles battled," said Ankeny coach Katie Owens. "Our lineup changed due to (Abby's) injury."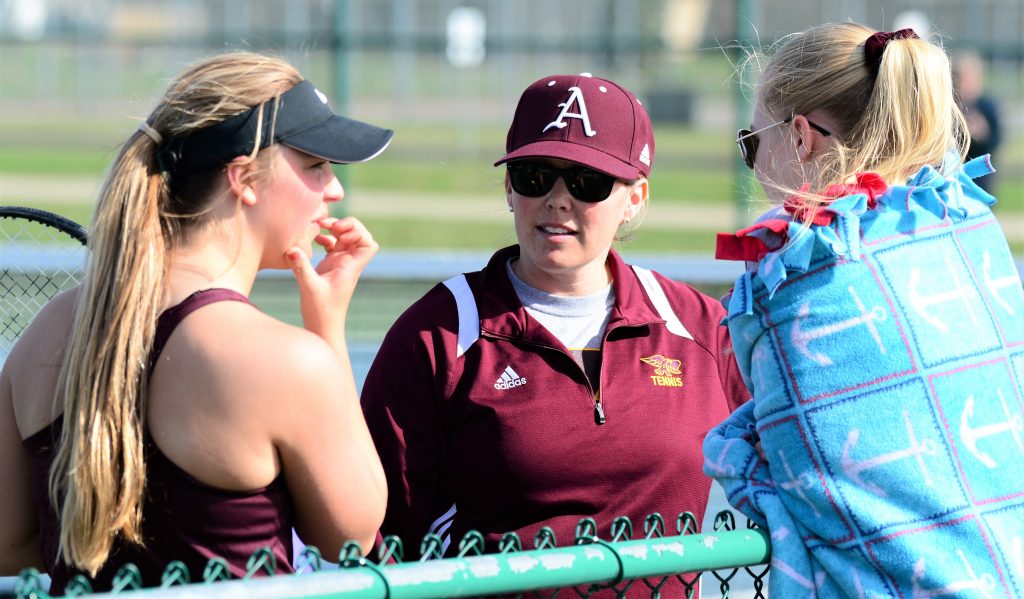 The No. 3 doubles team of Morgan Luther and Ryne Bete dropped a 7-6, 6-2 decision. Urbandale (3-1) won all 11 matches in straight sets.
Here are the match-by-match results:
Urbandale 11, Ankeny 0
Singles–Carver beat Weber, 6-1, 6-0; Dannenfeldt beat Penningroth, 6-1, 6-1; Cole beat Luther, 6-0, 6-0; Meade beat R. Johnson, 6-2, 6-0; Dial beat Blatt, 6-4, 6-0; Pearson beat Grubb, 6-0, 6-2.
Doubles–Dannenfeldt-Cole beat Weber-Penningroth, 6-0, 6-0; Carver-Meade beat R. Johnson-Blatt, 6-0, 6-3; Dial-Pearson beat Luther-Bete, 7-6, 6-2; Brockney-Hinkhouse beat Grubb-Babcock, 7-6, 6-2; DeKruyf-Pattschull beat Bovee-Heitz, 6-1, 6-0.