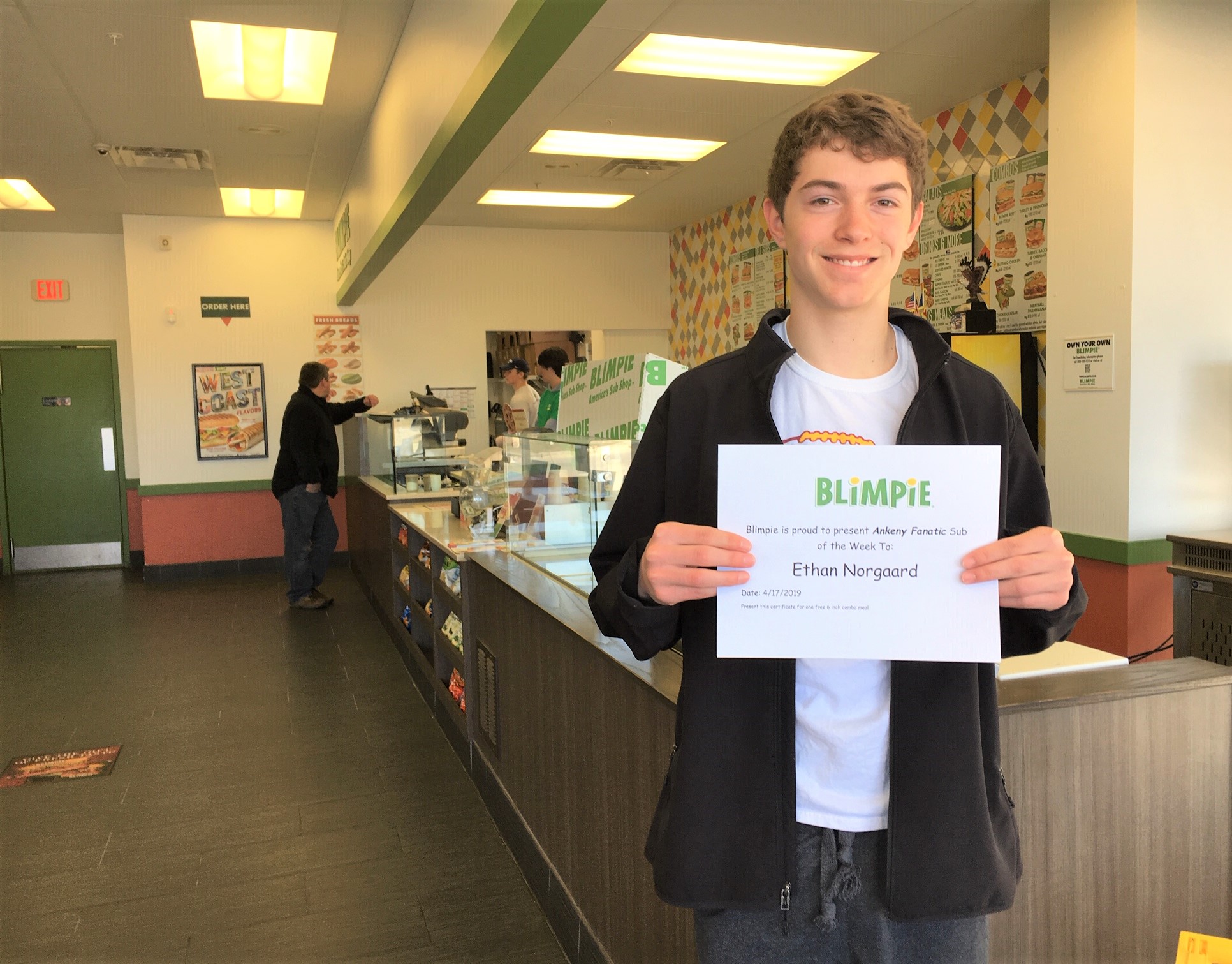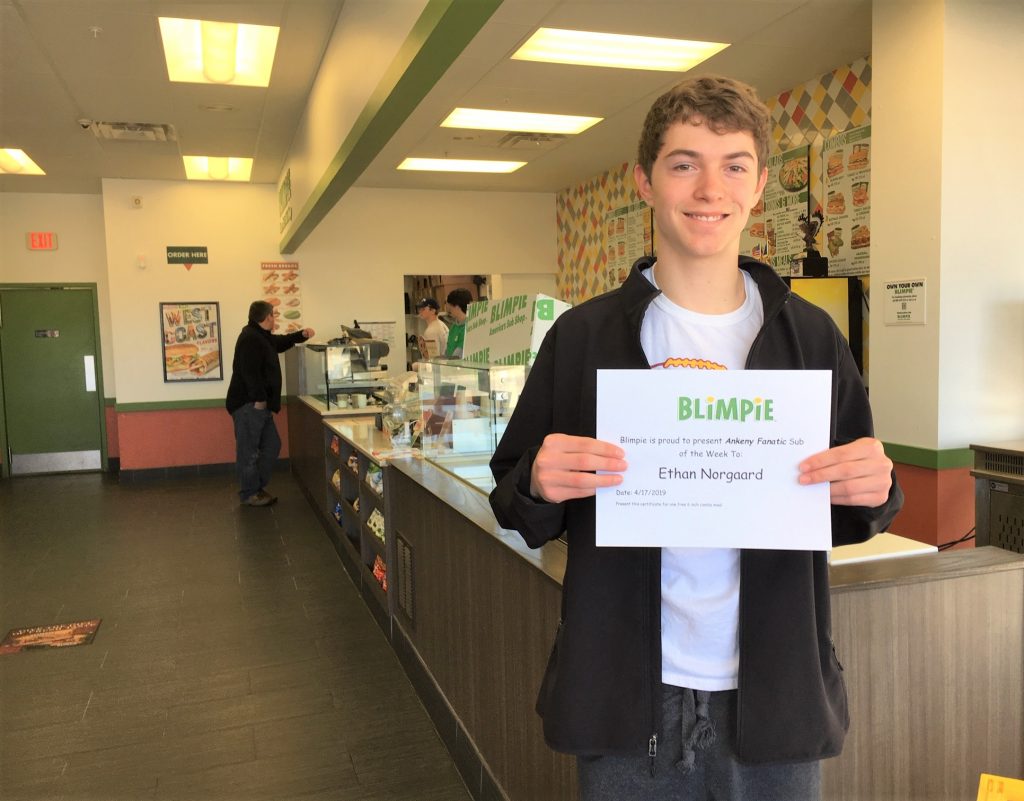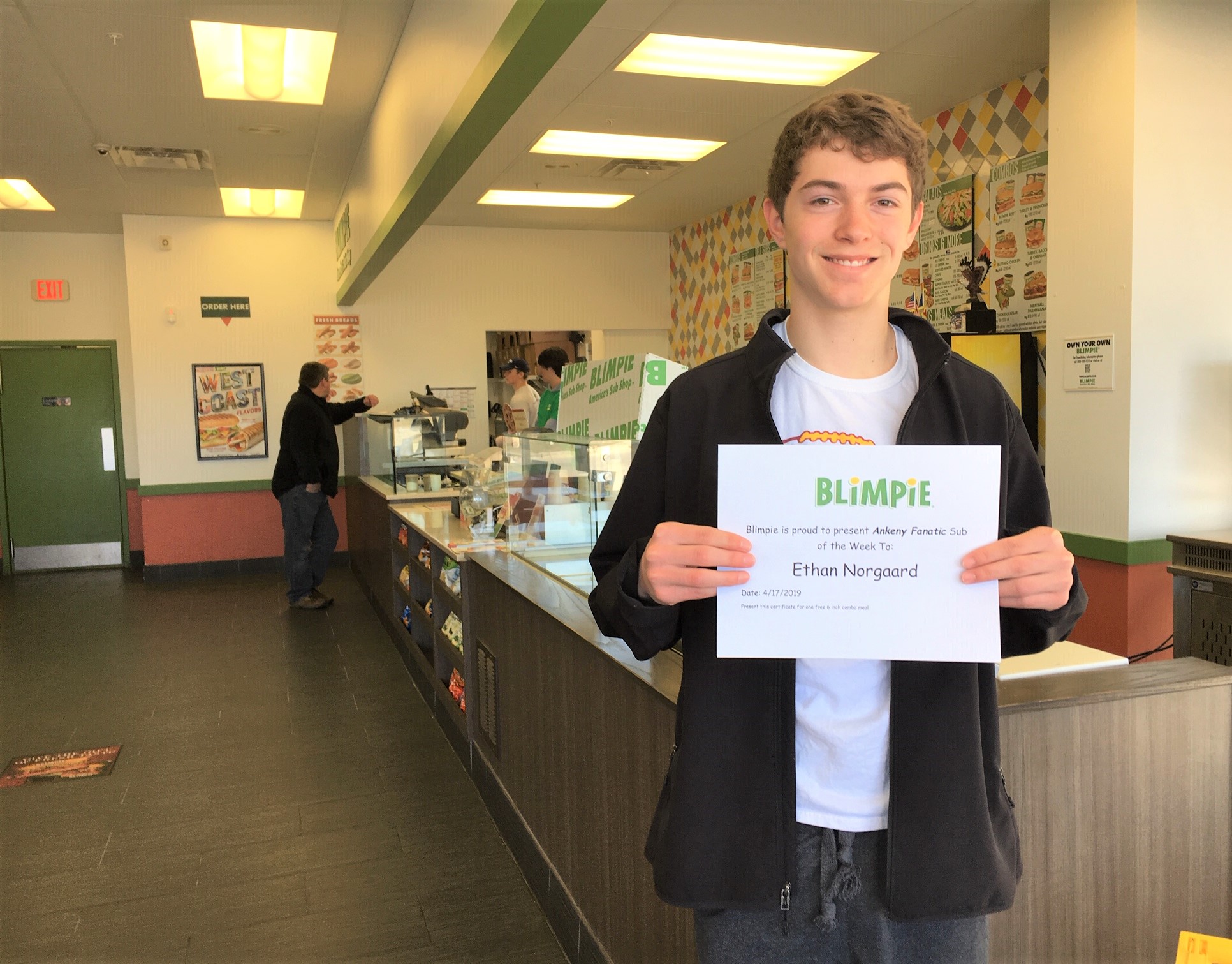 Ethan Norgaard is a member of the Ankeny boys' track team.
Norgaard placed fifth in the 800 at the Dr. Brooks Relays on April 6 at Valley.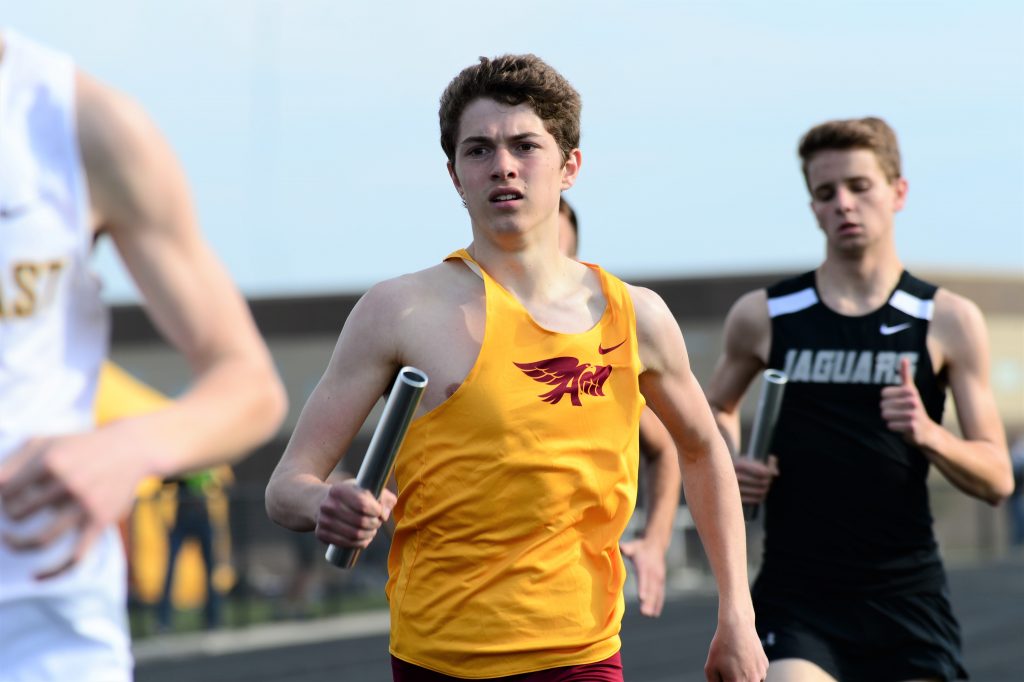 "Ethan is one of those individuals that does everything that the coaches want him to do," said Ankeny coach Nick Nelson. "He has worked his tail off in the weight room and on the track to position himself as a leader on our team. There is no better feeling as a coach than when an athlete like Ethan is having success. His times have started to fall in the 800 and 400, and I can't wait to celebrate his success as an individual and athlete this season.
"I can only hope that my kids approach life the same way that Ethan does," he added.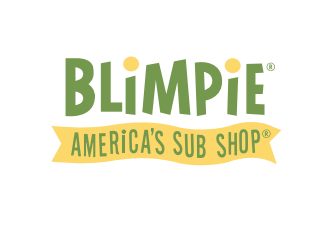 https://www.blimpie.com/locator/index.php?brand=b&store=12219