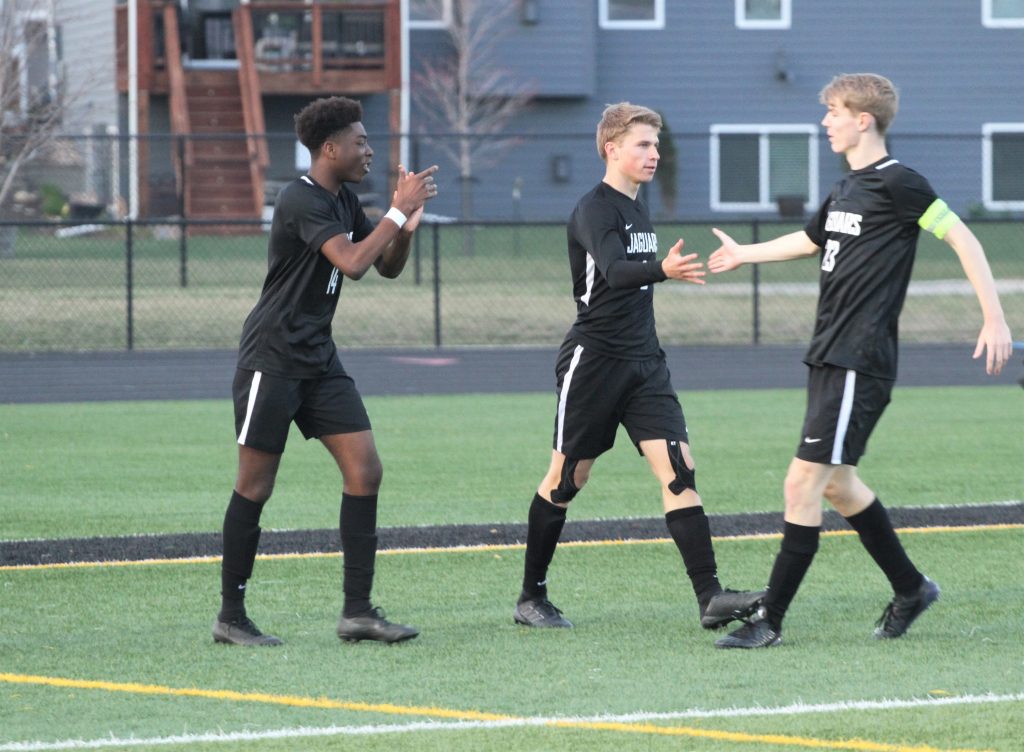 It didn't take long for the Ankeny Centennial boys' soccer team to put a stranglehold on Tuesday's game against visiting Ottumwa.
The fourth-ranked Jaguars erupted for seven goals in the first 14 minutes and cruised to a 9-0 victory in the non-conference contest.
"It was a good win," said Centennial coach Brian Duax. "We've been talking a lot about having that killer instinct, going out and doing your job and making sure that everyone else does their job. And if we do that, good things will come."
Centennial scored the only goal that it needed less than 3 minutes into the game. Will Overberg crossed the ball to Roland Agyeman, who headed it into the net.
Overberg went on to have a huge night, racking up three goals and three assists. Michael Poitry also had a hat trick along with an assist.
Agyeman finished with two goals and an assist. Michael Brandt had Centennial's other goal, while Easton Becker contributed a pair of assists.
"The goals came in bunches the first 15 minutes of the game," Duax said. "It's a good omen to score that many goals and have that productive of an offensive night while still giving up zero goals. They were never really dangerous. We played up to our level; we didn't play down to their level."
The Jaguars lifted their record to 8-1 on the season. It was the fourth straight loss for Ottumwa, which fell to 5-5.
Centennial has now scored 38 goals, which ranks third in the state behind only Burlington-Notre Dame (44) and Winterset (41).
"We knew that Centennial was really good," Bulldogs coach Brett McKenzie told the Ottumwa Courier. "They are the best team we've played so far this season. We let them get behind our defense way too easily. We finally started to drop off defensively and only allowed two goals over the final 66 minutes."
Duax said his team will likely rise to No. 2 in the next Class 3A rankings. However, he doesn't want his players to pay much attention to it.
"I preach to the boys that the rankings only matter twice–when the substate pairings come out and when the state tournament rolls around," he said. "We just want to keep our momentum going. We've got to have more consistency to put teams away, and that's my only concern right now.
"I'll care about the rankings on June 2 (when the season is over)," he said.