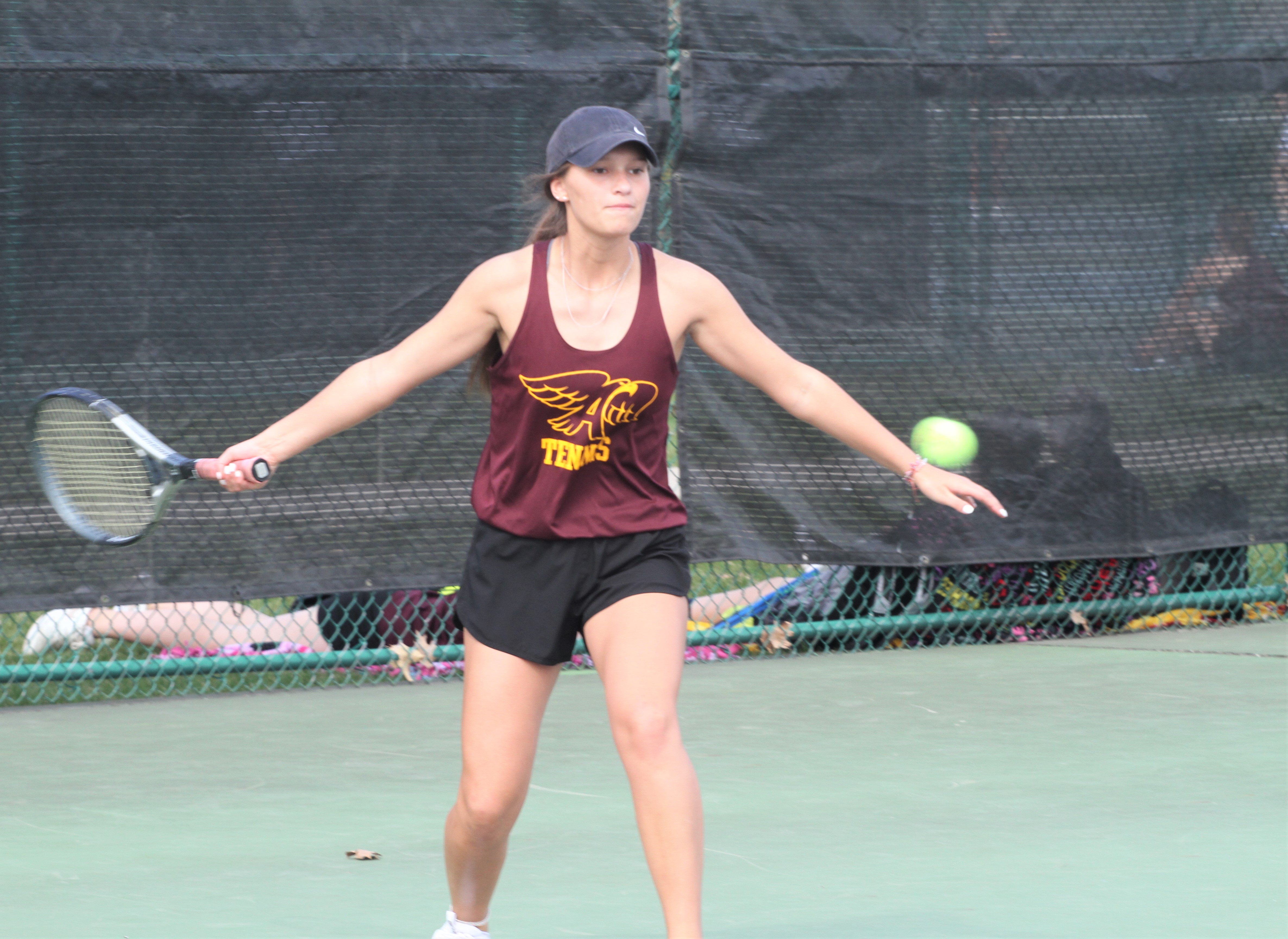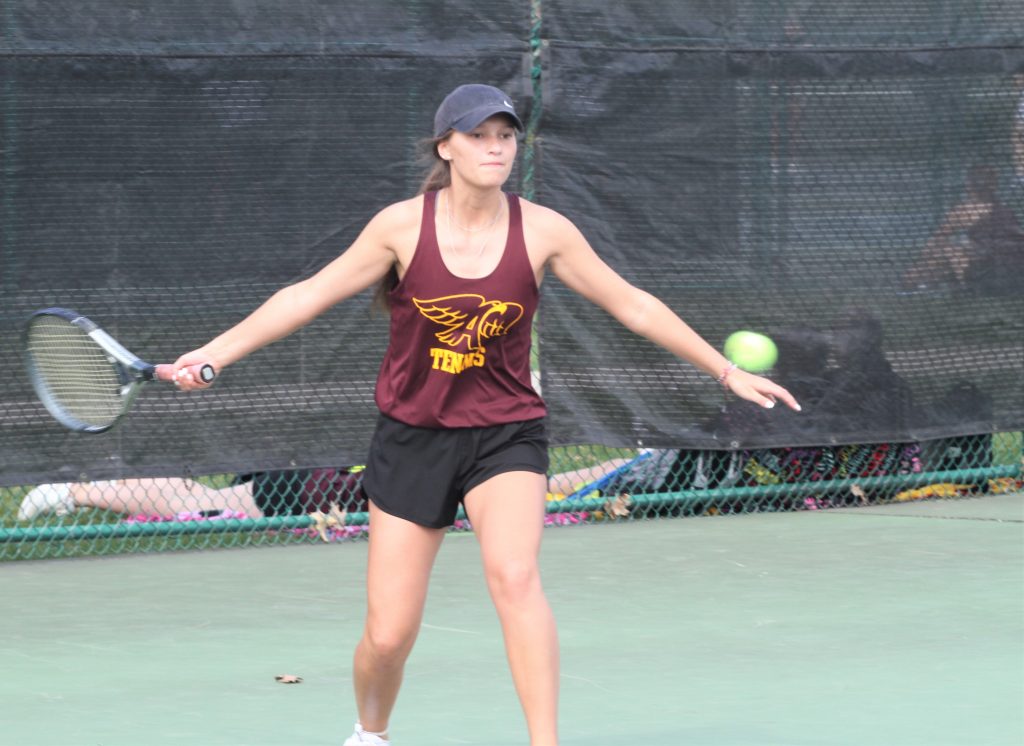 The Ankeny girls' tennis team won three of the five doubles matches to edge visiting Des Moines Roosevelt, 6-5, in a non-conference meet on Tuesday.
The win improved the Hawkettes' overall record to 2-3. Roosevelt dropped to 3-2.
"There were some awesome matches," said Ankeny coach Katie Owens. "We really battled the Roughriders."
Ankeny got singles wins from Reilly Johnson at the No. 4 spot, Lydia Blatt at No. 5 and Haley Grubb at No. 6. Johnson and Blatt then teamed up for another victory at No. 2 doubles, while Morgan Luther and Ryne Bete combined for a win at the No. 3 position.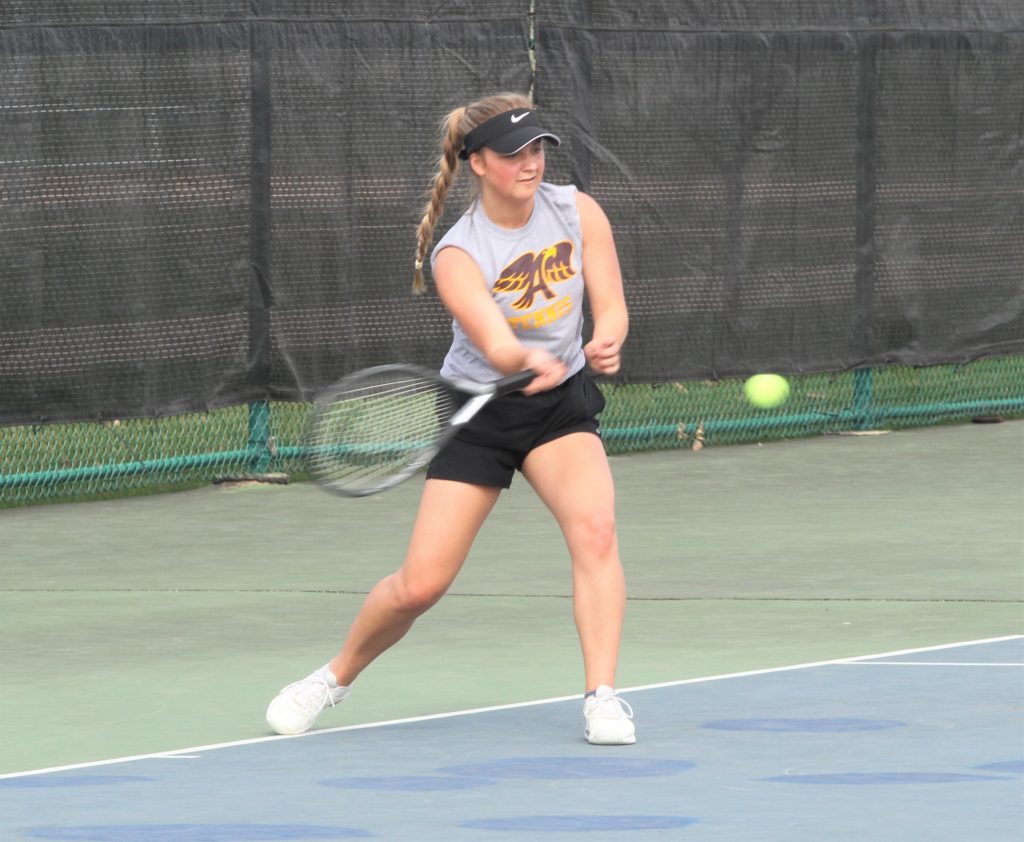 The No. 1 doubles team of Karly Weber and Audrey Penningroth pulled out a huge triumph in three sets. They posted a 6-4, 6-7, 10-7 win over the Roosevelt duo of Anya Kozlowski and Megan Pack.
Here are the match-by-match results:
Ankeny 6, D.M. Roosevelt 5
Singles–Kozlowski (R) beat Weber, 6-4, 6-0; Pack (R) beat Penningroth, 6-1, 3-6, 10-6; Ody (R) beat Luther, 7-5, 7-5; R. Johnson (A) beat Hall, 6-1, 6-3; Blatt (A) beat Rodgers, 6-1, 6-3; Grubb (A) beat Donohoe, 6-0, 6-0.
Doubles–Weber-Penningroth (A) beat Kozlowski-Pack, 6-4, 6-7, 10-7; R. Johnson-Blatt (A) beat Hall-Donohoe, 6-1, 6-2; Luther-Bete (A) beat G. Sundstrom-Bissmeyer, 6-3, 6-2; E. Sundstrom-Lelwica (R) beat Grubb-Babcock, 6-7, 6-4, 10-8; Bennett-Bright (R) beat Bovee-Escherich, 6-2, 7-5.