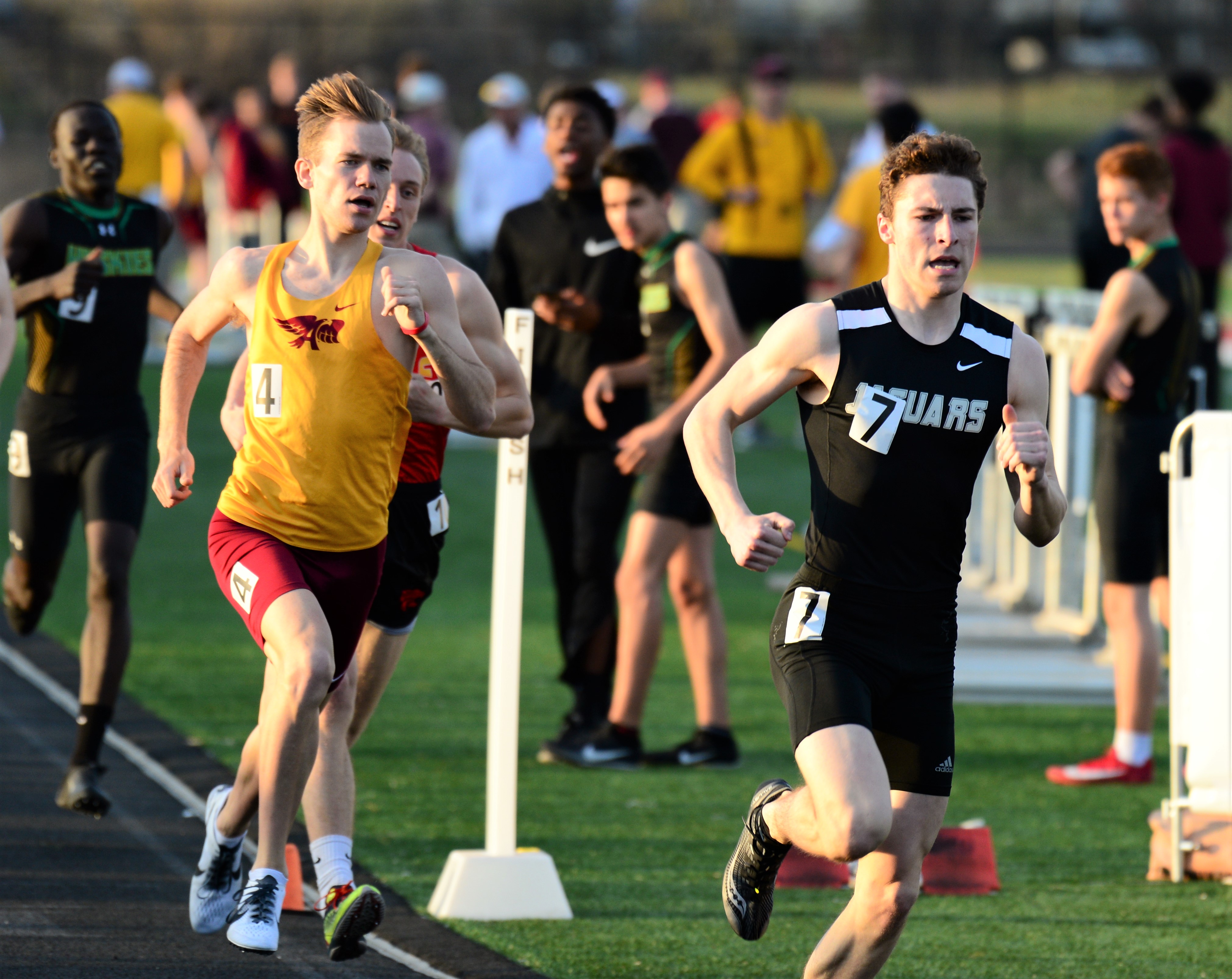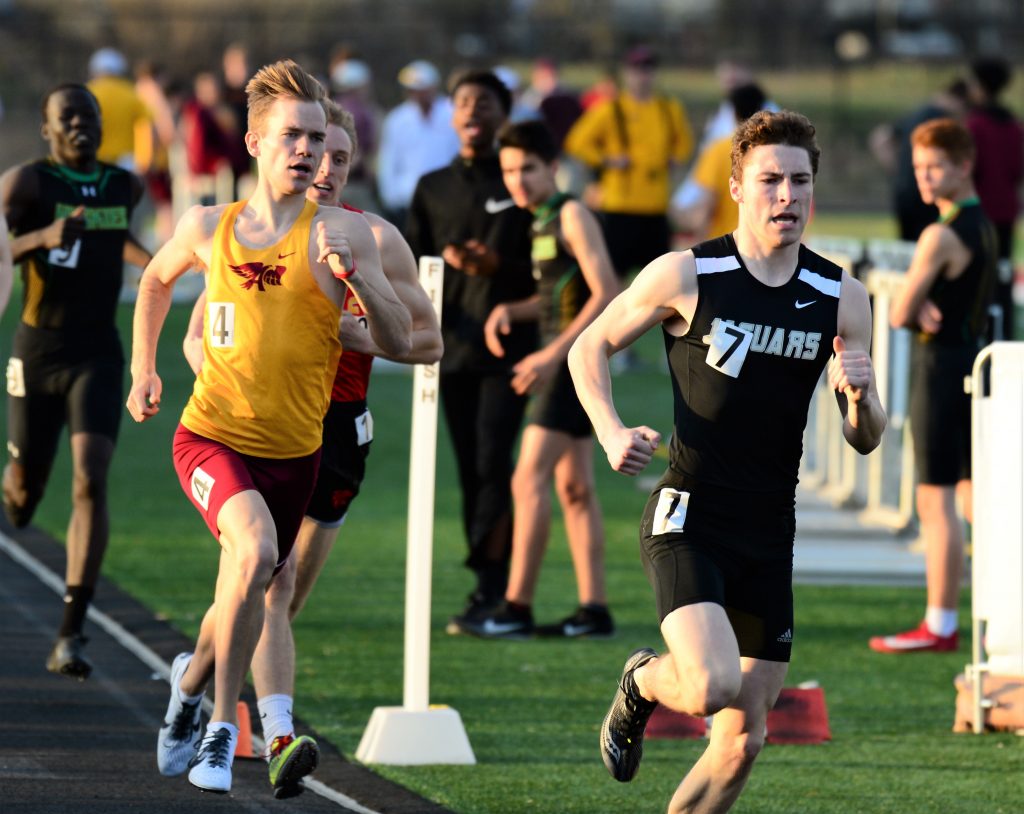 With the team title having already long been decided, the only drama heading into the final event of the Fred Smith Hawk Relays on Tuesday was the battle for third place.
Ankeny Centennial entered the 4×400 relay with a narrow lead over Ankeny and Southeast Polk, and the Jaguars sealed a third-place finish by winning the event in a time of 3:24.33. The Rams edged Ankeny for second place in the race, but the Hawks held on for fourth overall.
Waukee easily won the meet for the seventh straight year, racking up 173 points. Dowling Catholic was the runner-up in the 10-team field with 118.
Only 5.25 points separated the next three teams. Centennial scored 101, Ankeny had 96.75 and Southeast Polk finished with 95.75.
Earlier, the Jaguars also edged Ankeny to win the shuttle hurdle relay. Nathan Reinke anchored Centennial to a winning time of 59.18 seconds, while the Hawks were clocked in 59.98.
James Jacavino provided the Jaguars' other first-place finish. He won the high jump at 6 feet 2 inches.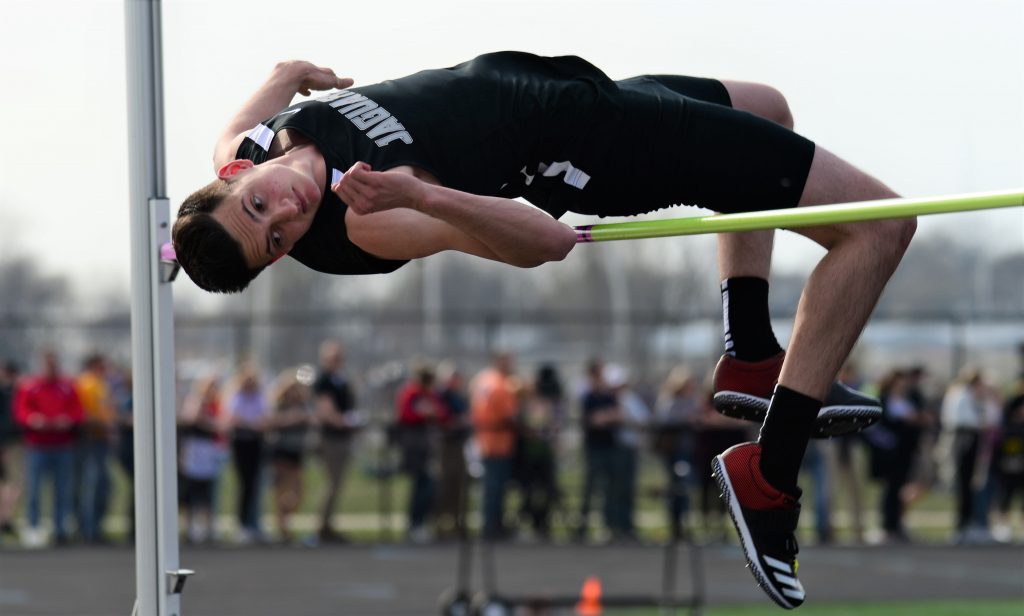 Jacavino had jumped 6-5 at the Blue Oval Invitational on Saturday, which broke his own school record.
"I've increased my PR by 5 inches in a span of like three weeks, so I'm pretty happy with it," said Jacavino.
Jacavino attributed his improvement to a change in his approach.
"My coach has been videotaping me, and I could see what I was doing wrong," he said. "The main thing for me was that I wasn't building up enough speed in enough time, so I changed my approach and I've had these (good) results so I can't complain."
One of the best races of the night came in the 800, where Dowling's Kevin Conner held off Centennial's Thomas Collins to post a narrow victory. Conner crossed the finish line in 1:57.50, while Collins was clocked in 1:57.58.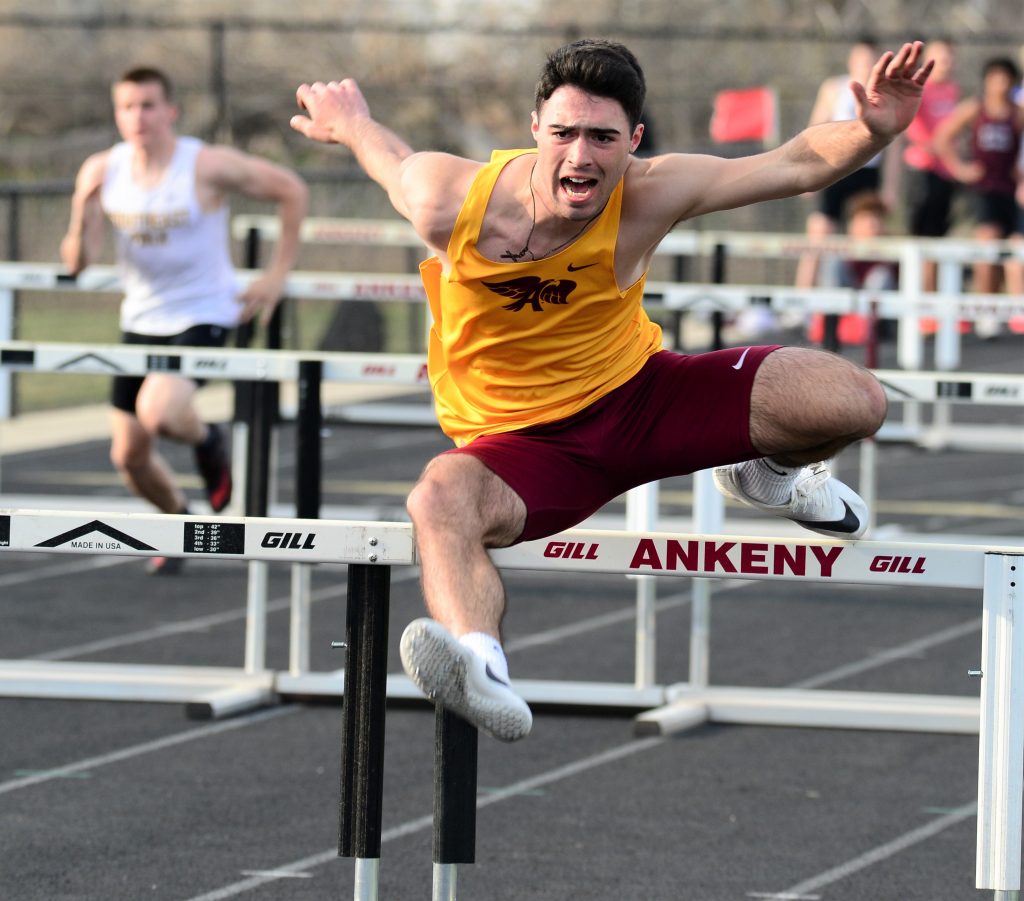 Two-time state cross country champion Tim Sindt of Ankeny placed third in the same race. He posted a time of 1:58.68.
"I was trying to qualify (for the Drake Relays) in that race, but I'm not sure if I'll run it if I qualify," Sindt said.
Sindt had earlier won the 3,200 in a time of 9:35.24. He won the race by more than 10 seconds despite not pushing himself.
"It was a good one," Sindt said. "I knew I had three races tonight, so I didn't want to go all out on that first one. But I feel like I'm in really good fitness, especially compared to last year. I think the time I ran tonight is like 10 seconds faster than what I ran at this meet last year."
Sindt later competed in the 1,600, but he pulled out of the race during the second lap.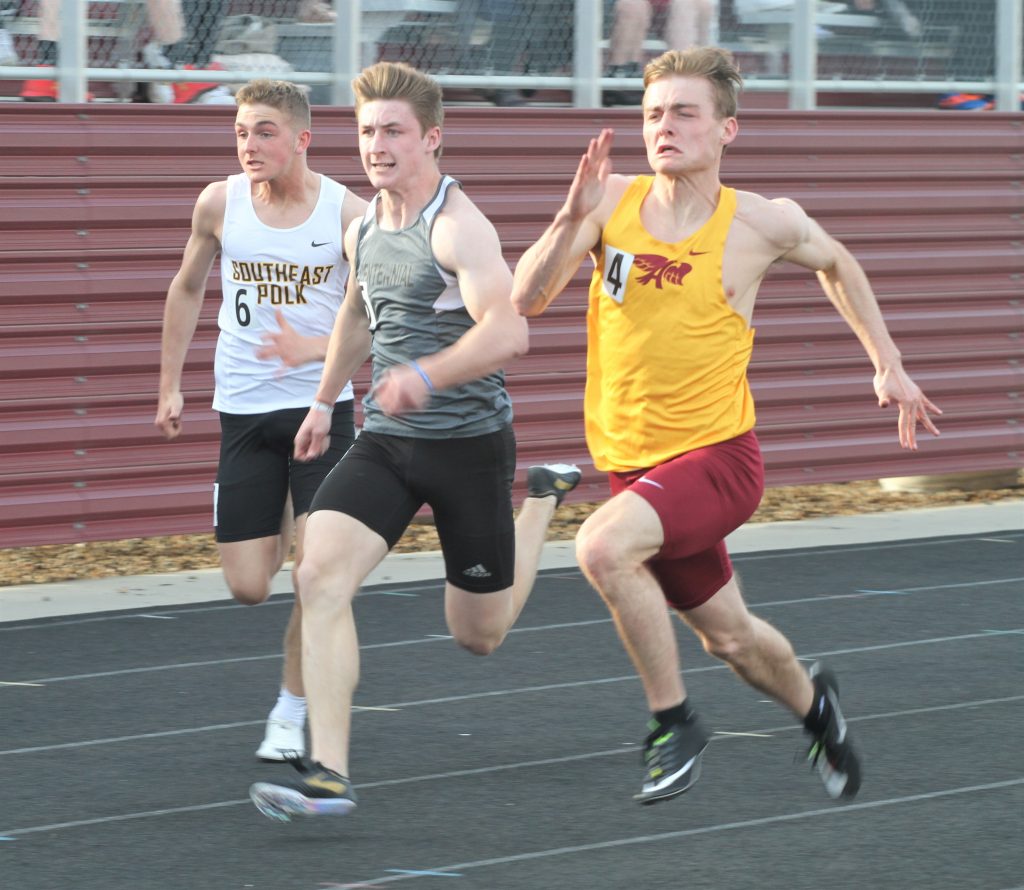 "I had a calf cramp after my 800, and my coaches said that if it got worse while I was running to pull out of the mile," Sindt said. "It's nothing major. We just want to keep my body healthy for the end of the season."
Ankeny also got wins from Max Smith and Conner Niffenegger on its home track. Smith captured the 100 in 10.95 seconds, while Niffenegger took the 110 hurdles in 15.10.
"I'm pretty happy with how I'm running right now," said Smith, who later placed seventh in the 200. "It's going really well."
Centennial placed second in the sprint medley relay. The Jaguars posted a time of 1:36.18.
Trevor Formanek took third for Centennial in the discus. His throw of 145-10 missed his own school record by just 1 inch.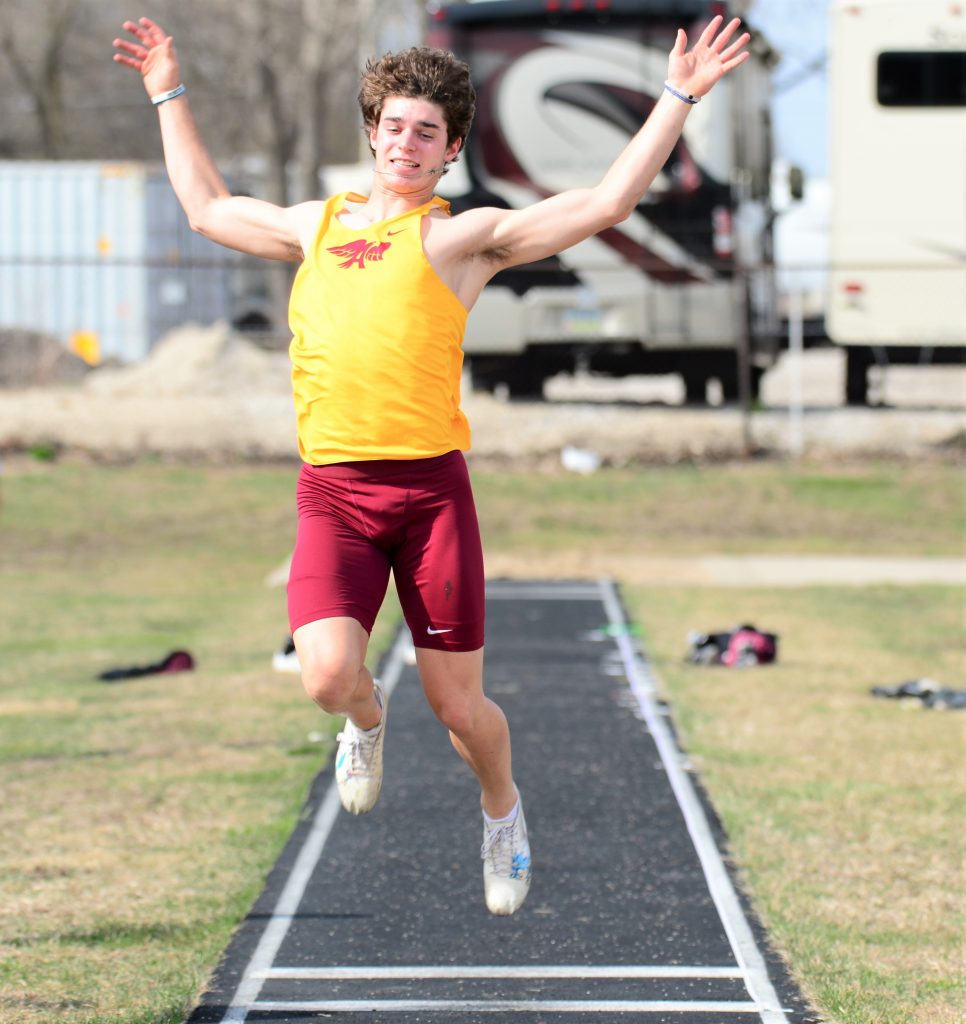 Austin Jones added a third-place finish in the 400. He posted a time of 52.03, edging Ankeny's Anyoun Anyoun by .01 seconds.
The Hawks also got fourth-place finishes from Brody Brecht in the 200 (22.73), Mason Thompson in the 400 hurdles (56.71) and Kale Crimmins in the shot put (44-7.5).
Placing fourth for the Jaguars were Avery Gates in the 100 (11.15) and Reinke in the 110 hurdles (15.46).
Both Jacavino and Sindt said they will now try to get ready for next week's Drake Relays.
"I'll probably enter in at 6-1, and I'll be shooting for 6-6 or 6-7," Jacavino said. "I'm going to take a week off from jumping to make sure that I'm rested up and ready to jump."