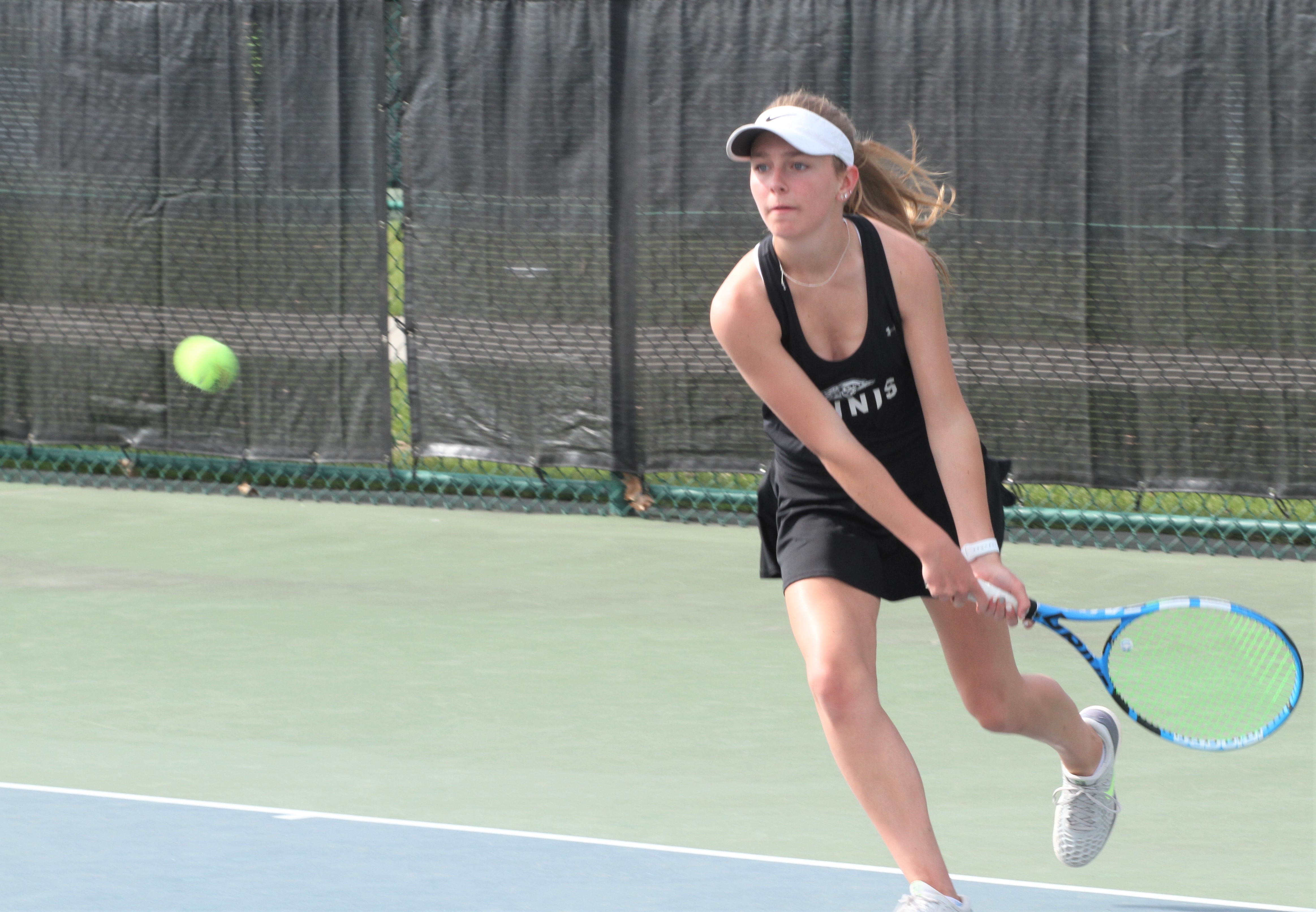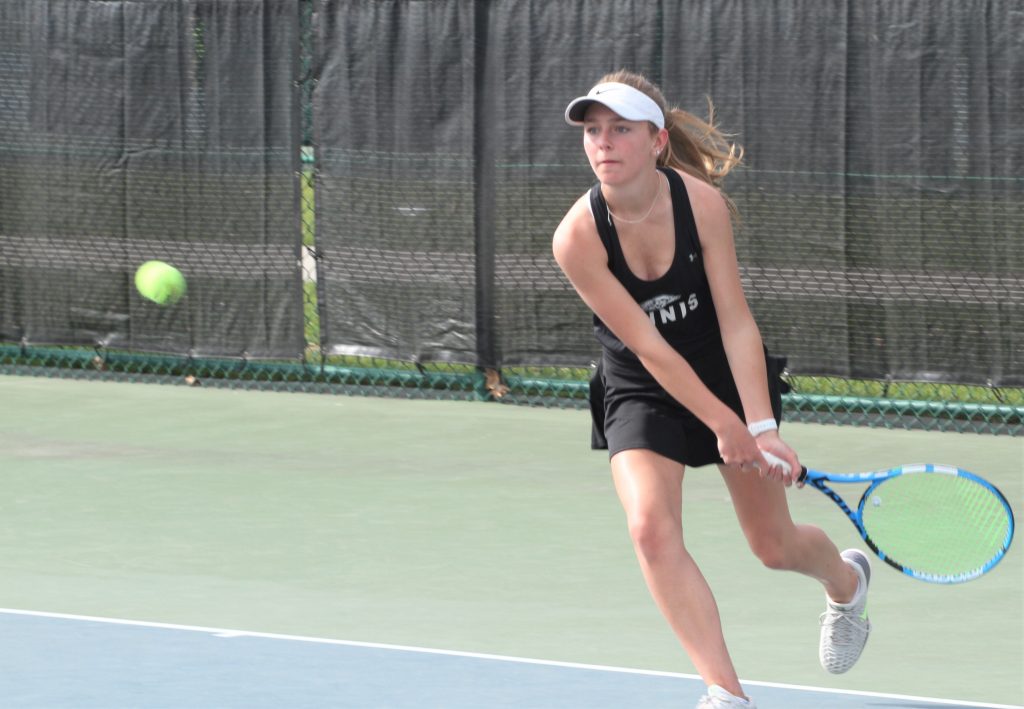 A strong finish allowed the Ankeny Centennial girls' tennis team to defeat visiting Waukee, 7-4, on Tuesday at the Prairie Ridge courts.
The Jaguars trailed, 4-3, before sweeping the last four doubles matches. They lifted their overall record to 4-2.
"The girls played great against a tough Waukee team," said Centennial coach Ryan Petersen. "Our teamwork in doubles and coaching and encouraging each other in between points was a huge factor tonight."
Centennial won the No. 1 and 3 doubles matches to take a 5-4 lead. The No. 4 doubles team of Ellie Bryan and Karlie Kaiser then won a third-set super-tiebreaker to seal the victory.
"The girls are pumped," Petersen said. "We always have tight matches with Waukee."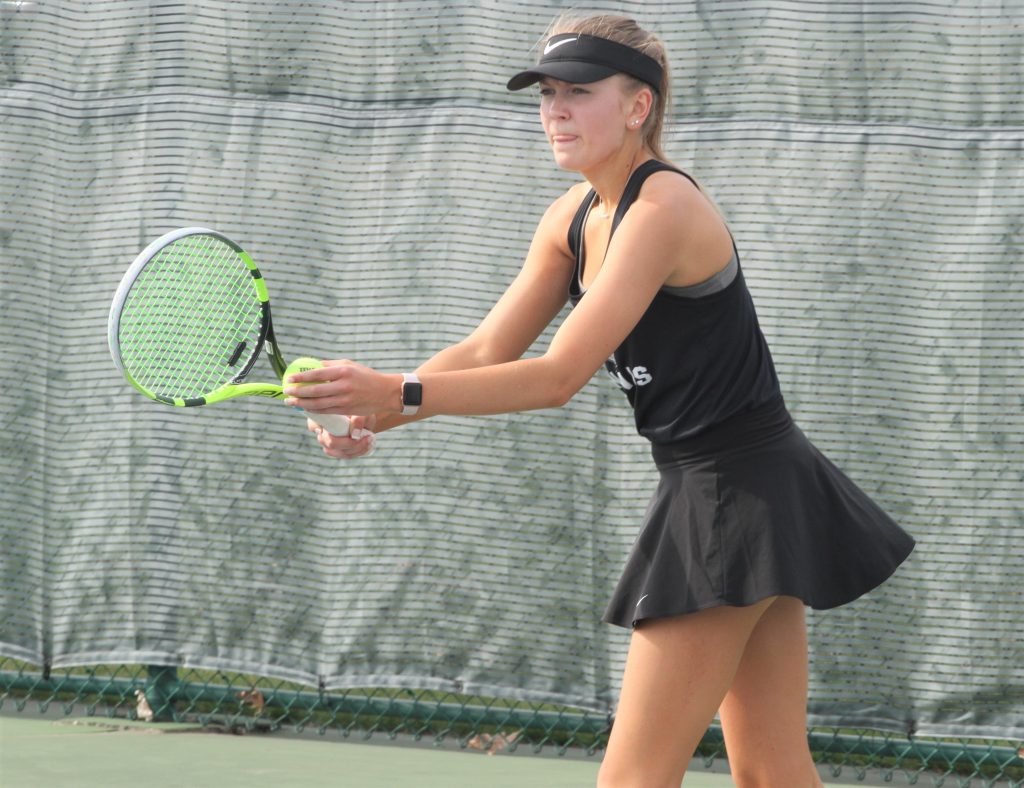 The two teams split the six singles matches. Alli and Jordyn Gustafson both won their matches for the Jaguars, and so did Tayler Bloom.
Here are the match-by-match results:
Centennial 7, Waukee 4
Singles–A. Gustafson won, 6-2, 6-2; J. Gustafson won, 6-1, 6-3; Bloom won, 6-0, 7-6; Guan lost, 6-1, 7-6; Nemmers lost, 6-2, 6-1; Bendezu lost, 6-2, 6-1.
Doubles–A. Gustafson-J. Gustafson won, 6-1, 7-5; Bloom-Guan won, 6-2, 6-1; Bendezu-Ryan won, 6-4, 6-1; Bryan-Kaiser won, 4-6, 6-4, 10-6; Bockart-Schultz lost, 3-6, 6-1, 10-4.