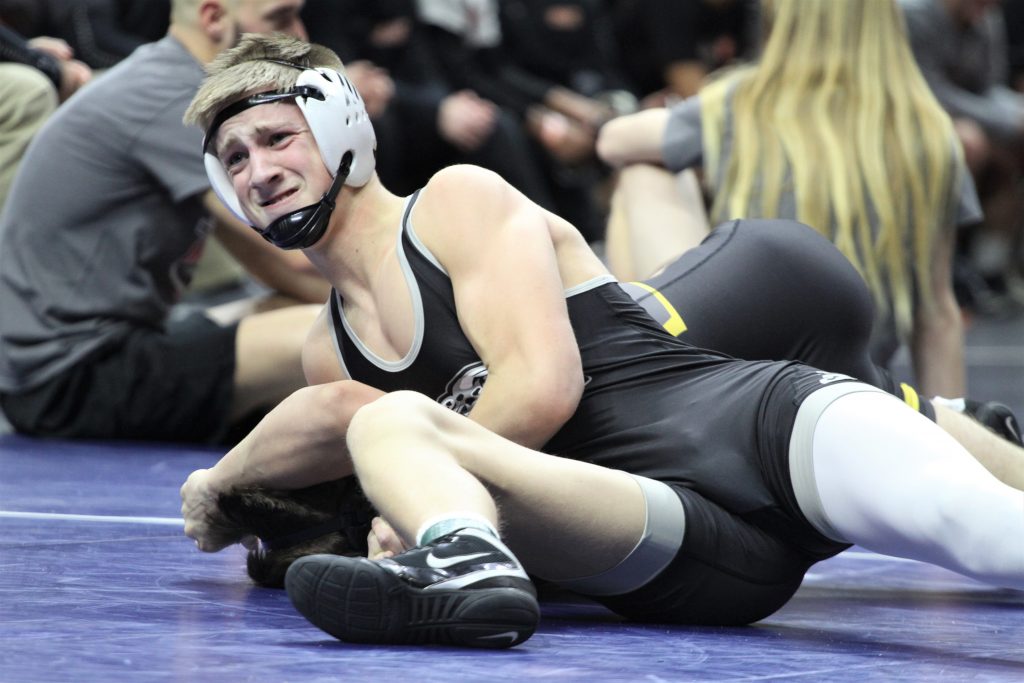 Eric Owens celebrated his birthday on Wednesday night with a trip to Hickory Park.
In the next few years, the Ankeny Centennial senior will have plenty of opportunities to visit the landmark Ames restaurant.
Owens verbally committed earlier this week to wrestle for Iowa State next year. He will join the Cyclones' program as a preferred walk-on.
"It was a tough decision at first, but after my visit on Monday I realized that there are a lot of benefits (at Iowa State), and not just the wrestling," Owens said. "Things that will help me have more success at a DI college, so then that made it easier. I just took that night to soak in all the benefits."
Owens said he also considered several smaller schools before choosing Iowa State. Central, Dubuque, Simpson and Minnesota State were among the schools that recruited him.
Owens was swayed by the academic support that he'll receive as a Cyclone athlete.
"I'll get free tutoring to help me with my education," said Owens, who is thinking about a major in business. "And there's free food, too."
Owens was a two-time state placewinner at Centennial. He posted a 37-5 record and placed second at 145 pounds in this year's state tournament, helping the Jaguars to a fourth-place finish in Class 3A.
Owens, who earned his 100th career victory this season, posted a 7-4 decision over top-ranked Deville Dentis of Des Moines East in the Class 3A semifinals. He then lost in the title match to Collin Lewis of North Scott.
"It boosted my confidence that I could do better," Owens said of the success that he had as a senior.
Owens will be joining an Iowa State program that is trending upward. Cyclones head coach Kevin Dresser was named the national coach of the year after the 2018-19 season.
"They have good coaches, and that's one of the main reasons I wanted to go there," said Owens, who projects as a 157-pounder in college. "They've been getting better the last couple of years, and I want to be a part of it."