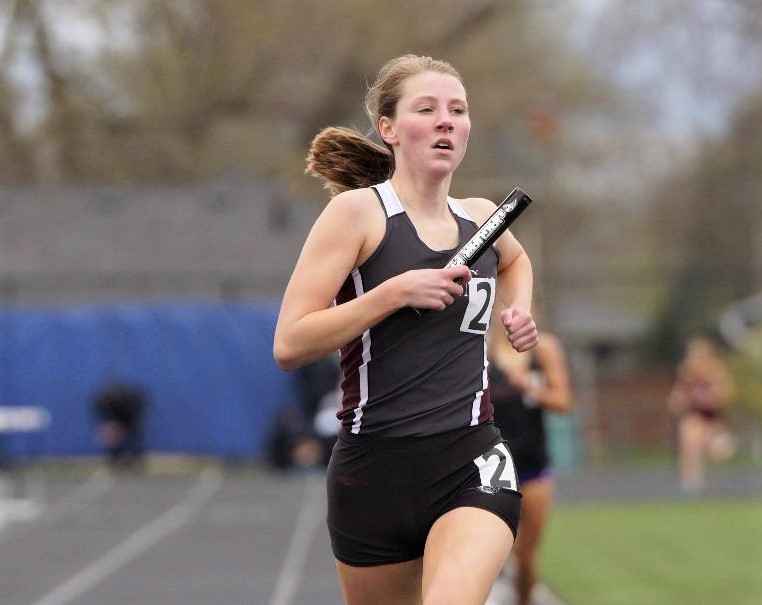 Thursday's Chuck Silvey Invitational at Urbandale turned into a three-way battle for the girls' crown.
In the end, Southeast Polk came away with the title, finishing with 105 points. Johnston placed second in the eight-team field with 103, while Ankeny Centennial took third with 96.
"We gave it a shot tonight in about five events that we wanted to drop to qualify for Drake," said Centennial coach Andrew Kruzich. "With the weather and wind, it was tough sledding to drop those times, especially after we ran well at the Blue Oval (meet on Saturday) and at Ames (on Tuesday)."
Ankeny also competed in the meet, but the Hawkettes rested many of their top athletes for this weekend's Kansas Relays. They finished in seventh place with 48 points.
Ankeny's lone victory came in the long jump. Shelby Romig won the event with a leap of 15 feet 11 inches.
Centennial captured six events, including three relays. The Jaguars won the shuttle hurdle relay in a time of 1:09.63, edging runner-up Ankeny by .38 seconds.
Millie Hill won the 400 hurdles in 1:08.93, holding off a pair of Hawkettes. Sarah Bosch was second in 1:09.85, while Ellie Dalton took third in 1:11.07.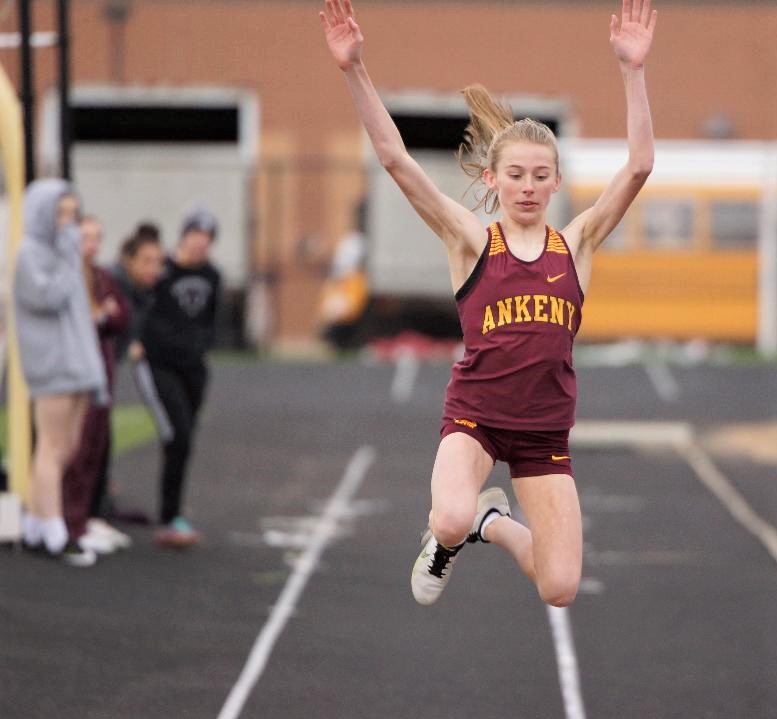 Morgan Graybill won the 1,500 for the Jaguars. She was clocked in 5:06.68.
Sophie Lampe tied for first in the high jump. She cleared the bar at 4-10.
Centennial also won the 4×100 and 4×800 relays. The Jaguars placed second in the 4×200.
Hannah Wilson took third in the 100 in 13.09 seconds. Teammate Sydney Lee was third in the 3,000 in 11:39.14.
"We really competed hard, and I'm proud of our girls," Kruzich said. "We had some big PRs in the 3,000, we won six events, and our JV had a great night, too."
Kruzich said his team is ready for a few days off.
"Our girls are pretty tired right now after some tough sledding and the stress of trying to get into Drake," he said. "Meg Ridout told me after her last race that she was dead. I told her that was perfect, because it's Easter weekend and resurrection is coming. Time for some rest, rejuvenation, and family time. We'll head to Dowling on Monday to tune up, and Drake next weekend ready to compete again."