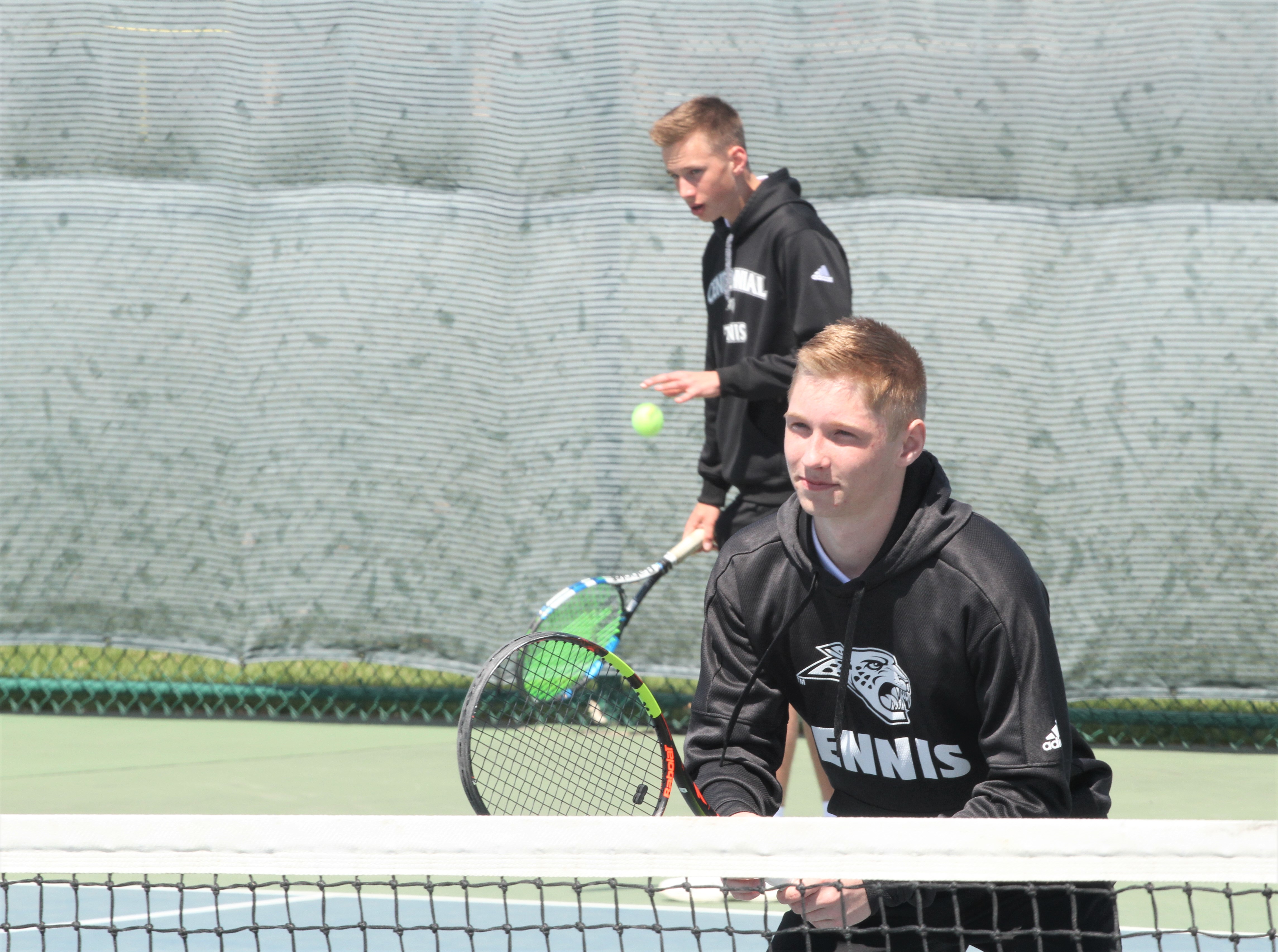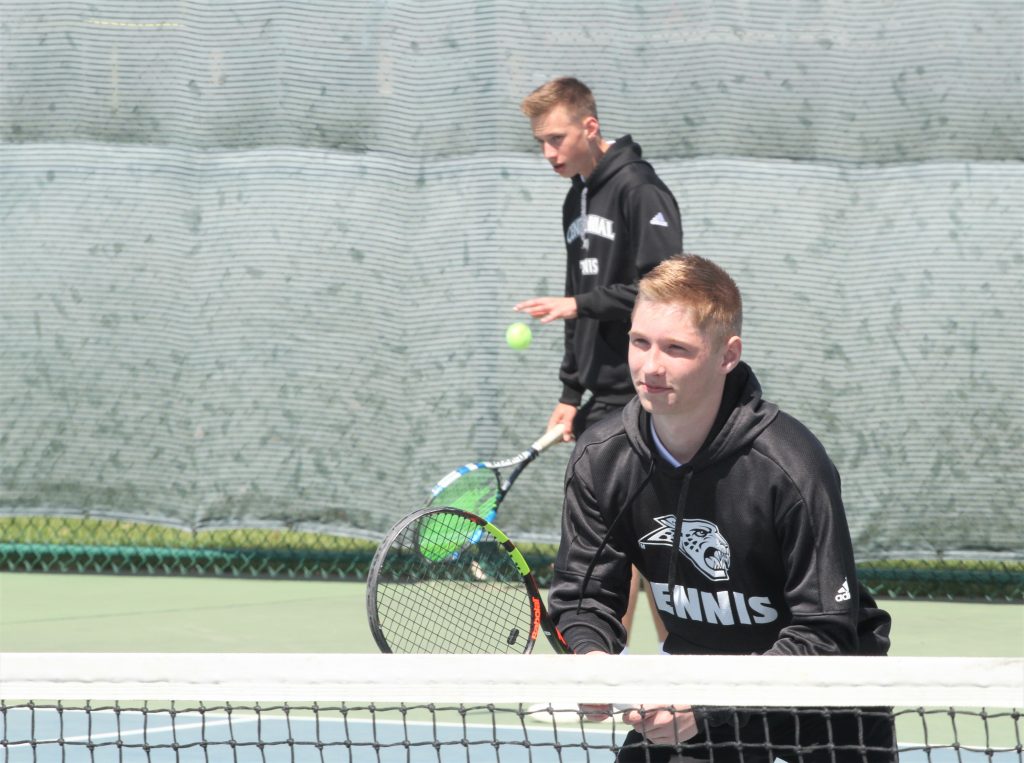 The weather was perfect Friday for the annual Dennis Hoefle Invitational at the Prairie Ridge tennis courts.
First-year Ankeny boys' tennis coach Steve Smith relished the chance to coach in the tournament for the first time.
"I am grateful for the opportunity to continue to host a tournament named in honor of Coach Hoefle, who was a mentor and friend to me," Smith said.
The Hawks tied for sixth place in the eight-team field with Mason City. Both squads finished with 40 points.
Ankeny Centennial placed fourth with 54 points despite having a depleted lineup. No. 2 singles player Samson Densmore did not play due to a quad injury, while No. 4 player James Cole sat out with a knee injury.
"Our team continues to fight through injuries," said Centennial coach Tami Lewton. "We just need some time for our guys to heal up, and a chance to work on super-tiebreakers. We are losing way too many of them. We are always in the battle and can compete with anyone at any number even with guys out, but we need to close out matches better."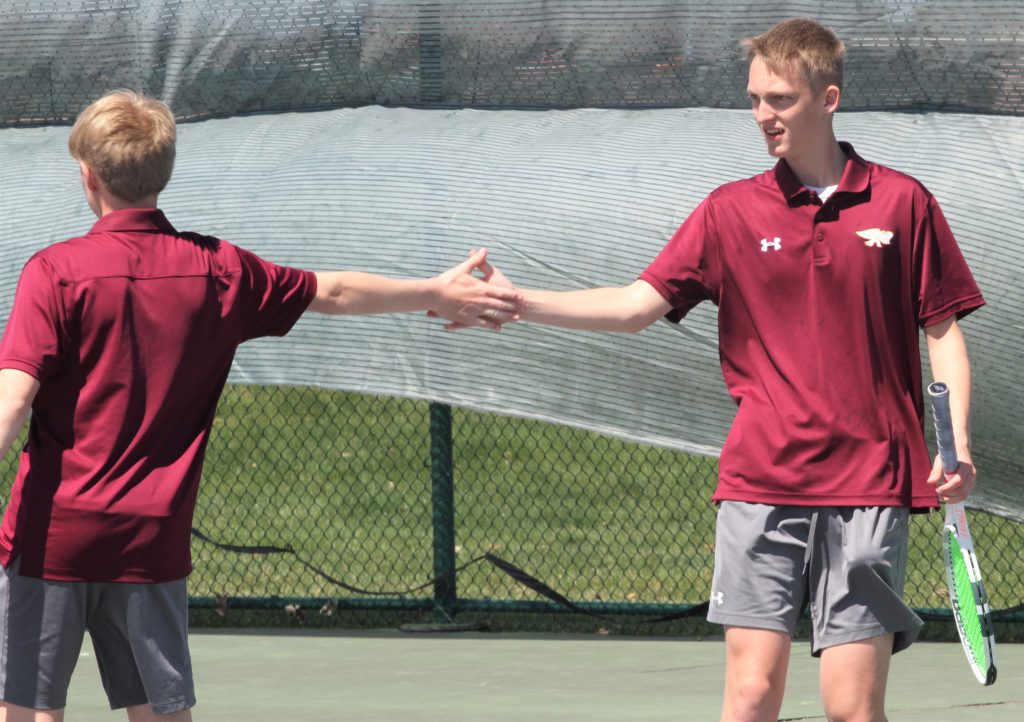 Valley won the tournament for the fourth straight year. The Tigers finished with 84 points, 14 more than runner-up Dowling Catholic.
Valley placed first in three of the six flights. Dowling, Johnston and Centennial won the other flights.
The Jaguars got a first-place finish from the No. 4 doubles team of Sage Peterson and Clayton Livingston. They won all three of their matches in straight sets to remain unbeaten on the season.
"We had some kids really pull through for us," Lewton said.
The No. 1 doubles team of Will Blevins and Ryan Lofgren placed second. They dropped a 4-6, 6-3, 10-4 decision to Valley's Neil Sura and Roy Jensen in the finals.
"That was a tough three-setter," Lewton said.
Zach Petersen and Joel Unick teamed up for a third-place finish at No. 2 doubles. They rebounded to beat Johnston after losing to the eventual champs from Valley in three sets in the semifinals.
Ankeny got a third-place finish from the No. 3 doubles team of Sam Lee and Sam Wu. Jake McCann and Cameron Bush teamed up for a fifth-place finish at No. 2 doubles.
"I am happy with how our team competed and grew as a result of this tournament," Smith said. "Ian Ferree and Jacob Schon competed well at No. 1 and No. 2 singles, and Logan Fine and Mason Bush got their first victory together this season in No. 4 doubles."