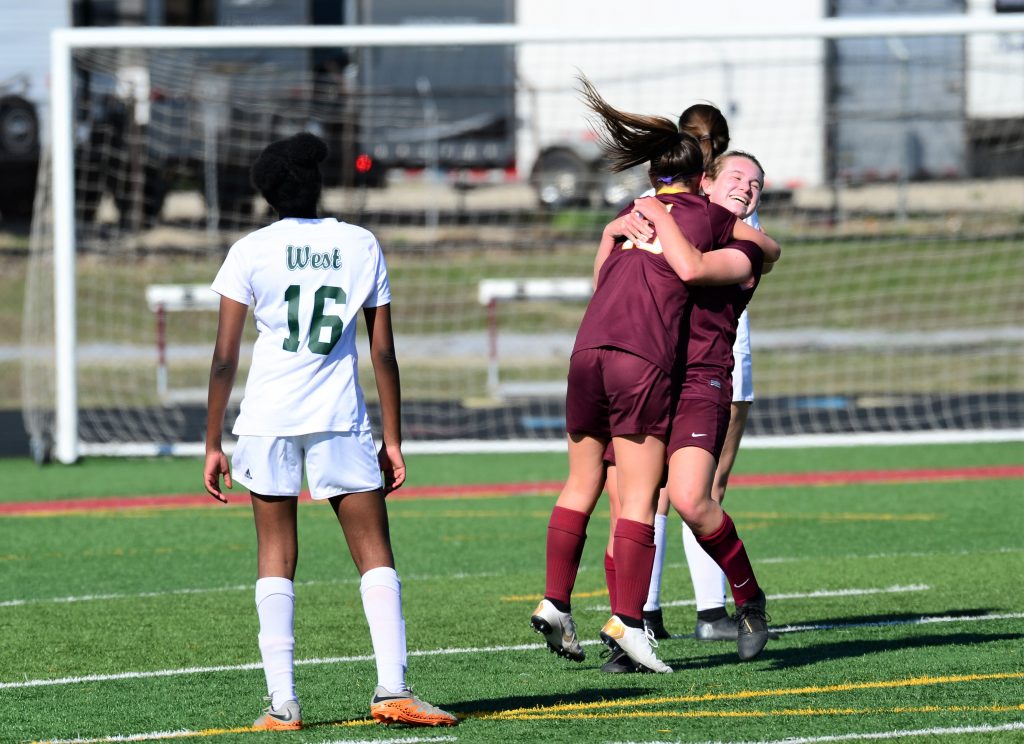 The Ankeny girls' soccer team relied on a simple formula to defeat a pair of opponents this weekend.
Just score some goals early and often.
The fourth-ranked Hawkettes rolled to a 10-0 victory over Des Moines East on Friday, then cruised past Iowa City West, 6-0, on Saturday. Both games were played at Ankeny High School.
"The game started on Saturday just like the Friday game," said Ankeny coach Simon Brown, whose team improved to 7-0 on the season. "We set the tone by scoring within 2 minutes."
Junior Ashley Harrington had four goals in Saturday's win, two in each half. She now leads the team with 10 goals.
"She's on fire right now and is getting more confident in front of the goal," Brown said.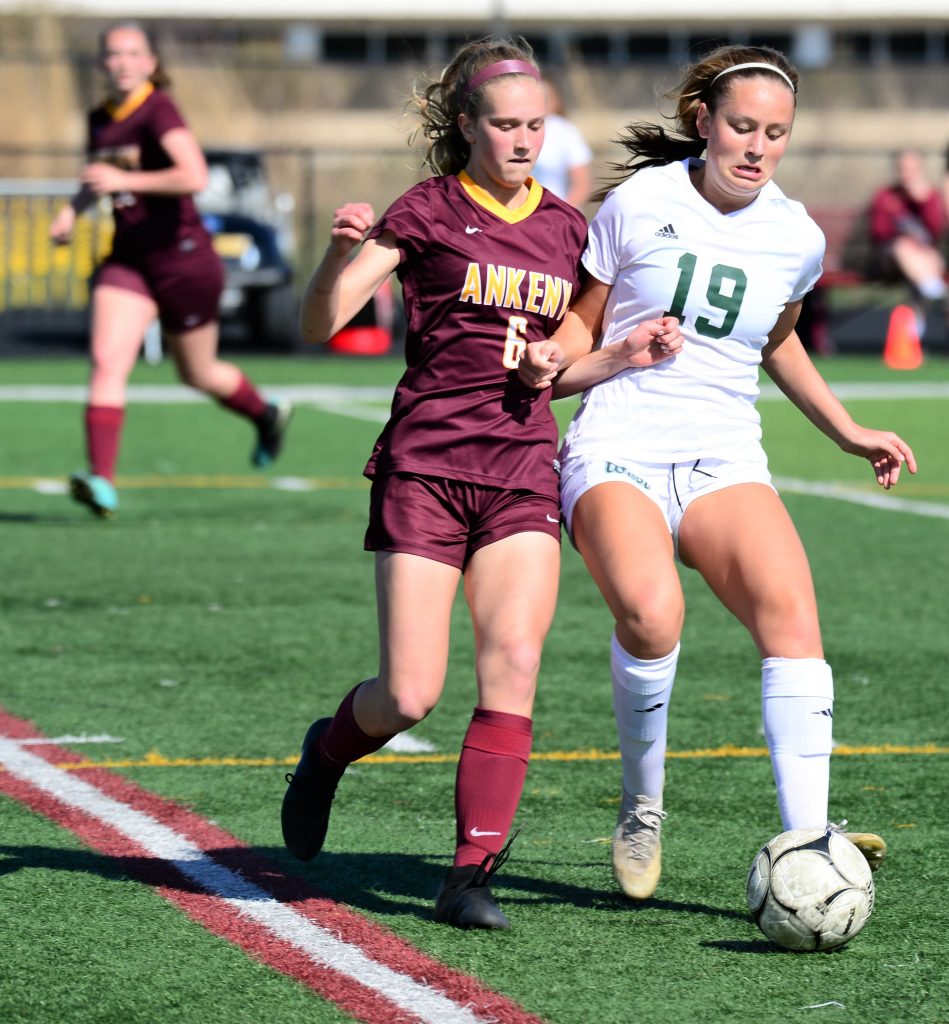 Harrington, who had 17 goals as a sophomore, is trying to pick up some of the slack following the graduation of Alexis Legg. Legg placed second in the state a year ago with 37 goals while leading the Hawkettes to a runner-up finish in the Class 3A state tournament.
"With Alexis graduating it definitely left a big gap as she set the (school) record for goals, but with the rest of the season ahead I will work and try to fill her shoes to the best of my ability," Harrington said. "This year is a new opportunity, and I look forward to working with my teammates to create the opportunities for us to see success in the future."
Malerie Rohweder and Saige Adamson had the other goals against Iowa City West (0-6). Chloee Kooker and Olivia Sharar each had two assists.
"We moved some players around due to injuries," Brown said. "Like I said last week, we've played the most games in 3A and it's catching up on us a bit in terms of fatigue."
Ankeny scored four goals in the first 10 minutes of Friday's game against East (1-4). Adamson and Ellie Gretz each scored two goals in the win, while Harrington and Sophie Day each had a goal and two assists.
Paige Bennett and Ally Phongsavanh each contributed a goal and an assist. Kenzie Mackey and Lauren McMahon had the other goals.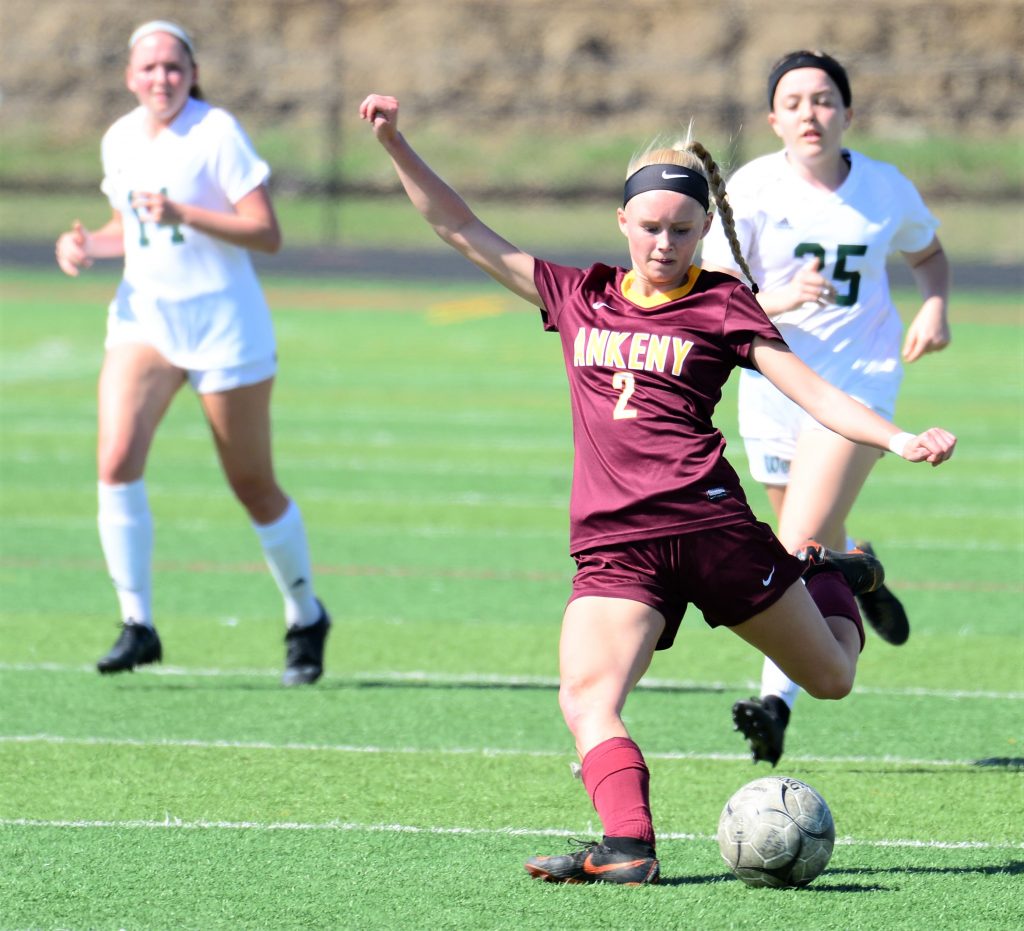 "It was great to see us mixing up the attack and scoring from the run of play and also set pieces, which we've been working really hard on," Brown said. "Lots of girls got their first goal of the season and we had eight different goal-scorers, which again highlights the depth of the squad."
Brown also praised the effort of his defensive unit. The Hawkettes have recorded five shutouts and allowed just two goals all season.
"Our back line was solid all weekend," Brown said. "We pride ourselves on being solid on defense and all the defenders stepped up as we didn't give up a sniff of a chance to either team, which makes for a relaxing night for our goalkeepers and the coaching staff."
Ankeny will host a CIML Central Conference showdown against No. 8 Dowling Catholic (4-0) on Tuesday.
"This is the biggest game of our season so far," Brown said.