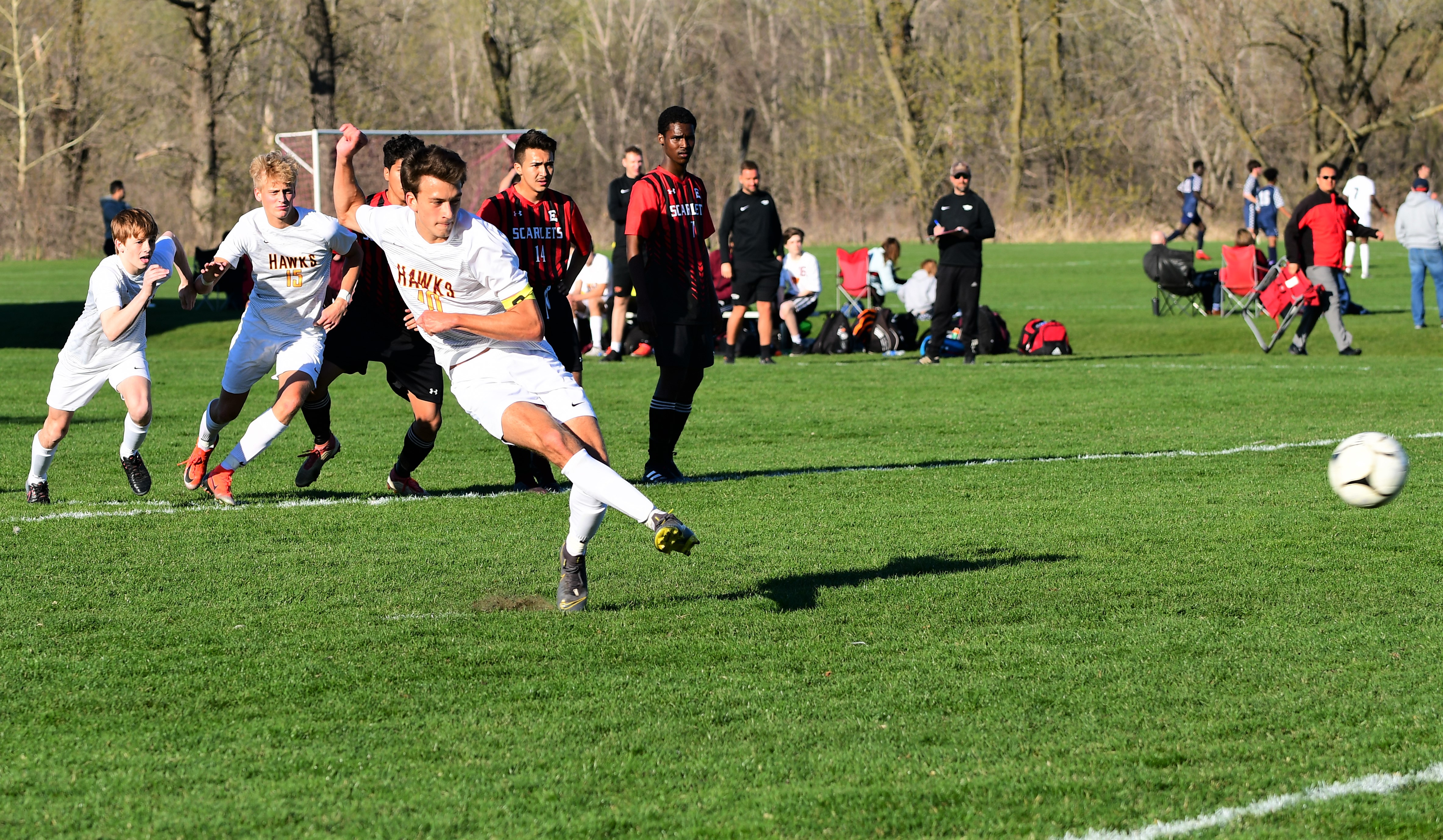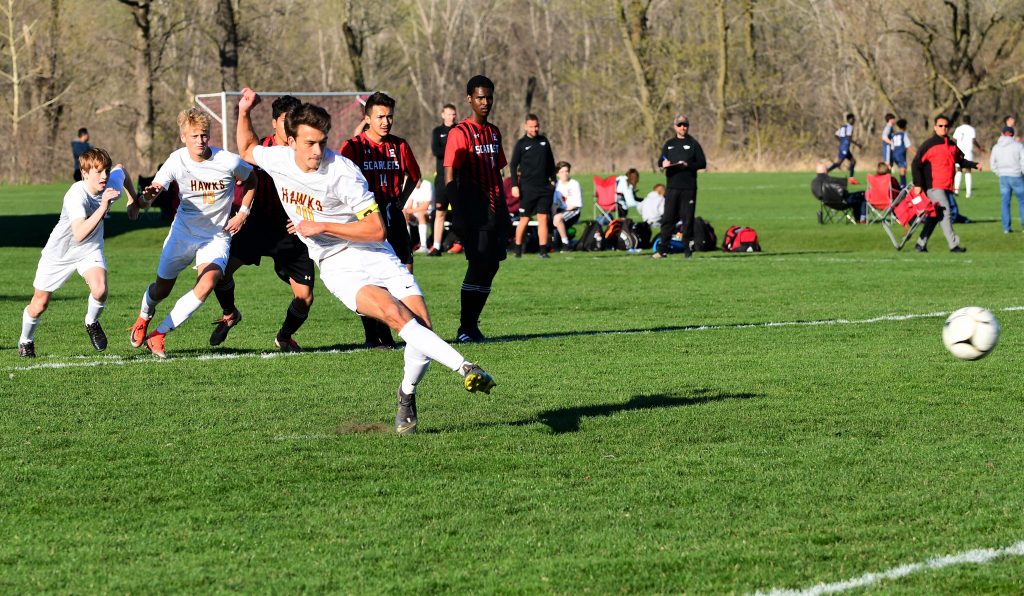 It was a good weekend for Kolby Raineri and the Ankeny boys' soccer team.
On Friday, Raineri recorded a hat trick to lead the fifth-ranked Hawks to a 7-1 victory over Des Moines East in a non-conference game at Cownie Park.
Then, on Saturday, the senior announced on Twitter that he had made his college plans.
"Blessed to announce I have committed to play soccer at the University of Colorado at Colorado Springs! Thank you to all my coaches and teammates who helped me along the way!" he tweeted.
Ankeny coach Jordan Burns was glad to see Raineri make a decision.
"I'm happy that he's committed because I think it was weighing on his mind," Burns said. "Now that he's got that off his mind, he can enjoy the rest of his high school career."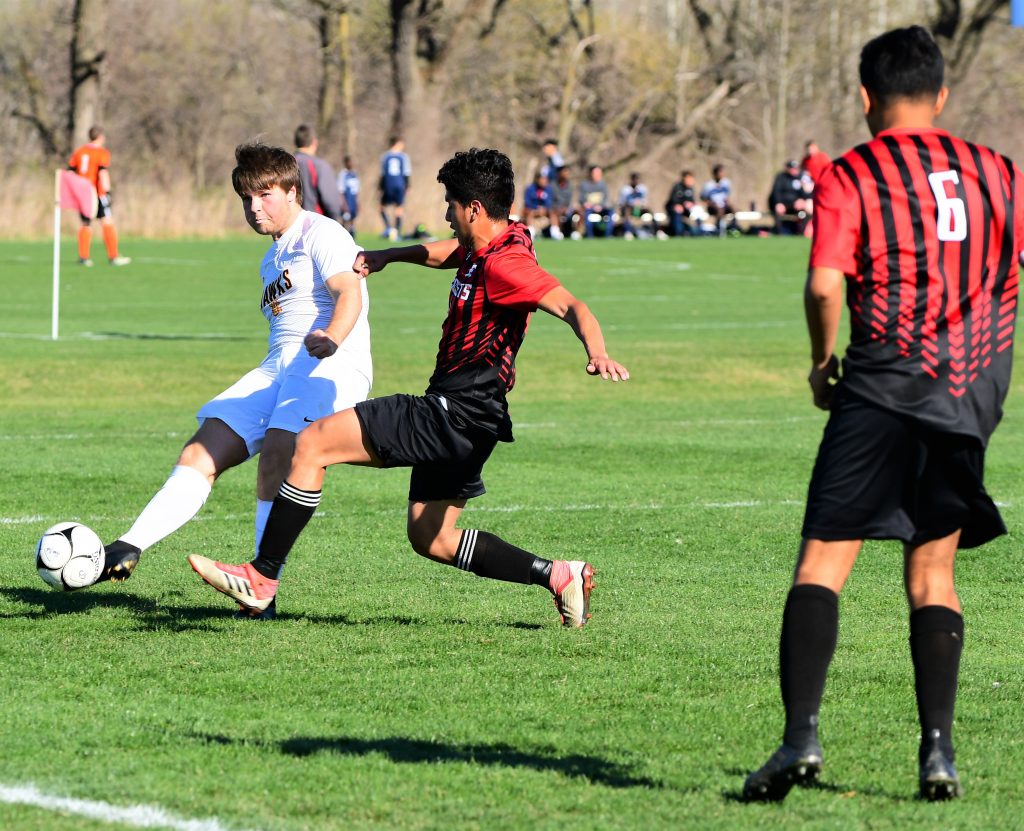 Raineri said it simply took him a long time to find the right school.
"I liked a lot of things about UCCS, but one thing that I really liked was how beautiful the city and the campus were," he said. "I'm confident in the decision I made. Now I can put all my focus on this season."
Raineri led the charge on Friday as Ankeny improved its record to 5-3. The Scarlets dropped to 5-6.
It took awhile for the Hawks to find their footing on the grass field.
"It wasn't the best of starts for us, and I think it was due to the fact that we were playing on grass for the first time in awhile," Burns said. "It took some time to get used to the new surface again."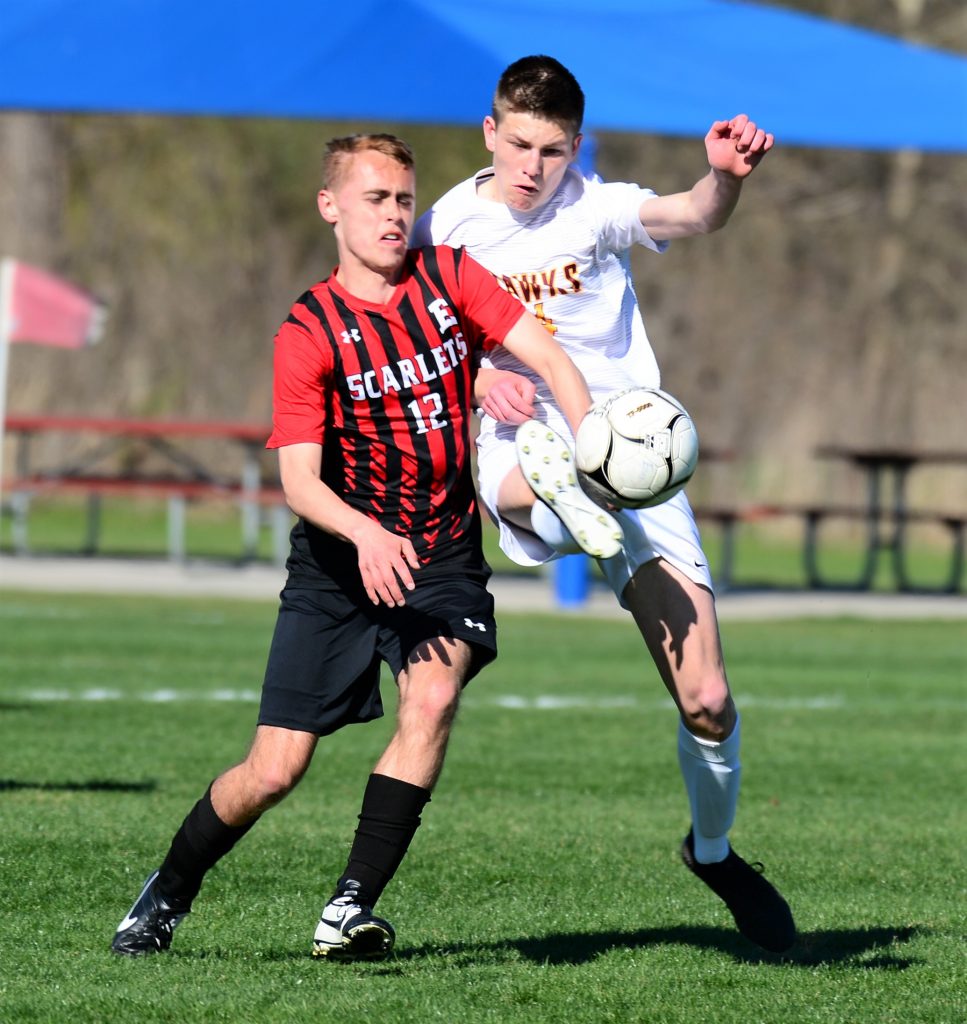 Four other players had goals in the win. Charlie Pritchard, Travis Geary, Hunter Yeatts and Connor Wahlberg each found the net for the Hawks.
"After we got used to the field, the boys played some really good soccer," Burns said. "We had two really good training sessions before the game, and we showcased a lot of what we worked on in practice the two days before."
The game was played on Grand View's field at Cownie Park. It's the same field where Ankeny played all three of its games at last year's Class 3A state tournament.
The Hawks won two of those three games, falling to Bettendorf in overtime in the semifinals before defeating Iowa City West–also in overtime–for third place.
"It brought back a lot of great memories and also some frustrating memories," Burns said.