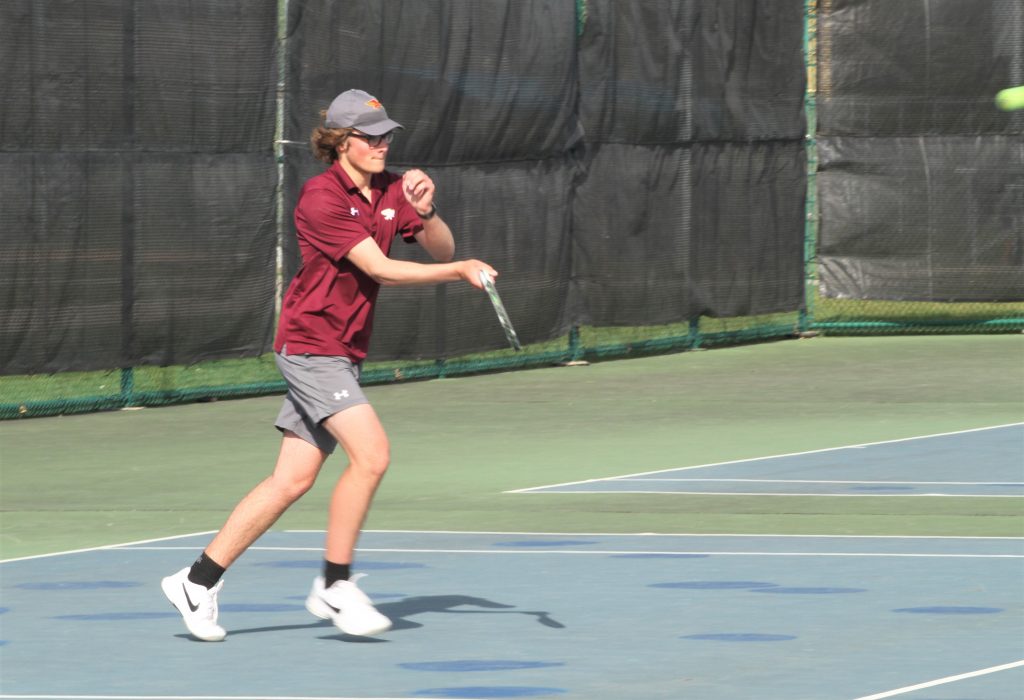 While the Ankeny boys' tennis team has made tremendous strides in doubles, the Hawks have not made similar improvement in singles.
Ankeny won two of the five doubles matches against visiting Marshalltown on Tuesday after being swept in singles, resulting in a 9-2 loss that dropped the Hawks' overall record to 2-6.
"We had great doubles play," said Ankeny coach Steve Smith. "On the one hand, I am happy that we continued our strong doubles play. On the other hand, we did not compete well enough in singles, and that's on me as a rookie coach. After losing some early meets primarily because of doubles, we have been focusing on that area in practice. Apparently, we swung the pendulum too far, and now we will have to adjust again."
Marshalltown (7-2) won all six singles matches in straight sets, sealing its sixth straight victory. The Bobcats have not lost since dropping an 11-0 decision to Ankeny Centennial on April 2.
Ankeny got wins from the No. 2 doubles team of Jake McCann and Cameron Bush, as well as the No. 4 duo of Sam Lee and Sam Wu.
"Both of those teams built off of their strong Dennis Hoefle Invitational performances (on Friday) as they both won in straight sets, dropping a combined nine total games in their collective four sets," Smith said.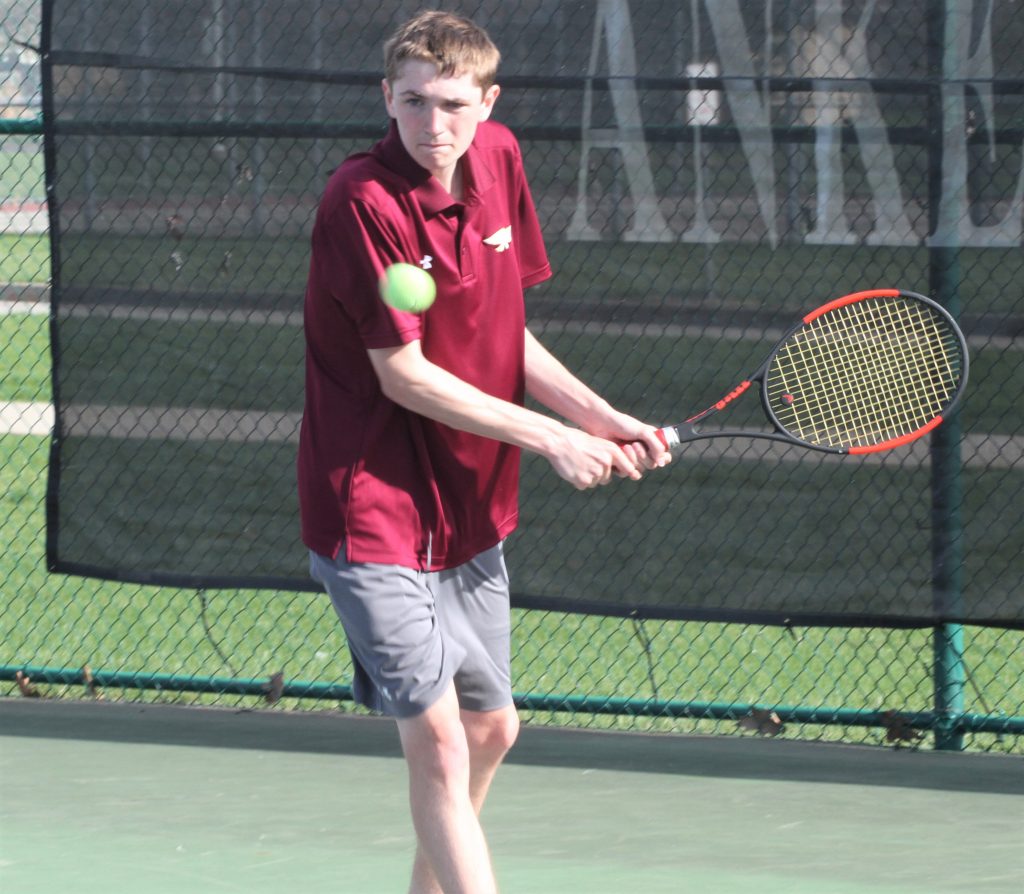 The Hawks nearly pulled off an upset at No. 1 doubles, where the duo of Cade Davis and Luke Parkinson dropped a 7-6, 6-3 decision to Marshalltown's Luke McKibben and Luke Smith.
"Cade and Luke took their No. 1 doubles team, who made the state tournament last year, down to the wire," Smith said. "It's pretty cool to think about the fact that Cade and Luke, who played No. 4 doubles last year, had a state-qualifying team on the ropes. That shows you how close they are to being able to compete at the highest level of doubles."
The Hawks will play crosstown rival Centennial on Thursday.
Here are the match-by-match results:
Marshalltown 9, Ankeny 2
Singles–Gruening beat Davis, 6-1, 6-1; McKibben beat Parkinson, 6-1, 6-3; L. Smith beat McCann, 6-2, 6-1; Strand beat C. Bush, 6-0, 6-4; J. Smith beat Ferree, 7-6, 6-4; Eberle beat Schon, 6-3, 7-5.
Doubles–McKibben-L. Smith beat Davis-Parkinson, 7-6, 6-3; McCann-C. Bush (A) beat Gruening-Strand, 6-4, 6-1; J. Smith-Eberle beat Ferree-Schon, 6-0, 6-2; Lee-Wu (A) beat Loney-Beals, 6-2, 6-2; Price-Benscoter beat Fine-M. Bush, 6-1, 6-0.