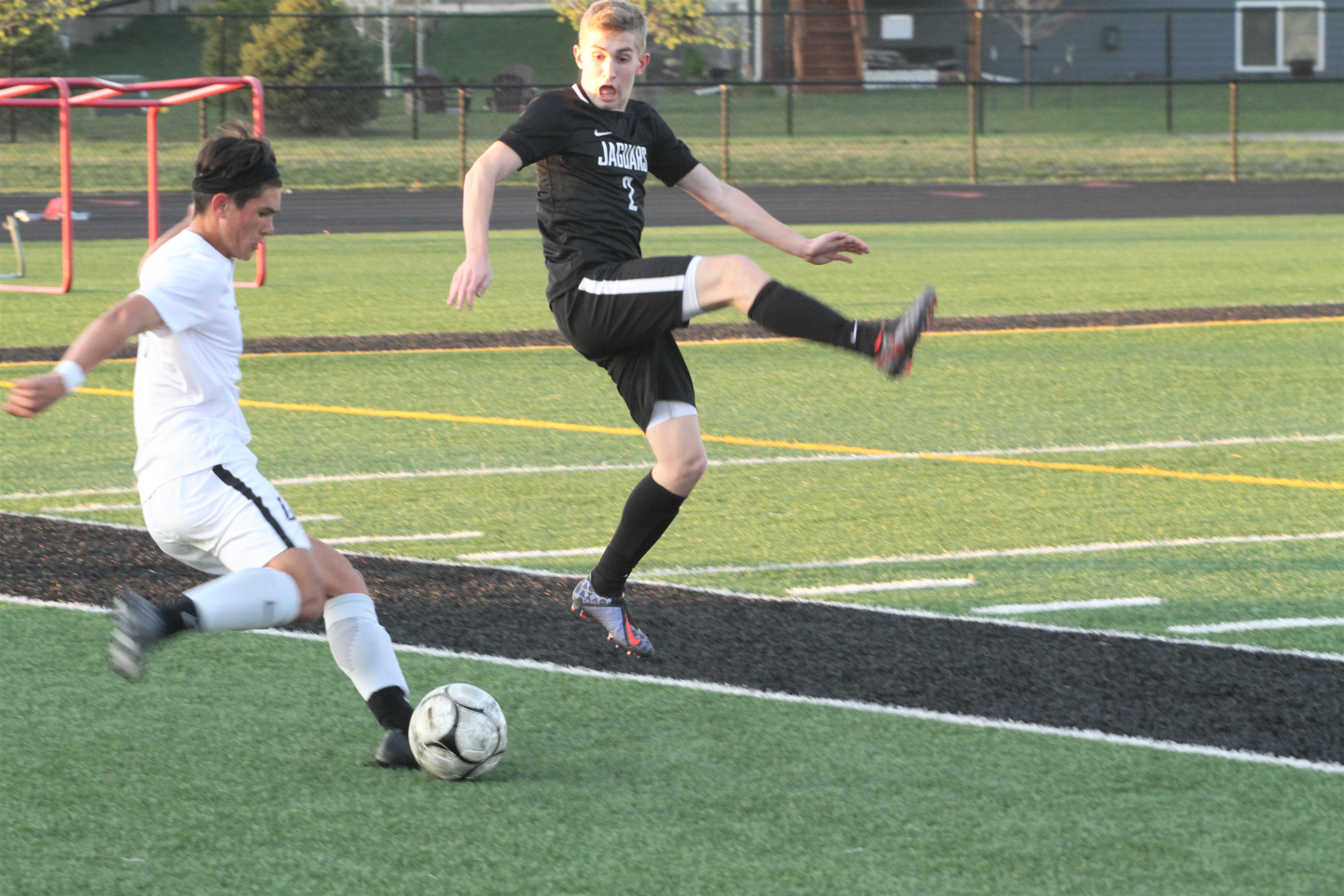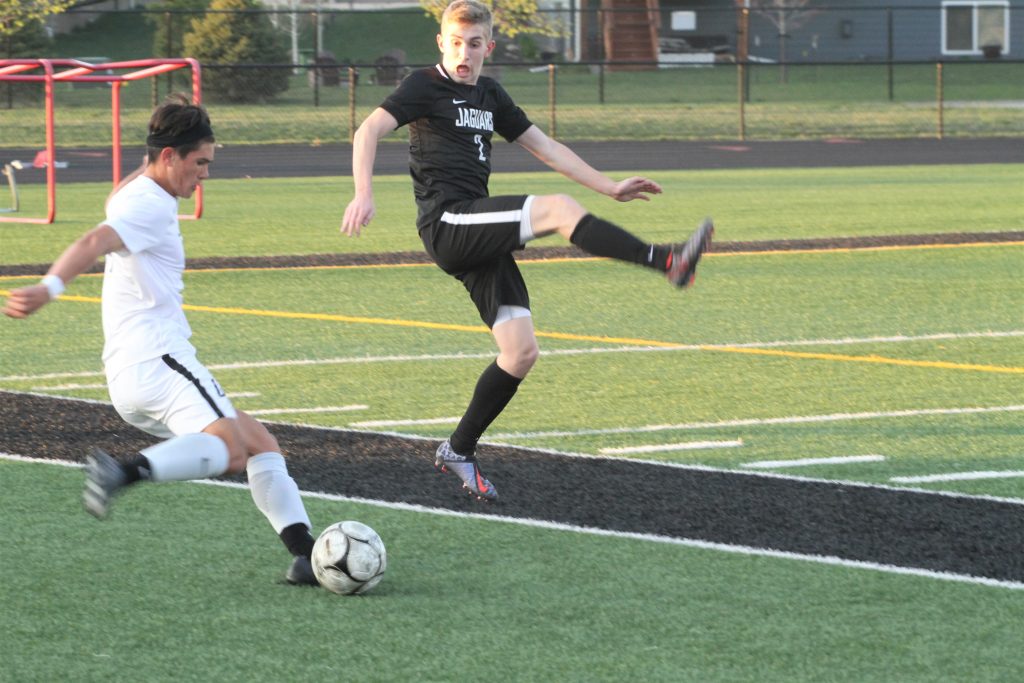 Ankeny Centennial boys' soccer coach Brian Duax was worried that his team might be overlooking Johnston.
He was almost prophetic.
The second-ranked Jaguars trailed for most of the game before scoring twice in the last 14 minutes to escape with a 2-1 victory on Tuesday at Centennial.
"I had a feeling that the boys were overlooking Johnston because of their record, and that they were going to be punished if they did," Duax said. "And they almost were punished for overlooking them."
It was the seventh straight win for Centennial. The Jaguars improved to 2-0 in the CIML Central Conference and 10-1 overall.
It was the conference opener for the Dragons, who fell to 3-6 on the season with their fourth consecutive loss.
"Johnston's six losses are all to ranked teams," Duax said. "They were a typical Johnston team, and they were way better than their record. I don't think we played our best, but we found a way to squeak out a victory."
The Dragons took a 1-0 lead in the 11th minute. They scored on a counter-attack with Joey Reyes putting the ball in the net off an assist by Nico Garcia.
"We had a corner kick and couldn't finish, and they exploited it like crazy," Duax said. "I think four, five or six of their guys basically beat our entire team down the field. It was just an all-out sprint, and kudos to them for that counter-attack."
The Jaguars had numerous chances to tie the score, but were unable to capitalize. Finally, in the 67th minute, Will Overberg got the equalizer for his team-leading 13th goal of the season.
"We had the better scoring chances in the second half, but we didn't have composure in the box until the end," Duax said. "We finally put it together and got the win."
Junior Hajrudin Besic scored the game-winning goal with about 7 minutes left. It was the first goal of the season for Besic, who was promoted to the varsity squad just last week.
"He's going to be a big asset for us going forward," Duax said. "He plays the game like an old man. He conserves energy and sees the game better than most."