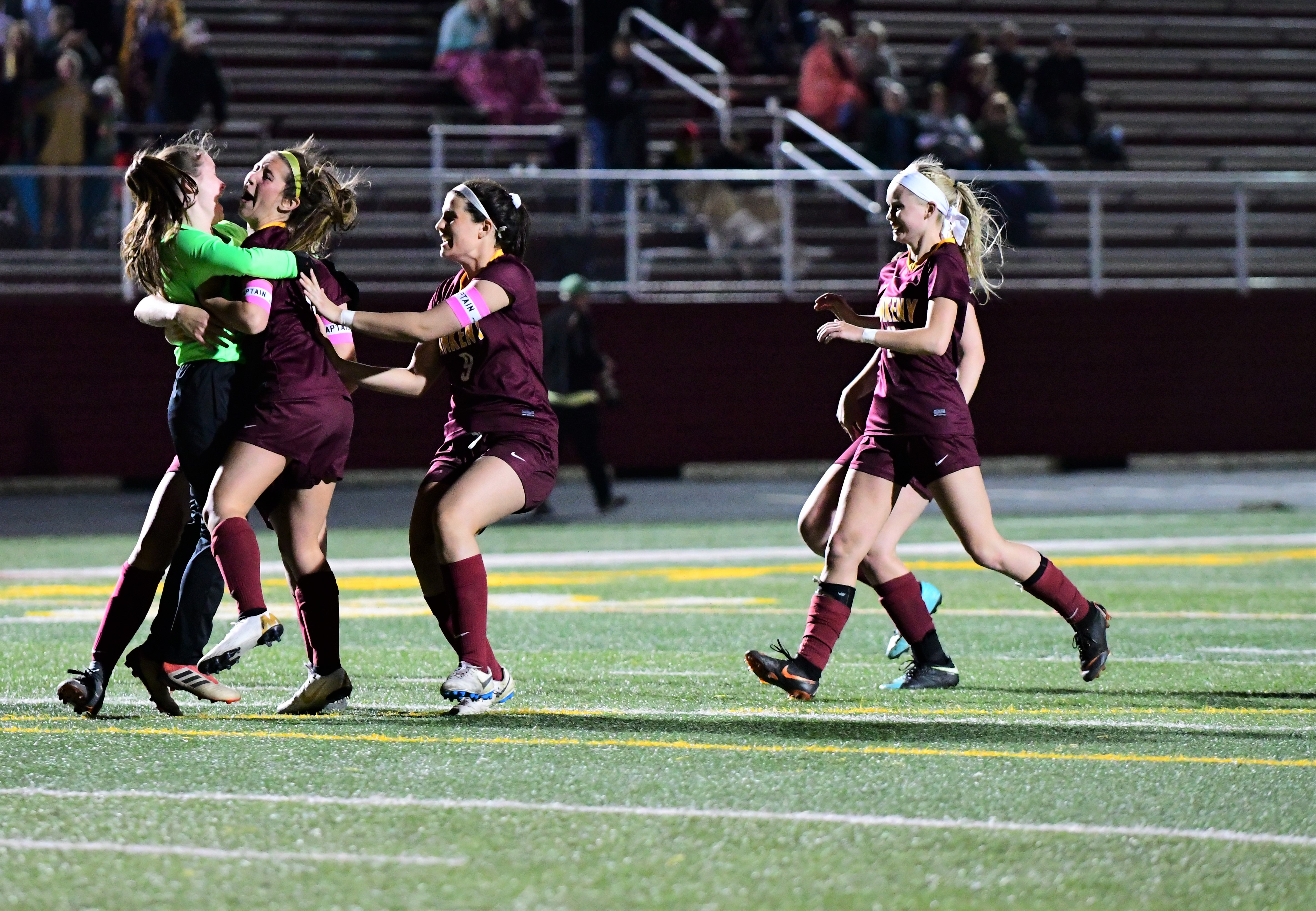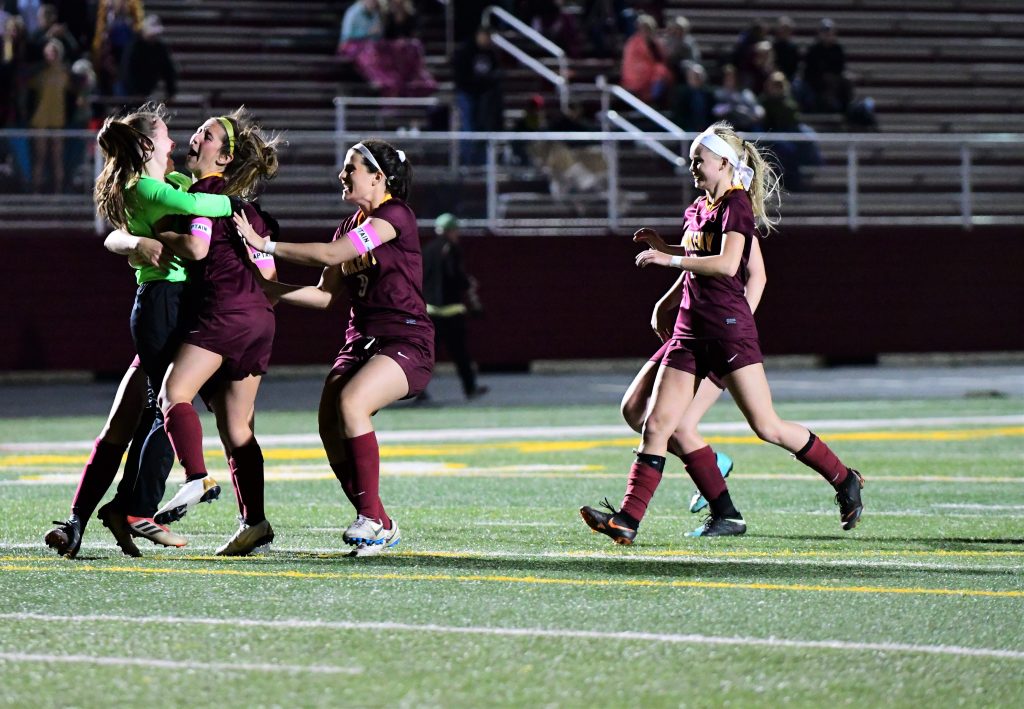 When the Ankeny girls' soccer team was forced into a shootout Tuesday night by visiting Dowling Catholic, head coach Simon Brown and the Hawkettes were ready for the challenge.
"For the PKs, we knew who our top five (shooters) were," Brown said. "We take PKs after every practice and track the data, so the girls were confident. We also track the goalkeepers' data, and Brenny (Frederick) saved more than Sidney (Truman) in practice, so we made the change in goal for PKs."
The fourth-ranked Hawkettes went on to win the shootout, 3-2, to post a 1-0 victory. Kate Schaeffer, Cambri Mason and Saige Adamson each converted their penalty kicks, while Frederick came up with three huge saves.
Ankeny improved its records to 2-0 in the CIML Central Conference and 8-0 overall. It was the league opener for the No. 8 Maroons, who dropped to 4-1 on the season.
"I'm extremely proud of the girls and their character for grinding out the win," Brown said. "I want nothing more than for them to be successful. That being said, we have to be more ruthless in games, and know teams coming in are going to give everything to knock us off. All credit to Dowling–I have no doubt they will have a great season."
The Maroons relied on a strong defense to stifle Ankeny's offensive attacks during regulation play. The Hawkettes had some scoring chances, but were unable to capitalize.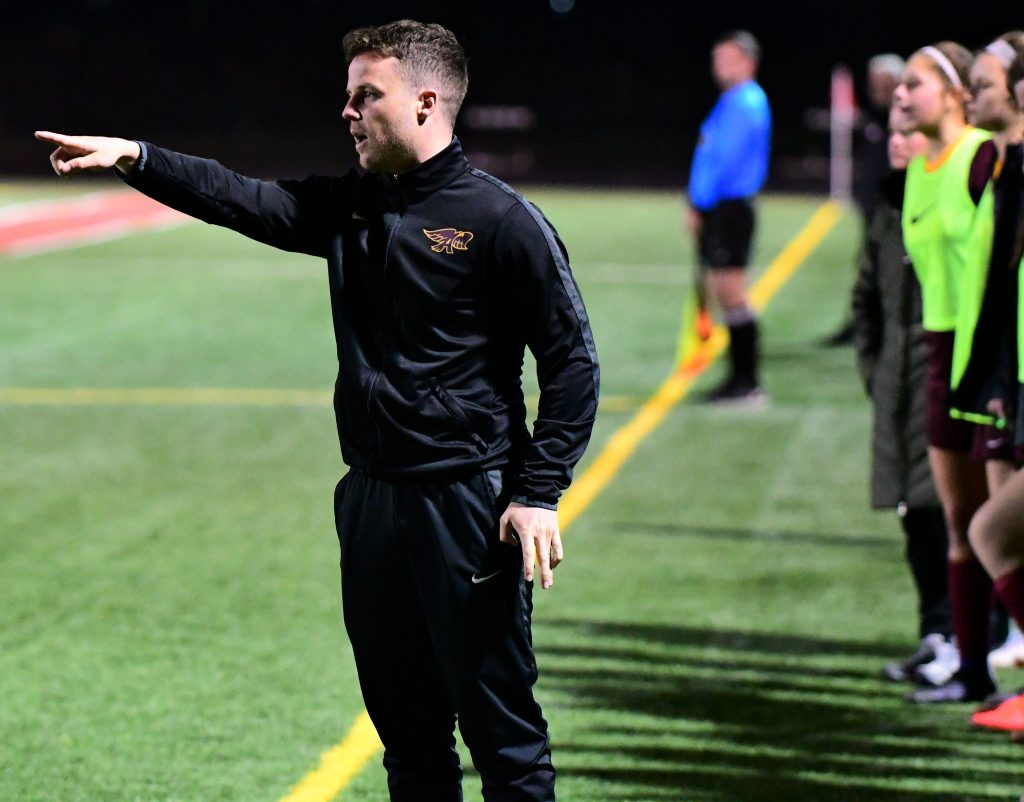 "Dowling is a solid team, and showed why they were undefeated coming into the game," Brown said. "They are very well coached, and organized, and set up to frustrate us, and definitely did that. Once the game started, we noticed they were set up a bit more defensive-minded and we changed our system to press up higher and created a lot of chances. The Dowling keeper was their man of the match, in my opinion, and pulled off a lot of saves to keep them in the game."
The Hawkettes' defense also proved to be impenetrable.
"Our back line was solid all night," Brown said. "Their forward could not get past Chloee (Kooker) and Saige–the two of them are showing why they are the best defensive pairing in the state, in my opinion. Sidney wasn't tested much in the game, and that was due to the girls in front of her."