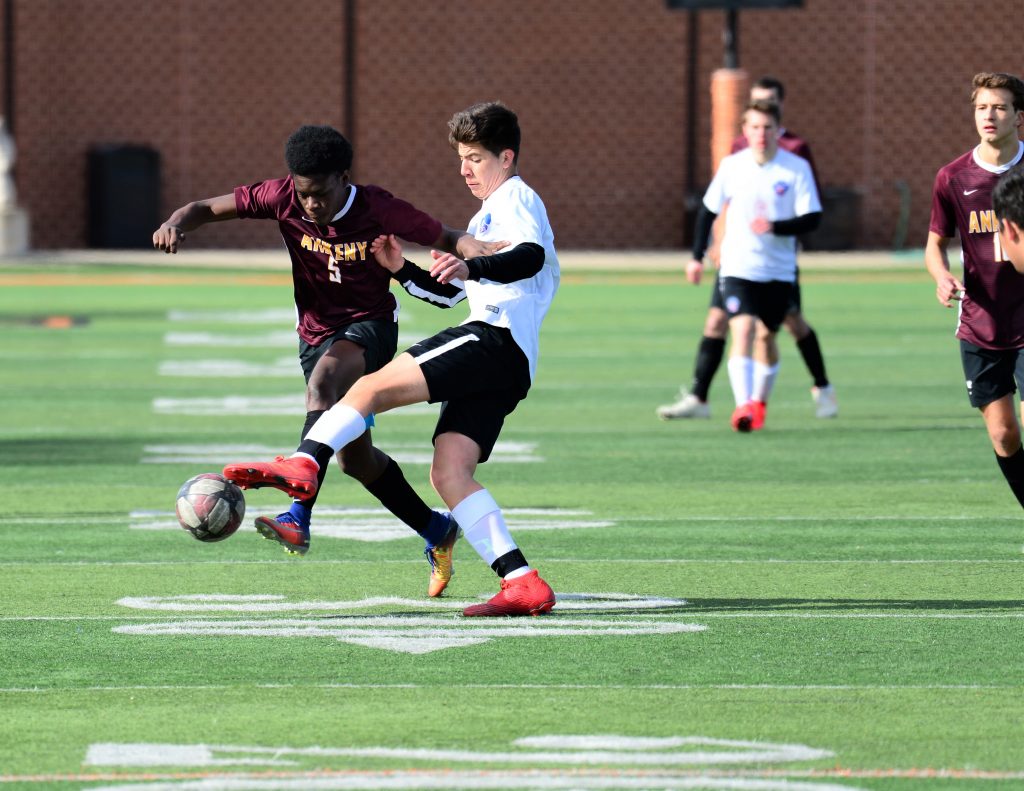 An unlucky break proved to be costly Thursday for the Ankeny boys' soccer team.
The fifth-ranked Hawks suffered a 2-1 loss at No. 12 Urbandale, which scored what turned out to be the game-winning goal in the second half.
"Ryan Safley headed the ball, and it ricocheted off one of their players," said Ankeny coach Jordan Burns. "I think everybody kind of stopped because they thought it was a hand ball, but the referee didn't call it or didn't see it, and Urbandale was able to score. So that was an unlucky goal to concede."
It gave the J-Hawks a 2-0 lead before Ankeny later answered with a goal by Josh Aboagye on a set piece. He was assisted by Kolby Raineri.
The Hawks had numerous other chances to score, but could not get the equalizer.
"Our execution was just off tonight," Burns said.
Urbandale held a 1-0 lead at halftime. Burns was not happy with his team's performance in the first half, but he said the Hawks responded well after the break.
"I think overall we were definitely the better team," he said. "We played some really good soccer at times, but we just ran out of time."
It was the fifth straight victory for the J-Hawks, who improved to 2-0 in the CIML Central Conference and 11-2 overall. Ankeny's records dropped to 1-1 and 6-4.
"We'll take the positives from it and learn from our mistakes," Burns said.