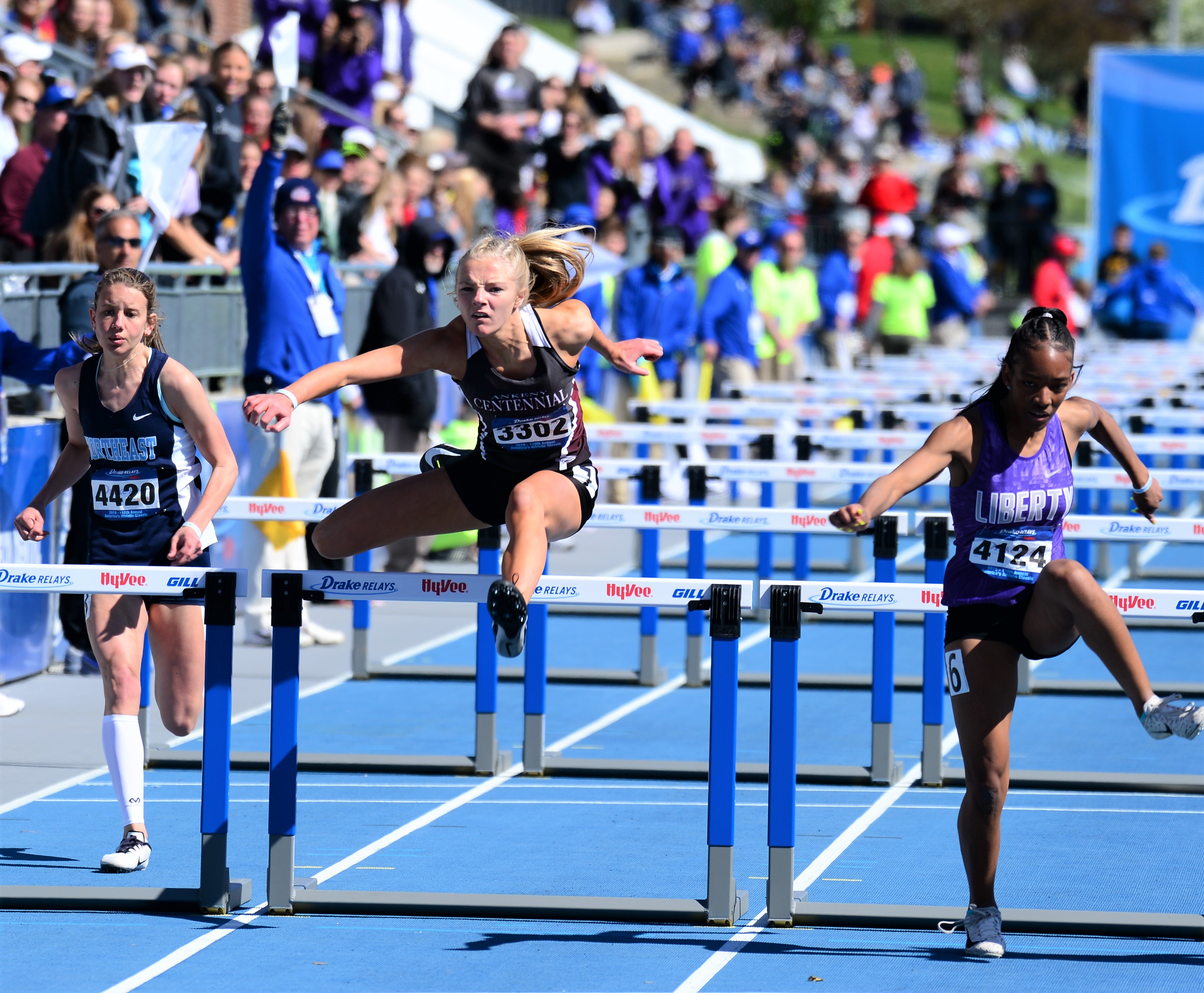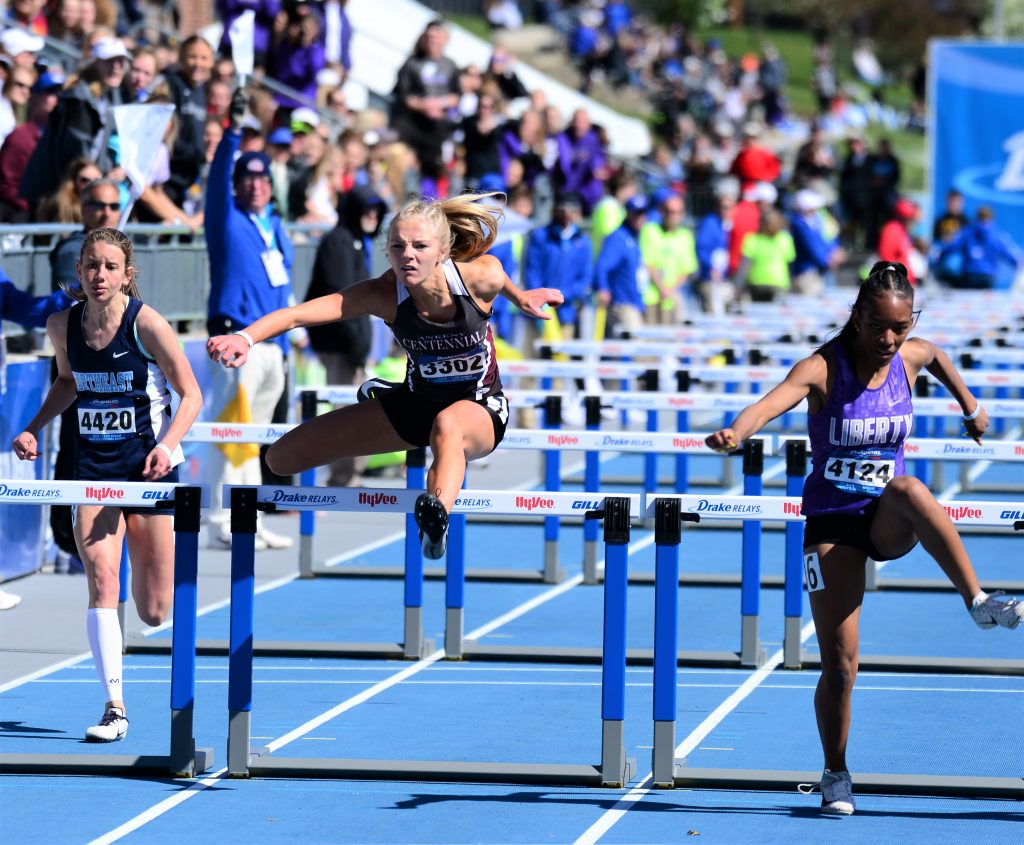 The times just keep getting faster for Ankeny Centennial hurdler Katie Petersen.
The junior placed fifth in the 100 hurdles at the Drake Relays on Friday. She posted a time of 14.70 seconds.
Petersen lowered the school record for the fourth time this season.
"I was really happy with my race," Petersen said. "Making finals was my goal, and then I was really excited to run with other people in the finals."
Council Bluffs Lincoln star Darby Thomas won the race in 14.30. The Nebraska recruit became just the second athlete to win the long jump and 100 hurdles in the same year.
Petersen, who ran a time of 14.98 in the preliminaries, said the atmosphere at Drake Stadium helped her.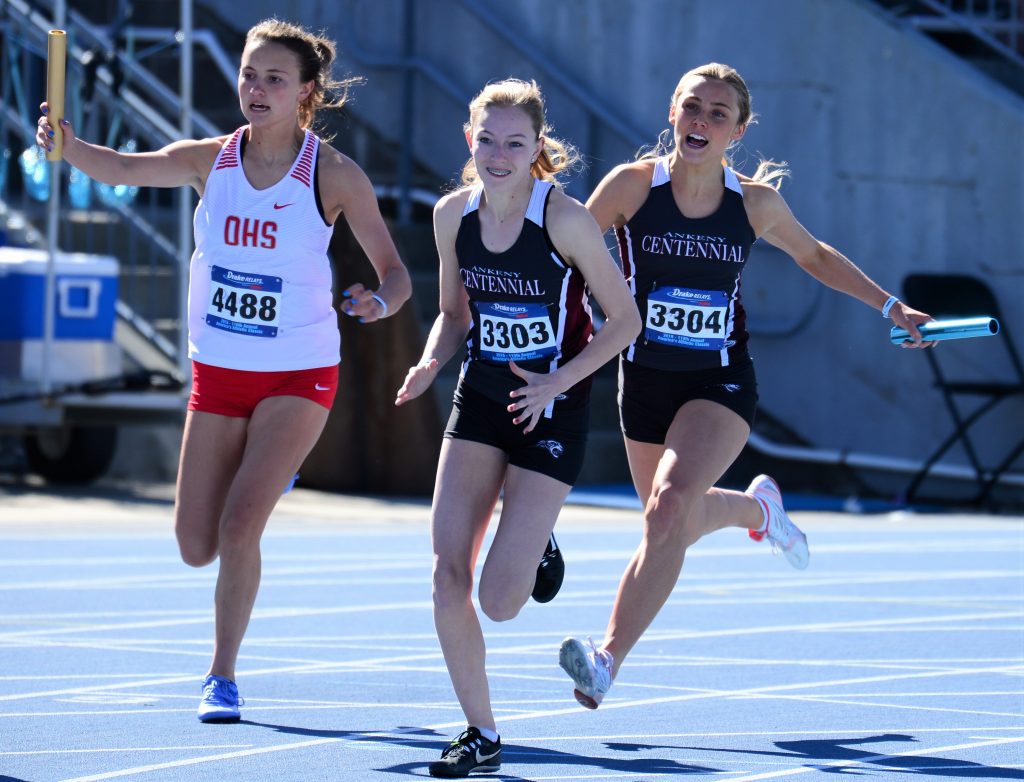 "It's pretty motivating, just looking up and seeing all the people," she said. "The first race I was a little nervous, but you kind of get used to it."
Petersen is looking forward to running against Thomas at least one more time.
"I'm excited for state," she said.
Petersen also helped the Jaguars to a 14th-place finish in the 4×200 relay on Friday. She teamed up with Macee Pruisner, Kathryn Vortherms and Elle Street to post a time of 1:46.38.
Centennial took 19th in the sprint medley relay. The quartet of Hannah Wilson, Meg Ridout, Pruisner and Vortherms was clocked in 1:52.44.
The Jaguars later placed 22nd in the 4×400 relay. The team of Vortherms, Street, Millie Hill and Josie Bearden posted a time of 4:08.65.