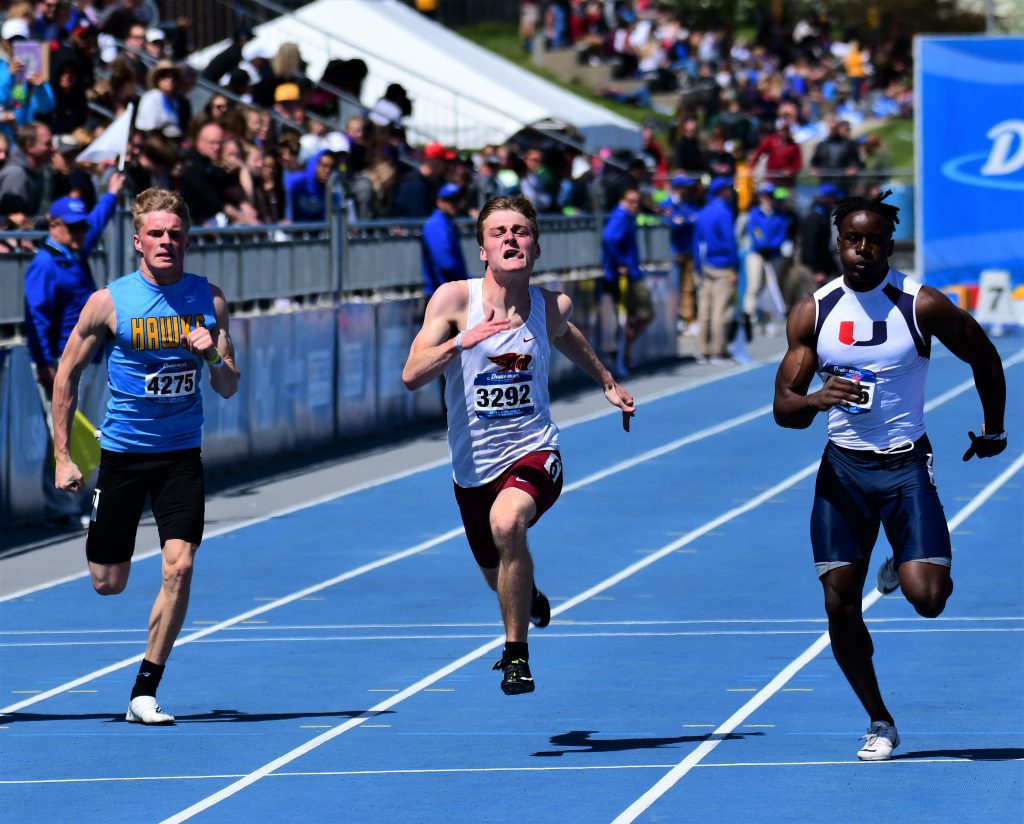 Ankeny's Max Smith was just hoping to get into the finals of the 100-meter dash at the Drake Relays.
He did even better than that.
The senior placed fourth in the event on Friday at Drake Stadium. He posted a time of 10.99 seconds.
"I was happy with my start," Smith said. "I gave it my all."
Smith earlier posted a season-best time of 10.90 in the preliminaries. That allowed him to comfortably qualify for the final.
"Coming into the day I knew there was a chance I could make it into the finals," Smith said. "It's better than what I expected myself to do. My big goal was to get in the top eight, and I achieved that. I saw on QuikStats that I'm eighth (in the state) right now. I just wanted to come in and do better than what I was already doing."
Ardell Inlay of Sioux City East edged Harrison Waylee of Urbandale by two-thousandths of a second to win the race. Inlay posted a time of 10.878, while Waylee was clocked in 10.880.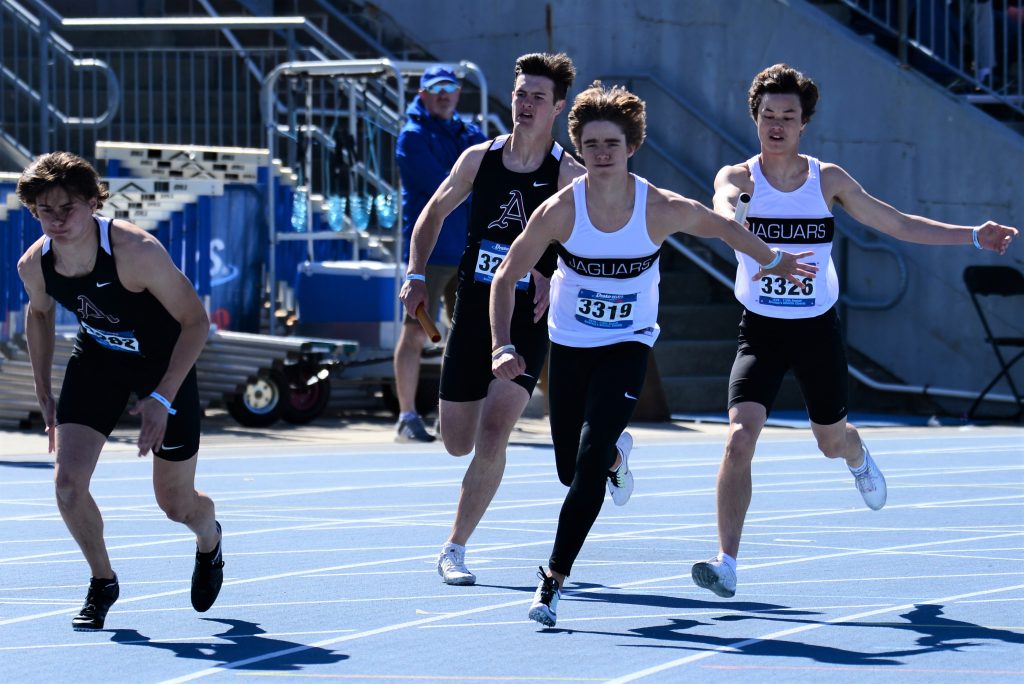 Ankeny earlier placed eighth in the distance medley relay. The foursome of Kade Somers, Brody Brecht, Anyoun Anyoun and Tim Sindt was clocked in 3:34.69.
"We beat our personal best by 3 seconds so we're definitely proud of that, but our goal was to get a medal and we came up short of that," Brecht said. "But I'm proud of our effort."
Sindt ran the 800-meter anchor leg in 1:56.8 for the Hawks.
"We knew Tim is one of the fastest 800 guys out there," Brecht said. "We just had to get him (close), and he did a good job. He made up like three places, I think, so hats off to Tim."
Sindt was coming off a victory in the 3,200 on Thursday. He elected not to run the open 800 on Friday afternoon in order to focus on the 1,600, which will be held on Saturday.
Brecht and Anyoun later helped Ankeny to an 18th-place finish in the 4×400 relay. They teamed up with Jalen Elwell and Ethan Norgaard to post a time of 3:27.88.
The Hawks competed in two other events on Friday. Conner Niffenegger placed 13th in the 110 hurdles in 15.05 seconds, and Jacob Baier took 17th in the discus with a toss of 148 feet 5 inches.