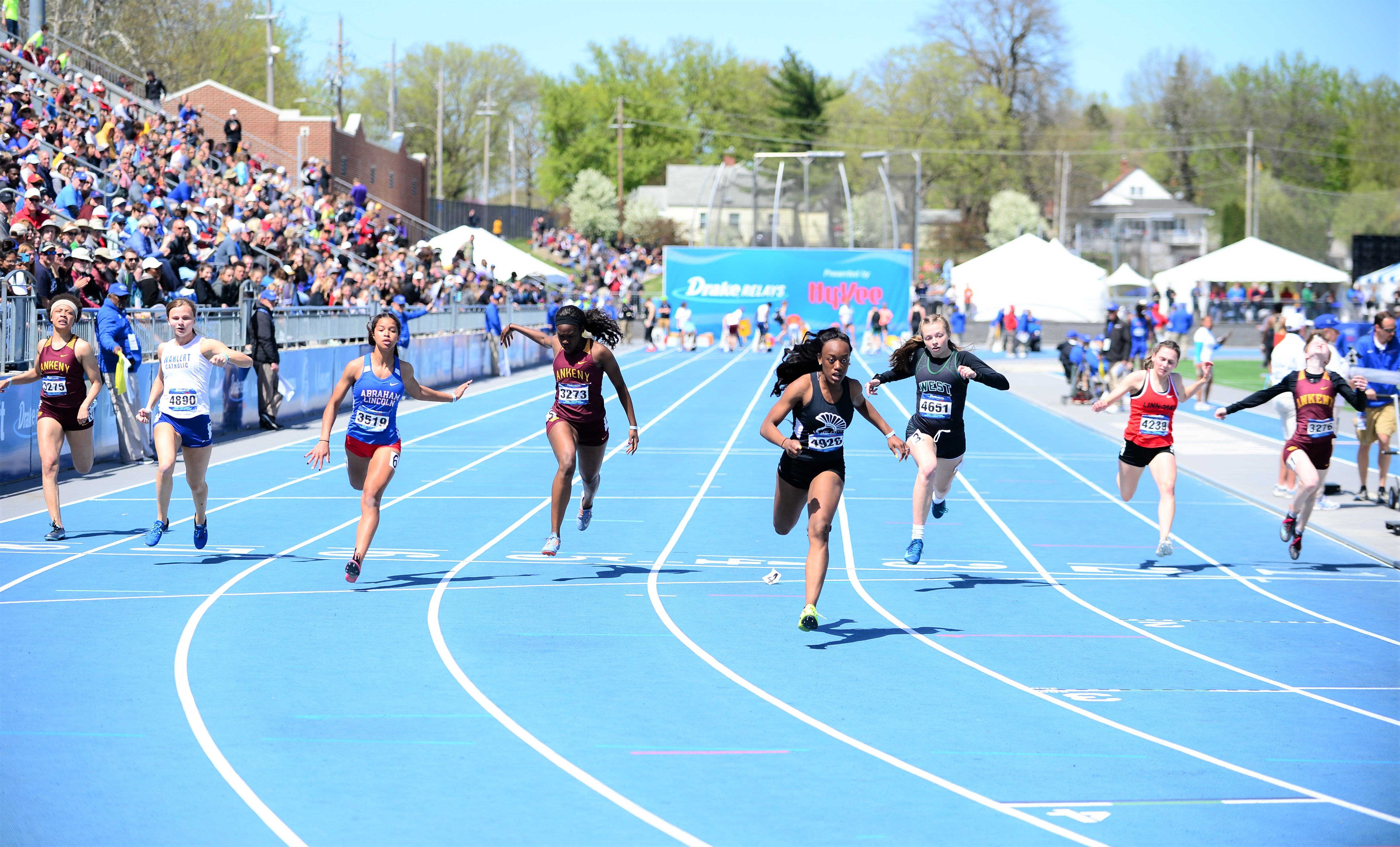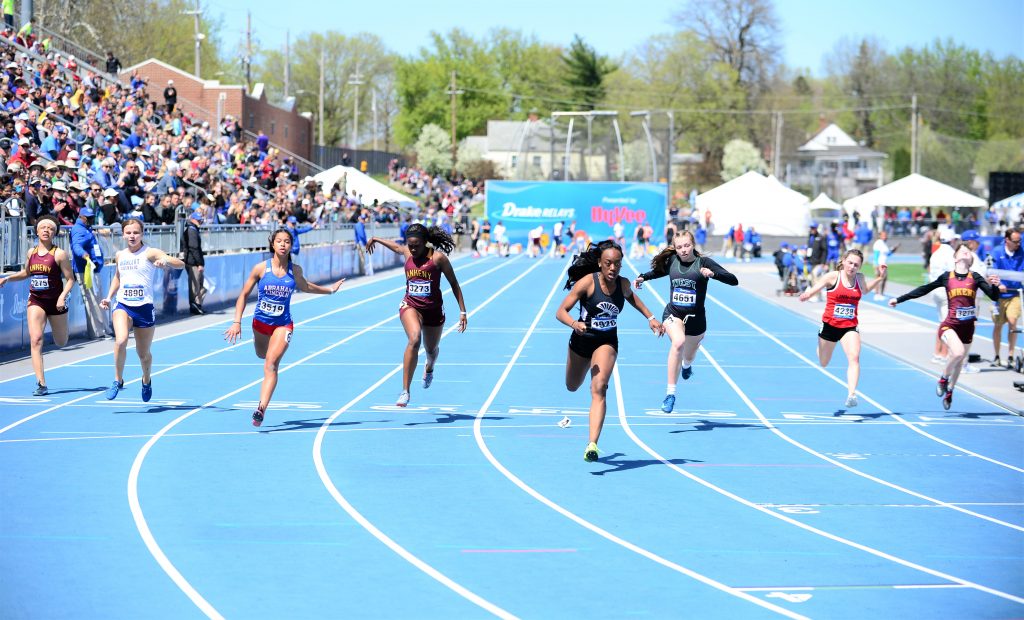 The maroon-and-gold colors of Ankeny High School were easy to spot during the final of the girls' 100-meter dash at the Drake Relays on Friday.
Three of the eight finalists in the race were Ankeny teammates: Mytika Mayberry, Eva van de Mortel and Mikala Sidney.
"We all worked so hard to get here, and I'm so proud of all these ladies," said van de Mortel. "They're incredible."
Mayberry placed fourth in the final with a time of 12.27 seconds. She had posted the second-fastest qualifying time of 12.15.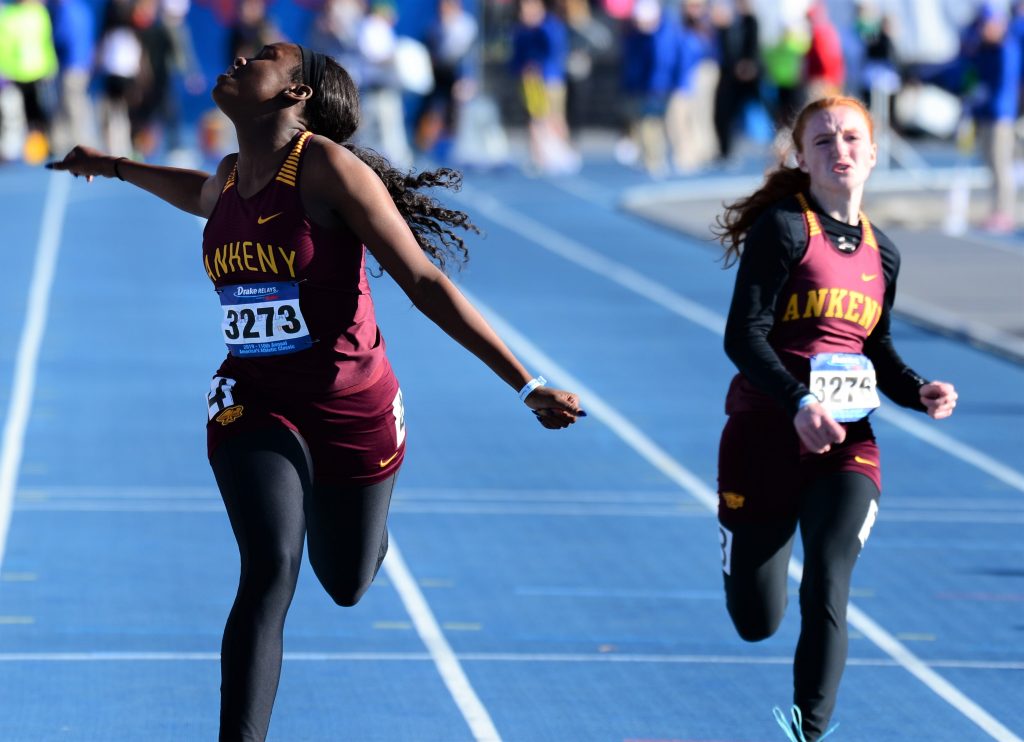 "I'm very happy with my race," Mayberry said. "Our goal was to do better than last year–at least get somewhere into the finals."
Mayberry ran alongside Waterloo East star Kerris Roberts, who became just the second three-time Drake Relays champion in the event. The Purdue recruit tied her own meet record with an 11.82 clocking.
Roberts won Drake Relays titles in 2016 and 2017 before hamstring problems sidelined her during most of the 2018 season.
"It's a little intimidating to run against her, but I always want to run against the best because that pushes me to do better," Mayberry said.
The Hawkettes got a seventh-place finish from van de Mortel, who posted a time of 12.51. Sidney finished eighth in 12.61.
Both van de Mortel and Sidney ran in the outside lanes.
"I felt pretty good," van de Mortel said. "I'm kind of tired right now, so still kind of processing it all. I need to work on maintaining my drive phase a little more, but I'm pretty happy with the race."
The trio of sprinters also helped Ankeny to a seventh-place finish in the 4×200 relay. They teamed up with Eden Gibson to win the second section of the event in a time of 1:44.23.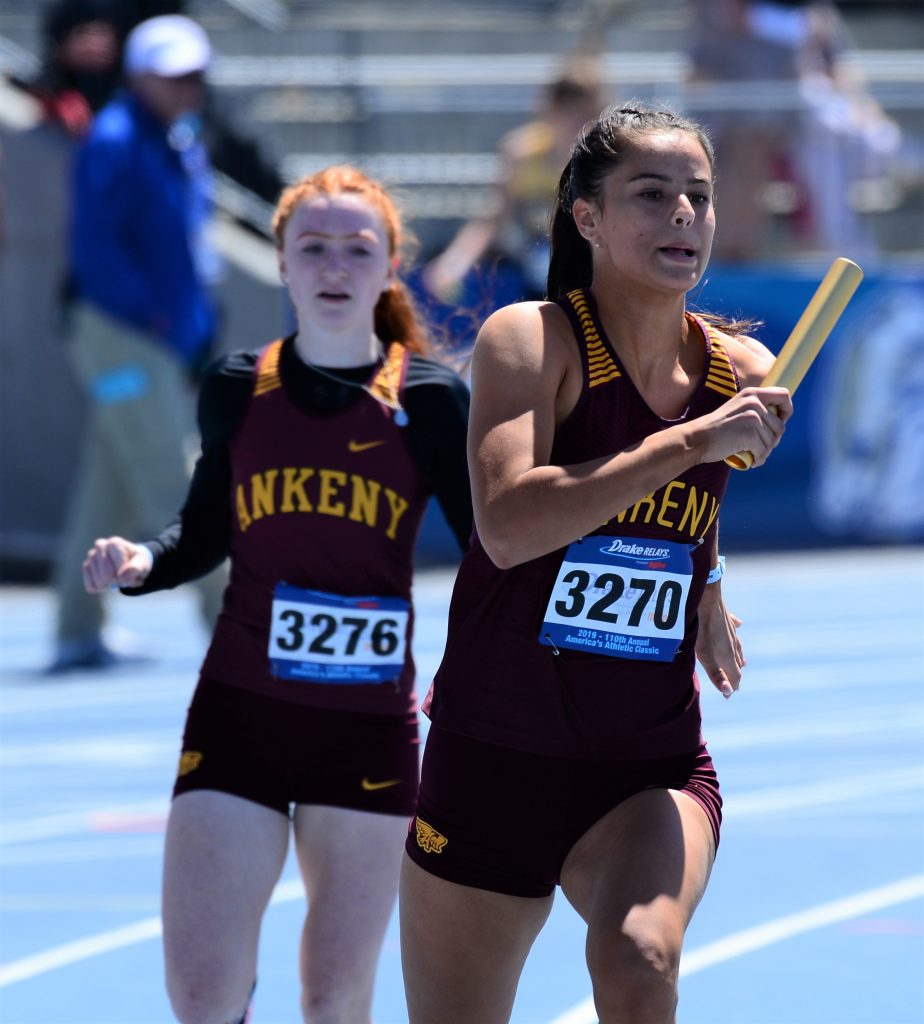 Waukee then won the final section in 1:42.45 to capture the title. The Warriors edged two-time defending champion Dubuque Wahlert by .06 seconds.
The Hawkettes were just happy to compete in the race.
"It feels good because last year we didn't even have a 4×200 team here," Mayberry said. "Getting in the top eight feels great."
Ankeny's Malea Daugherty also competed at the Drake Relays on Friday. She placed 21st overall in the 100 hurdles with a season-best time of 15.82 seconds.