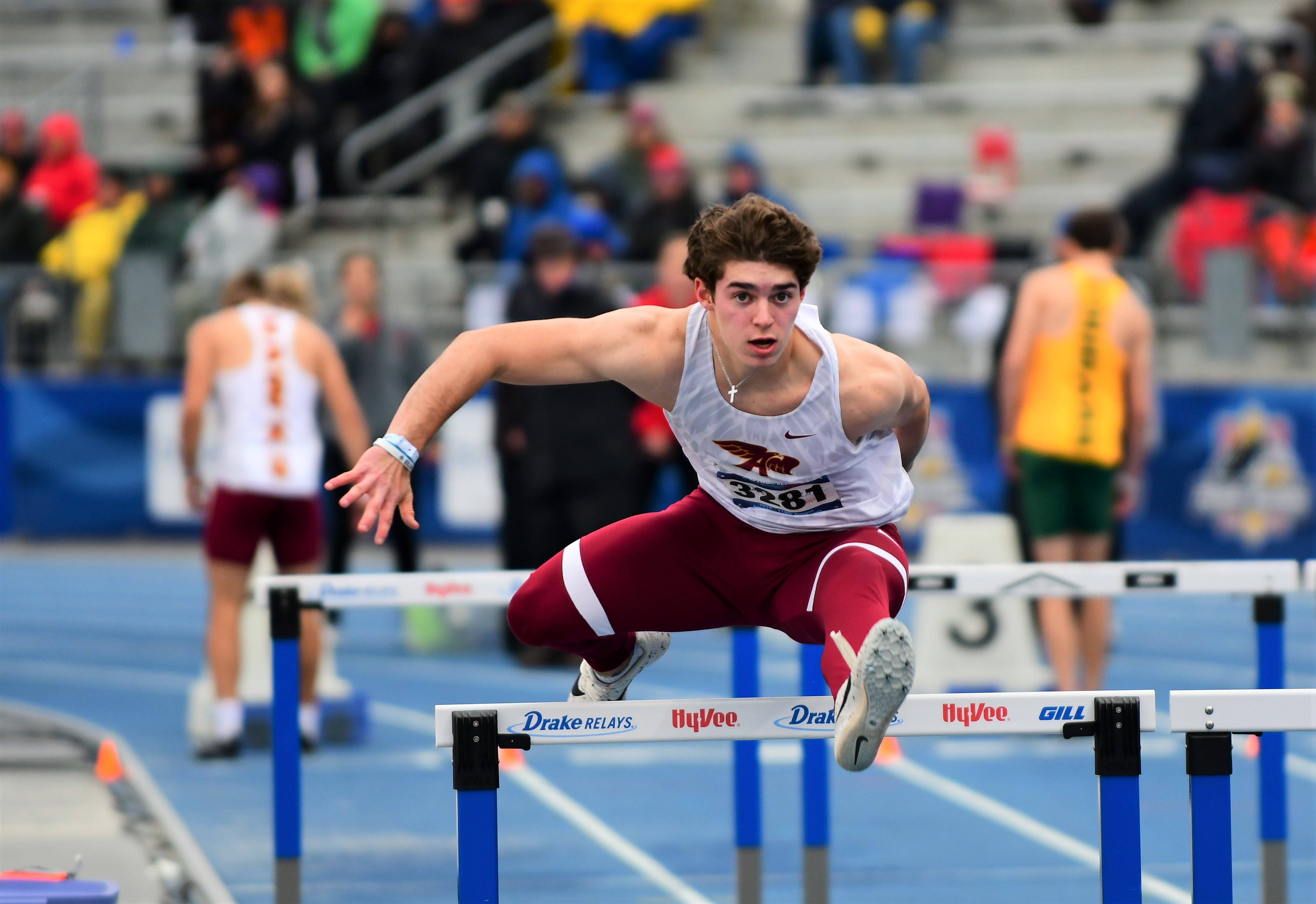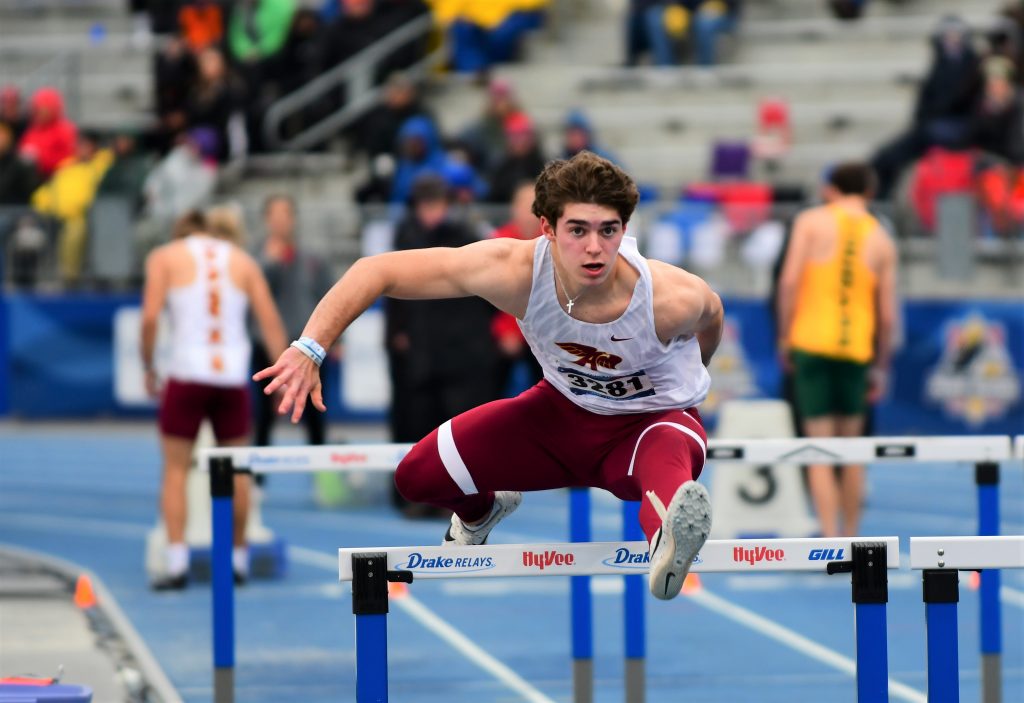 The crosstown rivalry between Ankeny and Ankeny Centennial moved to the blue oval at Drake Stadium on Saturday.
Both schools qualified for the final in the boys' shuttle hurdle relay at the Drake Relays, setting up a Jag-Hawk showdown on a cold and rainy afternoon.
While Cedar Rapids Kennedy and Linn-Mar (Marion) battled it out for the Relays title, the two Ankeny teams waged a duel for third place. And that was just fine with Conner Niffenegger.
"That was our No. 1 thing coming into this meet–to beat Centennial," said the Hawk senior.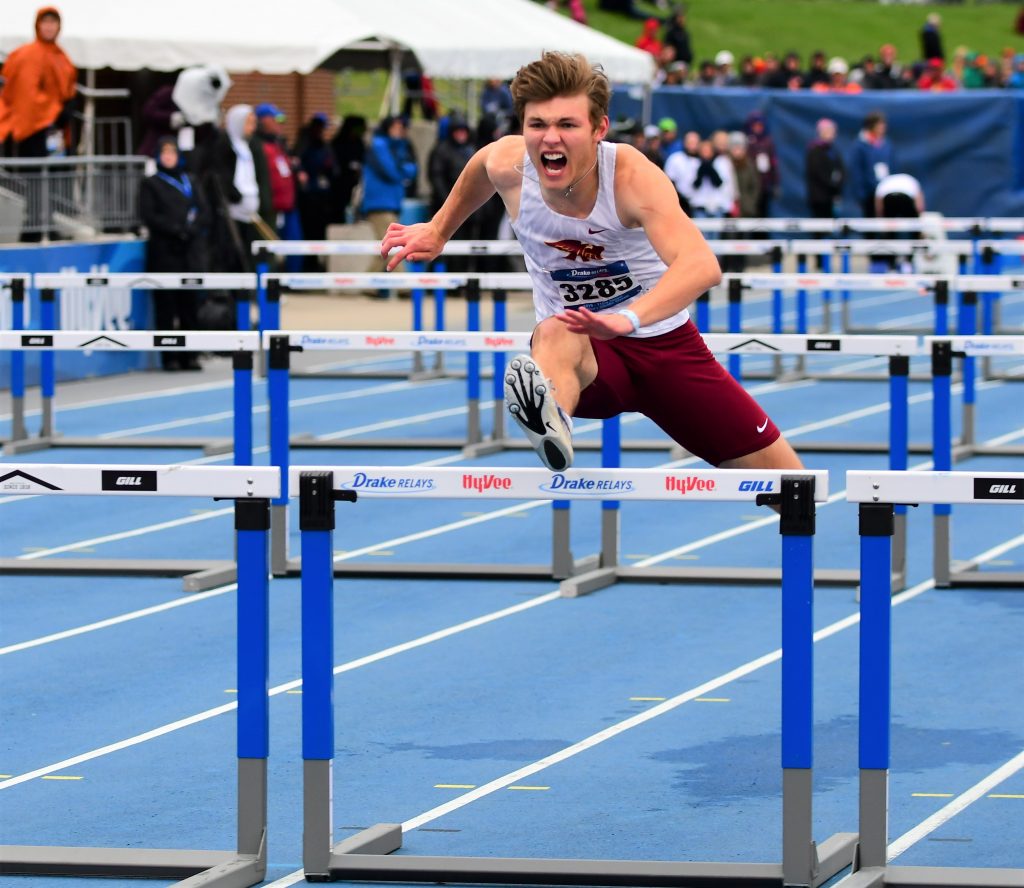 Niffenegger ran a strong anchor leg to help Ankeny edge the Jaguars for third place. He teamed up with Cael Boyd, Max Griffin and Nick Scherle to post a time of 59.02 seconds.
Centennial was clocked in 59.45.
"I'm very happy with the race," Niffenegger said. "We were hoping for second or first, but we kept the same rate. And we ran a PR, so we felt good about it."
The Hawks entered the Drake Relays with the fourth-fastest time in the state. But they were not at full strength.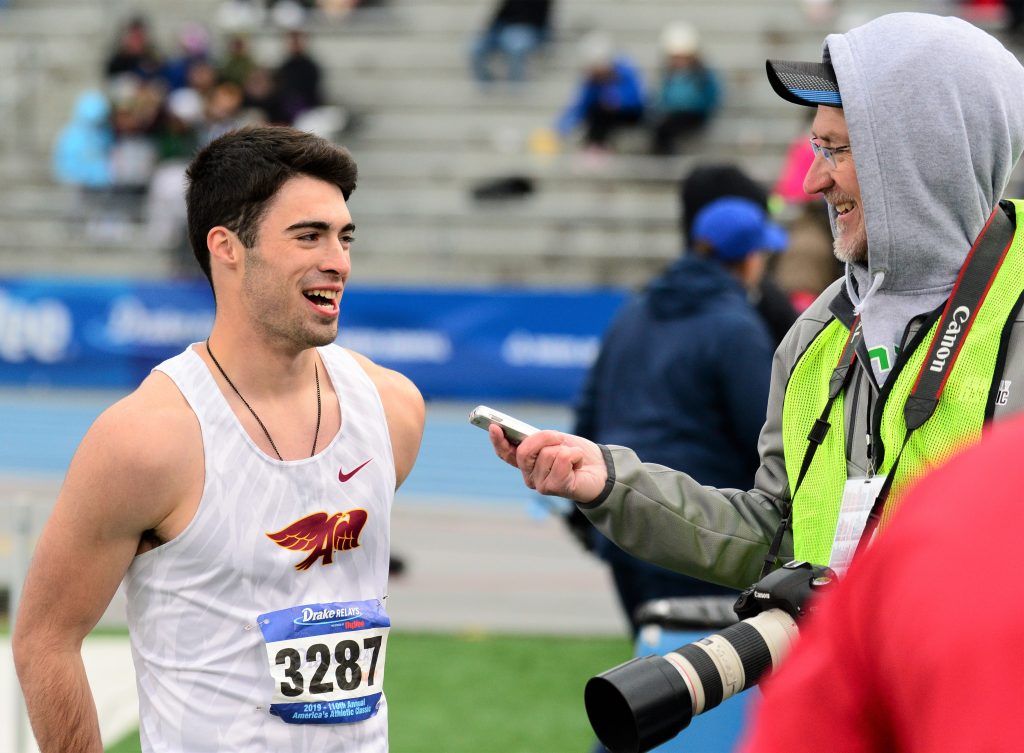 "We were worried about Boyd because he's kind of injured," Niffenegger said. "But after the prelims, we felt good with our time (59.80). We went along with it and just prayed after that."
Ankeny also medaled in the 4×100 relay on Saturday. The foursome of Max Smith, Scherle, Peyton Agan and Niffenegger placed sixth in a time of 44.41 seconds.
The Hawks qualified for the final by running a time of 43.77 earlier on Saturday. They were unable to match that clocking in the final, but they benefited from the misfortune of other teams–Bettendorf was disqualified and Dowling Catholic did not finish the race–in order to move up to sixth place.
Valley easily won the race in 42.48.