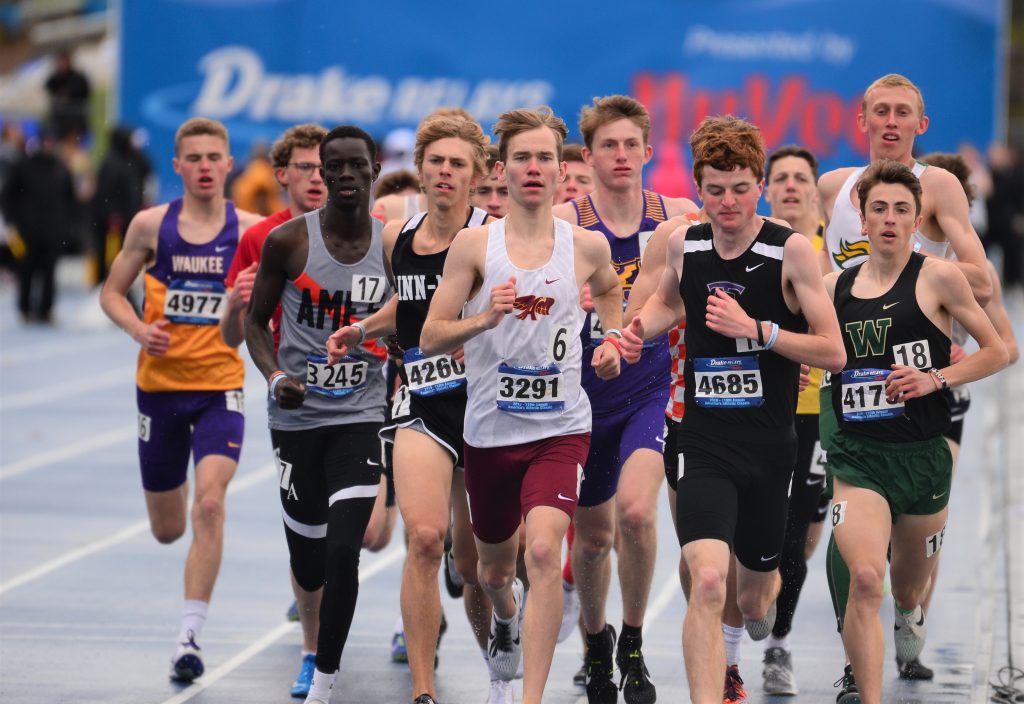 Ankeny's Tim Sindt didn't mind coming in second place on Saturday.
The only runner that beat him, Joe Schaefer of Johnston, is a good friend.
Schaefer won the boys' 1,600-meter run at the Drake Relays in a time of 4:21.33. Sindt was the runner-up in 4:23.48.
"I'm super happy for him," Sindt said. "We're going to be roommates at Iowa State next year. We said going in that our goal was to go 1-2, and I'm ok with it."
Both runners were seeking their second victory of the weekend. Sindt won the 3,200 on Thursday, then elected to skip the 800 on Friday–a race that Schaefer won.
On Saturday, Sindt moved ahead of the field on the third lap, but was unable to pull away.
"I took the lead kind of early and felt the wind on the backstretch, but everybody was dealing with the wind," Sindt said. "So that's not an excuse."
Schaefer took the lead with a lap to go and ran the final 400 meters in 62.12 seconds to earn the win. After dropping back to fourth place, Sindt rallied to finish second.
"It's just windy out here, and it's tough," Sindt said. "That was a good race by Joe. It wasn't my best effort, but I'll come back at state and I'll win it there."
Even though Sindt won the 3,200, he said he prefers the mile.
"The 3,200 is way more strategic," he said. "This race is a lot more fun. I just need to finish well."