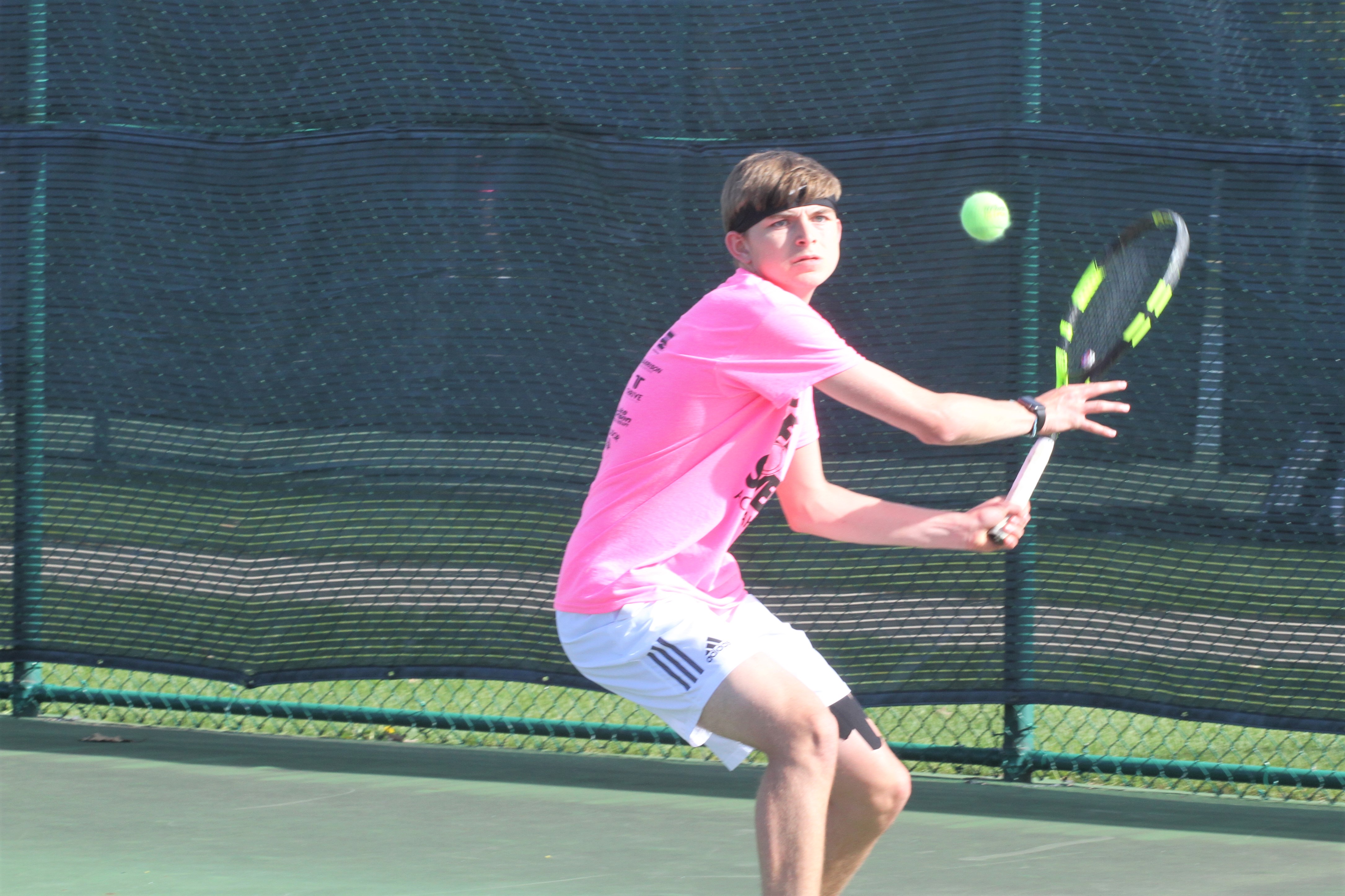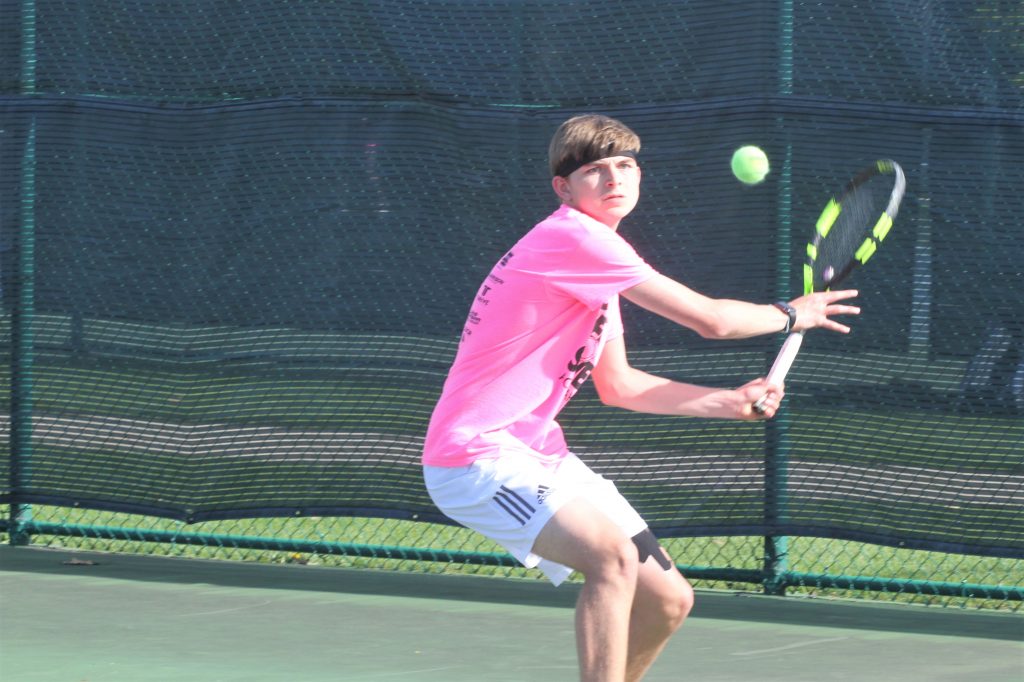 The Ankeny Centennial boys' tennis team continued its winning ways on Monday.
This time, it came at the expense of its crosstown rival.
The Jaguars clinched at least a share of the CIML Central Conference title with a 10-1 victory over Ankeny. They improved to 4-0 in the league and 9-1 overall, while the Hawks' records dropped to 1-3 and 2-7.
"It was a great night for tennis," said Centennial coach Tami Lewton, whose team can capture the outright conference crown with a win over Urbandale on Friday. "It was so cool to see four teams supporting one cause (with the Pink Out fundraiser)! We raised over $250 (to fight cancer)."
Centennial won all six singles matches in straight sets. Will Blevins cruised to an easy victory at the No. 1 spot, then left early to be inducted into the National Honor Society.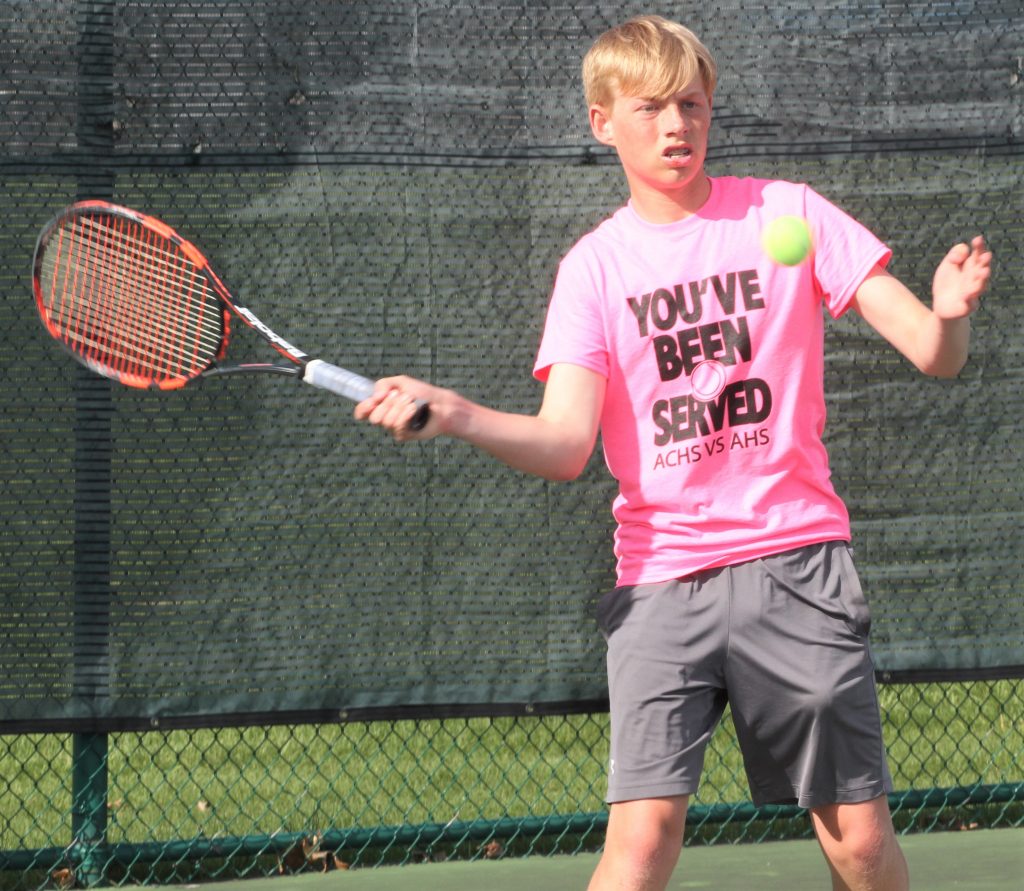 Teammate James Cole, who has been battling an injury, did not play singles but teamed up with Zach Petersen for a three-set win at No. 2 doubles.
"Again, we did not have a full lineup," Lewton said. "James is still working his way back into playing both singles and doubles, so Nic Mackaman stepped into the singles lineup for us."
Mackaman posted a 6-4, 6-4 victory over Sam Lee at No. 6 singles. But Lee then teamed up with Sam Wu to earn some revenge in doubles, posting a 7-6, 0-6, 10-8 win over Mackaman and Jonah Hegstad at the No. 4 position.
"I thought we competed well in most of our singles matches, and we were right there in doubles with three of the matches coming down to third-set tiebreakers," said Ankeny coach Steve Smith. "However, Centennial is a great team all around, and they are deeper than most other teams. Coach Lewton's players put in the work during the summer and off-season, and it shows.
"I hope our team recognizes just how talented we are given how well they competed, but I also hope they see what it takes to beat the best," he added.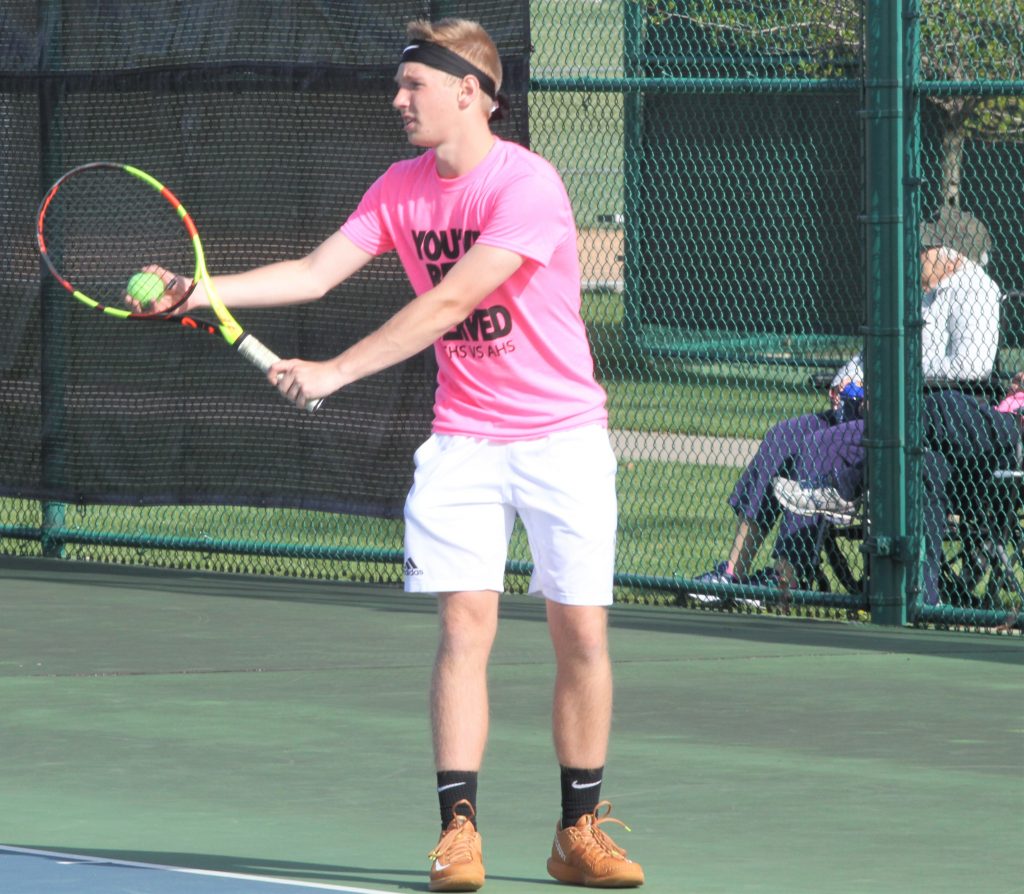 Here are the match-by-match results:
Centennial 10, Ankeny 1
Singles–Blevins beat Davis, 6-0, 6-0; Densmore beat Parkinson, 6-0, 6-3; Lofgren beat McCann, 6-1, 6-0; Petersen beat C. Bush, 6-0, 7-5; Unick beat Ferree, 6-4, 6-0; Mackaman beat Lee, 6-4, 6-4.
Doubles–Densmore-Lofgren beat Davis-Parkinson, 6-2, 6-0; Petersen-Cole beat McCann-C. Bush, 5-7, 6-2, 10-4; Unick-DenAdel beat Ferree-Schon, 6-3, 6-1; Lee-Wu (A) beat Mackaman-Hegstad, 7-6, 0-6, 10-8; Peterson-Livingston beat Dunwoody-Somers, 4-6, 6-2, 10-7.