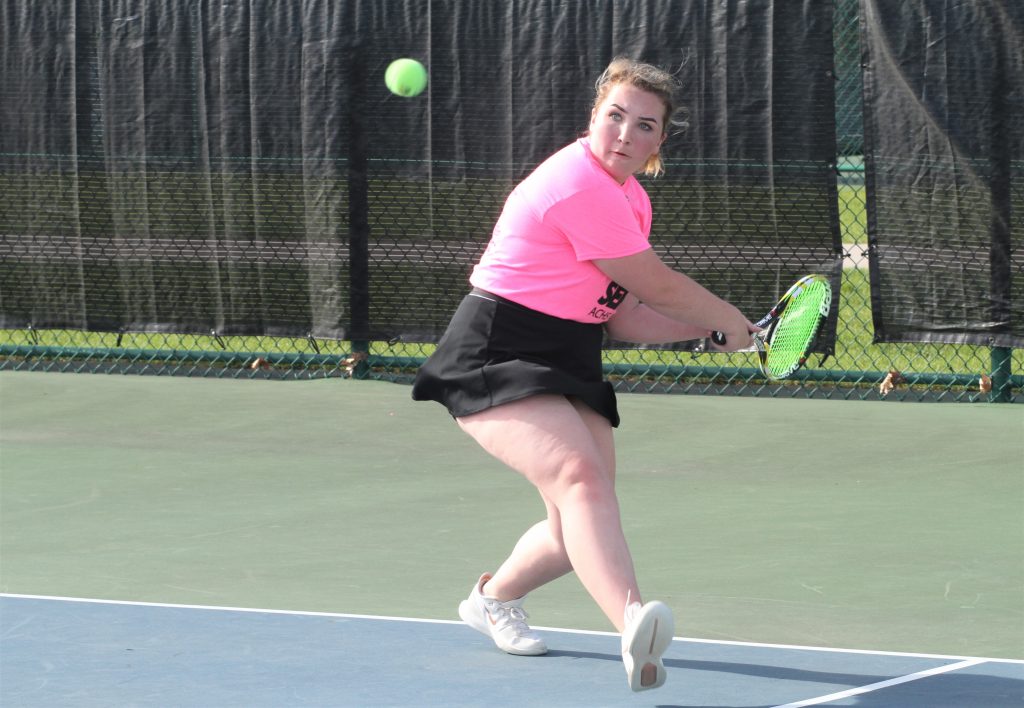 Although the Ankeny and Ankeny Centennial girls' tennis teams battled each other on the courts Monday, the two squads came together for a common cause.
It was the annual Pink Out Night at the Prairie Ridge courts, where a fundraiser was held for the fight against cancer.
"It was a perfect day for tennis," said Centennial coach Ryan Petersen. "My favorite part of the meet was that all four Ankeny teams had pink shirts on to unite for the fight against cancer."
On the courts, Centennial rolled to an 11-0 victory over its crosstown rival. The Jaguars improved to 1-3 in the CIML Central Conference and 6-3 overall, while Ankeny's records dropped to 0-4 and 2-6.
"The girls all had great attitudes," Petersen said. "Tayler (Bloom) played very well in her (singles) match."
The closest match of the night came at No. 5 singles, where Centennial's Grace Nemmers rallied from a one-set deficit to defeat Reilly Johnson. She posted a 4-6, 6-1, 10-5 victory.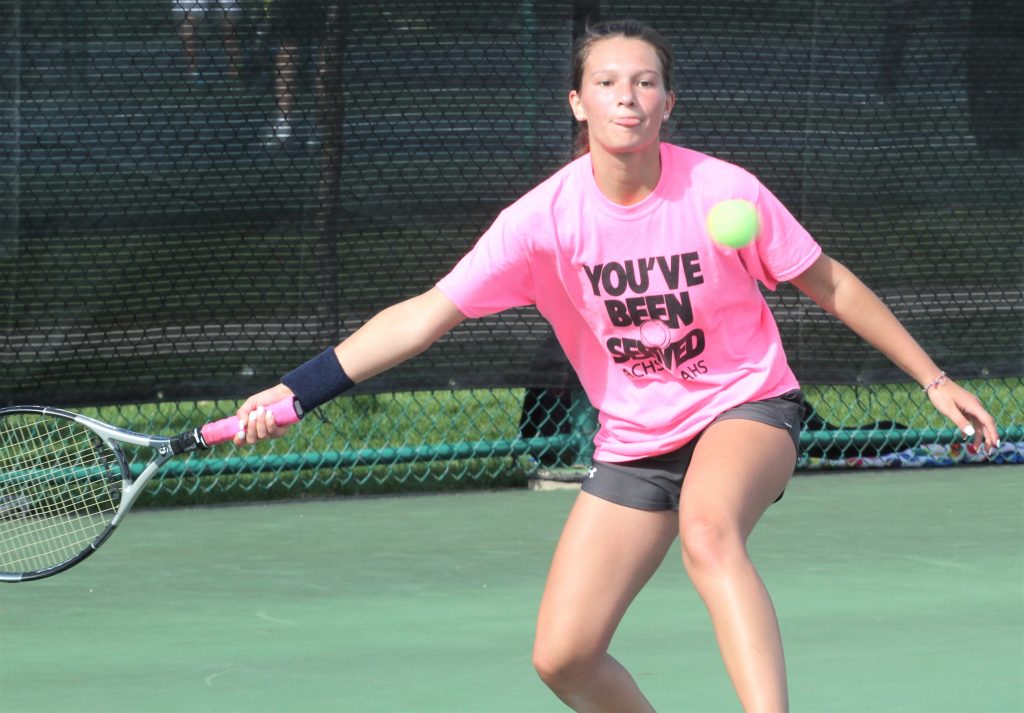 Ankeny's Lydia Blatt also played well at the No. 6 spot. She lost a second-set tiebreaker to Abby Bendezu.
"It was a fantastic night supporting a great cause!" said Ankeny coach Katie Owens. "I am proud of this group of young ladies. We had close matches at 5 and 6 singles."
Here are the match-by-match results:
Centennial 11, Ankeny 0
Singles–A. Gustafson beat Weber, 6-1, 6-2; J. Gustafson beat Sommerfeld, 6-0, 6-0; Guan beat Penningroth, 6-2, 6-1; Bloom beat Luther, 6-1, 6-1; Nemmers beat R. Johnson, 4-6, 6-1, 10-5; Bendezu beat Blatt, 6-0, 7-6.
Doubles–A. Gustafson-J. Gustafson beat Weber-Penningroth, 6-3, 6-3; Guan-Bloom beat Sommerfeld-R. Johnson, 6-1, 6-0; Nemmers-Bendezu beat Luther-Blatt, 6-2, 6-2; Bockart-Ryan beat Grubb-Bete, 6-1, 6-4; Bryan-Kaiser beat Behrens-Bovee, 6-2, 6-0.