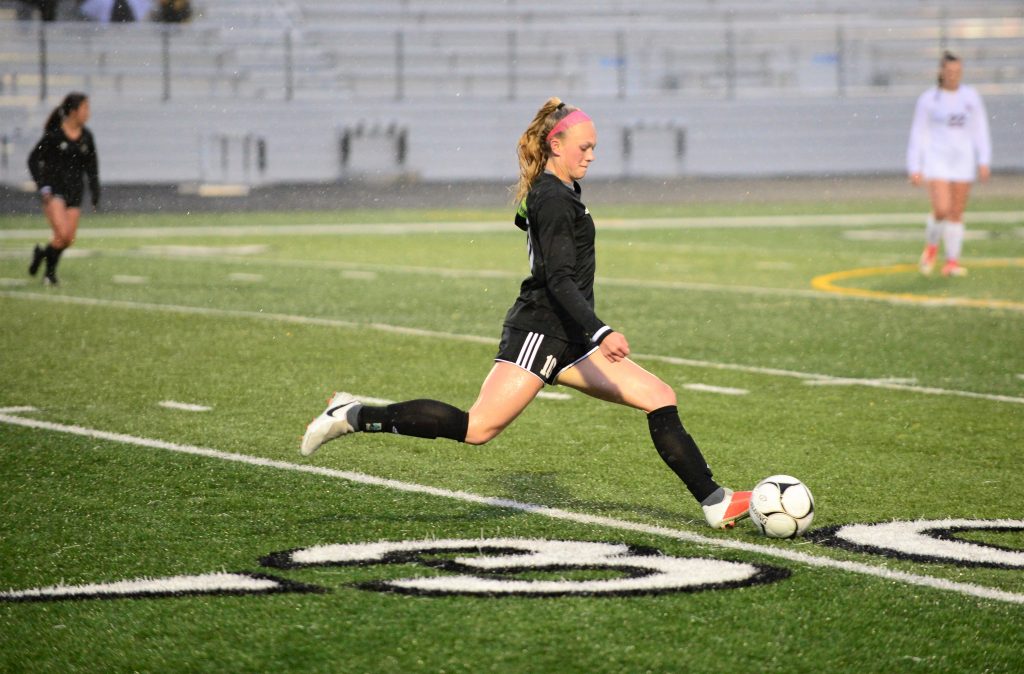 The second-ranked Ankeny Centennial girls' soccer team is finding out what it's like to have a target on its back.
The defending state champion Jaguars lost for the third time in four games on Tuesday, falling to No. 8 Dowling Catholic, 2-1, in a shootout at Centennial.
The contest was played in a steady rain with strong winds.
"The weather was miserable, but Dowling had to deal with the same conditions," said Centennial coach Chris Allen. "I'm not going to blame that. We just came out of Burlington with similar conditions, so we've just got to find a way to get the job done."
After the game went to a shootout, Dowling needed only three shots to earn the victory. The Maroons converted their first three attempts, while Centennial failed to convert any of its three.
"We just didn't take care of business in the PKs, and their keeper was fantastic," Allen said.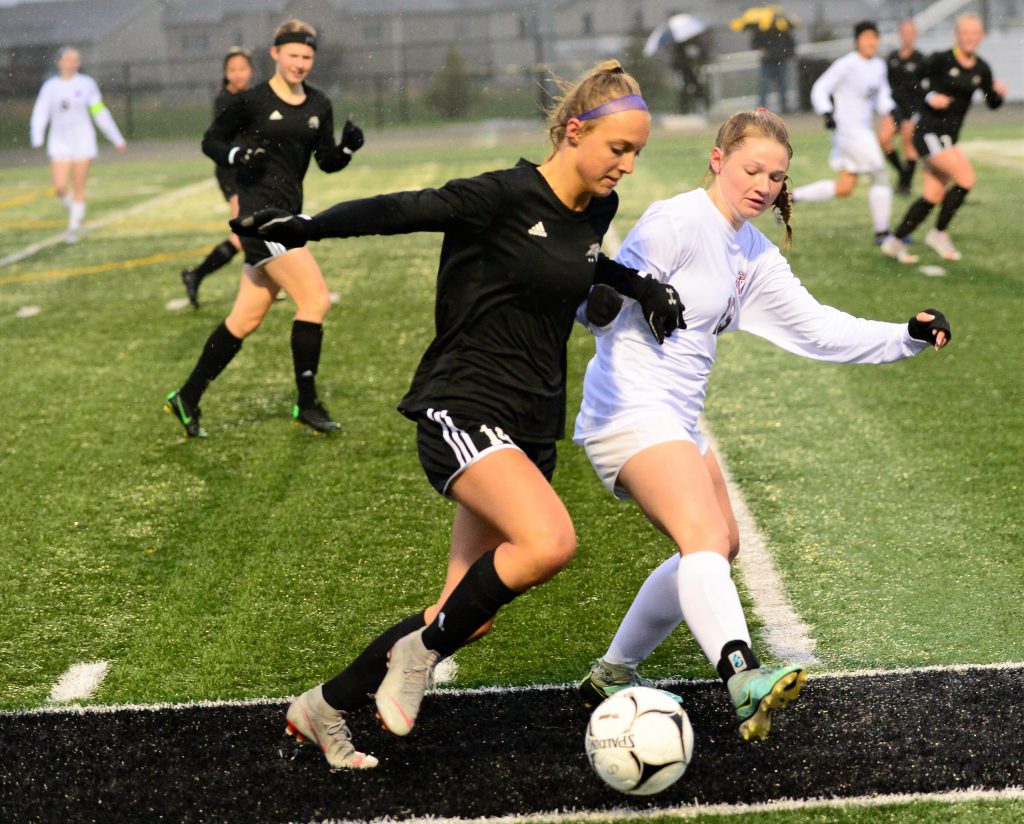 The win improved Dowling to 2-1 in the CIML Central Conference and 6-1 overall. Centennial's records dropped to 1-1 and 7-3.
Allen said his team is learning a valuable lesson. If the Jaguars don't match the intensity of their opponents, they are going to lose.
"Dowling was opportunistic," he said. "Every team wants a part of us, and we have to be prepared for that. We don't have to be victims to everybody."
Centennial took a 1-0 lead midway through the first half. Elizabeth Overberg found the top left corner of the net for her third goal of the season, assisted by Carlie Jensen.
"It was a really nice goal from the top of the 18. She lit it up," Allen said. "Elizabeth spent 20 minutes after practice the other night just working on her shots, and it paid off. That's a kid that is hungry and wants it. Hopefully, it sets a tone for everybody else."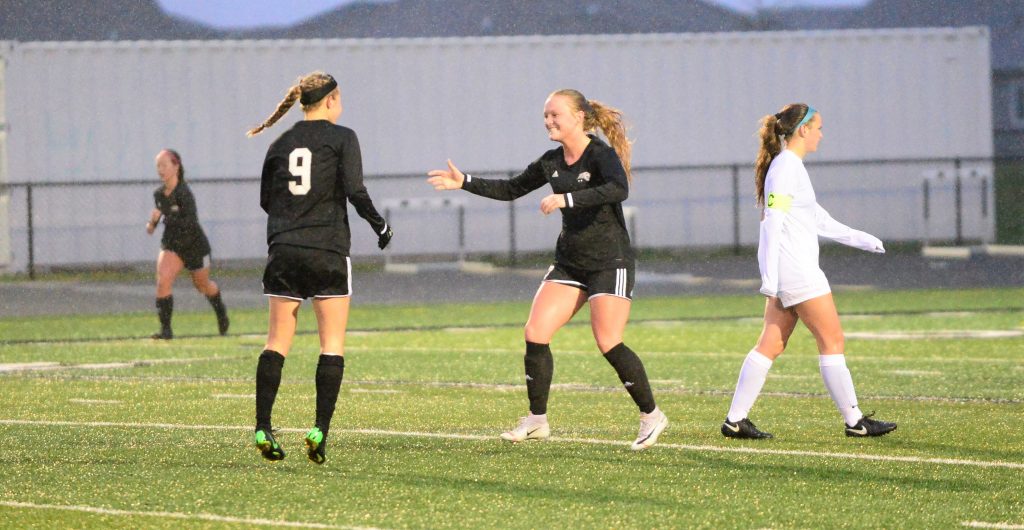 Dowling then tied the score in the 34th minute. Natalia Scales got the equalizer for the Maroons.
Neither team scored again during regulation, sending the contest to overtime. Two extra periods failed to produce a golden goal.
The Maroons then quickly won the shootout.
"It was a tough one," Allen said. "It's a (losing) string that's unusual to any of our programs, but it's our (losing streak). We keep putting ourselves in these situations.
"We just have to turn things around, and we'd like to do it sooner rather than later," he added.