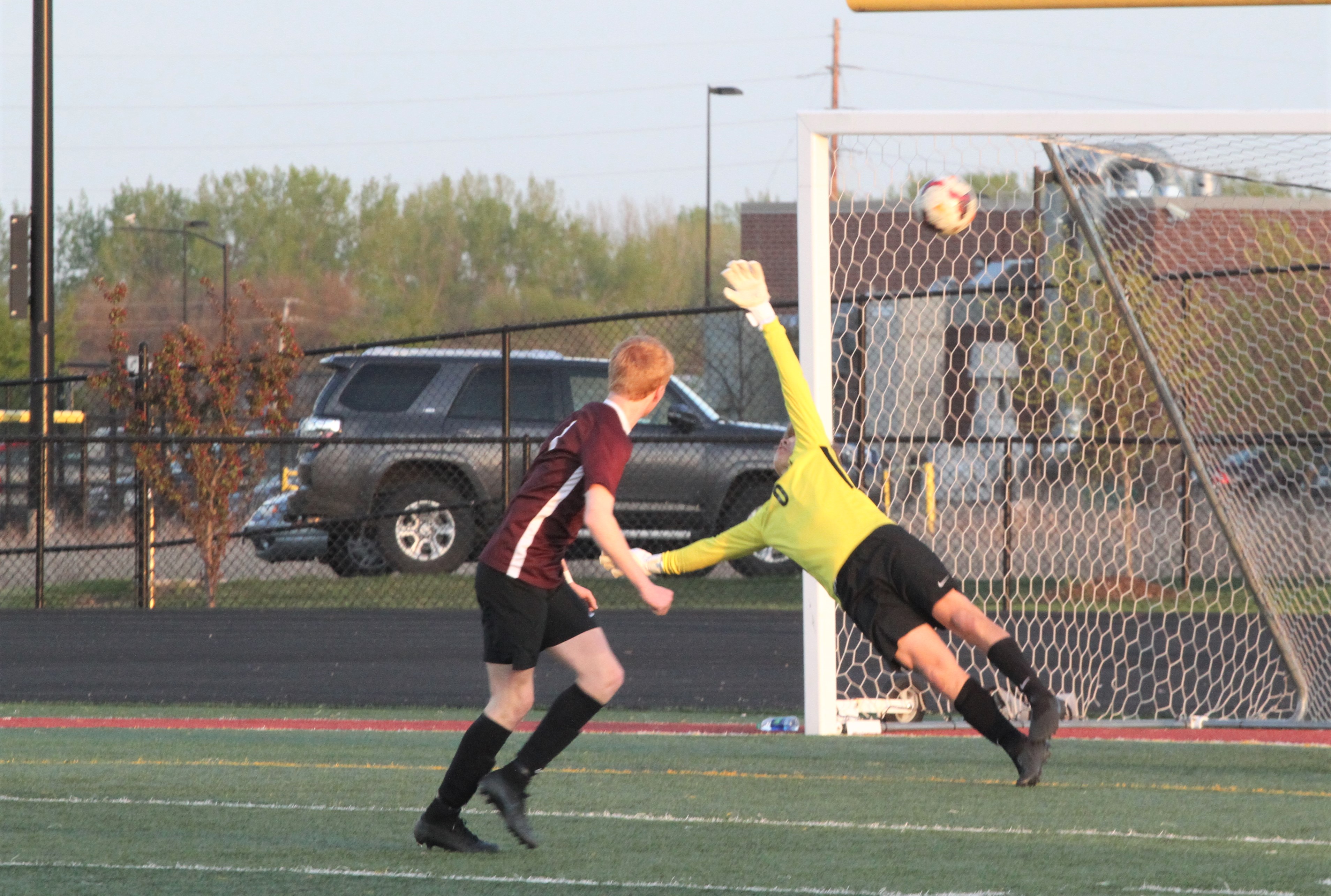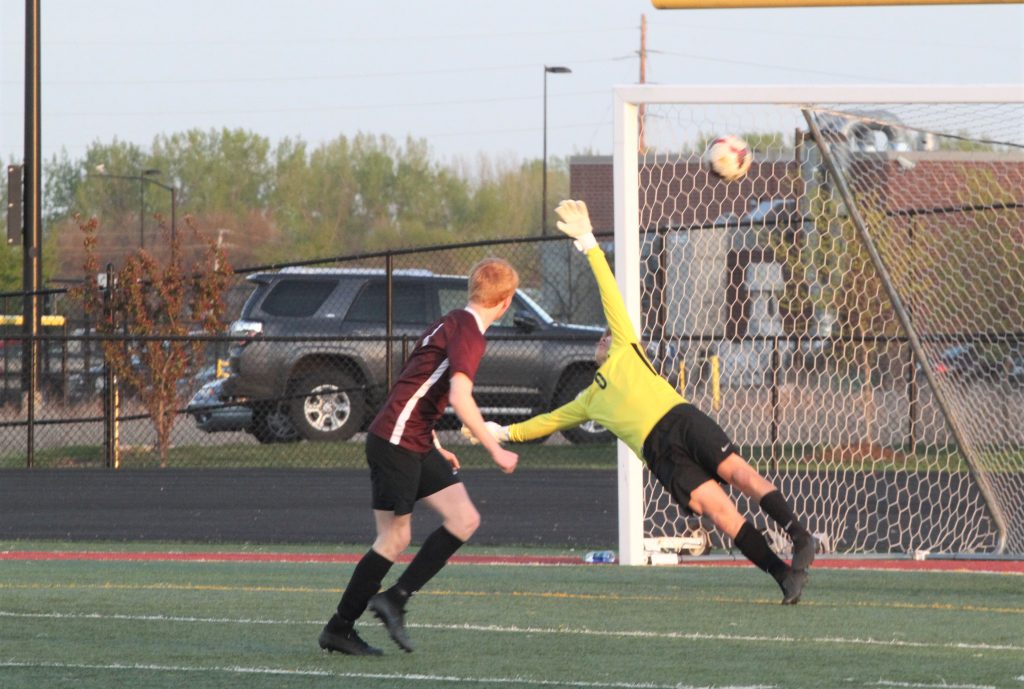 The Ames boys' soccer team entered Monday's game at Ankeny on the heels of three consecutive shutout losses.
The Little Cyclones were then outshot by Ankeny, 29-4, in the CIML Central Conference game.
And yet, somehow, Ames emerged with a 2-1 victory over the seventh-ranked Hawks.
"It was another tough loss," said Ankeny coach Jordan Burns. "It was really frustrating. We played really well actually. We're just going through a bit of a goal drought at the moment."
Blake Bosley had both goals for Ames, which improved to 1-2 in the conference and 6-4 overall. The Hawks' records dropped to 1-2 and 6-5.
Bosley drilled a shot past Ankeny goalkeeper Zach Young in the 13th minute to put the Little Cyclones ahead.
"For them, it was a good goal," Burns said. "For us, it was poor defending. But credit to their guy–it was a long run and a good goal."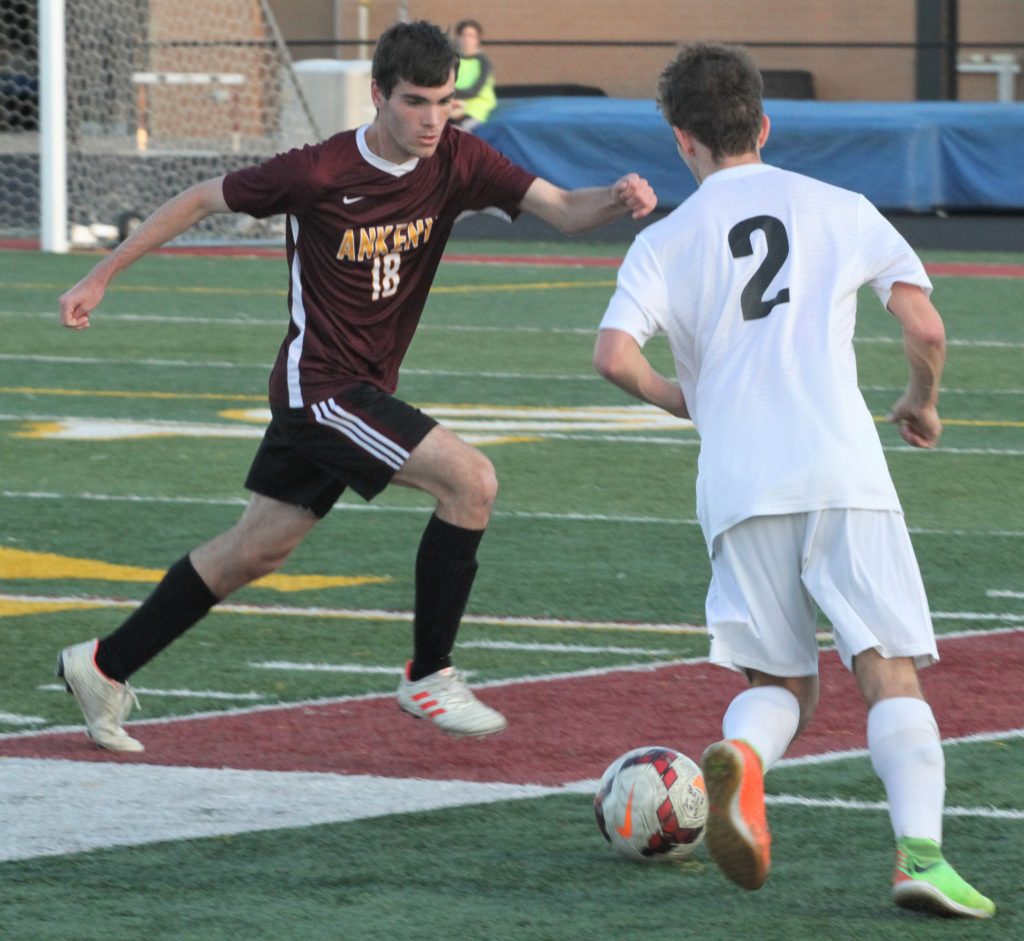 The Hawks tied the score in the 36th minute. A penalty kick by Kolby Raineri was denied, but Raineri then scored off the rebound.
However, Ames scored the go-ahead goal on a penalty kick by Bosley in the 66th minute.
"We definitely created enough chances to win the game," Burns said. "We just couldn't put them away."
Both Raineri and fellow senior Charlie Pritchard had multiple chances to score for the Hawks. That duo combined for more than 40 goals last year.
"You'd bet on those guys to convert every time," Burns said. "But it just wasn't our night. You could see the frustration on Charlie's face toward the end of the game."
Ankeny will try to snap its two-game losing streak on Friday, when the Hawks host Fort Dodge.
"I believe in the boys that they'll come through at the end of the season," Burns said. "I'd rather have (a scoring drought) now than in substate or even at state."