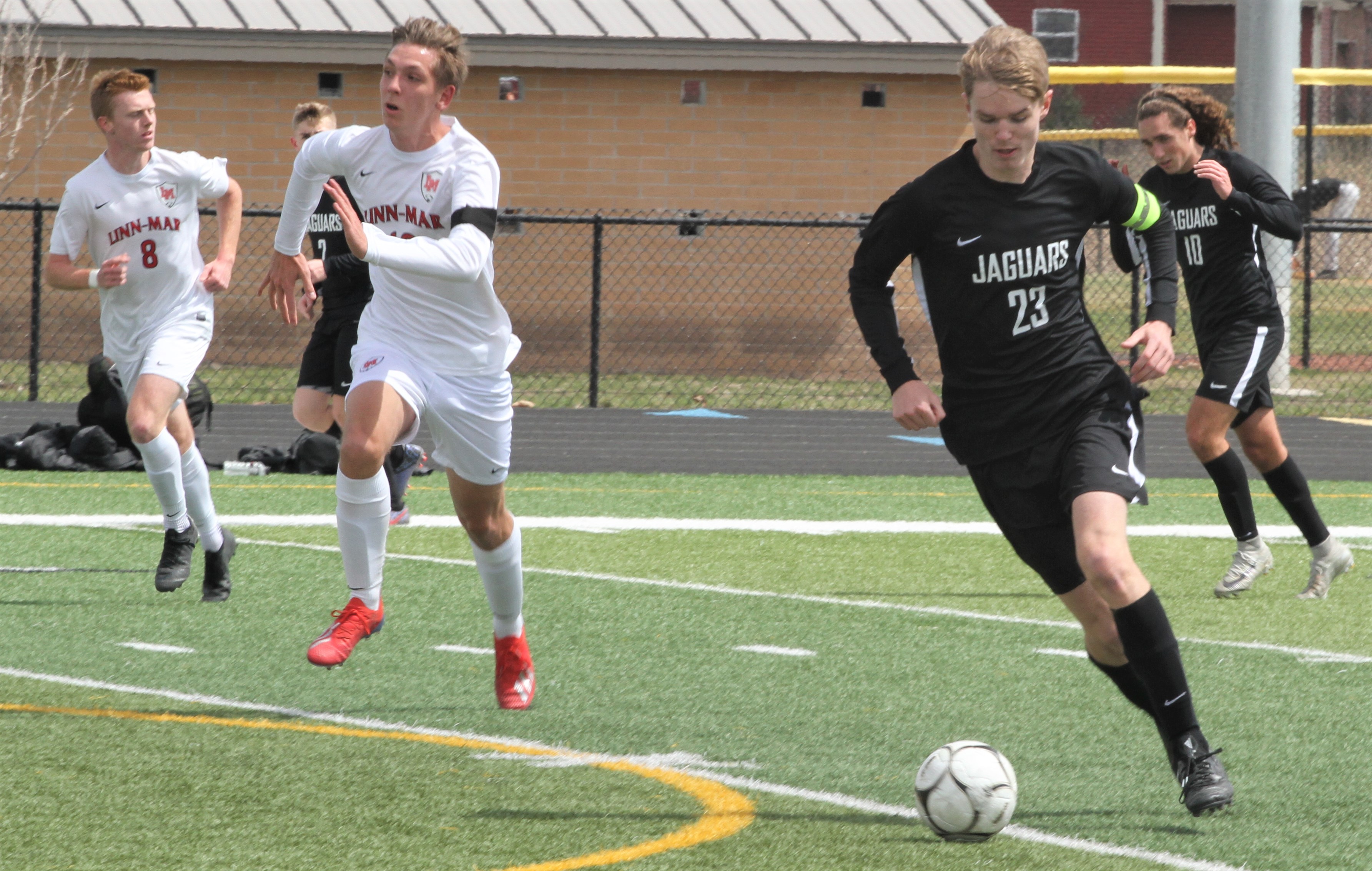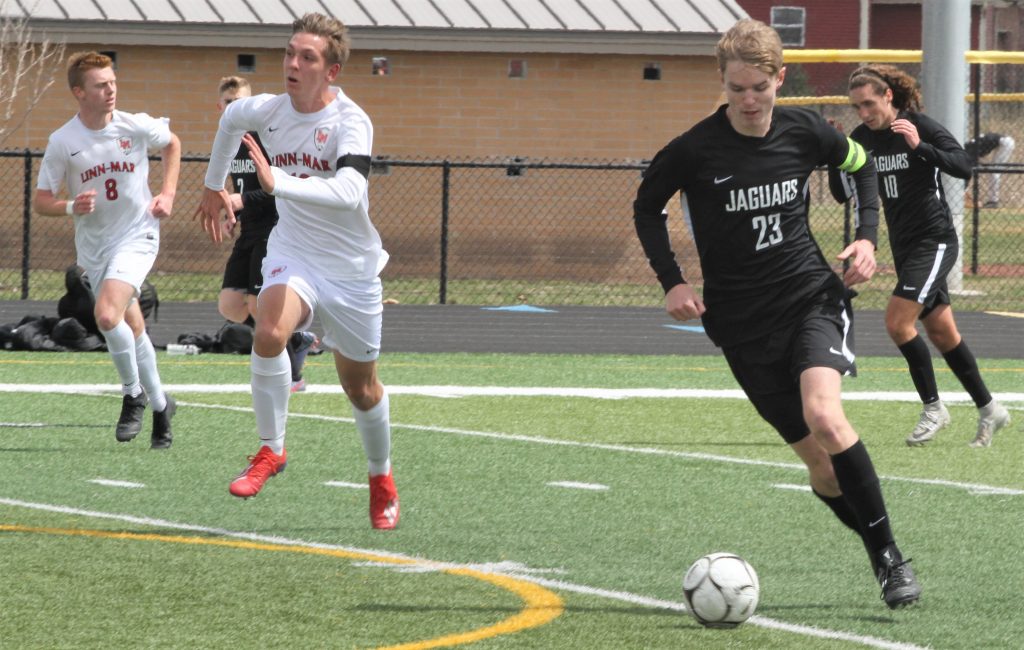 The final score didn't reflect how Ankeny Centennial dominated Tuesday's boys' soccer game at Dowling Catholic.
The fifth-ranked Jaguars came away with a 2-1 victory on a rainy night, handing No. 14 Dowling its fourth straight loss.
"It was quite possibly the most convincing 2-1 game I've ever seen," said Centennial coach Brian Duax. "We gifted them their goal. Other than that, we were in complete control the entire game. We just didn't have that killer instinct to put them away."
All of the scoring came in the first half. The Jaguars took a 1-0 lead about 8 minutes into the game when Hajrudin Besic scored off an assist by Nick Ashton.
The Maroons tied the score midway through the half–with a lot of help from Centennial.
"It was a silly mistake in the back that gave them a goal," Duax said.
The Jaguars scored the go-ahead goal in the 30th minute. Michael Brandt found the net off a corner kick from Connor Page.
Centennial was unable to increase its lead in the second half, but Dowling never threatened to score an equalizer, either.
"They were only dangerous when we weren't as clean as we needed to be on the back end," Duax said.
The Jaguars improved to 3-0 in the CIML Central Conference and 11-2 overall. No. 6 Urbandale (2-0) is the only other team without a loss in league play.
The Maroons' records dropped to 0-3 and 7-5.
"A win is a win," Duax said. "It wasn't with as much authority as I would have liked, but I'll take it."