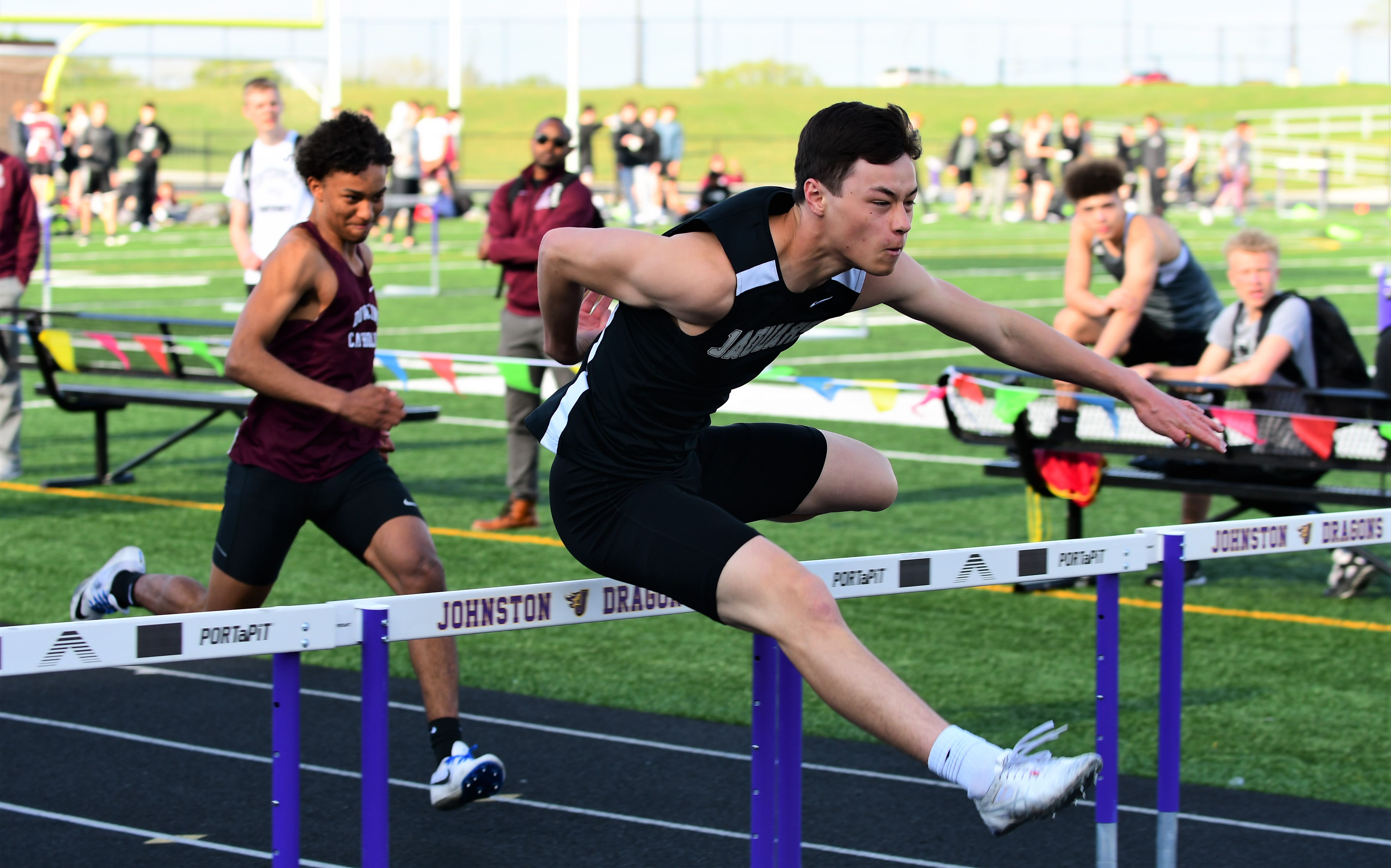 The Ankeny Centennial boys' track team won three relays and placed second overall in the CIML Central Conference meet on Thursday at Johnston.
Ankeny, meanwhile, took fifth in the six-team field with 72 points. The Hawks' lone victory was provided by Tim Sindt, who won the 1,600-meter run in a time of 4:21.75.
Ames easily won the conference title with 146 points. The Little Cyclones captured nine events.
Centennial won the final event, the 4×400 relay, to edge Dowling Catholic for second place. The Jaguars finished with 121 points, two more than the Maroons.
The foursome of Dylan DeAngelo, Avery Gates, Seth Pippett and Liam Murphy won the 4×400 in a time of 3:23.71. The Jaguars crossed the finish line just ahead of Urbandale (3:23.92) and Johnston (3:23.93).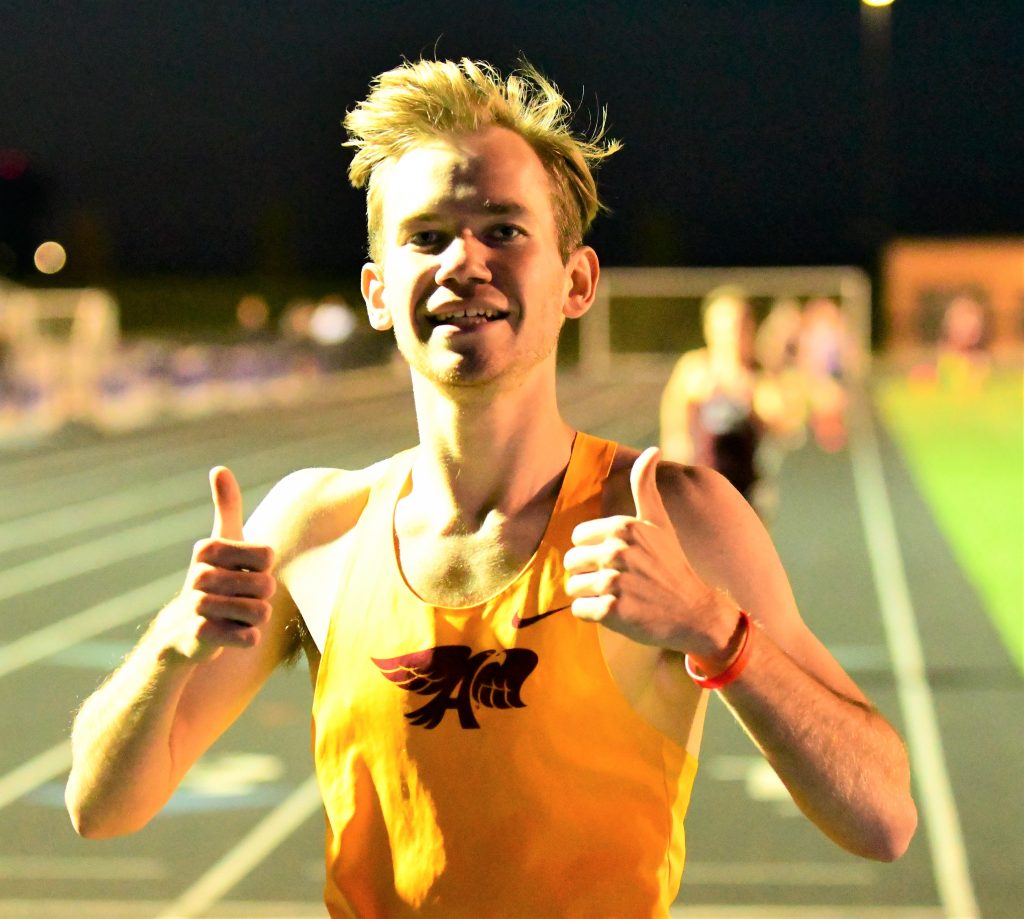 "As a team it was a great effort," said Centennial coach Nate Smith. "Now we have to get prepared for the district meet."
Centennial won the sprint medley relay in a time of 1:33.34. That team consisted of Gates, Murphy, Jon Wong and Thomas Collins.
Wong also helped the Jaguars to a victory in the shuttle hurdle relay. He teamed up with DeAngelo, Tyler Johnson and Nathan Reinke to post a time of 59.00 seconds.
It was a good night for Centennial's hurdlers. Wong added a third-place finish in the 400 hurdles, posting a time of 57.20 seconds.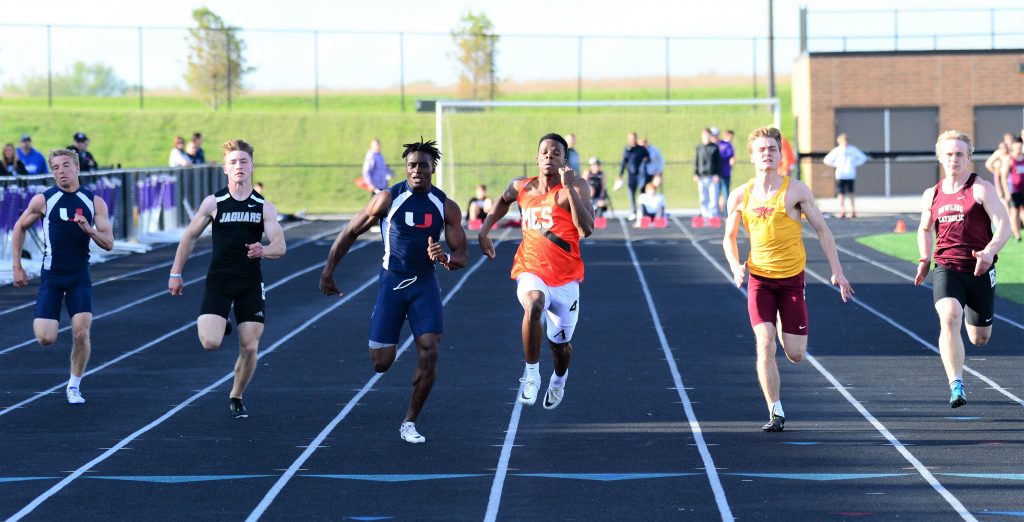 Johnson and Reinke posted a 2-3 finish in the 110 hurdles. Johnson turned in a time of 15.64 seconds, while Reinke was clocked in 15.73.
Murphy placed second in the 200 in 22.45 seconds. He also anchored the Jaguars to a runner-up finish in the 4×200 relay.
James Jacavino took second in the high jump at 6 feet. Placing third for Centennial were Gabe Vicker in the 3,200 (9:50.99) and Trevor Formanek in the discus (144-1).
Ankeny placed second in the 4×800 relay. Sindt teamed up with Jalen Elwell, Ethan Norgaard and Anyoun Anyoun to post a time of 8:07.01.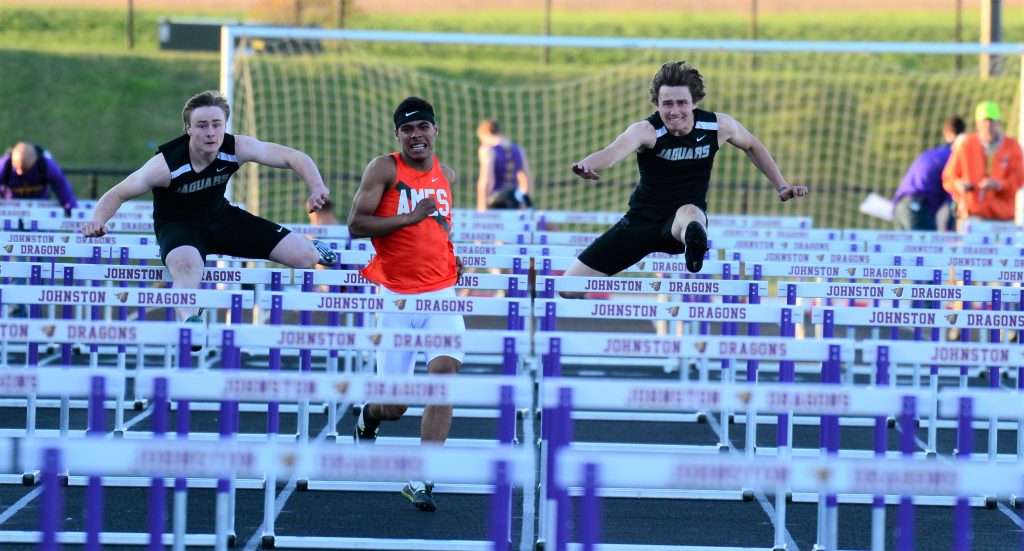 Conner Niffenegger was the runner-up in the 400 hurdles. He was clocked in 56.78.
Max Smith took third in the 100 in 10.92 seconds. Anyoun was third in the 400 in 51.72.
Jacob Baier added another third-place finish in the shot put. His best throw measured 53 feet 3/4 inch.
"We accomplished what we wanted to," said Ankeny coach Nick Nelson. "Now we need to get some guys healthy for a good showing at the district meet."