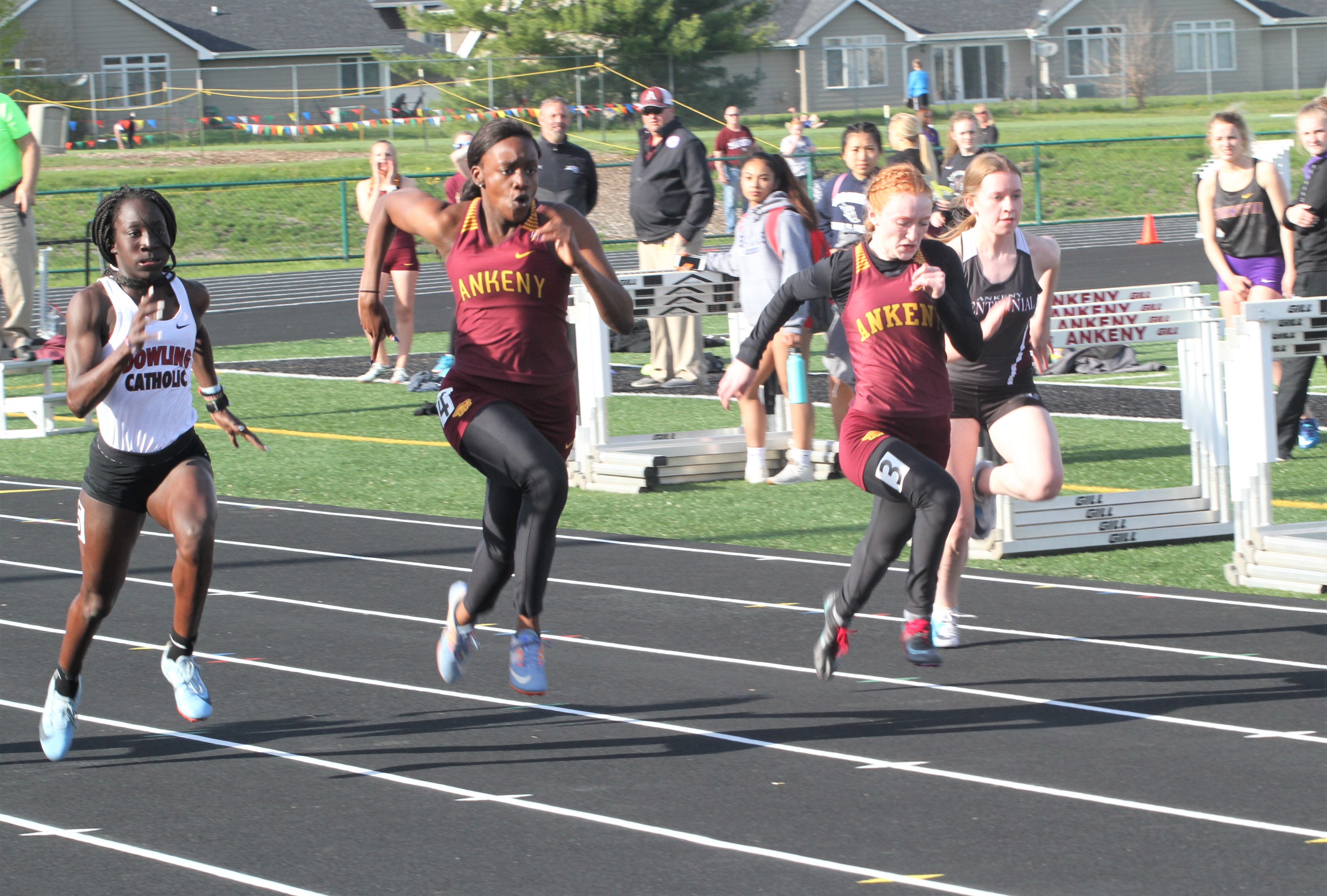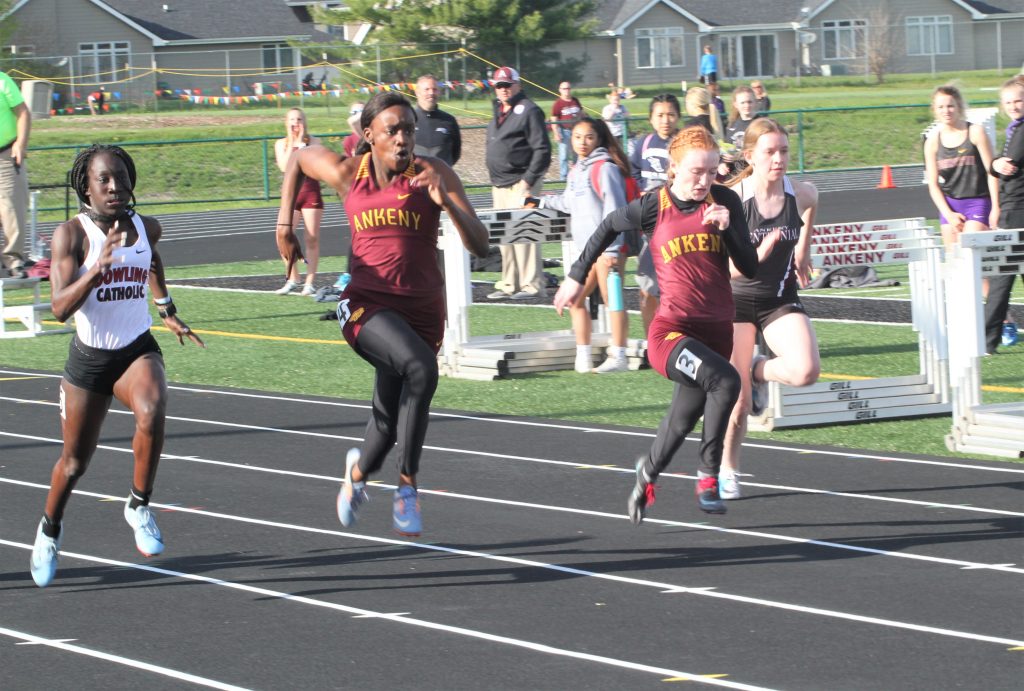 There isn't much separation between the Ankeny and Ankeny Centennial girls' track teams.
The two rivals have taken turns defeating each other this season, and on Thursday the Hawkettes and Jaguars battled down to the wire for third place in the CIML Central Conference meet at Ankeny.
In the final event of the night, Ankeny placed fourth in the 4×400 relay–one spot ahead of the Jaguars–to earn an apparent third-place finish overall. The Hawkettes ended up with 89 points, one more than Centennial.
However, a scoring error that was discovered on Friday took one point away from Ankeny. Thus, the two teams actually finished in a tie with 88 points apiece.
"We didn't go into the night with expectations for where we would place," said Ankeny coach Thomas Cotter. "We wanted to keep everyone healthy, clarify a few events headed into districts, and get as many personal bests as possible. Check, check and check."
Centennial coach Andrew Kruzich was also pleased with his team's performance.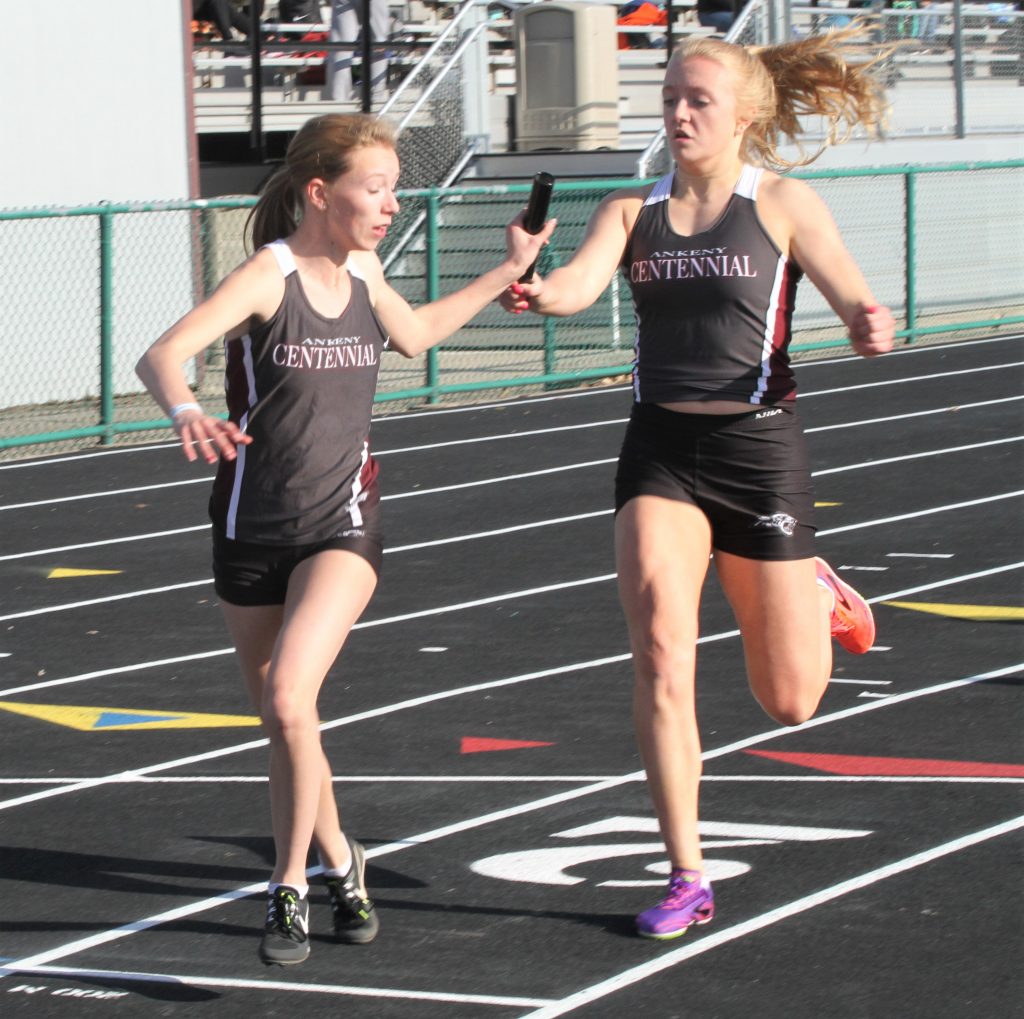 "I thought we ran hard again," he said. "Our girls did a nice job of being focused, and they gave a great effort. We thought if we ran really well, we could be third–and we almost were. It's too bad our 4×400 was in the position they were at the end of the meet–two freshmen and two sophomores in a relay we didn't have loaded up with third place on the line. That's a lot of pressure, but it will help them grow and improve from here."
Dowling Catholic easily won the conference title with 153 points, finishing 37 points ahead of Johnston. The Maroons won five events.
Centennial captured three events, including both individual hurdles races. Katie Petersen took the 100 hurdles in a time of 14.77 seconds, while teammate Millie Hill won the 400 hurdles in 1:08.17.
The Jaguars also won the distance medley relay. The foursome of Olivia Anderson, Macee Pruisner, Elle Street and Kathryn Vortherms was clocked in 4:19.92.
"It's just a tough, tough conference," Kruzich said. "I don't think you'll find a better six-team division in the state. We were a Drake finalist in the shuttle hurdle, but are the third best team in our division, for instance. Johnston kind of puts a lid on the distance points, Ankeny does the same with their sprint talent, and Dowling's just good everywhere. So it's hard for us to find those spaces to punch through and get some wins."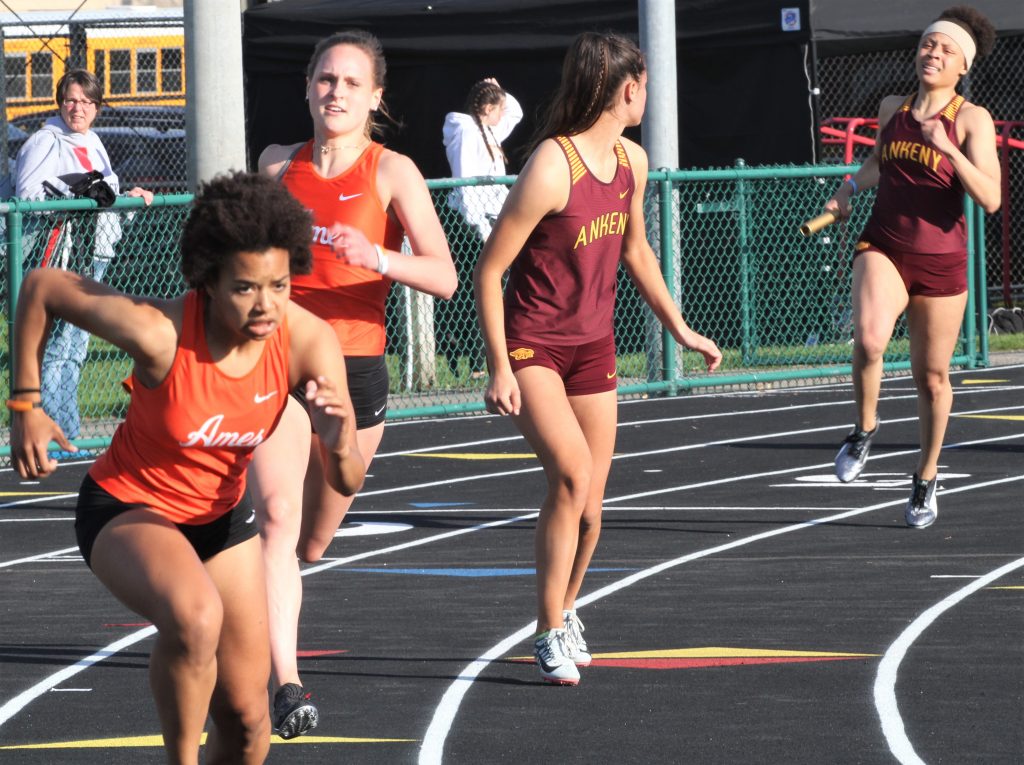 Ankeny got a victory in the 100 from Mytika Mayberry, who posted a time of 12.22 seconds. Teammate Eva van de Mortel was third in the same event in 12.76.
Mikala Sidney took second in the 200 in 25.75 seconds. The Hawkettes also earned runner-up honors in both the 4×100 and 4×200 relays.
"Per usual, our sprint crew looked strong and deep for us," Cotter said.
Shelby Romig had Ankeny's other first-place finish. She won the long jump with a leap of 16 feet 10 inches.
Sarah Bosch was second in the 400 hurdles in 1:09.54. She also ran on the Hawkettes' third-place 4×800 relay.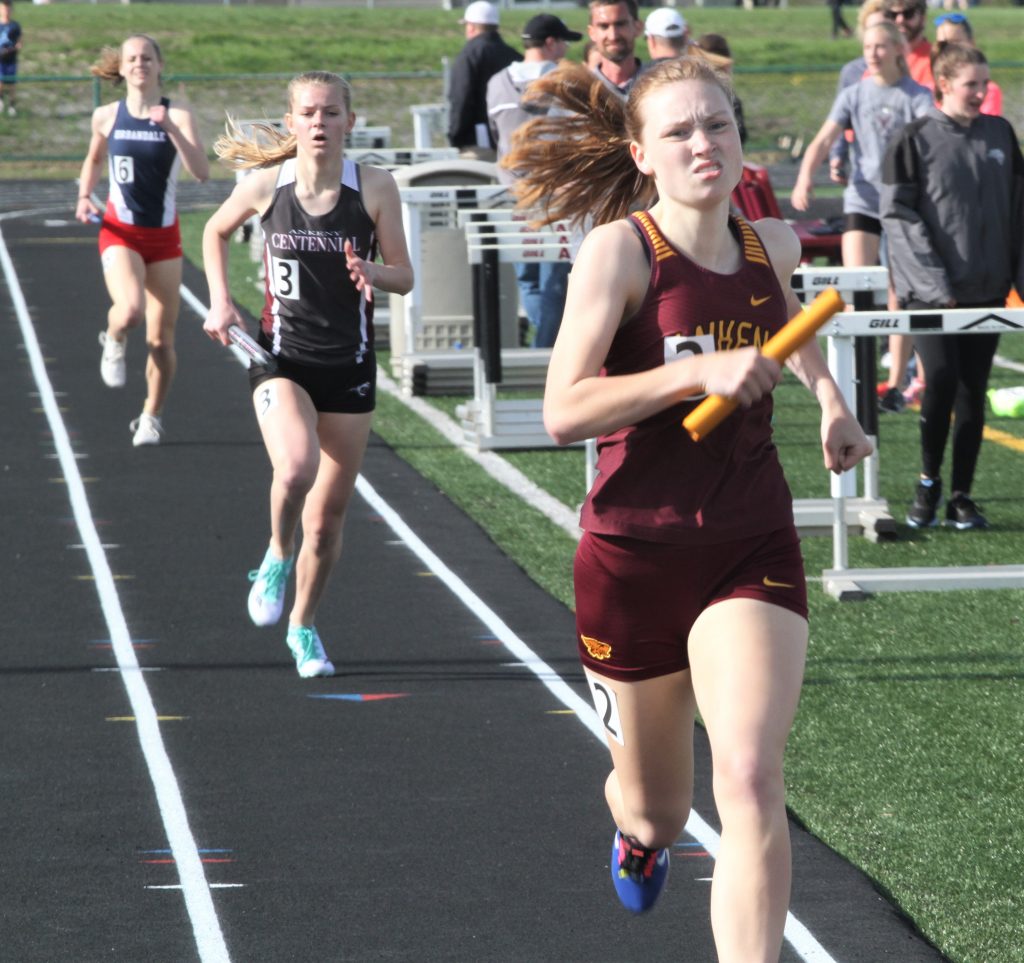 "Our 4×800 shaved 16 seconds off their season-best time," Cotter said. "That group has worked so hard all year. I'm so happy to see their work pay off now at the right time."
Centennial's Sophie Lampe tied for second in the high jump. She jumped 4 feet 10 inches.
The Jaguars also got a third-place finish from Morgan Graybill in the 3,000. She posted a time of 10:45.85.
"The conference meet is tricky to navigate," Kruzich said. "You can't run your girls too hard coming off of Drake, and we are still looking at girls in different places in preparation for our state qualifying meet next week. So you can't just load up the meet and have your best girls running four events, especially as quickly as this meet goes with only six teams.
"But overall, I thought we did a nice job," he added.