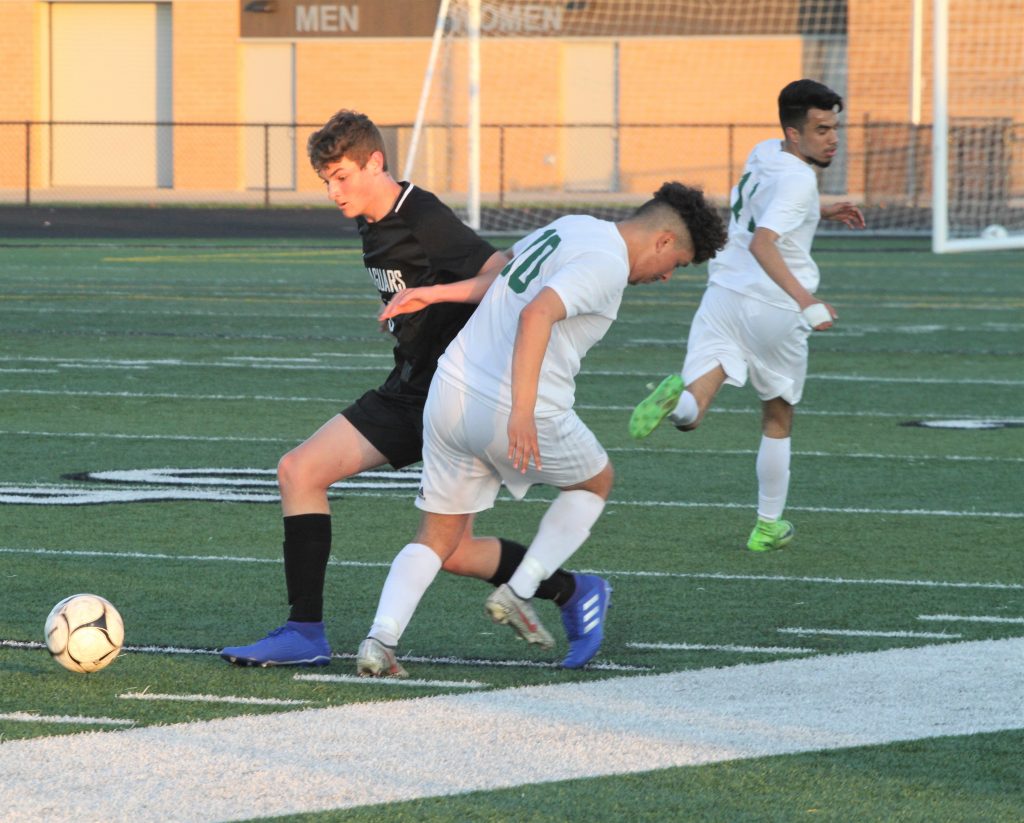 Ankeny Centennial boys' soccer coach Brian Duax recently moved his team's leading scorer, Will Overberg, to the Jaguars' defensive backfield.
It might seem like an odd move, but Centennial has yet to give up an "earned goal" in the two games since Duax changed his lineup.
On Thursday, the fifth-ranked Jaguars posted a 3-1 victory over No. 16 Des Moines Hoover in a non-conference game at Centennial. They raised their record to 12-2 on the season.
"Overberg playing right back gives us a lot of stability to build out of the back," Duax said. "It also allows him to attack without being marked. When he finds the ball as an outside back, he's got time and space and he can get a full head of steam going forward. I know he's willing to do it–it may not be his favorite thing–but I did this when I was at Dowling Catholic in 2005 or 2006. We put our best two players at outside backs, and we rode them all the way to the state final where we lost to Valley 1-0."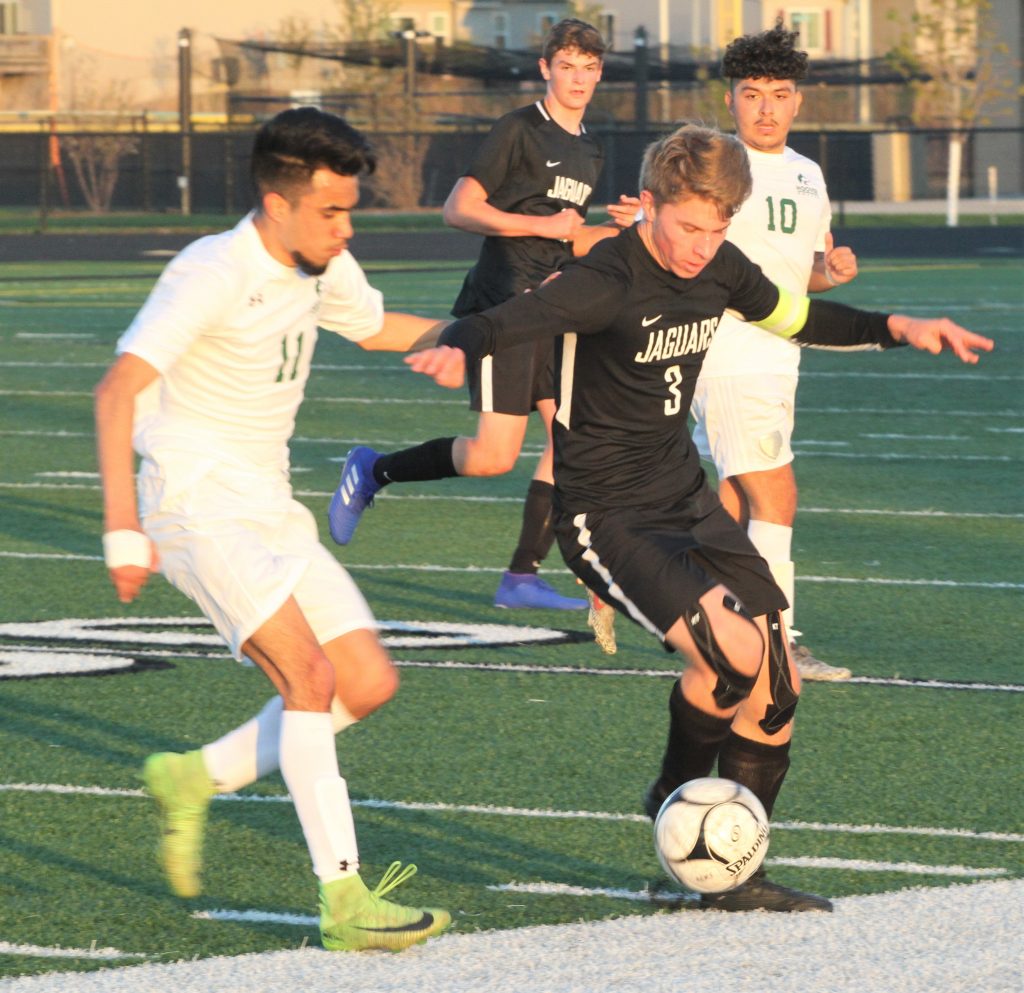 Duax also moved one of his other seniors, Michael Brandt, to a holding midfielder position. He had been playing in an attacking spot.
"We're just trying to make sure that we shore things up in the back while still being able to score goals," Duax said. "It's a work in progress."
Centennial held a 1-0 lead at halftime. Michael Poitry scored the game's first goal with about 10 minutes left in the half.
Hoover (8-4) then tied the score on a goal by Bawi Thawng early in the second half, but Duax said the Huskies didn't earn the goal.
"I thought we were in control most of the match. Hoover wasn't really dangerous unless we screwed up and allowed them to be dangerous," he said. "We had another silly mistake in the back–we basically gifted them a goal. We've got to clean those up as we get closer to the postseason."
The Jaguars then regained control of the game as Nick Ashton scored back-to-back goals to make it 3-1. Ashton now has six goals on the season.
Brandt and Overberg each had an assist for Centennial, which will host a showdown against crosstown rival Ankeny on Tuesday.
"The mistakes that we made are easily correctable," Duax said. "We just have to make the right decisions and have everyone on the same page."