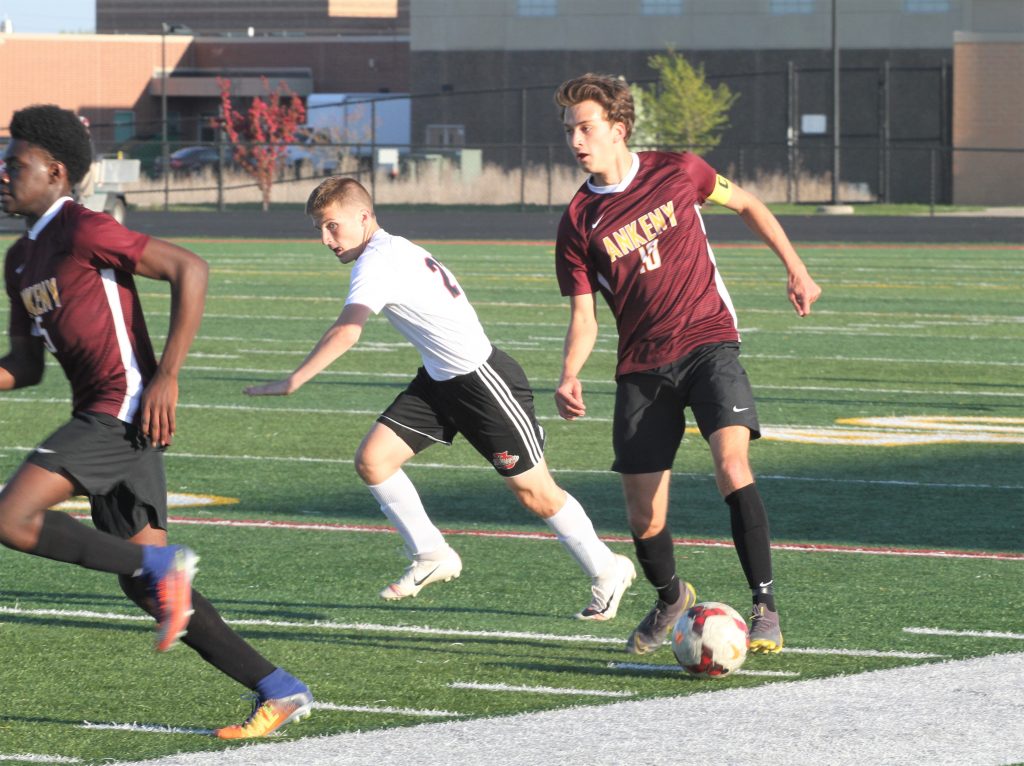 There was no chance that the Ankeny boys' soccer team was going to overlook visiting Fort Dodge on Friday–despite the Dodgers' less-than-impressive record.
Fort Dodge was coming off its only win of the season, a 2-1 victory at East Sac County on Thursday. The Dodgers had been 0-8 to start the year, scoring a total of just one goal in the process.
Ankeny, however, was coming off back-to-back losses to Urbandale and Ames, and the seventh-ranked Hawks needed a win to build some momentum heading into Tuesday's showdown at No. 5 Ankeny Centennial.
"We really needed to get the confidence back up, so we were treating this game like any other game," said Ankeny's Kolby Raineri.
With Raineri leading the way, Ankeny rolled to an impressive 11-0 victory over the Dodgers. He scored two consecutive goals early in the game to set the tone, then later added two more to finish with four on the night.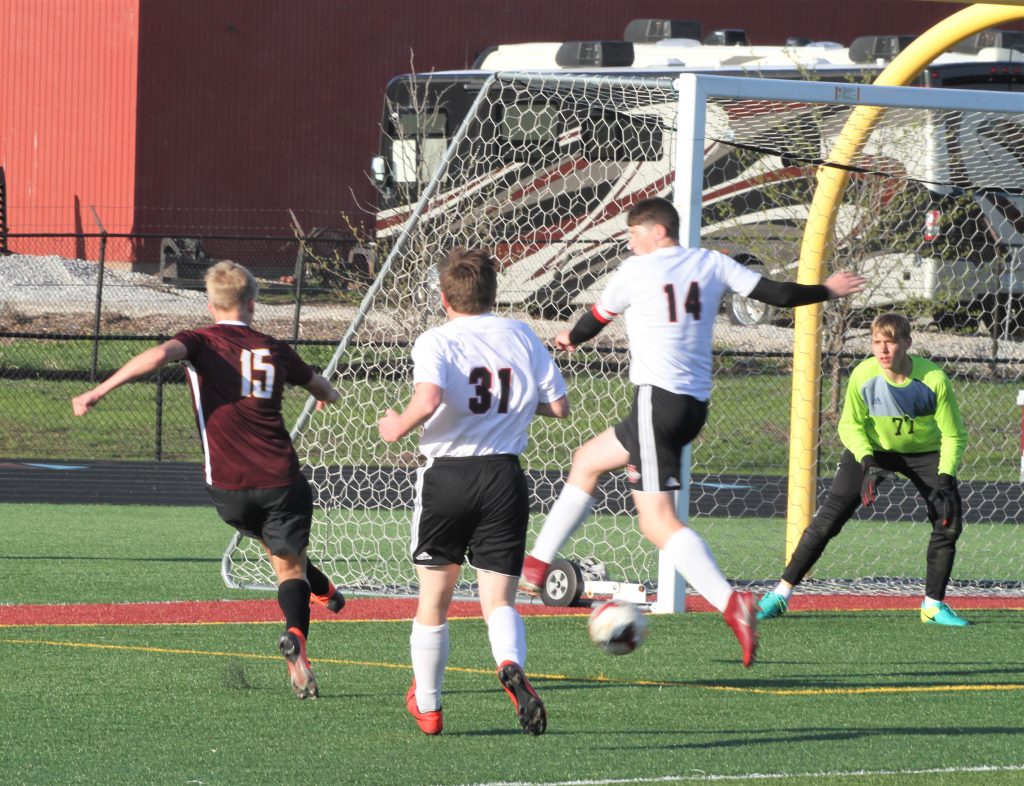 Fellow senior Charlie Pritchard also had a huge game for Ankeny. He recorded a hat trick as the Hawks raised their record to 7-5 on the season.
Connor Wahlberg, Josh Aboagye, Jacob Wendell and Jace Ward also had goals in the win.
Now, the Hawks can focus their attention on their crosstown rival.
"Tuesday has been on everyone's calendars since the season started," Raineri said. "I think everyone on the team knows what we need to bring to get the win."