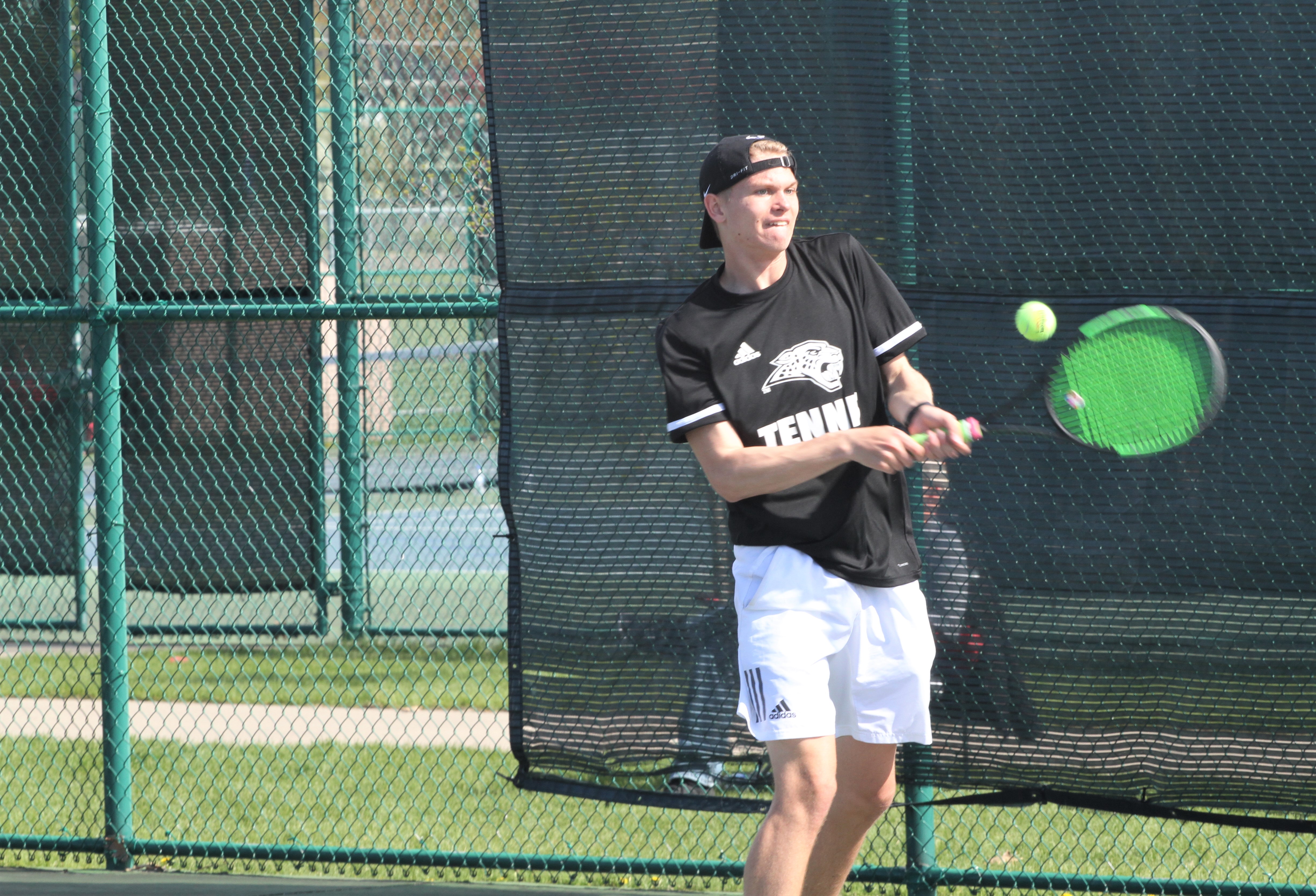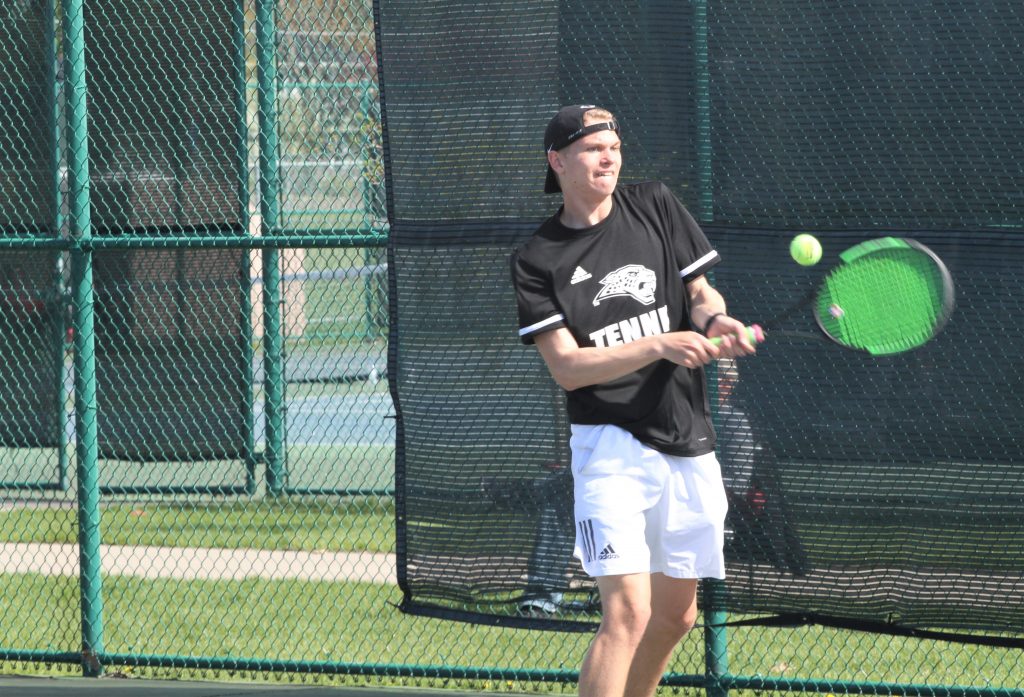 Relying heavily on its seniors, the Ankeny Centennial boys' tennis team clinched the outright CIML Central Conference title with a 9-2 victory over visiting Urbandale on Friday.
The Jaguars finished 5-0 in the conference and improved to 11-1 overall. Urbandale's records dropped to 0-4 and 2-8.
"It was Senior Night, and we played a senior-heavy lineup," said Centennial coach Tami Lewton. "We have 15 seniors, and all 15 have now played in a varsity match."
Centennial won five of the six singles matches, getting victories from seniors James Cole, Zach Petersen, Joel Unick and Matt DenAdel. Another senior, Ben Brcka, made his singles debut at the No. 6 position, where he dropped a 7-5, 6-4 decision to Robbie Rice.
The Jaguars' top player, sophomore Will Blevins, rolled to a 6-0, 6-0 victory at the No. 1 spot. He then teamed up with senior Jason Dirks for a 6-2, 6-2 win at No. 2 doubles.
Centennial also got victories from the No. 3 doubles team of Clayton Livingston and Sage Peterson, as well as the No. 4 duo of Unick and Ty Erickson. They are all seniors.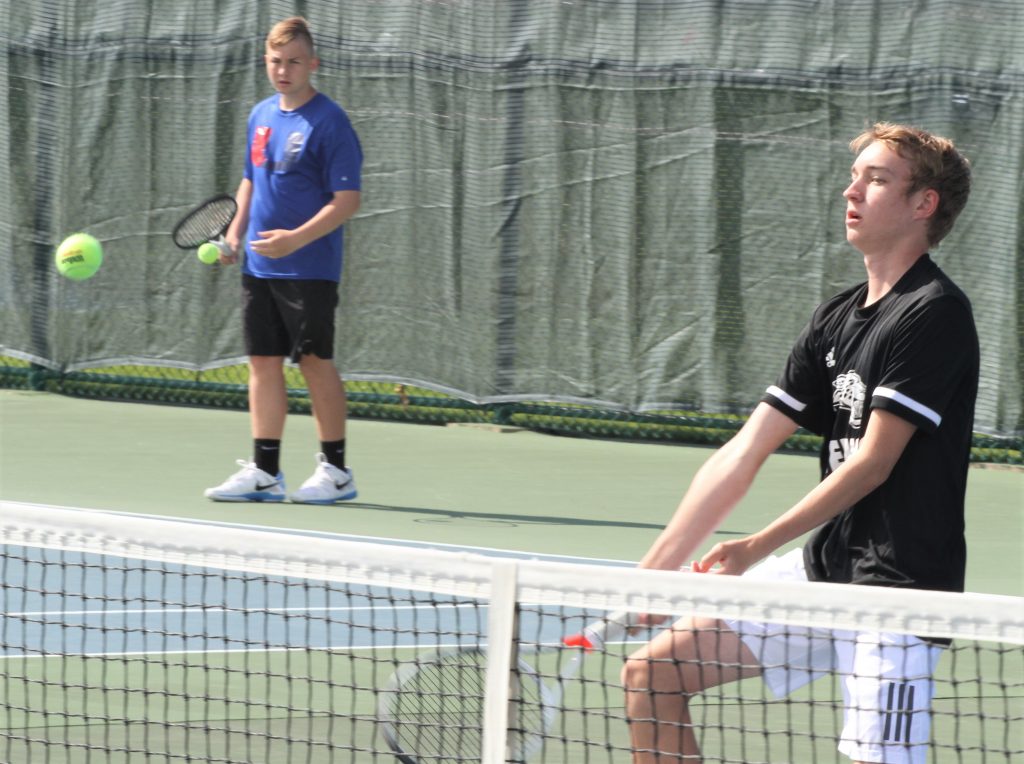 Livingston and Peterson remained unbeaten on the season. They raised their record to 14-0.
Two more seniors, Sam Eichhorn and Zach Miller, played No. 5 doubles for the Jaguars. They dropped a 6-2, 6-4 decision.
"Our seniors have been the backbone of building this program," Lewton said. "Many of them were freshmen my first year of coaching, and some had never played tennis before. It is bittersweet to watch them finish this fantastic season in our last dual match. They have all made a huge impact on this program. We would not be where we are today without them."
Centennial's other win came at No. 1 doubles, where Samson Densmore and Ryan Lofgren teamed up for a 7-6, 6-0 triumph.
Here are the match-by-match results:
Centennial 9, Urbandale 2
Singles–Blevins beat Halstead, 6-0, 6-0; Cole beat Rose, 6-3, 6-2; Petersen beat Hoover, 6-4, 6-0; Unick beat McCannon, 6-2, 6-1; DenAdel beat T. Miller, 6-0, 6-1; Rice (U) beat Brcka, 7-5, 6-4.
Doubles–Densmore-Lofgren beat Halstead-Rose, 7-6, 6-0; Blevins-Dirks beat Hoover-McCannon, 6-2, 6-2; Livingston-Peterson beat T. Miller-Rice, 4-6, 6-2, 13-11; Unick-Erickson beat Becker-Connolly, 6-2, 6-2; E. Miller-Namink (U) beat Eichhorn-Z. Miller, 6-2, 6-4.