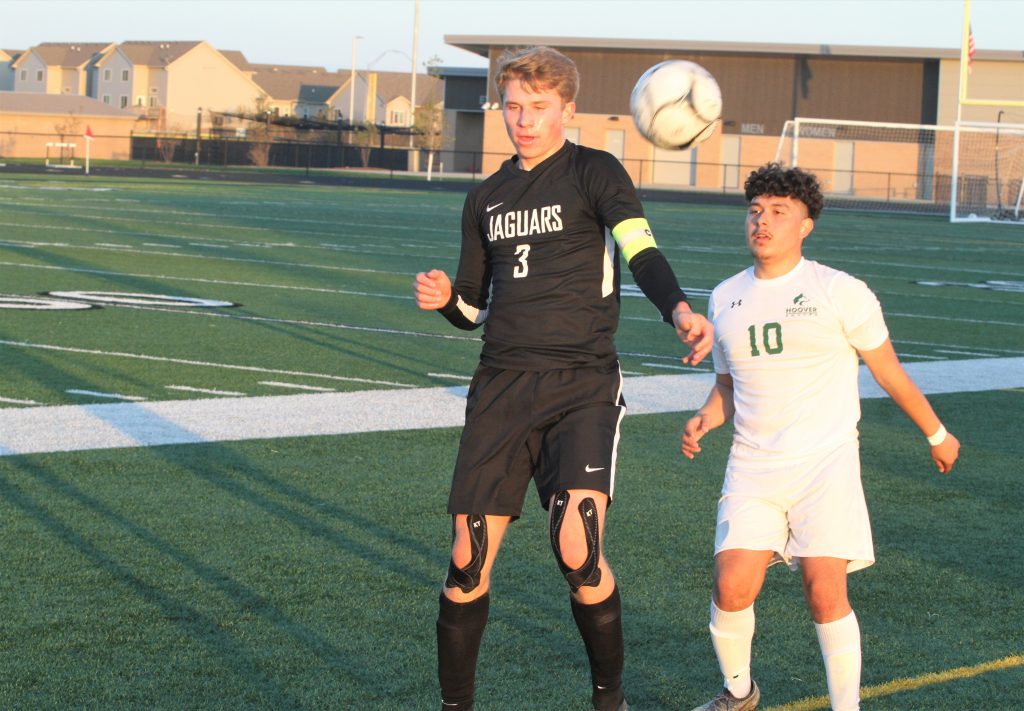 Senior Will Overberg has led the fifth-ranked Ankeny Centennial boys' soccer team to a 12-2 record.
Overberg leads the Jaguars with 13 goals. He has also racked up six assists for a team-high 32 points.
Here is some inside info on Overberg:
Congratulations on an outstanding season thus far. What has been the highlight for you?
Thanks! It's tough to choose a single highlight. But, the Johnston game was pretty cool even though we did not play well for most of the game. We came back from down 1-0 with 10 minutes left before tying it, then Hajrudin (Besic) scored the game-winner for his first high school goal ever. That was pretty awesome.
As a senior, have you tried to be a leader for the team?
Well, I always have tried to be a leader on whatever team I'm playing for, but now as a senior it is more a priority to be an example and set the bar for the rest of the team to meet in order for us to be at a high enough level to win a state championship. There's not too much stress on any of our players to try to be the sole leader because we have so many that we bring that culture with us, especially with each senior being on the state cup winning squad last fall. That type of culture is infectious for the rest of the team.
You were recently moved to the back line by coach Brian Duax. Has it been a smooth transition for you?
I've sporadically played outside back for a few years now, including splitting time at outside back for my Rush team this fall in a similar system to ours now, so the transition hasn't been bad at all. Also, the rest of the back line has been solid all year so they've made my transition a lot easier than it could have been.
Your team's only losses came at Valley in a shootout on April 4 and to Pleasant Valley in terrible conditions on April 27 at Iowa City. Did your team learn anything from those losses?
Well, both games we were the better side and controlled the flow of the game. The main takeaway from the Valley game was that we just needed to take the chances we created and put the ball in the back of the net burying them before they could get back in the game. The Pleasant Valley game we just didn't match the intensity they brought and couldn't respond in time. We need to be ready to go to war every time we step on the field.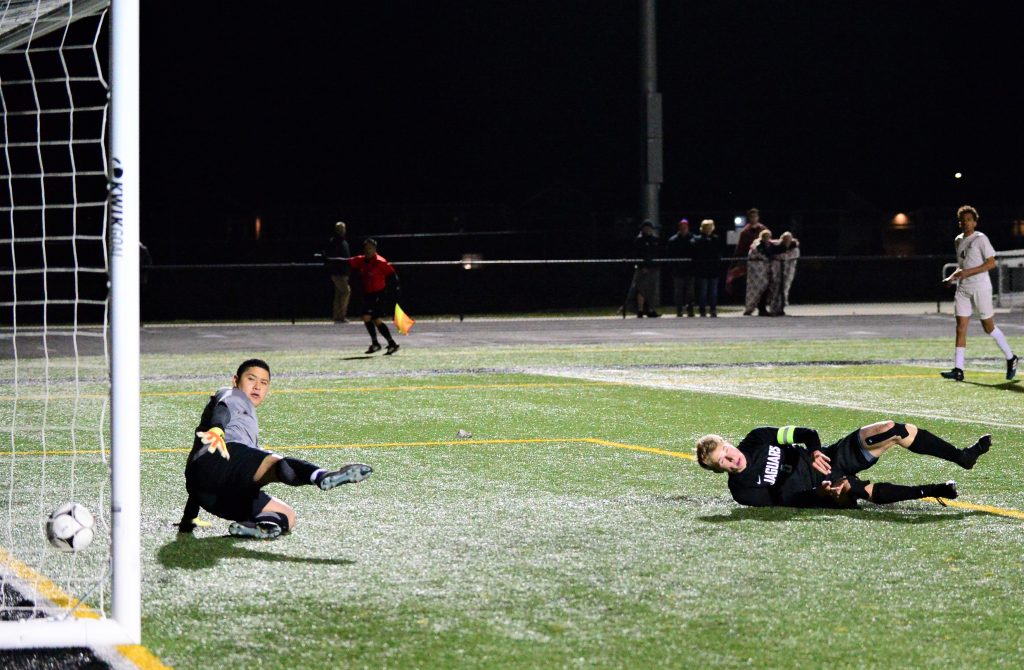 The substate assignments were recently announced. Do you feel like your team has a good chance to qualify for state?
I have a ton of confidence in our guys, so I was going to think we had a good chance to qualify no matter who was put in our substate. But, we did get a grouping that could be tough and we can't look past any of the teams we'll go up against because they all have the ability to end our season, which we can't let happen.
Your team will host its annual showdown against Ankeny on Tuesday. What do you think will be the key to the game?
We need to play our game and not get caught up in the hype. If our players–especially the ones who haven't been involved in this matchup before–are able to handle the excitement that comes with this game, we'll be able to play our best. When we play our best soccer, we have the mindset that we can beat anyone in the state. We've been playing with and against each other pretty much our whole lives, so no one is going to surprise anyone. We just have to bring intensity and outwork them all over the field.
How badly do you want to win that contest, considering that the Hawks have won the last three meetings against Centennial?
We treat every game like a must-win game, because in high school soccer it essentially is. But yes, playing against the guys we've been playing with our whole lives for the last time like this adds another level of motivation. We want to go out on top.
You've already committed to play for Luther College next year, and Ankeny's Riley Wood committed last week to play for Luther as well. Did you know Riley was considering going there, too?
Yeah, I've known since my official visit in February that he was thinking about going to Luther, but he was looking at other options and I wasn't sure if he was going to until he texted me a few days before committing.
Are you looking forward to playing with him in the future?
Of course. I was hoping he'd choose to go there because we've been playing together for such a long time, and we work really well together. On the field he makes everyone's lives easier with the impact he has on the game. Also off the field, we're good friends and it'll be nice knowing someone heading into an entirely new environment at college.
Your sister, Elizabeth, is a sophomore on the Centennial girls' team, and she has already committed to play for Minnesota. Is she the best player in the family?
Heck no. She only beats me when I take it easy on her. In all seriousness, we push each other and compete with each other in pretty much everything we do–especially in soccer–and I'm proud of the success she's had. We work out together a lot, and she's tough. But I'm still better.
When did you know that Elizabeth had the potential to be a Power Five recruit?
Well, I'm a bit biased when it comes to that. I've felt that she's the best player on the field in pretty much every game she's played since she was five years old, so I'm glad Minnesota saw that too and gave her a chance to prove herself at the next level when she gets there.
What are you going to study in college?
I'm not positive, but right now I love sports psychology and everything to do with that, so I'll start with that.