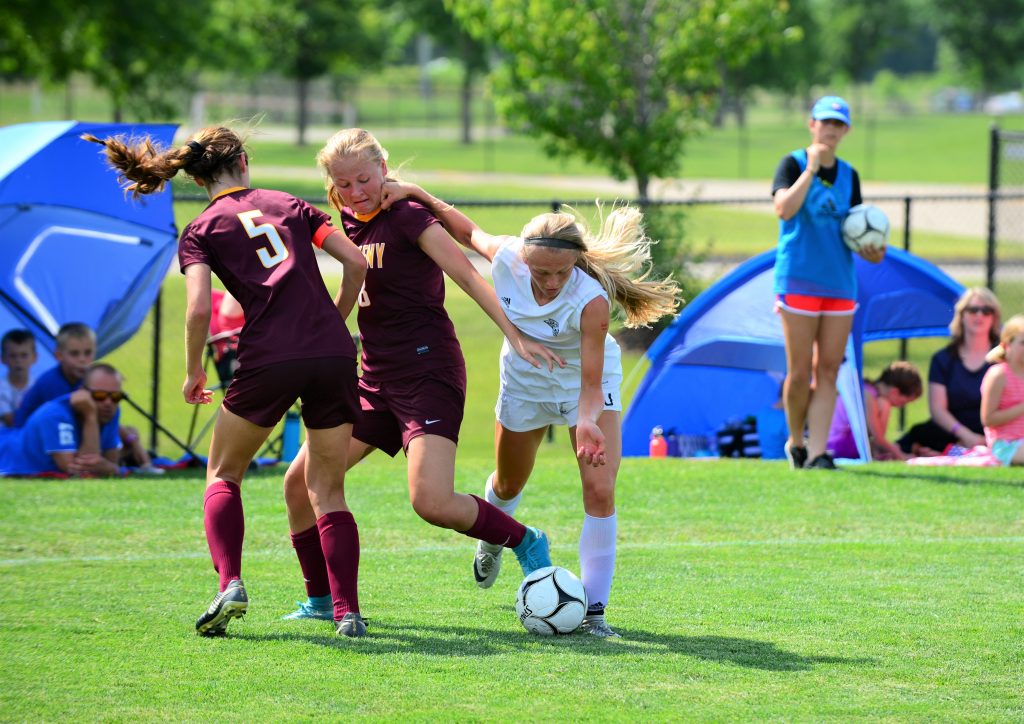 Tuesday's Ankeny Derby will feature a pair of top-10 soccer showdowns at Ankeny Centennial.
In the opener, the sixth-ranked Centennial girls' team (1-1, 8-3) will host No. 3 Ankeny (2-0, 10-2) at 6 p.m. It will be a rematch of last year's Class 3A championship game, which was won by the Jaguars, 3-2.
"I'm sure Ankeny will be fired up and rightfully so," said Centennial defender Olivia Wee, whose team snapped a two-game losing skid with a 9-0 victory at Des Moines Hoover on Friday. "It's a high emotion game every year and always extremely fun to be a part of. My team is for sure going to have to match the intensity and make sure we bring it or it's going to be a tough game for us. I'm really excited to see what we can do and put our chemistry to the test."
The boys' game will then follow at 7:30 p.m. No. 5 Centennial (3-0, 12-2) can clinch at least a share of the CIML Central Conference title with a victory over No. 7 Ankeny (1-2, 7-5).
However, the Jaguars have not defeated Ankeny since 2015.
"Every meeting with the Hawks is a battle, but after losing the past three years, it'll feel really good to take it to them this year," said Centennial senior Michael Brandt.
All four teams are trying to build some momentum for postseason play. Last year, all four squads qualified for the state tournament.
The Ankeny girls' team tuned up for Tuesday's game with a 10-0 victory at Fort Dodge on Friday.
"The girls are fresh and ready (to play) one of the best teams in the state," said Ankeny girls' coach Simon Brown.
The Hawkettes lost both meetings against Centennial a year ago. They lost in a shootout during the regular season before the two teams collided again in the Class 3A final.
"I have been looking forward to not only going out there and winning this year's game, but also redeeming ourselves from last year's performance," said Ankeny defender Chloee Kooker. "We didn't show up to play as well as I wish we would have. Our team has been doing everything we can in and out of practice to ensure the best possible performance is given in Tuesday's match."
The girls' game could be a low-scoring affair. Both teams have recorded eight shutouts this season.
"I think there are two things that are extremely important going into the game," Wee said. "We need to focus on executing our objectives and make sure we come out strong and maintain our intensity."
Centennial has split its first two conference games–both of which were decided by a shootout. The Jaguars posted a 1-0 victory at No. 10 Johnston on April 23 before falling to No. 5 Dowling Catholic, 2-1, on April 30.
Ankeny, which defeated the Maroons in a shootout on April 23, can move closer to the league title with a victory on Centennial's turf.
"I think the key for us to win will be simply wanting it more than them," Kooker said. "We have something to prove and we know what we have to get done. We will stay composed while still dictating the game and giving everything we have. It will definitely be one to see."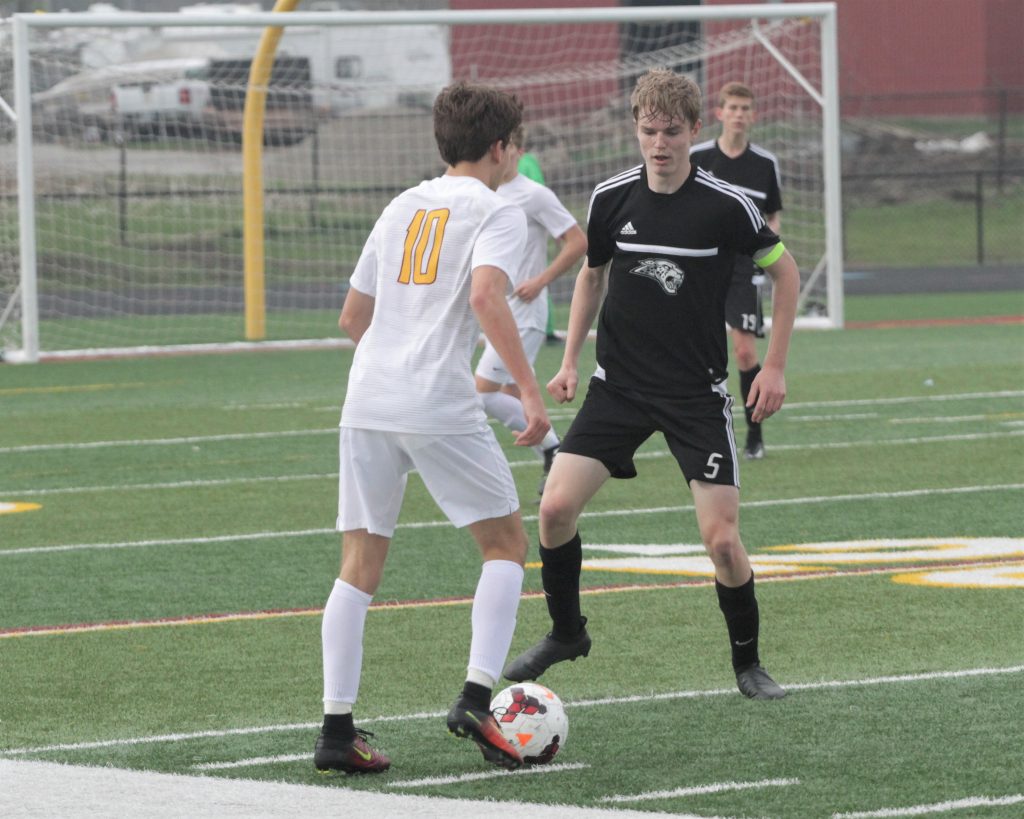 The boys' game will pit Centennial coach Brian Duax against his former team for the second time, but he said the Jaguars are trying to treat it like any other contest.
"It's a rivalry game, but in the grand scheme of things considering that the substate brackets will already be out, there's no way for us to play Ankeny again unless it comes at the state tournament," Duax said. "Now do I want to win? Sure, but it's just another game. I'm trying not to put any more pressure on the boys than what society already has."
Ankeny ended a two-game losing skid with an 11-0 victory over Fort Dodge on Friday. Kolby Raineri had four goals for the Hawks, while Charlie Pritchard added a hat trick.
Raineri, Pritchard and the other Ankeny seniors will try to finish their high school careers with a perfect record against the Jaguars. Senior Riley Wood had a pair of goals in the Hawks' 2-1 win over Centennial in 2017, then added an assist in last year's 2-0 triumph.
"It's something we've been building up to and looking forward to all year," said Wood. "It would be great to be able to say we went 4-0 against our rivals. We mostly just need to outwork them, and if we do I think we will be able to make it happen."
Duax said he's pleased that both programs are thriving.
"This game is not going to be nearly as bad as last year," he said of the emotions surrounding the rivalry. "I've got a lot of history with those (Ankeny) guys, but they've moved on and they're happy with (coach) Jordan (Burns) and I'm happy for them."
Many of the Hawks and Jaguars play club soccer together. Some of them will become teammates next year, such as Wood and Centennial's Will Overberg, who are both headed to Luther College.
On Tuesday, the crosstown bragging rights will be at stake.
"We will need to come out motivated and ready as soon as the game starts," Brandt said. "When all of us are focused and playing our hardest, we will always be the best team out there, but it comes down to whether we play like we want it or not. We've had games where we've shown both sides of that situation, and in order to beat Ankeny we're going to have to be the hardest-working team out there."