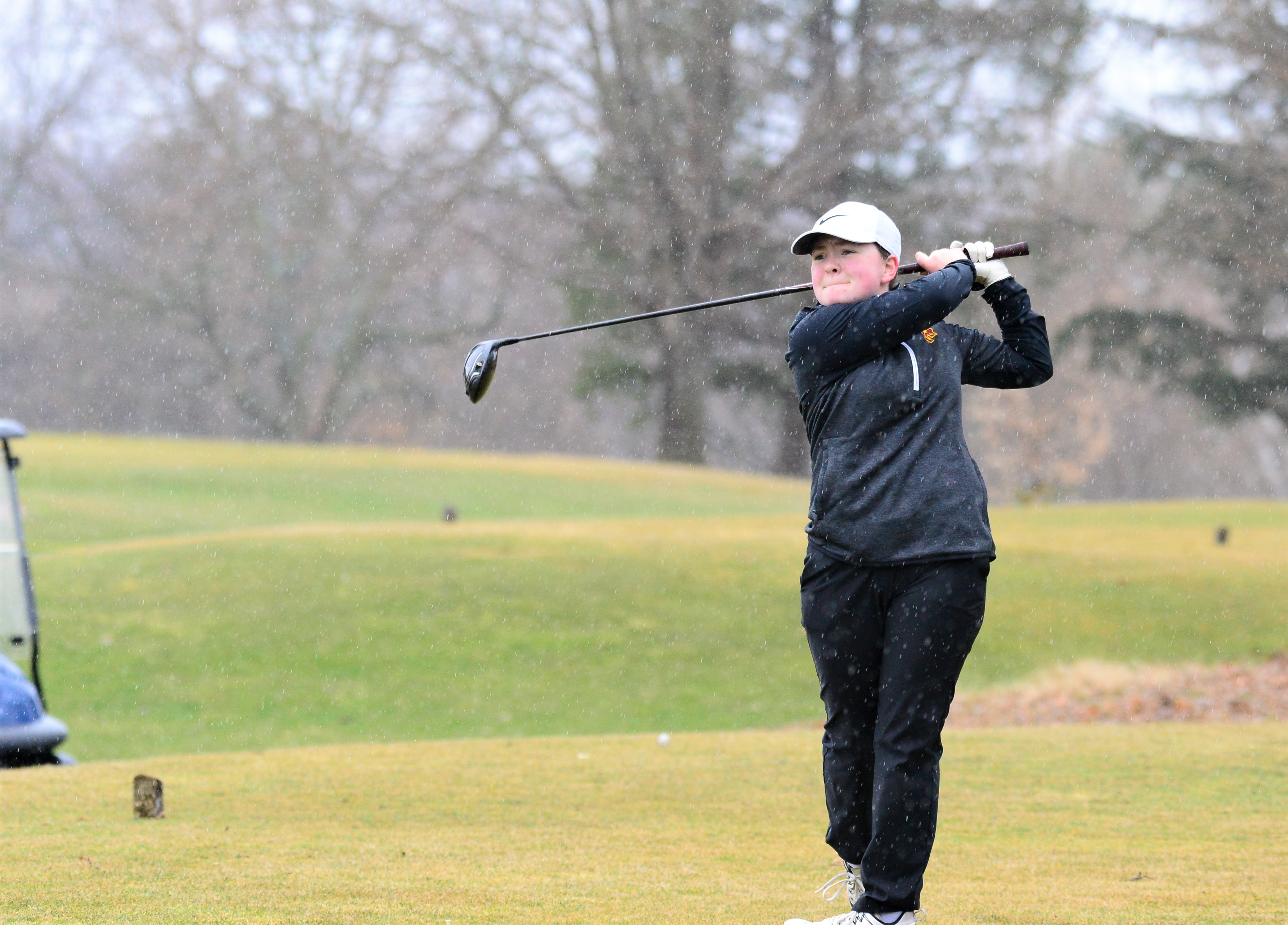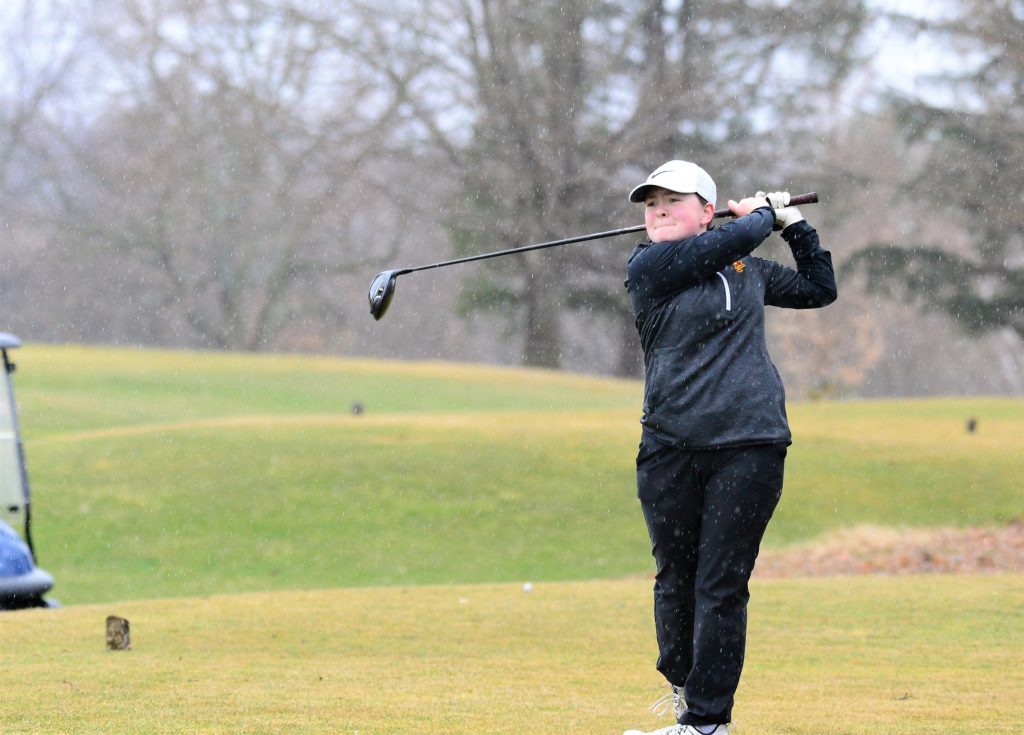 Ankeny's Jaci Webb didn't play her best round of golf on Monday.
But under the circumstances, it might have been.
Webb shot an 83 in the Waukee Invitational at the Des Moines Golf and Country Club. She found out on Saturday that her dad, Jeff, has been diagnosed with a Stage 2/Grade 2 Glioma brain tumor.
"He was definitely on my mind today," Webb said.
Webb and her teammates wore gray ribbons on Monday. May is brain cancer awareness month.
"Jaci asked the whole team to wear the ribbons as gray is the color for brain cancer," said Ankeny coach Seth Hagarty. "Her dad and her grandparents had no idea that she was going to do that."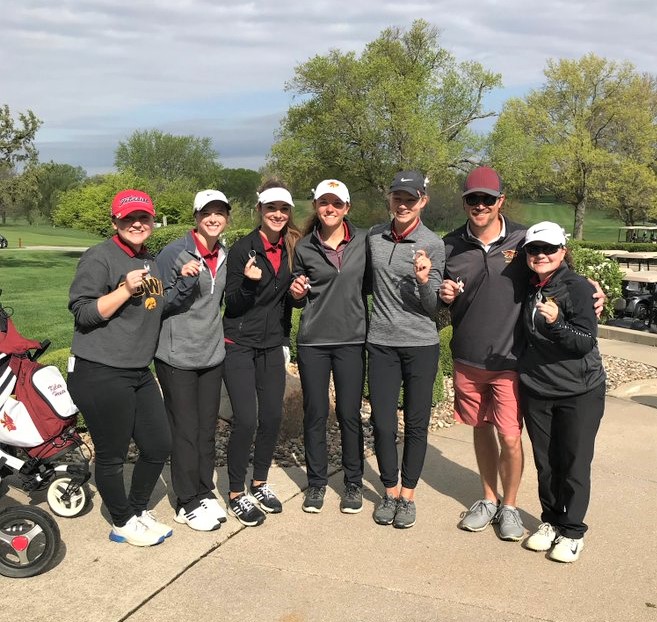 Webb made a pair of birdies on the day. She had only one bad hole–a double bogey on the par-4 15th.
"Jaci played really well, despite the fact that her putting was a little off," Hagarty said. "For her to play as well as she did was incredible. I cannot imagine what was going through her mind the entire day."
Valley won the tournament for the second straight year. The Tigers posted a 309 total, finishing 28 strokes ahead of Waukee.
Ankeny Centennial placed third in the 13-team field with a 372.
"This is the second invite in a row that we shot 372," said Centennial coach John Petersen. "We are happy, but we still know we can improve. So, with only a few weeks before districts, we are looking forward to practice and improving."
Lauren Sease carded an 81 to lead the Jaguars. She tied for ninth place as an individual.
"I've definitely played better, but I thought it was very good for how hard the course was," Sease said.
Lexi Simpson had a 94, while Claire Beath shot a 97. They both posted a season-best score.
Centennial's Megan Lazear fired a 100. Riley Stewart had a 107, and Grace Meter shot a 115.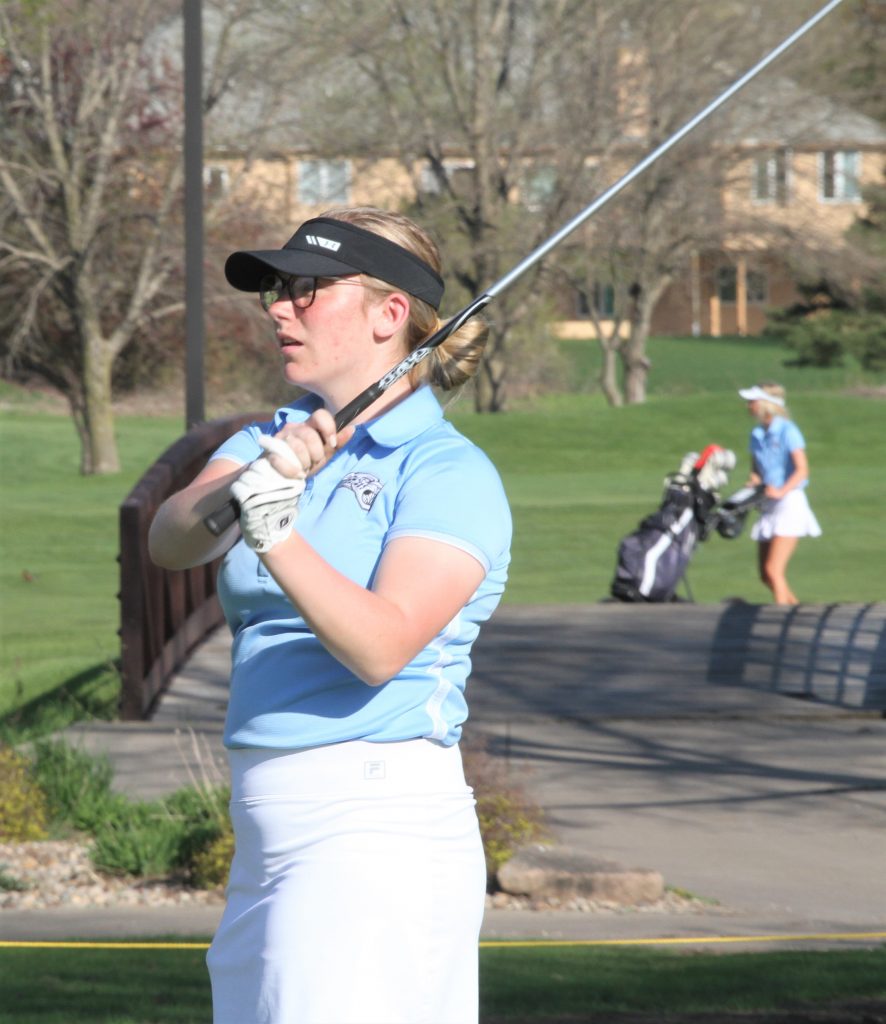 Ankeny finished in a tie for 11th place with a 397 total. Dowling Catholic also shot a 397.
"Overall, I thought we played ok," Hagarty said. "We definitely left a lot of shots out there. The competition was great today so it's not that big of a shock that Jaci's score of 83 didn't make it into the top 10. She has already set another goal for this invite next year and that's to medal!"
Kelsey Hensen shot a 102 for the Hawkettes. Caroline Price carded a 105, Rachel Moore fired a 107, Gabby Schnepf had a 108, and Hannah Loftus finished with a 117.
"As a team, I thought we hung in there and took what the course was giving us," Hagarty said. "Both Hannah and Rachel had their first birdies in an invite, and I couldn't have been more excited for them. They have worked hard at their games, and it's starting to pay off."
Paige Hoffman of Valley and Amber Henson of Marshalltown tied for low round with a 3-over-par 75. Hoffman earned medalist honors on a cardback.
Ankeny will play a CIML Central Conference dual meet against Ames on Tuesday at Veenker Golf Course. Both the Hawkettes and Jaguars will compete in the Southeast Polk Invitational on Thursday at Copper Creek.
"We have a busy rest of the week," Hagarty said. "Hopefully, the weather cooperates and we are able to get everything in this week and get prepared for the conference tournament next week at Jester Park."