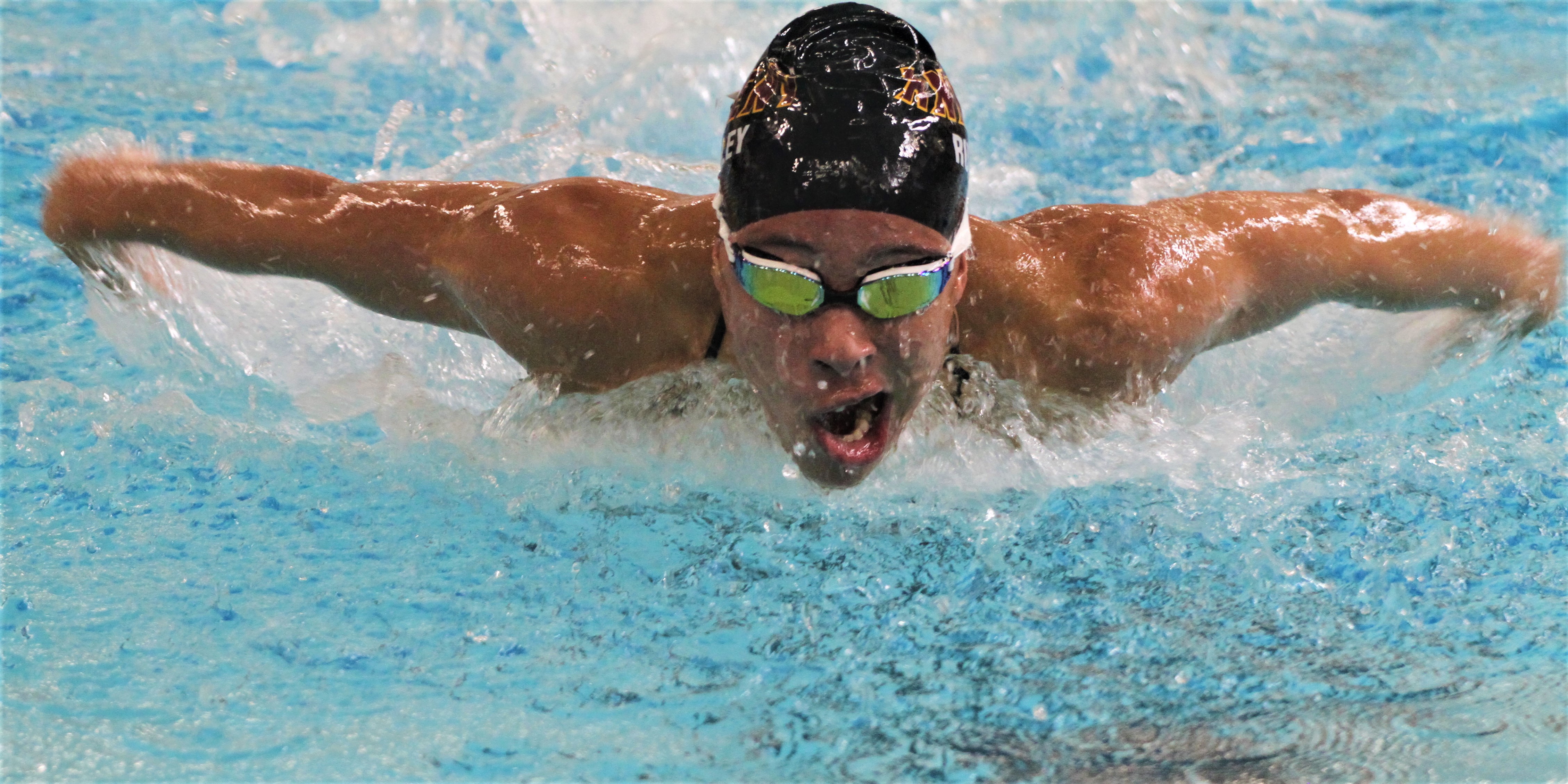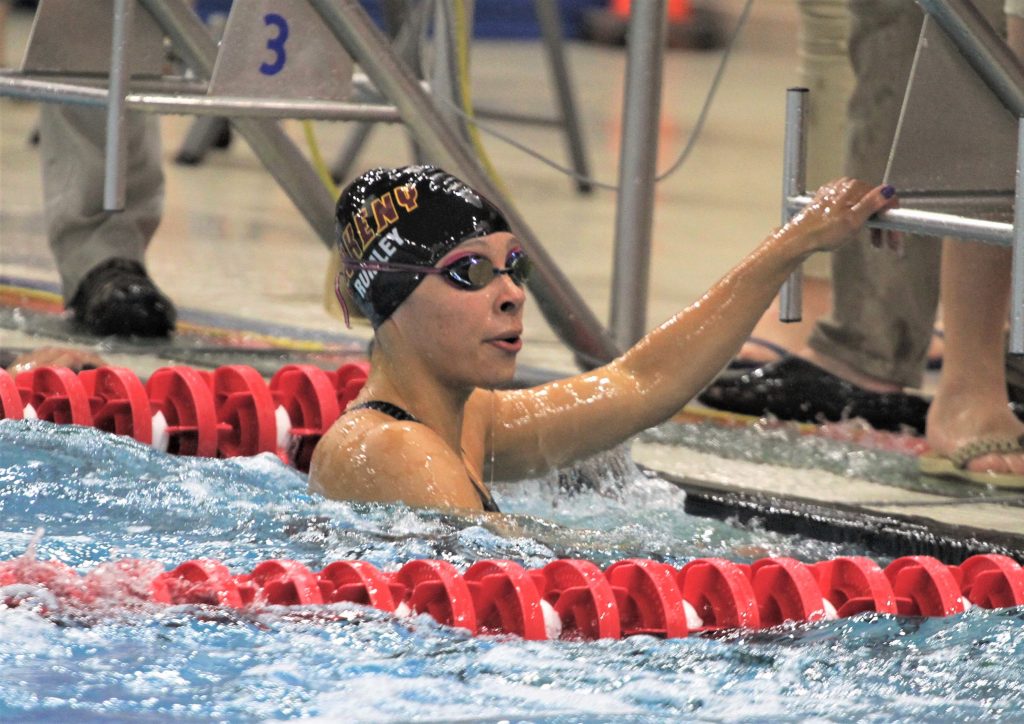 During her high school career, Ankeny's Jasmine Rumley has always been one of the fastest athletes in the pool, on the softball field, and on the track.
Rumley could have elected to pursue any of those sports in college, but she decided to focus on swimming. Now, she has picked a school.
The junior verbally committed on Tuesday to the University of Tennessee. She picked the Volunteers over Iowa and Ohio State.
"It came down to three amazing schools, and those were hard ones to choose from," said Rumley. "It was just a feeling of being at home when I was there. I think all of those schools are equal, but that was what kind of made Tennessee stand out."
Rumley is one of the top high school sprinters in the nation. She is a three-time state champion, a three-time regional swimmer of the year and a four-time all-American.
Rumley will be joining a traditionally strong women's swimming team in Knoxville.
"Tennessee is really good, and they have a sprint program that is amazing," she said. "That's kind of what I was looking for, and that was the deciding factor."
Rumley swam an all-time Iowa best of 22.29 seconds in the 50 freestyle as a sophomore in 2017. She later led Ankeny to a fourth-place finish at the state meet, where she won her first state title in the 50 freestyle and also anchored the Hawkettes to a victory in the 200 freestyle relay.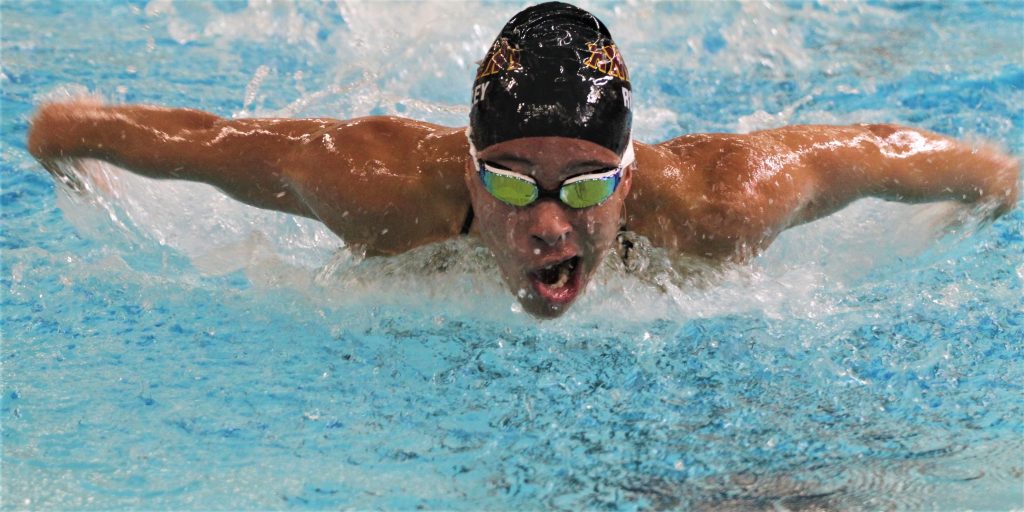 Last fall, Rumley defended her title in the 50 freestyle, posting a time of 22.64. She also placed second in the 100 freestyle for the second straight year while leading the Hawkettes to a repeat fourth-place finish overall.
Rumley has been a three-sport standout at Ankeny since her freshman year, when she placed sixth in the 100 at the state track meet. She then batted .435 with nine home runs and 37 RBIs despite playing in just 25 games for the Hawkettes' softball team.
Rumley decided not to go out for track this spring, but she will be playing softball this summer. Her future, though, is in the pool.
"I think I knew I was going to swim when all the coaches started contacting me," Rumley said. "I really had to think about what I wanted to do for four more years, and what I'd be able to do for four more years. It definitely came down to swimming. I love it, and it's something I can do for a very long time."
Rumley, who is planning to major in biology, said it was a relief to get her decision out of the way.
"Toward the beginning it wasn't stressful, but when I narrowed down the schools and finally had to make a decision, then it became hard," she said. "The coaches wanted to know (my plans) because they only have so many scholarships, so then it became stressful. It's definitely a relief."
Rumley is hoping to make an immediate impact for the Volunteers, but she knows it won't be easy.
"It'll definitely take some work," she said. "All of those girls have been swimming year-round, and I haven't gotten a chance to do that yet. It'll be a grind, but it'll be worth it."