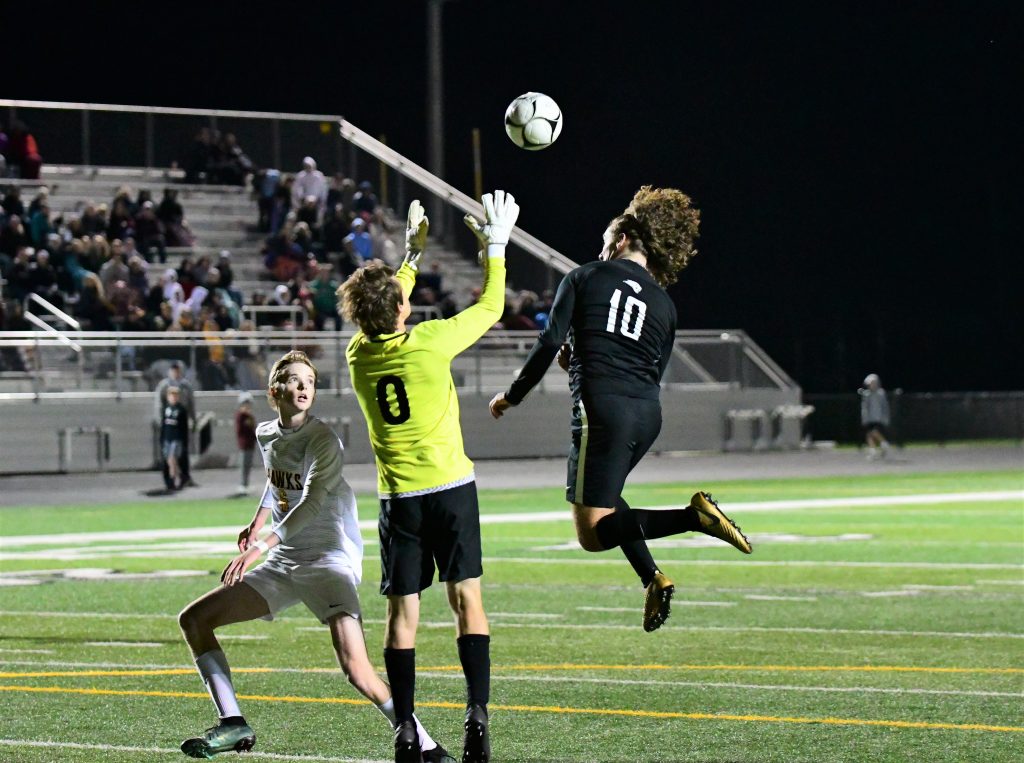 The Ankeny Centennial boys' soccer team won't have to leave its home field in order to qualify for the state tournament, while the road to Cownie Soccer Park for crosstown rival Ankeny will go through the state tournament venue.
The fifth-ranked Jaguars (12-3) will host the last two rounds of the Class 3A Region 4 tournament, beginning with a semifinal doubleheader on May 22. They will face Des Moines East (6-10) or Southeast Polk (6-8) at 7 p.m. after No. 7 Marshalltown (13-1) plays No. 15 Johnston (8-6) or Indianola (4-9) at 5 p.m.
Centennial posted an 8-2 victory at Southeast Polk on April 12. The Jaguars have not met Des Moines East.
The two semifinal winners will then meet in the substate final on May 25 at Centennial at noon.
Like the Jaguars, the No. 14 Hawks (8-5) received a first-round bye. They will then host a Region 3 semifinal against Dowling Catholic (7-7) or Boone (0-14) on May 22 at 5:30 p.m.
Ankeny could face the Maroons for the second time this season. The Hawks posted a 2-0 victory at Dowling on April 23.
No. 11 Des Moines Lincoln (10-2) will host Ottumwa (5-11) or Des Moines North (5-9) in the other semifinal. That game will be played at Cownie Park.
The substate final will also be played at Cownie Park on May 25, with the start time still to be determined.