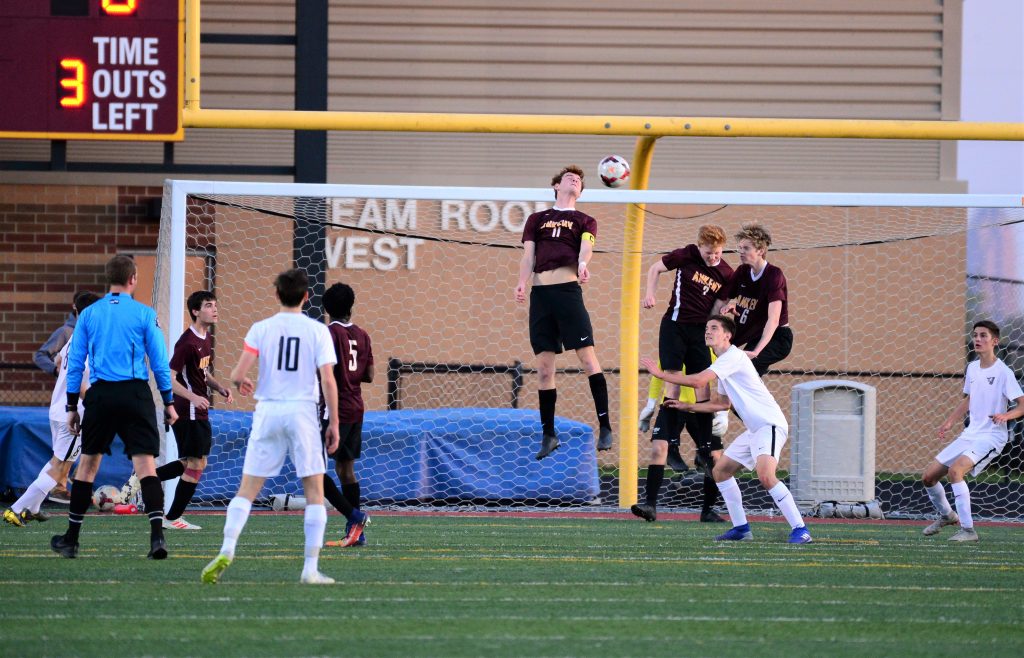 After knocking off its crosstown rival on Tuesday, the Ankeny boys' soccer team helped out Ankeny Centennial on Friday.
The 14th-ranked Hawks posted a 2-0 victory over No. 15 Johnston in their CIML Central Conference finale at Ankeny. The loss prevented the Dragons from tying Centennial for the league title.
"We wanted to make sure that we approached the game the right way and that we didn't have any hangover from the game on Tuesday against Centennial," said Ankeny coach Jordan Burns. "For each player that was a high-emotional game and I was a little worried that we would be tired, but credit to them, they approached the game properly and we were definitely the better team."
The win allowed Ankeny to tie Johnston and No. 6 Urbandale for second place in the conference. All three teams finished with 3-2 records.
The Hawks improved to 9-5 overall while snapping a five-game winning streak for the Dragons (8-7).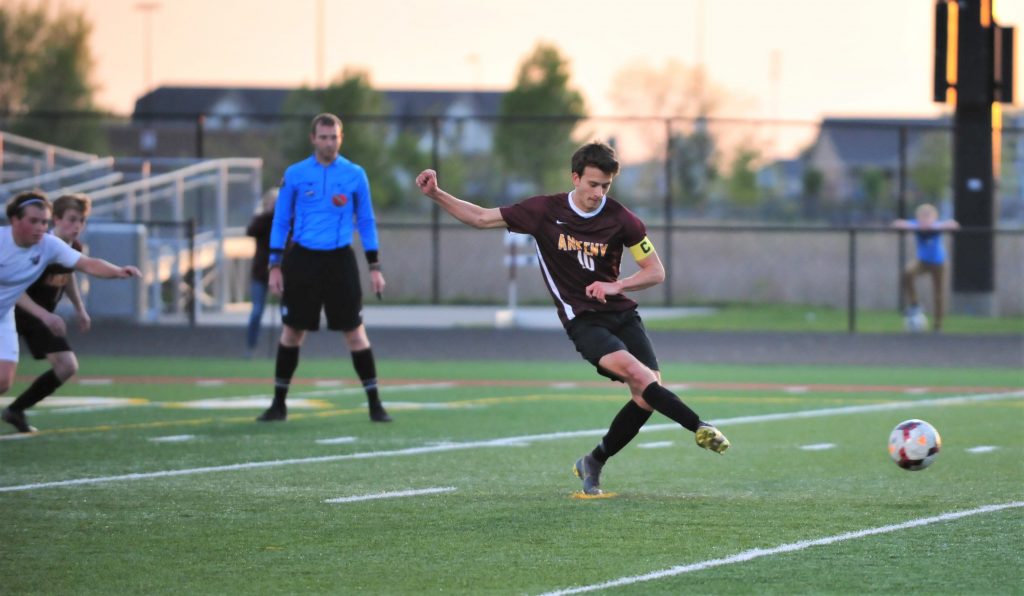 "Johnston had a player whose lung collapsed in their last game and is in intensive care," said Centennial coach Brian Duax. "They had their minds elsewhere. I know that for a fact because I know their coach."
Burns said he knows that the Dragons are a better team than what they showed.
"They really just didn't look interested in the second half," he said. "I don't think they performed close to what they're capable of."
Ankeny took a 1-0 lead in the first half on a penalty kick by Kolby Raineri. It was his 12th goal of the season.
The Hawks then padded their lead with a second-half goal by Charlie Pritchard, his team-leading 13th of the season. He was assisted by Riley Wood.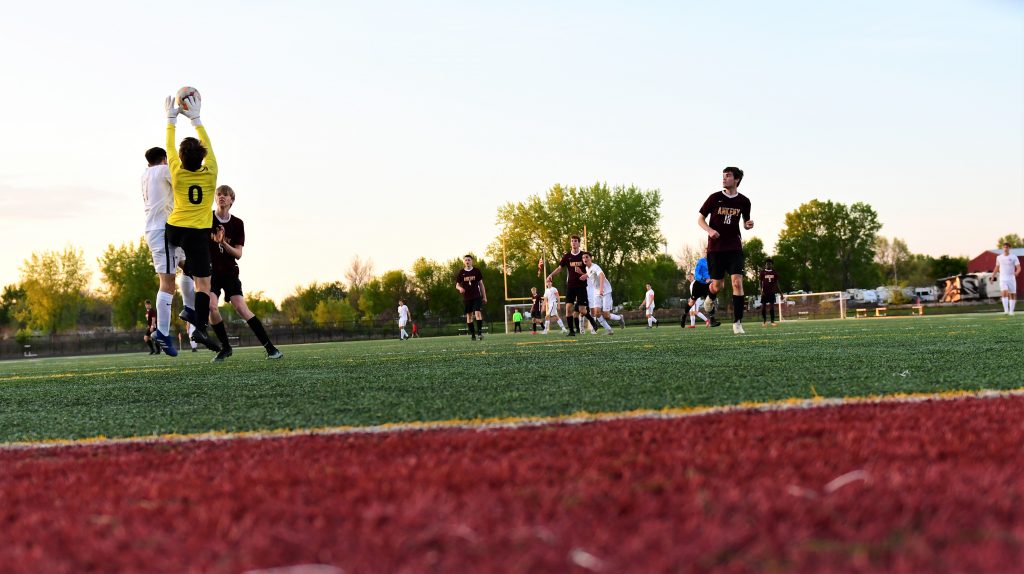 "It was a pretty convincing win," Burns said. "I thought we defended pretty well–our back line was really solid. We got the result we wanted, and we had a clean sheet."
The Hawks found out earlier this week that they'll be hosting a substate semifinal against Dowling Catholic or Boone on May 22. Burns said he'd prefer to have the substate pairings released after the conclusion of the regular season.
"It was a beautiful night for soccer," he said. "I just feel like because the pairings are out now that guys are a little bit checked out. They're focusing on substate."
While many teams have completed their regular season, Ankeny will play two more games this week. The Hawks will travel to Des Moines Hoover on Tuesday before hosting No. 1 Waukee on Friday.
"I think these two games are going to prepare us the best we can for substate," Burns said.