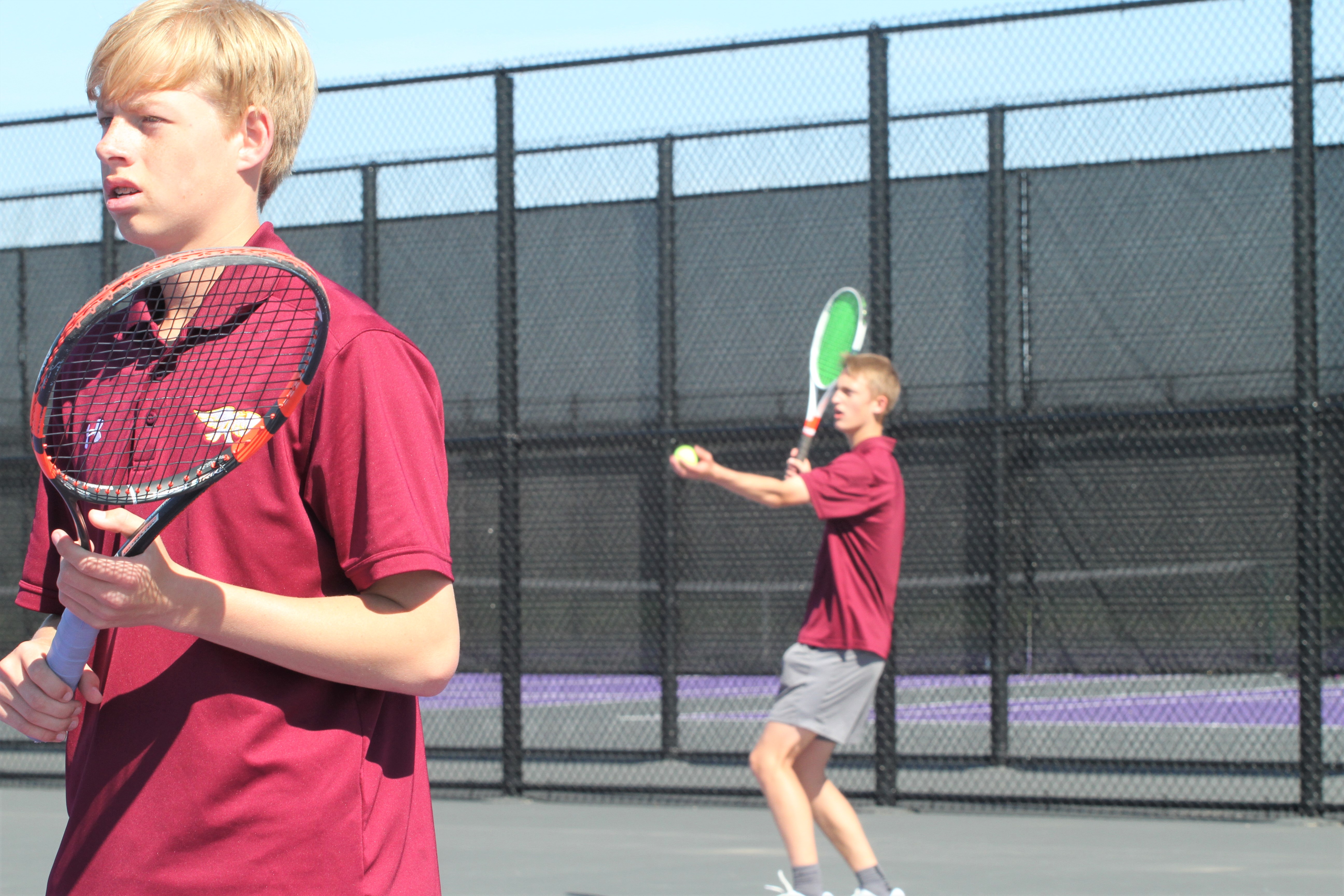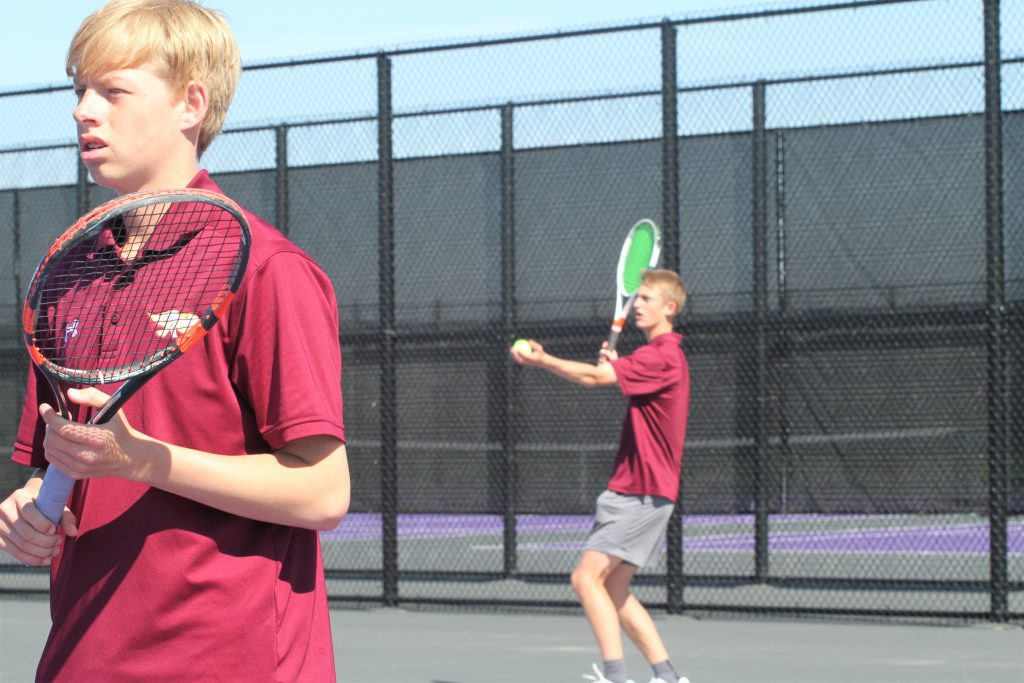 The season came to an end on Saturday for the Ankeny boys' tennis team, but not before the Hawks put up a good fight.
Ankeny dropped a 5-1 decision at Johnston in a preliminary substate match. The Hawks finished with a 3-9 record.
The Dragons (8-3), who advanced to a Class 2A substate team tournament on May 18 at Valley, had posted an 11-0 victory over Ankeny just 10 days ago.
"That was our only 11-0 meet this year, and we competed much better this time," said Ankeny coach Steve Smith.
Sam Lee provided the Hawks' lone win at No. 6 singles. He rallied from a one-set deficit to beat Tyler Barp, 5-7, 6-2, 6-4.
"Sam played amazingly while beating a very talented freshman in three well-played sets," Smith said. "He won despite losing almost double-figure deuce-point games."
Senior Cameron Bush ended his career with a valiant effort at No. 4 singles. He lost to Nicholas Launderville in three sets, 6-1, 5-7, 7-5.
"Cameron played extraordinarily well," Smith said.
Ankeny's No. 1 player, Cade Davis, also played well before losing to state qualifier Chris Yao, 6-3, 6-0. Davis jumped out to a 3-2 lead in the first set after losing to Yao, 6-0, 6-0, in the earlier meeting.
"It's been an absolute pleasure to coach this team this year," Smith said.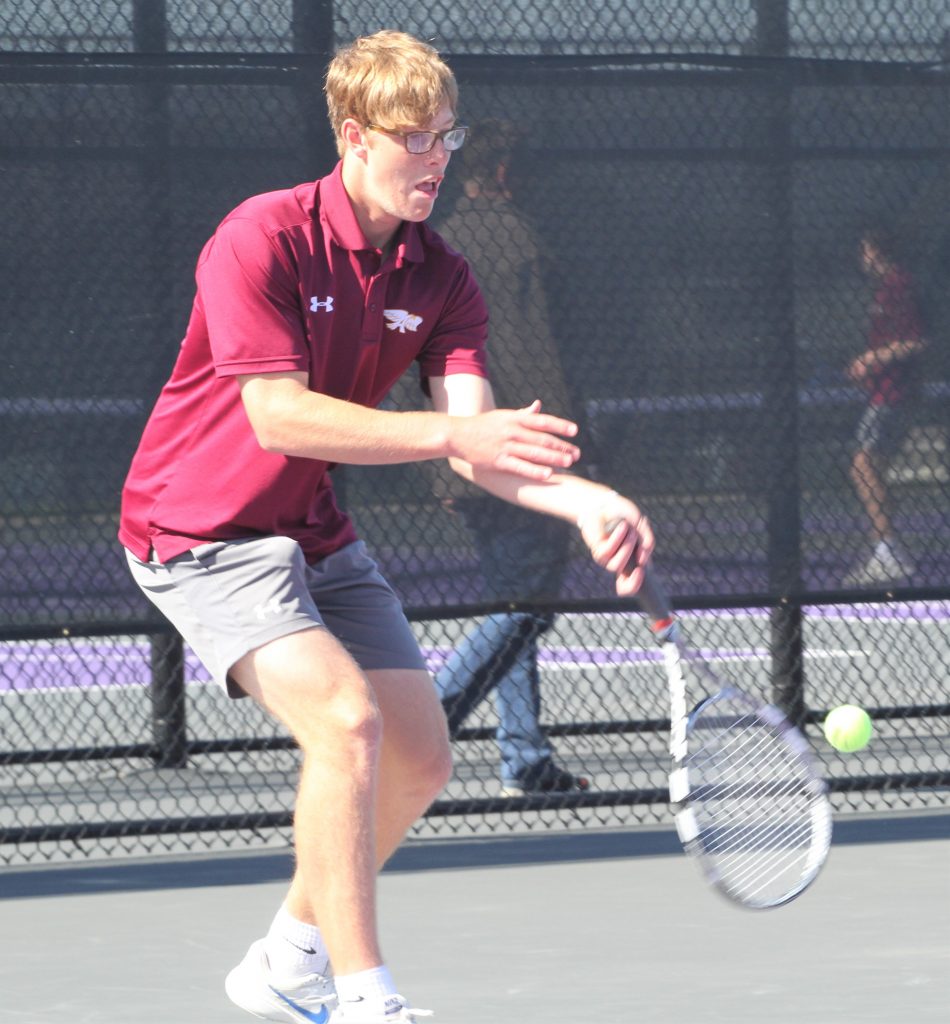 Ankeny advanced to Saturday's match after placing third in a district tournament on Friday at Johnston. The Hawks won all four of their first-round matches before losing in the quarterfinals to players from Waukee, which went on to capture the district crown.
"We essentially played a dual meet against Waukee–the top team in the CIML," Smith said.
In singles, Ian Ferree defeated Johnston's Launderville in his opening match. He then lost to eventual champion Sam Fouts of Waukee.
"Ian had a big win against a talented player," Smith said.
Lee won his opener against Jordan Jack of Des Moines East. He then lost to Steven Danna of Waukee.
In doubles, Bush and Jake McCann teamed up for a first-round win over Oleksiy Lakei and Grant Merk of Council Bluffs Jefferson. They then lost to Waukee's Pujit Mekala and Sai Rayasam.
Ankeny's No. 1 doubles team of Davis and Luke Parkinson opened with a victory over Christian Jauron and Ian Smith of Indianola. They then lost to the eventual champions, Noah Burmeister and Will Ecklund of Waukee.
"We needed every point to qualify for substate, getting third place by a single point," Smith said. "The Iowa High School Tennis organization that puts out the state tennis rankings previewed the districts and projected we wouldn't get in the top three of our district. Being the group of athletes our team is, we accepted that challenge heading into Friday. I was proud of our team stepping up to meet that challenge."
Here are the match-by-match results from Saturday:
Johnston 5, Ankeny 1
Singles–Yao beat Davis, 6-3, 6-0; Kreamer beat Parkinson, 6-2, 6-0; Pullen beat McCann, 6-4, 6-1; Launderville beat C. Bush, 6-1, 5-7, 7-5; Lucas beat Ferree, 6-0, 6-4; Lee (A) beat Barp, 5-7, 6-2, 6-4.