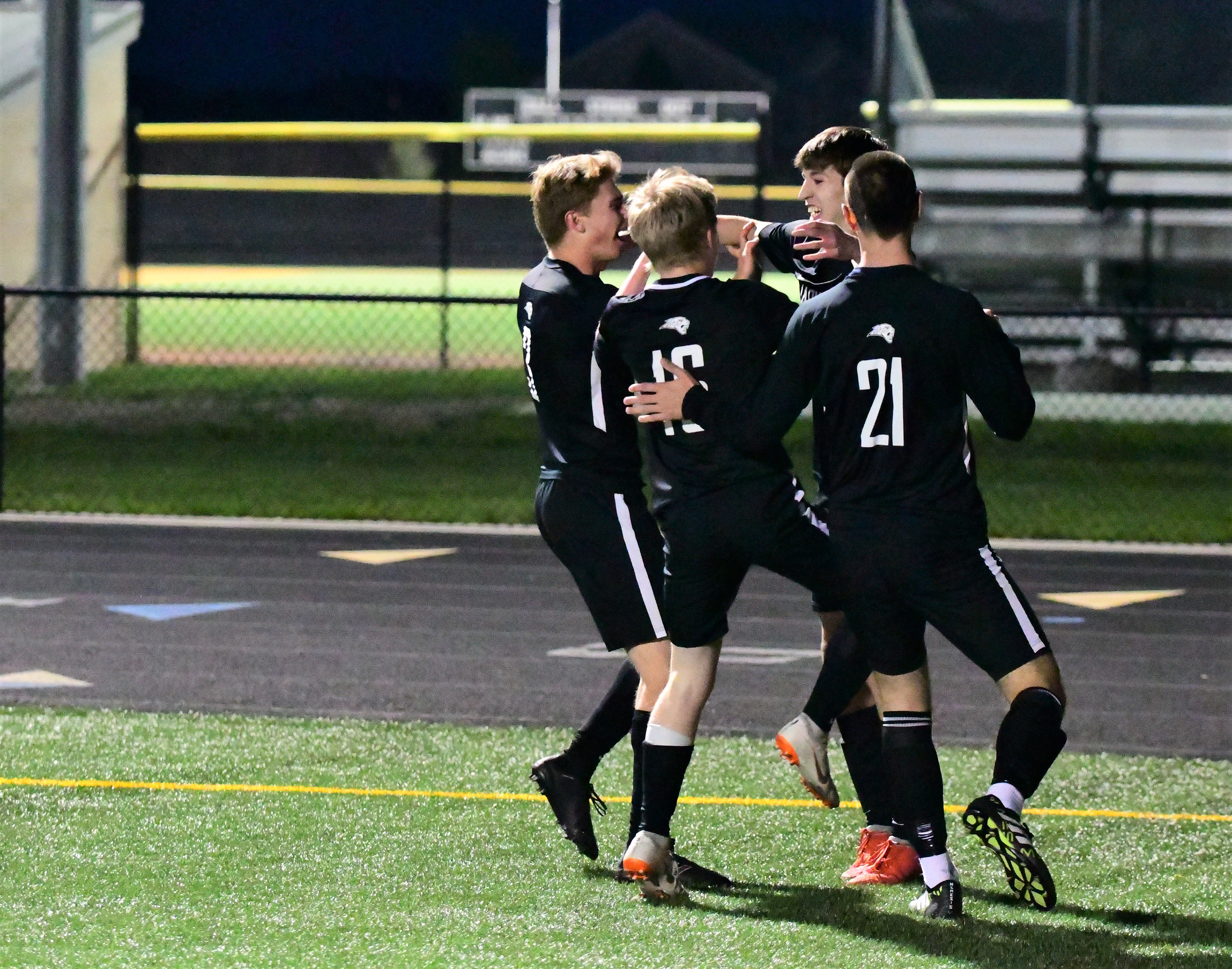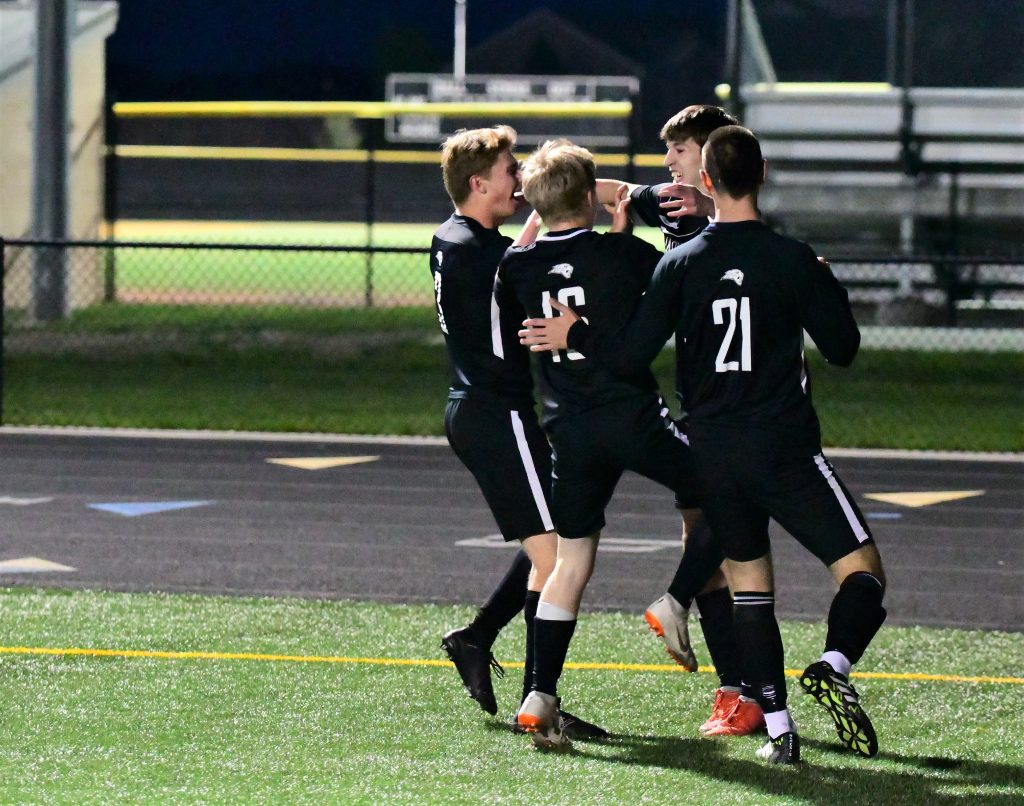 The Ankeny Centennial boys' soccer team didn't want to stew over a loss for 11 days.
Thanks to a solid performance in Friday's showdown against visiting Urbandale, the Jaguars won't have to.
Fifth-ranked Centennial posted a 2-0 victory over the No. 6 J-Hawks in the regular-season finale for both teams. Combined with No. 14 Ankeny's win over No. 15 Johnston, the Jaguars captured the outright CIML Central Conference championship.
"It was a good way to end the season," said Centennial coach Brian Duax, whose team finished 4-1 in the league and improved to 13-3 overall. "We are the conference champs in arguably the toughest conference in the state, and I don't even know if you can say arguably. If you look at the amount of ranked teams in our conference, it's a really good conference from top to bottom."
Centennial will now have plenty of time to prepare for the postseason. The Jaguars won't play again until May 22, when they'll host either Des Moines East or Southeast Polk in a Class 3A substate semifinal.
"That's why we put a little more emphasis on this game," Duax said. "You don't want to end on a loss and then have to stew over it for 11 days before you get to play again. I'm happy that we ended on a high note, and hopefully we can take that momentum into our next game."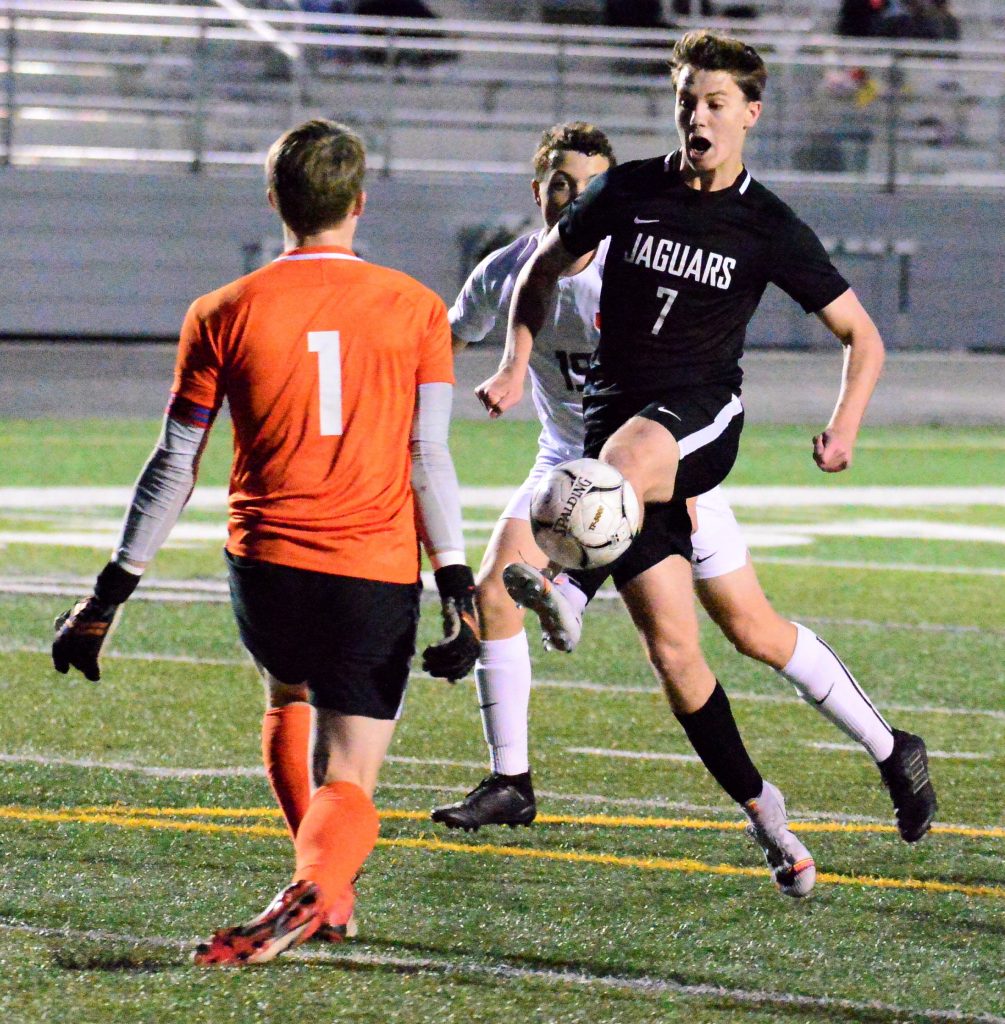 Urbandale's records dropped to 3-2 in the conference and 12-5 overall. The J-Hawks finished in a three-way tie for second place with Ankeny and Johnston.
Duax said both teams were motivated to win, which isn't the case for a lot of high school squads at this point in the season.
"Once the substate pairings come out, any game only has a bearing on (the seedings for) the teams that make it to state. That's it," he said. "Now, we had a chance to win the conference title, so we had a little something extra to play for. But if that wasn't the case, what is there to play for? A little bit of pride?"
The Jaguars, though, were clearly ready to play. They took an early 1-0 lead in the first 10 minutes when Michael Brandt scored off a corner kick by Easton Becker for his eighth goal of the season.
"That definitely set the tone," Duax said.
Urbandale threatened to tie the game early in the second half, which brought back some bad memories for Duax. Just three nights earlier, his team held a 1-0 halftime lead over Ankeny before the Hawks rallied for a 2-1 victory.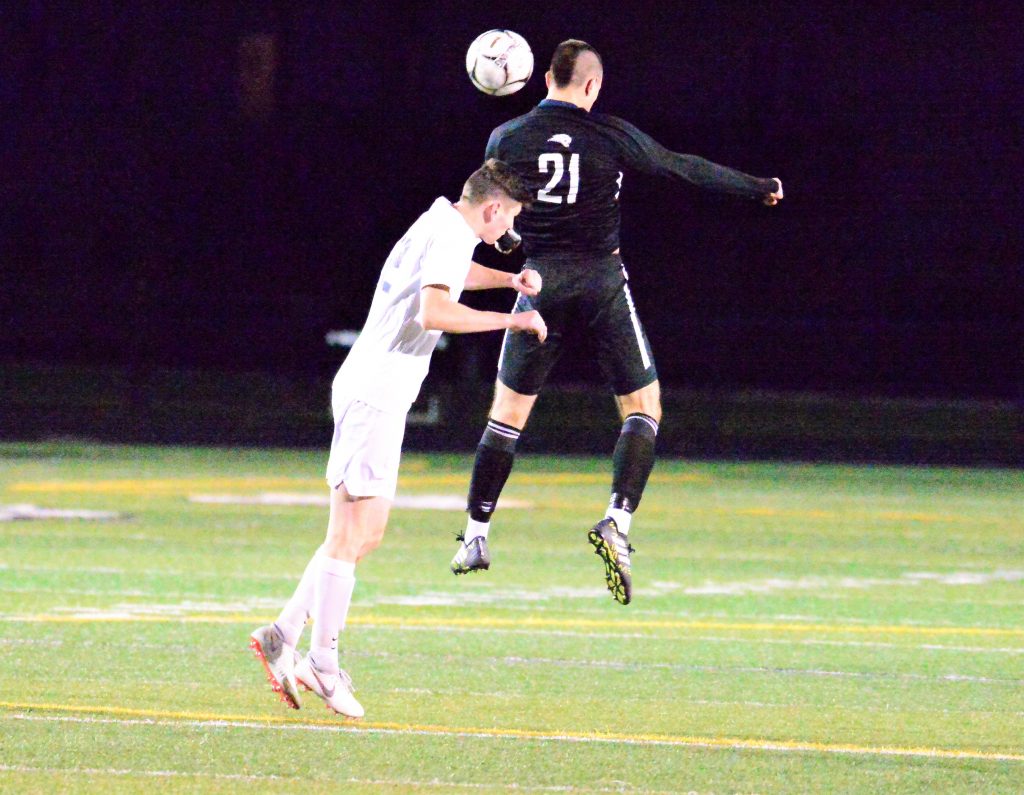 "It eerily felt like the Ankeny game," Duax said. "Urbandale tried to get the momentum early in the second half, and (goalkeeper Cole) Pankey made a couple big saves. And then we finally settled in."
Centennial eventually sealed the victory when Cole Vincent beat two Urbandale defenders to set up a goal by teammate Jack Heckenliable. It was Heckenliable's fourth goal of the season.
"That was just an unbelievable play by Cole," Duax said.
The Jaguars have struggled at times this season to convert on their scoring opportunities. On Friday, they found some ways to put the ball in the net.
"The Urbandale coach thought we were clearly the better side, but I thought it was a very even game," Duax said. "I think we had more opportunities, and we finally capitalized on some of them."