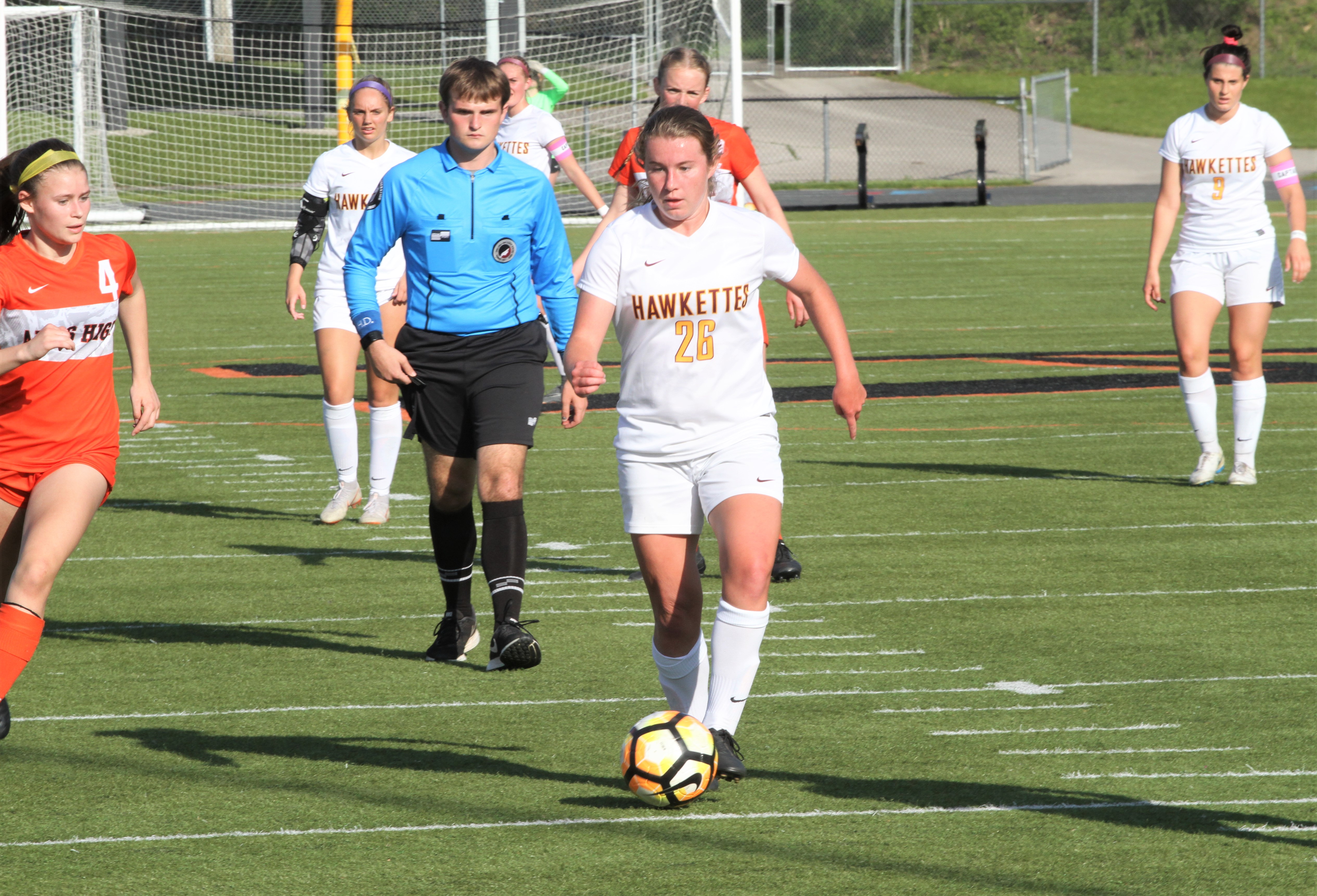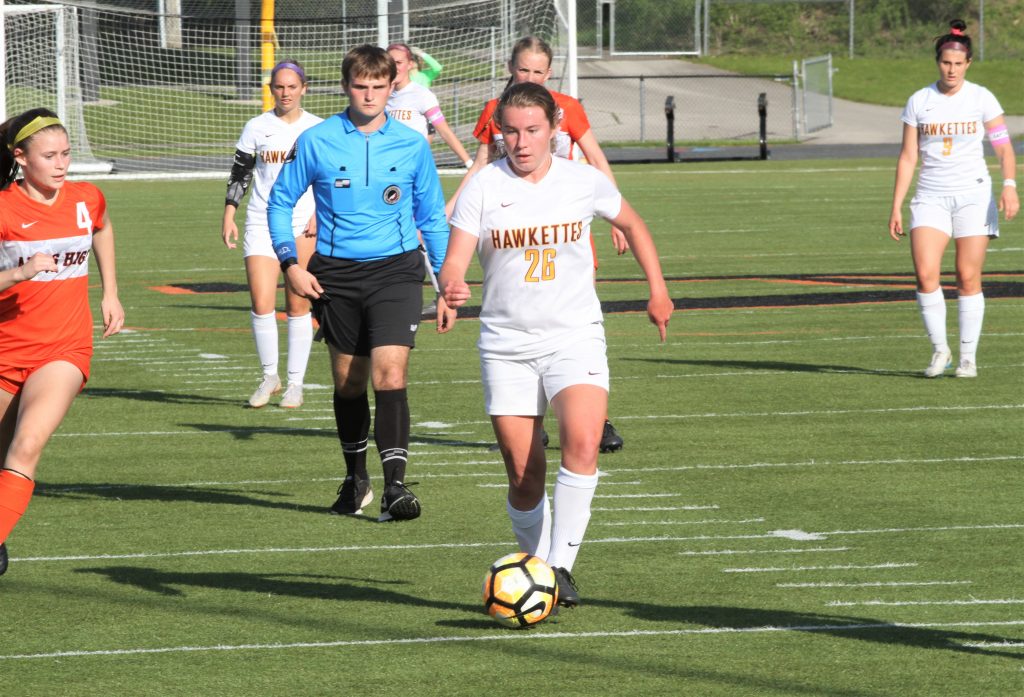 On Friday night, the Ankeny girls' soccer team looked like a state championship contender during a 5-1 victory at Johnston.
Just 72 hours later, the Hawkettes looked like a completely different team.
Fifth-ranked Ankeny followed up its best performance of the season with arguably its worst, dropping a 2-0 decision at No. 14 Ames in a rescheduled game. The loss prevented the Hawkettes from clinching a share of the CIML Central Conference title.
"Those were the worst two halves we've put together," said Ankeny coach Simon Brown, whose team finished 3-2 in the league and fell to 11-4 overall. "The girls just didn't want it. They just think they're Ankeny, and they can come in and beat anyone. That isn't the case. You've got to turn up and beat (your opponent)."
Ames scored two goals in a 5-minute span of the first half to keep its conference title hopes alive. The Little Cyclones improved to 2-2 in the league and 6-6 overall.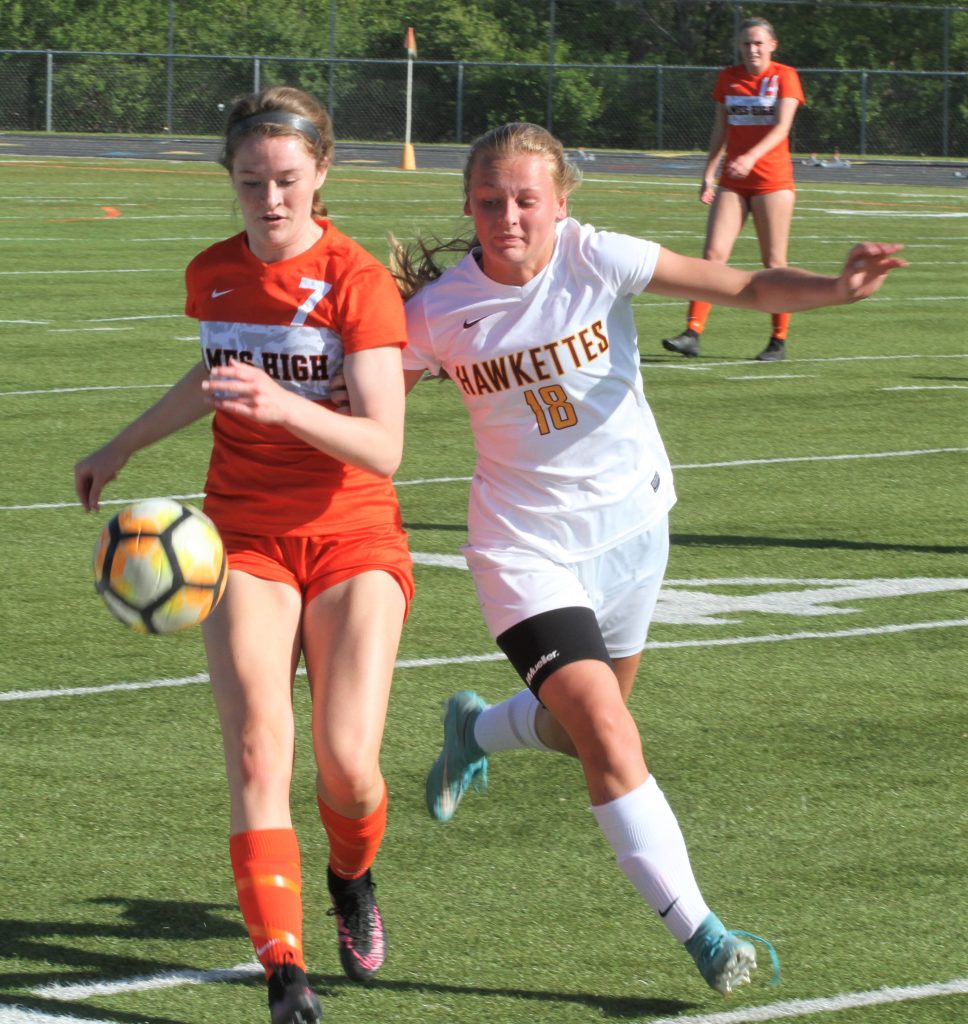 "We've seen glimpses of it all year," Little Cyclones coach Bobby Myers told the Ames Tribune. "We know we can compete and control the game and be able to connect passes, and we've got good speed, so we know that we're close. It's just a matter of getting some of those goals, and getting some finishes, and we were able to make that happen tonight."
Ames will play at No. 4 Ankeny Centennial on Thursday, when the Jaguars will try to capture the outright conference crown. An Ames win would forge a four-way tie for the title between the Little Cyclones, Centennial, Ankeny and No. 7 Dowling Catholic.
Isabel Andreotti scored Ames' first goal midway through the first half. Then, about 5 minutes later, Natalie Thoen added another goal to give the Little Cyclones a commanding lead.
"We just had no energy, no effort, no desire," Brown said. "Like I said, the girls think they can turn up and beat anyone. They're not that good enough. Anyone can beat us on a day, and Ames is a really good team and they knew that."
All of Ames' losses have been to ranked opponents. The Little Cyclones are led by midfielder Melina Hegelheimer, an Iowa recruit, and Drake commit Olivia Thoen, Natalie's sister.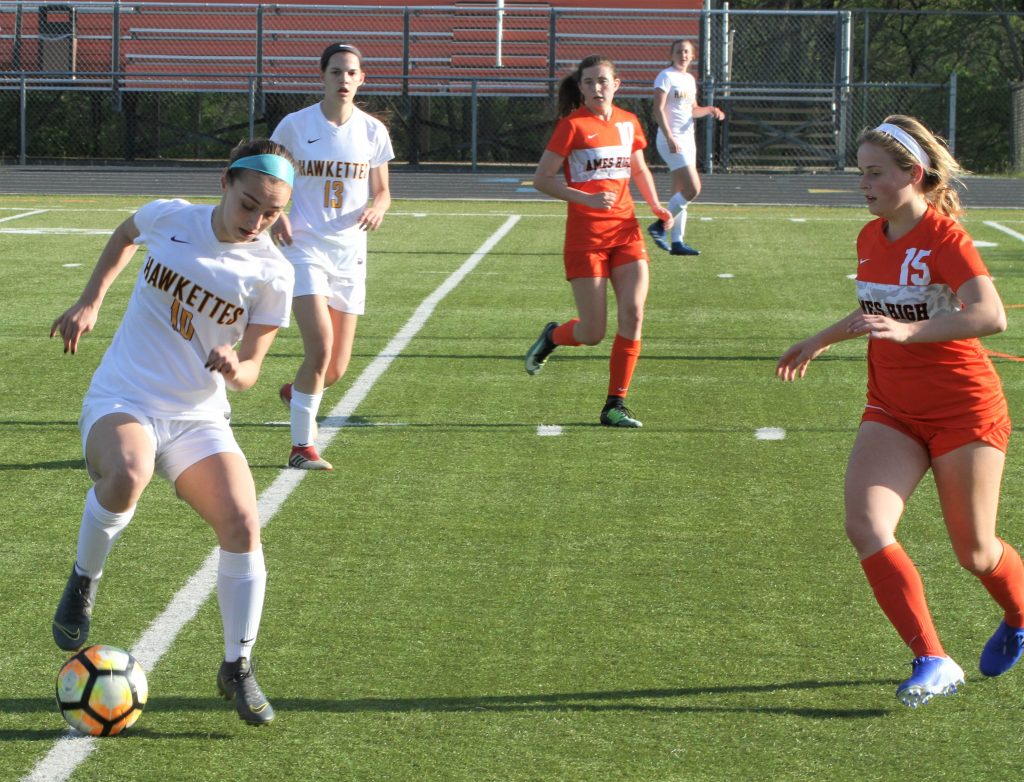 "We were definitely ready to get a win," Olivia Thoen told the Ames Tribune. "This is what we really needed–a win."
Brown said he made a mistake in giving the Hawkettes a day off on Sunday.
"The girls are tired," he said. "I gave them a day off to be fresh, but we just didn't start the game (with any intensity). Ames came in and knew they had (an opponent) that was ahead of them in the rankings, and they had a lot to play for. They had a lot to prove."
Ankeny will try to regroup on Tuesday, when it hosts Des Moines Hoover (2-8) at 6:30 p.m. It will be the Hawkettes' Senior Night.