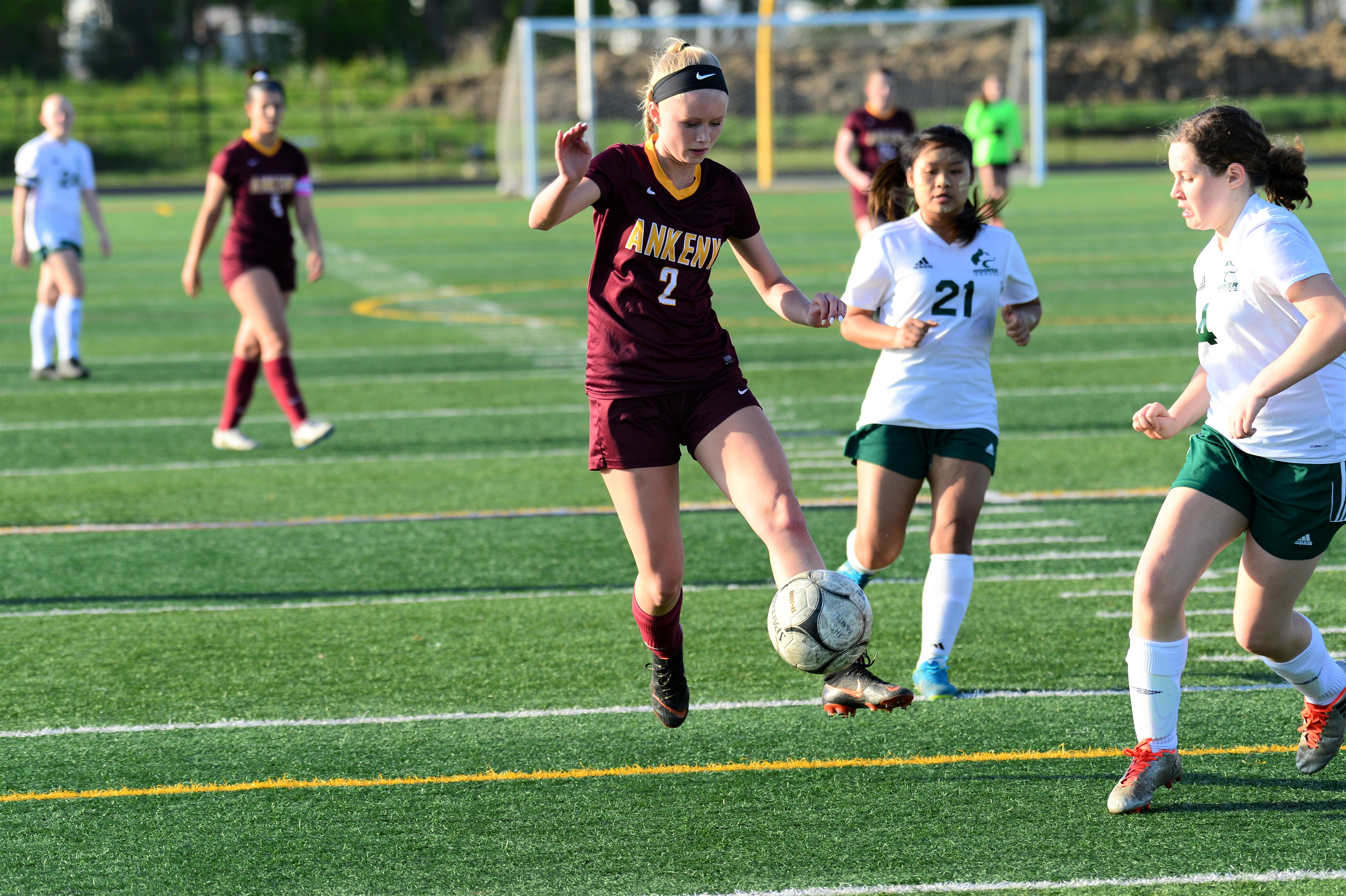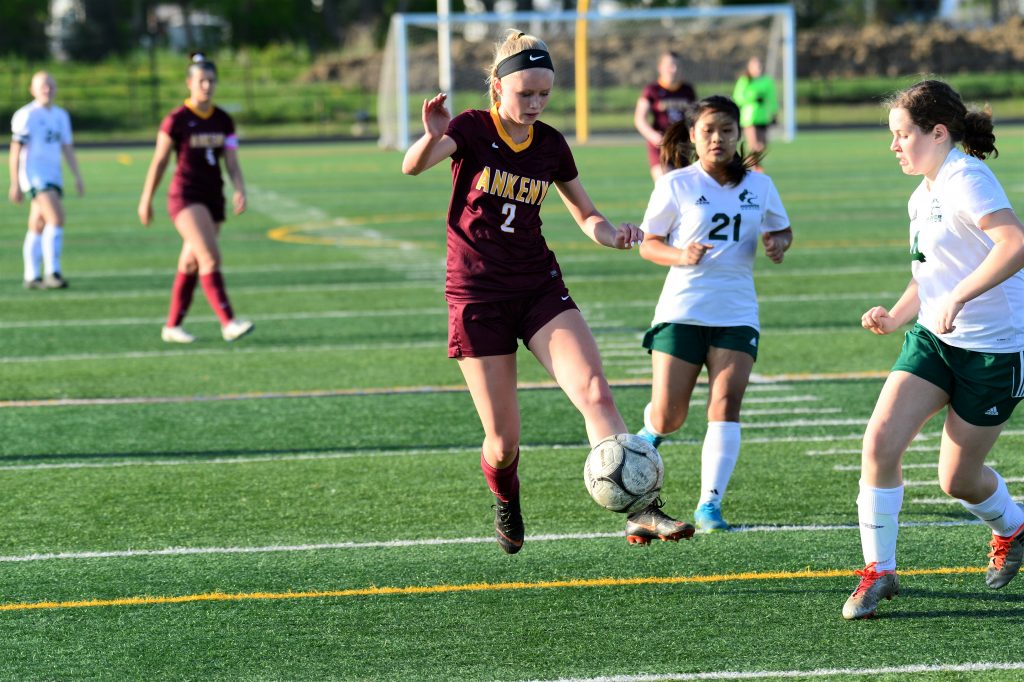 All nine of the seniors on the Ankeny girls' soccer team started Tuesday's game against visiting Des Moines Hoover, including Malerie Rohweder.
Rohweder suffered a knee injury last month and recently underwent season-ending surgery.
"Tonight was all about the seniors," said Ankeny coach Simon Brown. "That was a special moment when the officials and Hoover coaches let Malerie start the game and come off right away on crutches. She is just over a week out from her surgery. That moment sums up this group and their togetherness."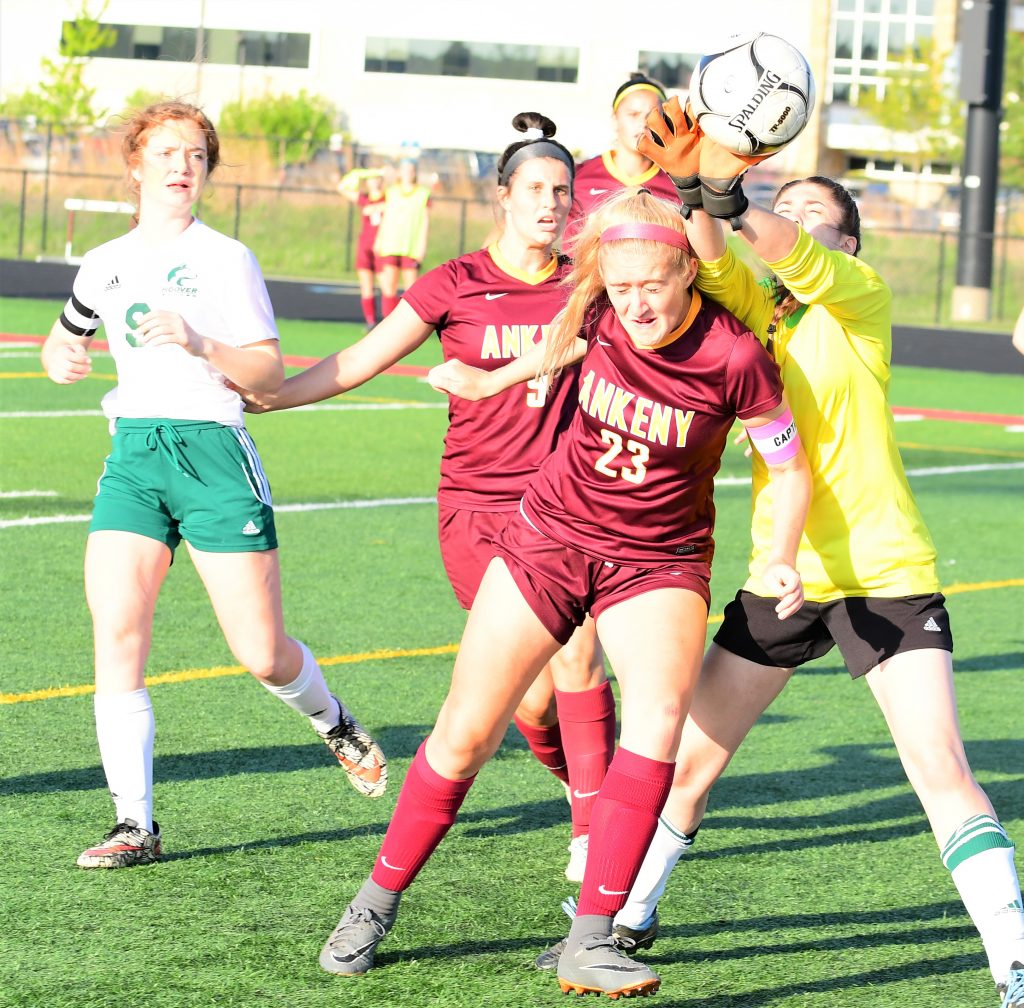 The fifth-ranked Hawkettes went on to post a 12-0 victory. They are now 12-4 on the season, while Hoover's record dropped to 2-9.
Ally Phongsavanh scored two goals and also had an assist in the win. Paige Bennett had one goal and three assists.
Sophie Day, Ashley Harrington, Chloee Kooker and Olivia Sharar each added a goal and an assist.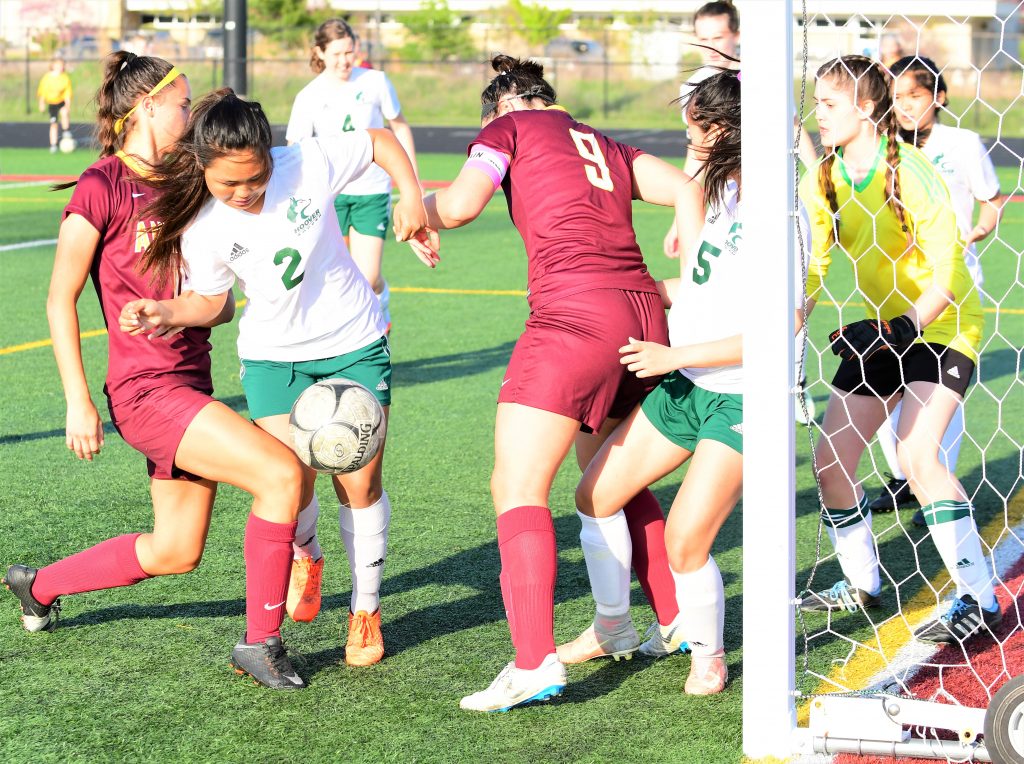 "We had 11 different goal-scorers," Brown said. "Lauren (McMahon) and Acacia (Biehls) scored their first varsity goals ever, which was cool to see. Olivia scored her first goal of the season."
Rohweder was honored along with fellow seniors Sharar, Kooker, Cambri Mason, Kate Schaeffer, Jaelynn Kueker, Saige Adamson, Ellie Gretz and Abby Thomas. Thomas, a junior varsity player, was promoted to the varsity for Tuesday's game and played every minute.
"Thank you to all our seniors for their contributions to Ankeny soccer for the past four years," Brown said. "A special thank you to the parents for allowing us coaches to be a part of their development in high school. We are all excited to see where these girls end up."